Double Take pattern only
Bag Dimensions: 8.5″wide X 5″tall X 3.5″
Why shop all over for supplies? Click

HERE

to add a
Double Take Supply Kit
to your cart! 
(at a nifty discount price!)
Description
Featuring TWO completely separate Zippered Pouches!
Dimensions– 8.5″ wide X 5″ tall X 3.5″
A Great Everyday Bag– featuring LOTS of storage including a hidden storage niche in-between the two pouches which is ideal  for items requiring quick access, PLUS- it seals with a reassuring click!
Lightweight & Easy-to-Carry– including one (or more) credit card caddies
Avoid TSA Hassles- this bag is small enough to stow away in a backpack & then brought out for usage at your destination!
And now, Color pdf Tutorials are just a click away!
Click on the links below to access a few color pdf's
that just might be helpful during the following construction steps!
Looking for WovenFix2 interfacing?
(you came to the right place!)
PSST! We LOVE using it! I finally found a supply for this new interfacing and after trying it, was VERY impressed with the results. I wrote about my experience HERE and if you'd like to try it yourself, just click HERE for more info!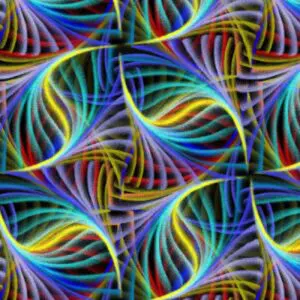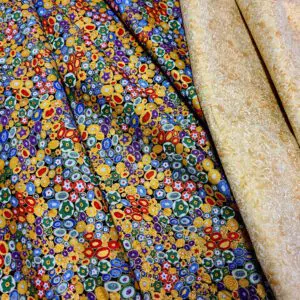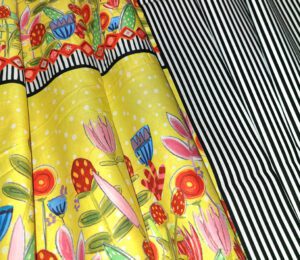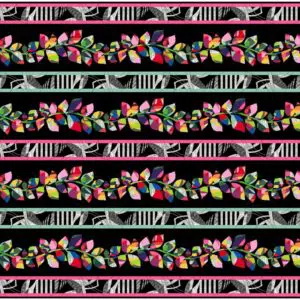 Here's 3 of the beautiful fabrics we used in the making of our Double Take samples during the run-up to this pattern release.  Click HERE  for more info about these & all of the other beautiful fabrics we carry!
See how the Double Take pattern
was conceived & developed!
Including insider info about the fabrics we used for each sample!
Come along on the creative journey with us by clicking each link individually.