So…
In our last post I showed you the first two samples I created in the course of developing this pattern but unusually, they BOTH turned out to be "Gorilla samples", which of course was pretty disappointing
So it goes without saying that this time I was determined that my next sample would qualify as being true to what would eventually be the final pattern parameters.
Ready for a little tour?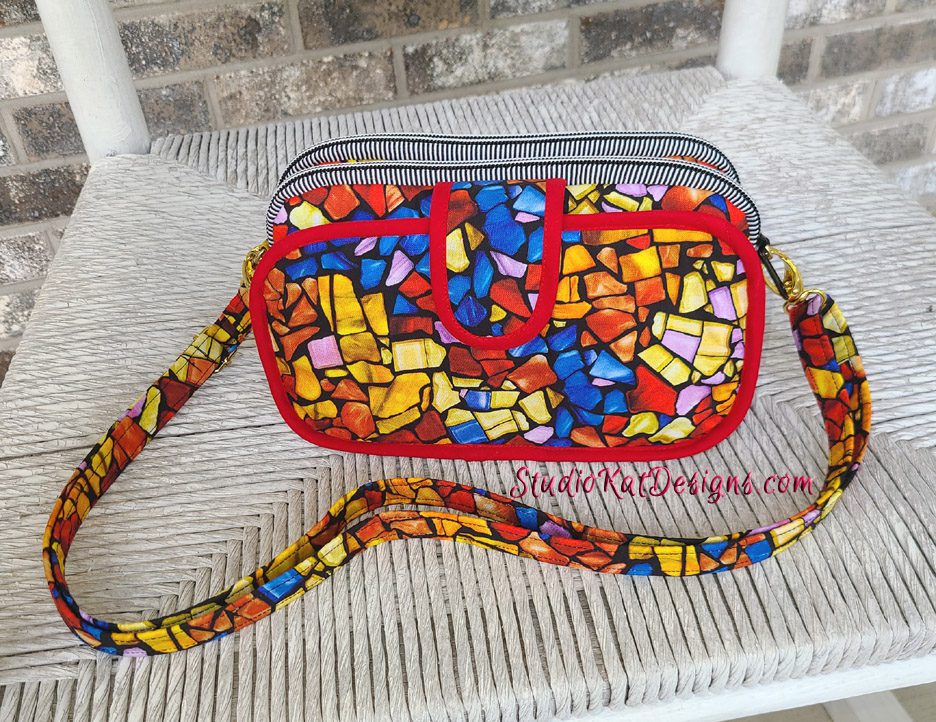 More about this in a bit!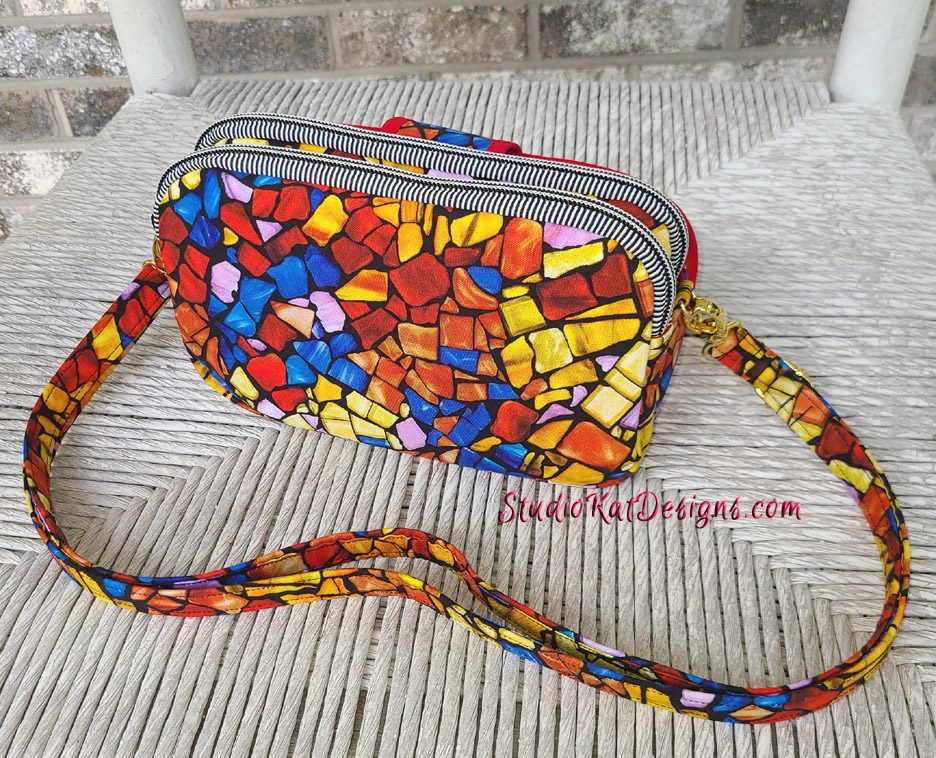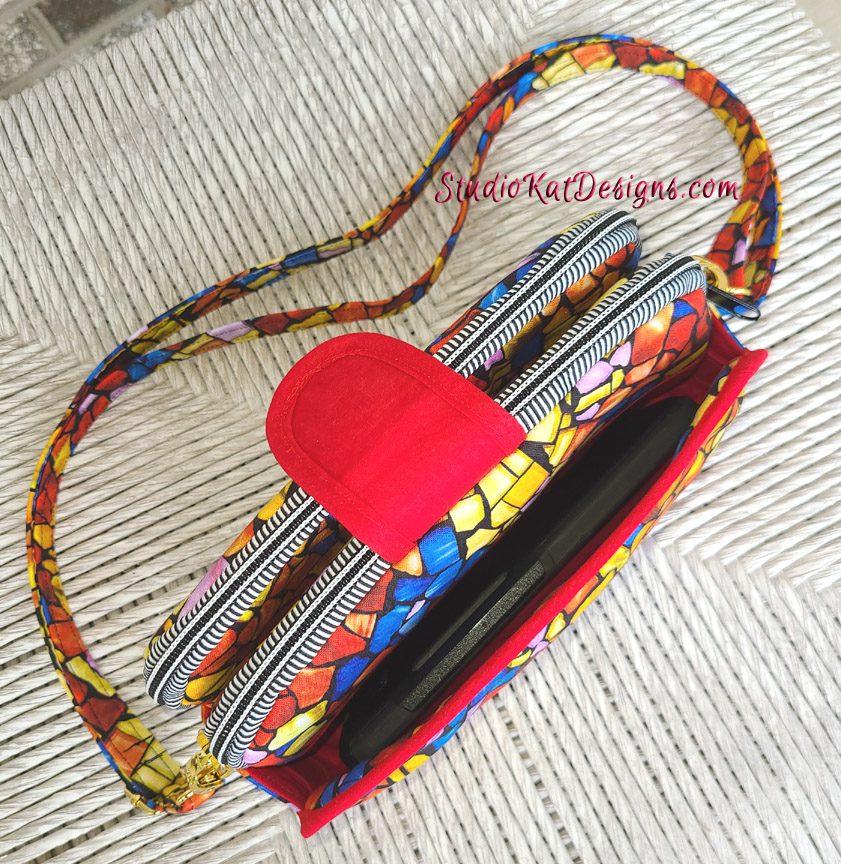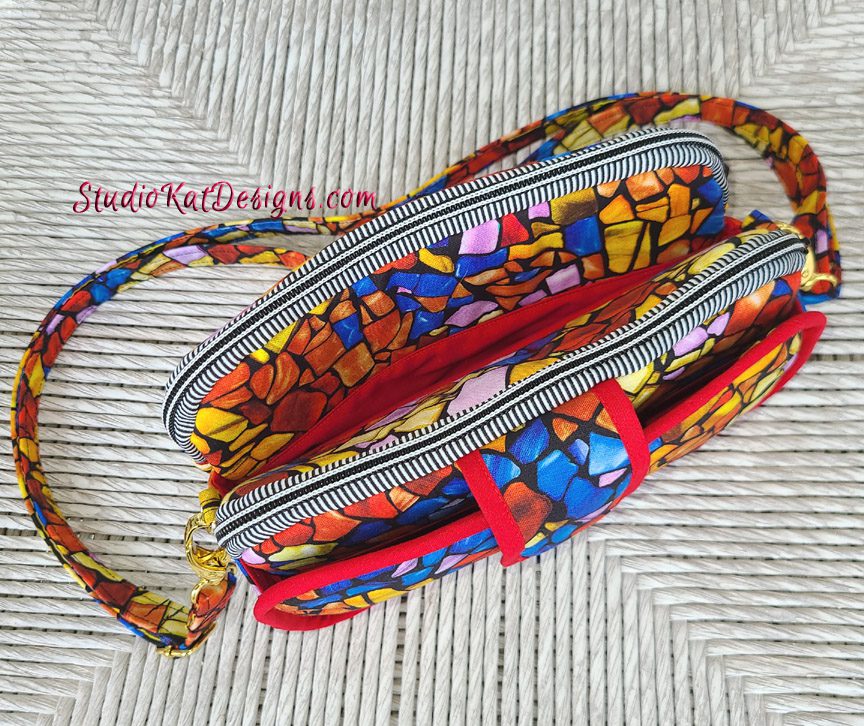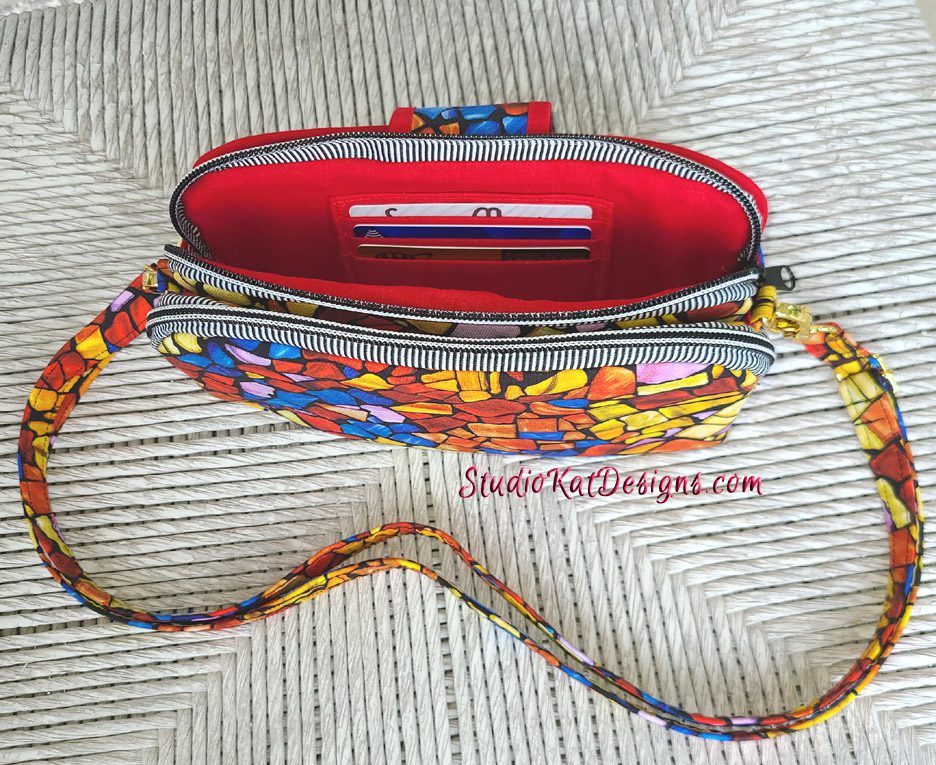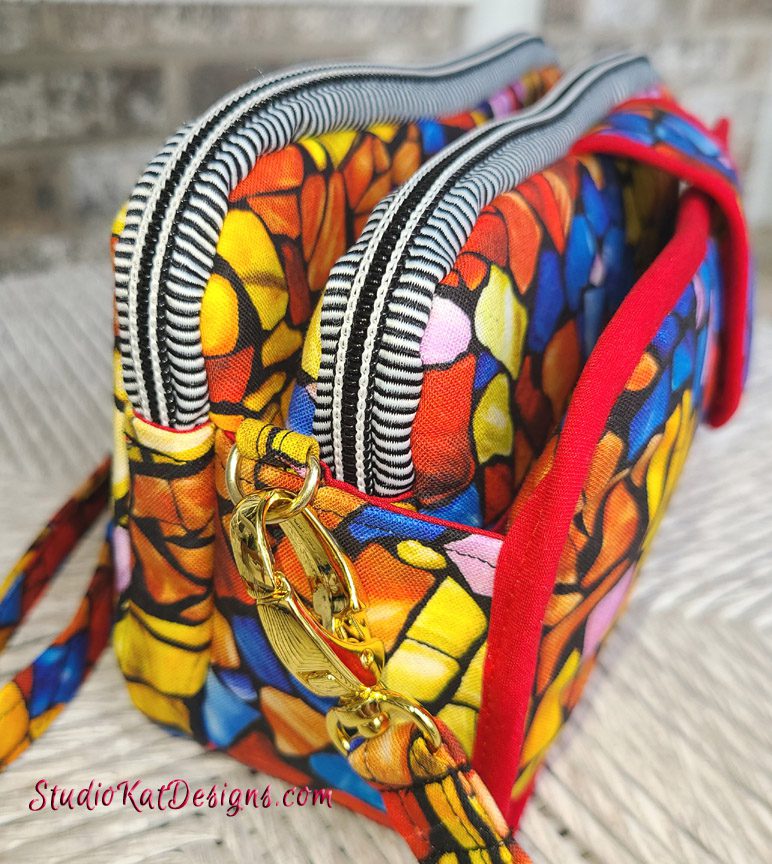 And finally, I have to say that the more I live with this sample (and its been hanging in my studio for over a week now), the more I dislike this look, for TWO reasons!
First– The "Bag Front" (which is now the tabbed pocket), has an all-too-familiar look! Even though the bag is totally different than my others, there are certain angles that are totally reminiscent of several other designs and I would prefer for it to be distinctive unto itself!
and Secondly, and perhaps more importantly– i find that this look is slightly offensive to me in that it seems to have a distinctly "homemade" look that I don't appreciate at all.
And that means there's a BIG change coming!
Obviously I'm disappointed in this setback, but I want this design to be the best it can be! So… do stay tuned for the next post in this series when I plan on revealing what I hope to be the FINAL incarnation of this design!!!! (That also means that this sample is in essence a THIRD gorilla sample, which is a record I hope to NOT duplicate in the future.)
And now, it's YOUR turn!
What comments or questions would YOU like to pose this design in general or this sample in specific? Did I make the right decision on continuing to improve the look of the design? Please feel free to use the space below to let me know.
Check out the best sewing pins with me on Pinterest, join in on discussions or show off your work in our FaceBook Group, or get your daily sewing fix on our Facebook Business Page or get behind the scenes scoops on Instagram, and be the 1st to know about new patterns, discount codes and sample sales by signing up for our monthly newsletter.