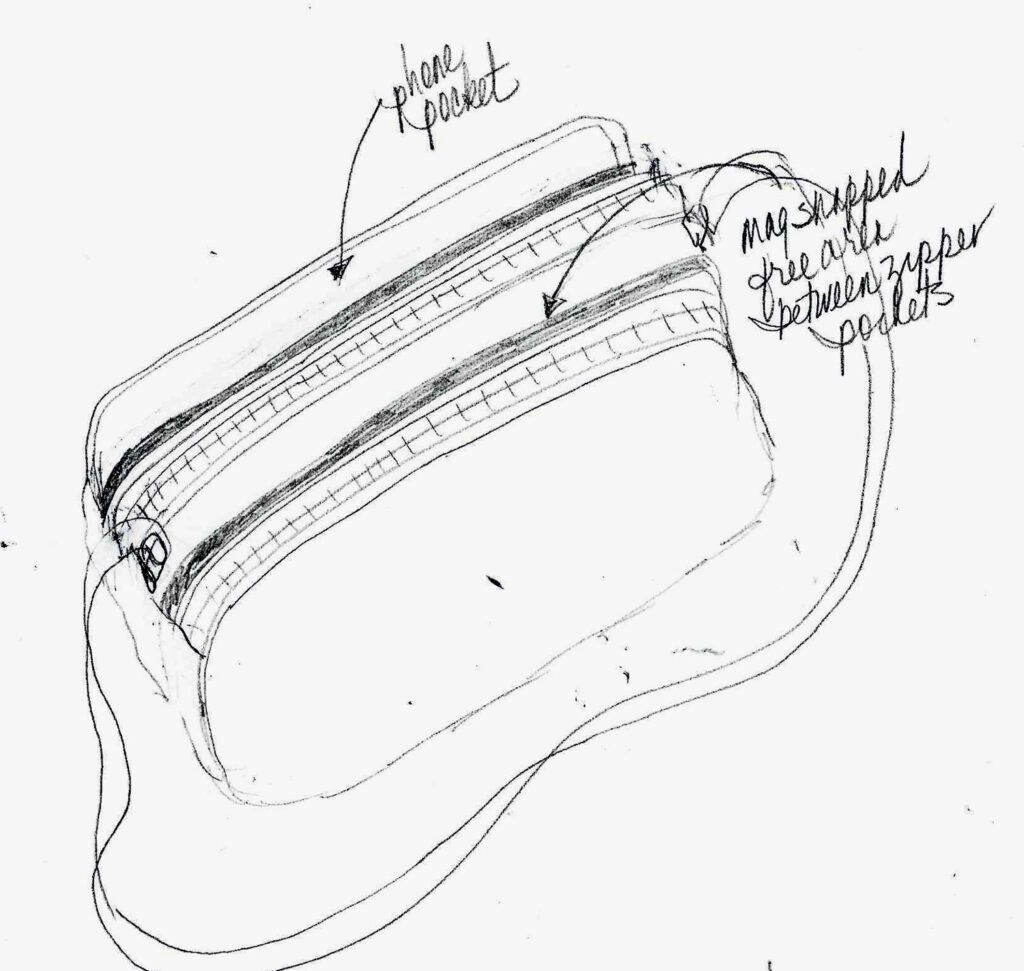 So here we go again!
It seems like we were just working on the Katalina Shoulder Bag (and actually, we were), but we're also off and running on our next new design!
First of all, I very often have a non-work-related project that I want to work on for a week or two after publishing a new pattern to use a different portion of my brain or to just to mix it up a bit, but not only did I not have a project in mind this time, but I also had a specific idea I was anxious to start working on!
Because this time I want to create a minimalistic bag that can work for everyday AND also could also work for an after hours event. And here's the best part…
I wanted to give it the ultimate test
by taking it with me on a river cruise!
So let me give you the quick tour!
The bag I'm envisioning has oodles of storage options but is light, and easy to carry because let's face it, who goes to the theatre, or a cocktail party with a giant floppy bag on their shoulder?
As you can see in these drawings, there will be two completely separate zippered pouches, wide enough to accomodate a wallet if desired, but since there will be a card caddy within, (with an option to add more), a wallet will not absolutely be necessary.
There's also a roomy storage niche in between the two zipper pouches which will be secured with a sew-in mag snap. PLUS— there's an additional slot pocket and I'm toying with the idea of either leaving this area open (as shown in the picture at right) or perhaps protecting it with a tab closure. (what do YOU think about that?)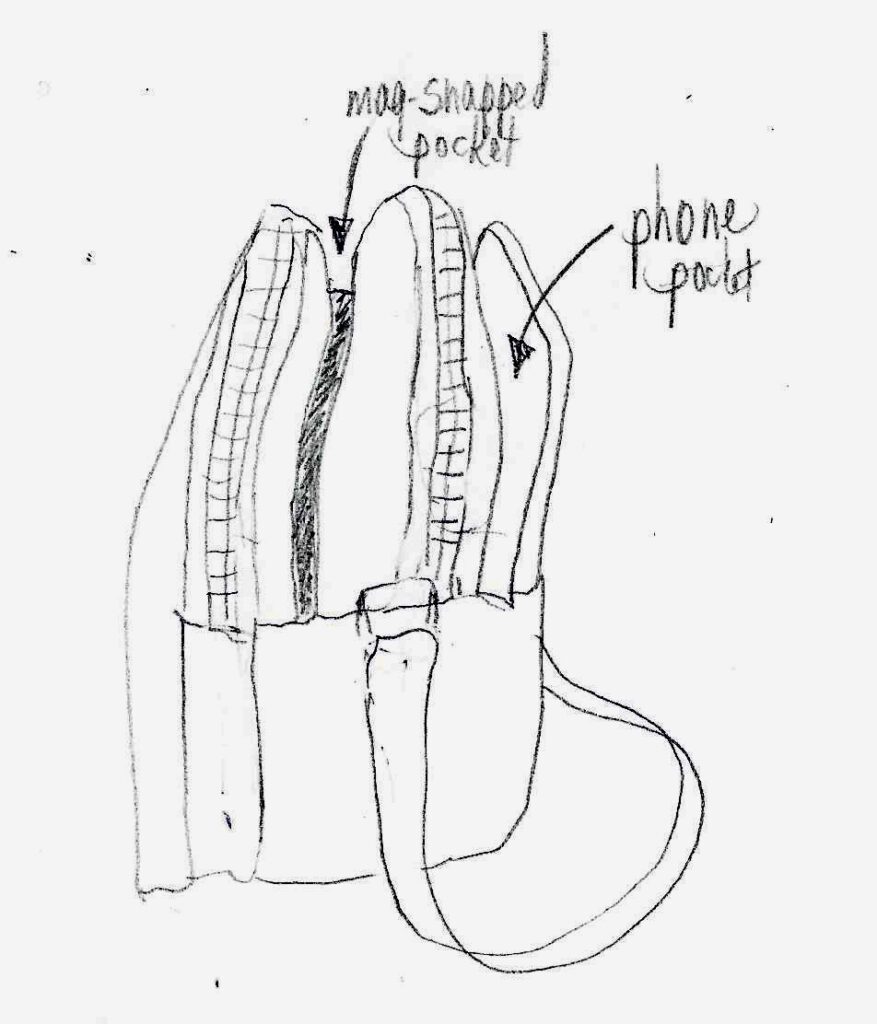 And now, it's YOUR turn!
What questions might you have about this design? Do you have suggestions for features we should add? And if you have comments you'd like to share or questions you'd like to ask, please feel free to leave either or both in the space provided below.
Check out the best sewing pins with me on Pinterest, join in on discussions or show off your work in our FaceBook Group, or get your daily sewing fix on our Facebook Business Page or get behind the scenes scoops on Instagram, and be the 1st to know about new patterns, discount codes and sample sales by signing up for our monthly newsletter.