So… after revealing an unprecedented THREE gorilla samples, I've made TWO GIGANTIC changes to this sample, which I promise will be the first REAL sample of what will eventually be the next new pattern we add to our line sometime in early 2023.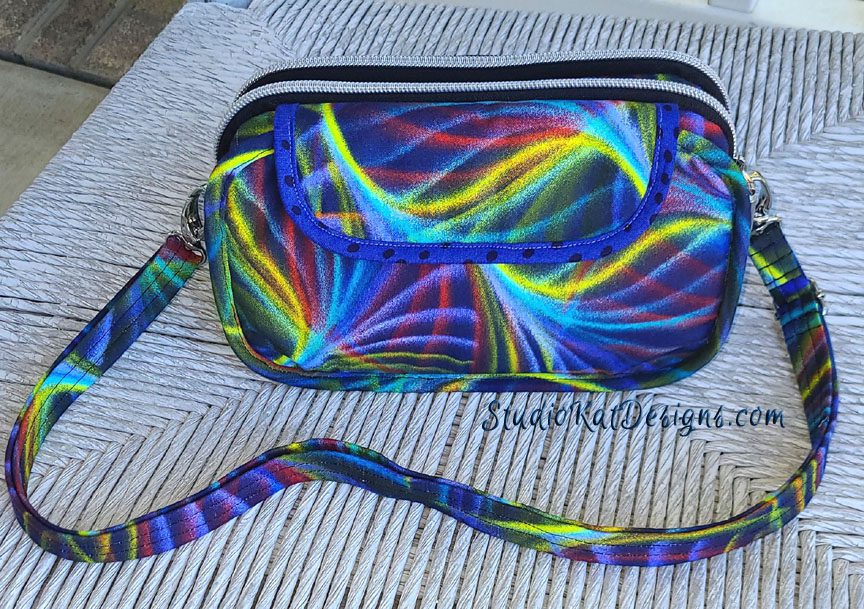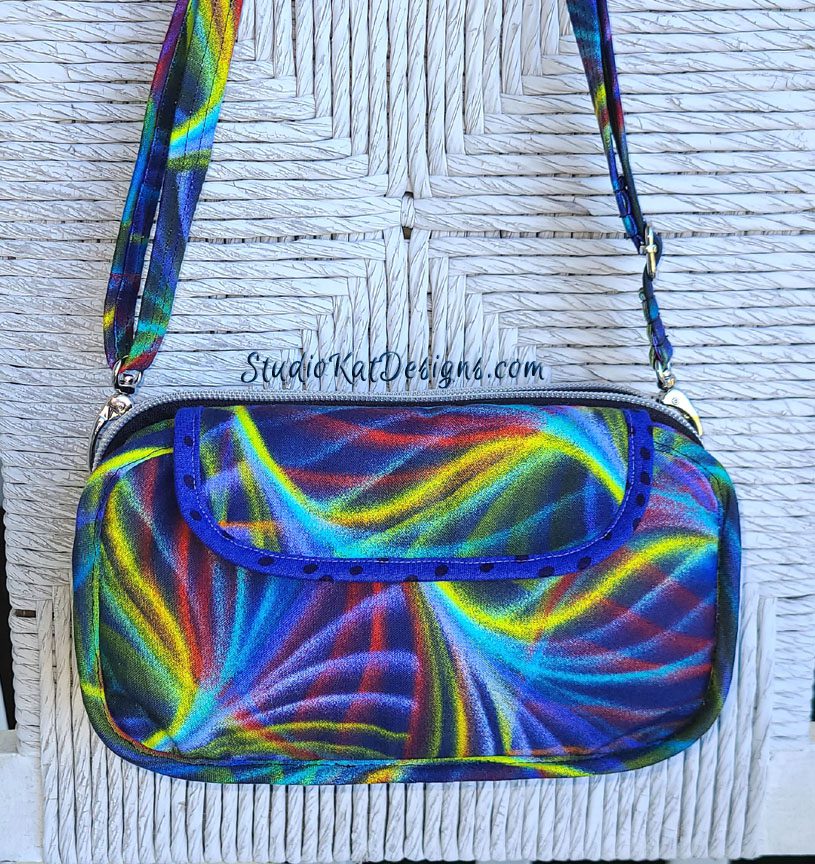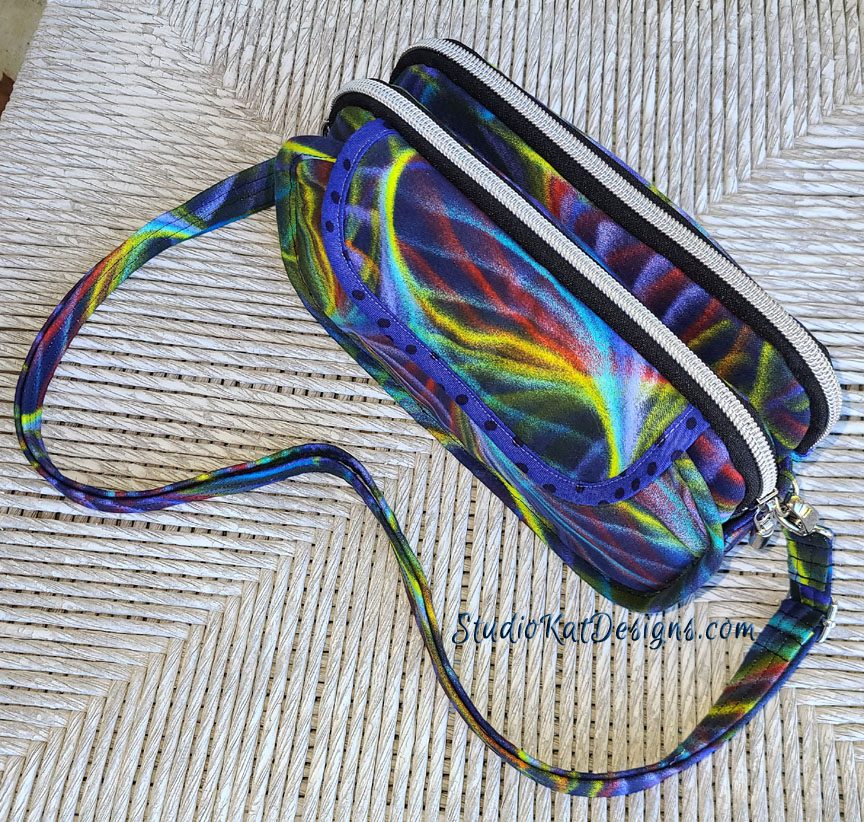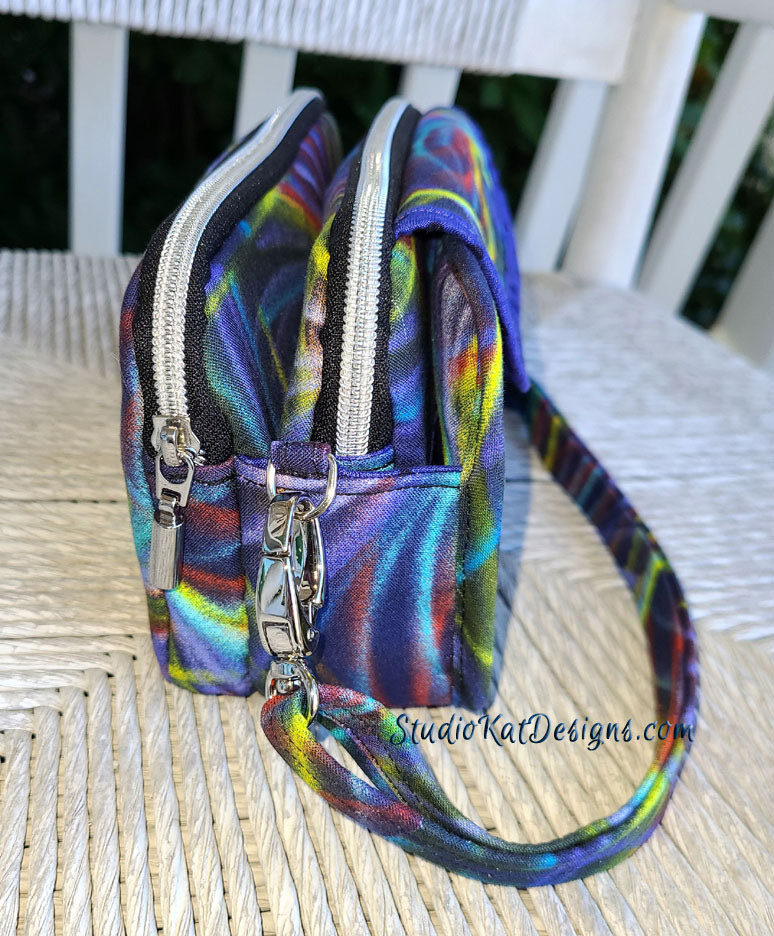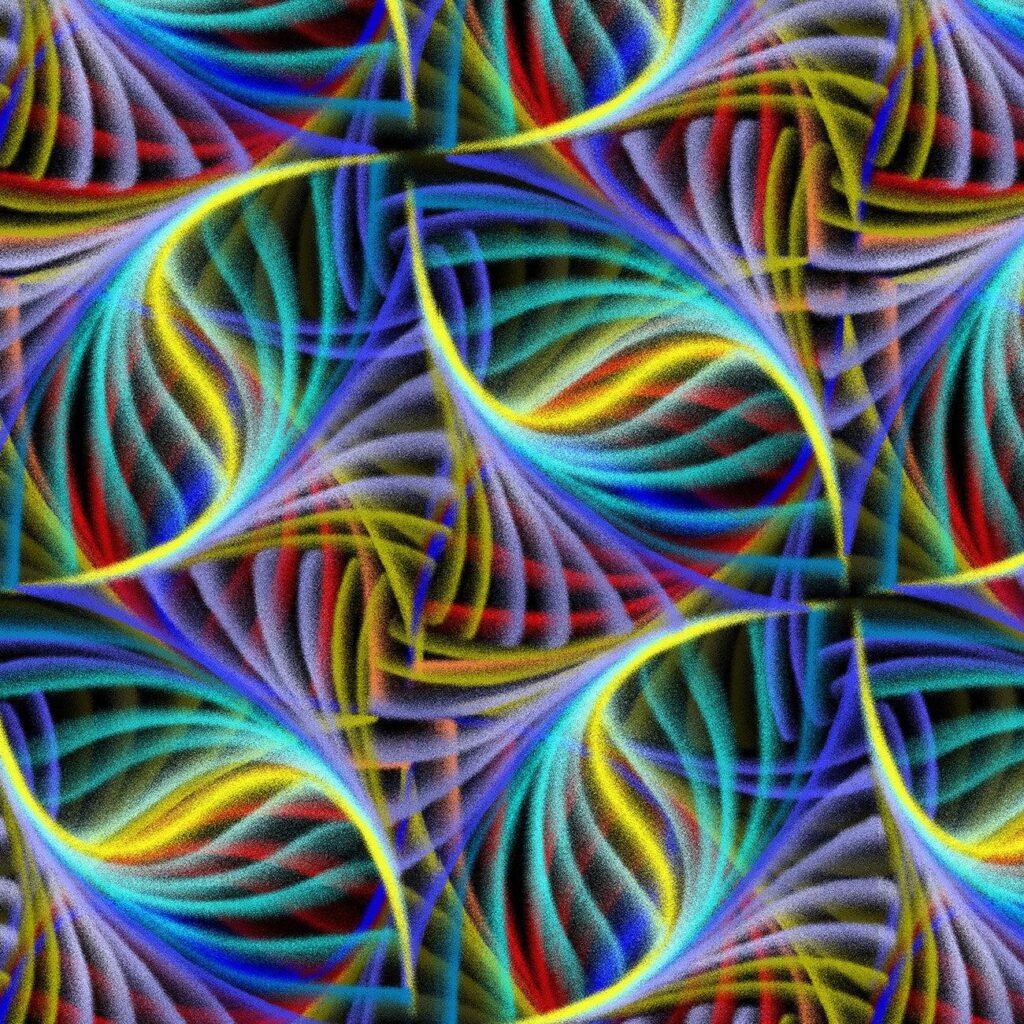 And now a word about the fabric I used for this sample which is called "Whirling Striations" and is part of the Fractal Flowers collection by Art Loft for StudioE Fabrics. When I first got it in the mail, I wasn't so sure I liked it but now that the bag is finished I find it quite compelling.
I still maintain that I prefer the bias tape binding to be of the same fabric as the bag itself (with the exception of the Flap), but I do concede that the side areas of the bag could include a complimentary, contrasting fabric and I have some fabric pairings lined up to do just that in a couple of future samples, so stay tuned for that?
In the meantime, if you like this fabric and would like to pick up some to include in your growing stash, or to be used to create a bag like this when the pattern is released, you can get more information about procuring some for yourself by going HERE.
And now that the design elements are settled for this design,
it's time to start thinking about a name for this bag!
I've mentioned in the past and its still increasingly true, that naming a bag is one of the toughest and most frustrating part of designing due to the fact that a bag name needs to be completely original to avoid confusion and copyright issues. So… if you have any bright ideas you'd like to share I'm all ears! You can do so below or feel free to email me privately at info@studiokatdesigns.com.
And now, it's YOUR turn!
If you have comments you'd like to share or questions you'd like to ask about this design in general or this sample in specific, please feel free to leave either or both in the space provided below.
Check out the best sewing pins with me on Pinterest, join in on discussions or show off your work in our FaceBook Group, or get your daily sewing fix on our Facebook Business Page or get behind the scenes scoops on Instagram, and be the 1st to know about new patterns, discount codes and sample sales by signing up for our monthly newsletter.