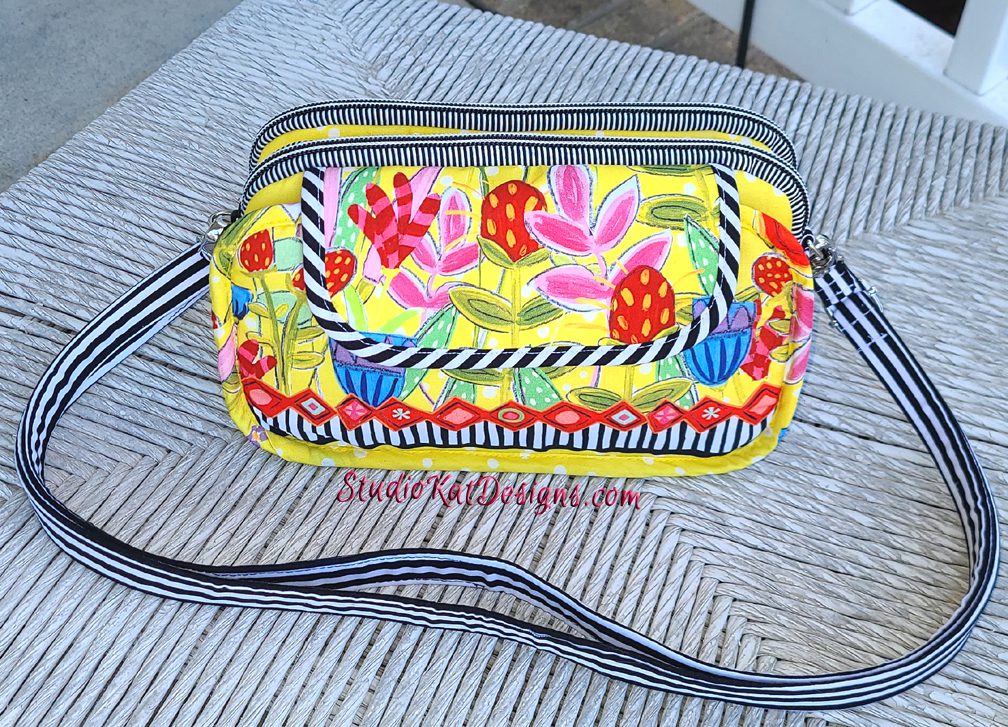 So…
The very second that I saw this fabric on the Riley Blake wholesale portal I fell in love with it for our next pattern design (as of yet unnamed).
After all, it has everything I always look for in a fabric, that being, It's bright & vibrant, it has a whimsical print and it's tailor-made for a black & white stripe contrast!
I'll tell you more about this fabric at the end of this post, but for now…
Let's talk about this sample!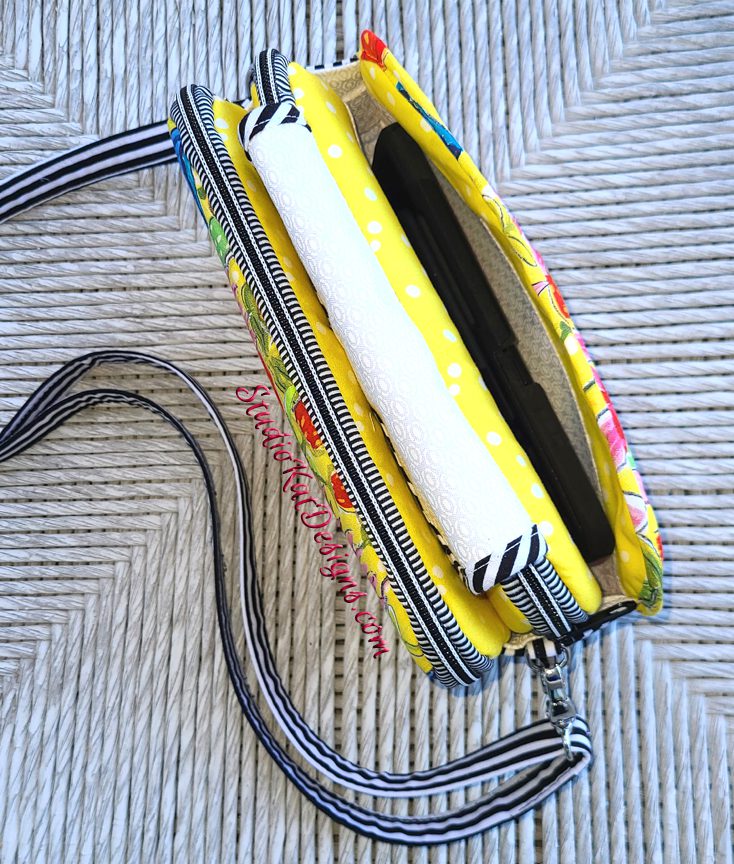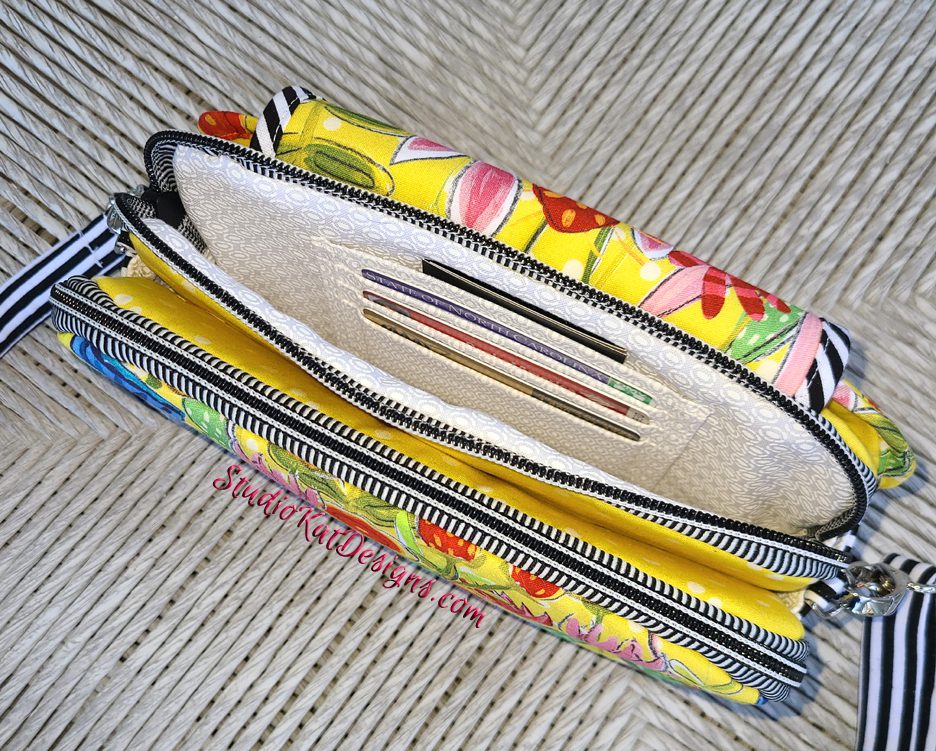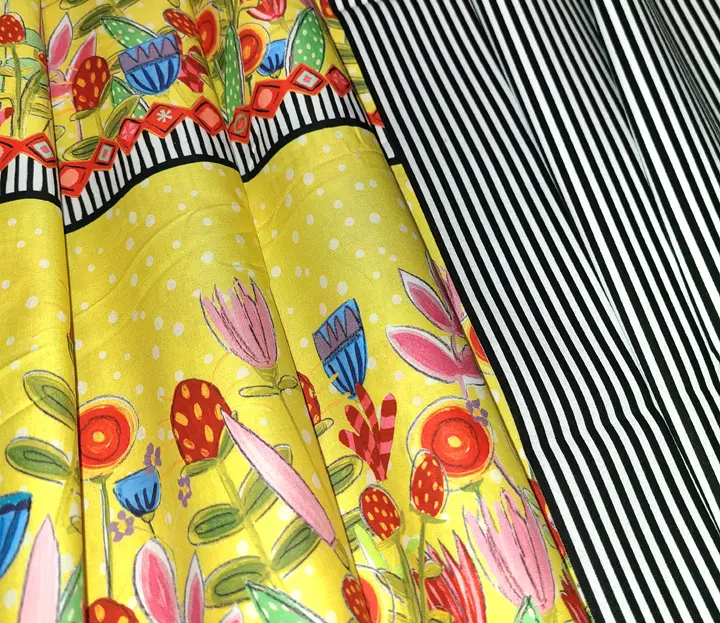 And now let's talk more about this wonderful fabric combo!
It's called "Happy-Go-Lucky" and this wonderful print was designed by Jennifer Heynen for Riley Blake and I knew from the moment I saw it that it would be perfect for this design… especially after I found the perfect coordinating stripe to go with it!
And here's the deal… if you like this print combo as much as I do, we're carrying it on our Fabrics page. Just click HERE to find out more!
And the best part is that this bag in this particular fabric is that its Studio "Cat" approved! If you don't believe me, check out the picture at right! (I just gotta find a name for it!)
And finally… here's some vital info about this bag
The dimensions of this bag are- 8.5″ long X 5″ tall X 3″
The proposed release date– will most likely be published in late February or early March of 2023. I know that's vague, but I'll be able to be more specific in a few weeks.
And now, it's YOUR turn!
If you have comments you'd like to share or questions you'd like to ask about this design in general or this sample in specific, please feel free to leave either or both in the space provided below.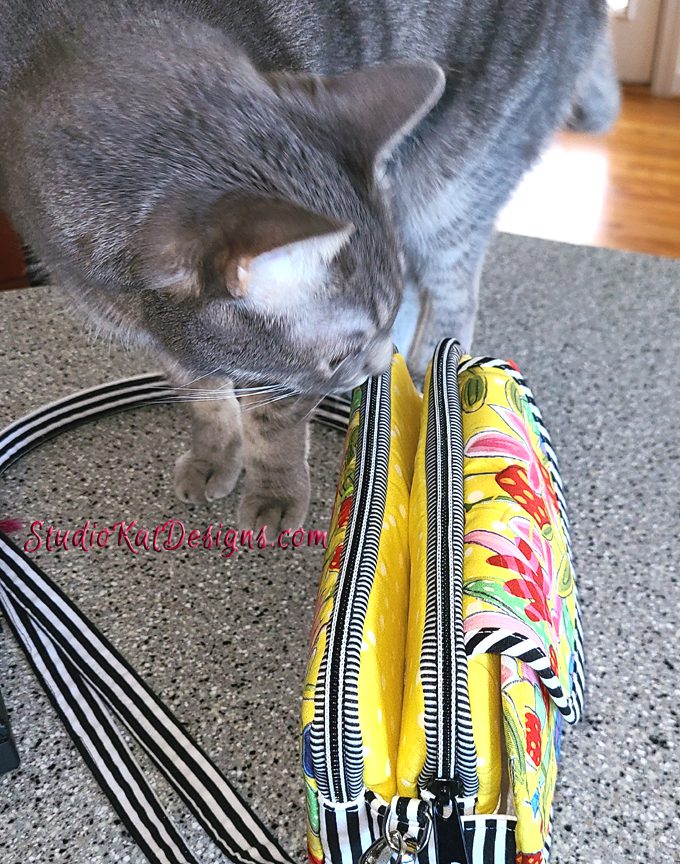 Check out the best sewing pins with me on Pinterest, join in on discussions or show off your work in our FaceBook Group, or get your daily sewing fix on our Facebook Business Page or get behind the scenes scoops on Instagram, and be the 1st to know about new patterns, discount codes and sample sales by signing up for our monthly newsletter.