After we ended 2021 on such a high note… (with the best International Quilt Festival we've ever had), we marched into 2022 with optimism! Maybe as far as business was concerned, the worst of the Covid nightmare might actually be in our rearview mirror? And so it was that we confidently prepared to fly off to our 8th Road to California show!
But… things started "goin' south" before we could even start packing for our trip out West!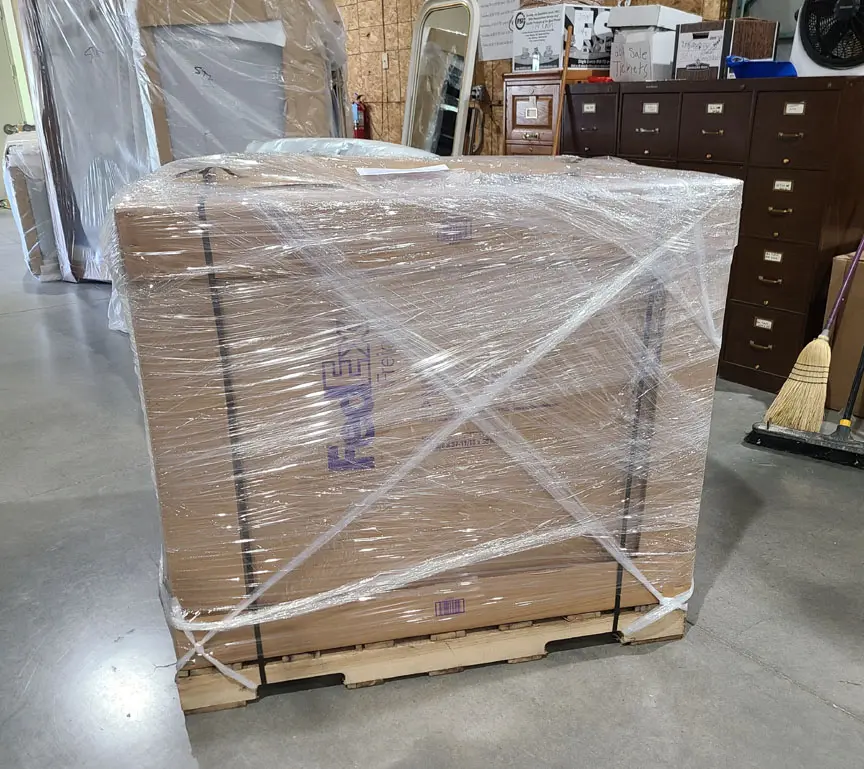 First off- with a BIG snowstorm scheduled for Sunday (the day we were to fly), American Airlines called on Friday to advise us to reschedule our flight for Saturday if at all possible. I had no sooner called both our hotel in California and our airline to reschedule both when FedEx called me to declare that the Convention Center in Ontario, CA had inexplicably rejected our freight shipment! WHAT??? And true to form, no one was answering the phone at the Convention Center! After all, this was the 3rd year in a row that there were serious problems getting our freight from the FedEx truck at the loading dock to my booth inside the Convention Center (a distance of about 200 yards).
Long story short- I wish I could say that this was the low point of this show, but sadly it just got worse from here. With Covid restrictions still in place in California, the customer attendance was pretty darned bad. To make matters even worse and rather insulting, the show owner (who inherited this show from his grandmother) didnt even show us the courtesy of coming around and personally thanking us for coming out to support his show (when SO many other vendors had obviously cancelled). Needless to say, as we packed up our freight for the return trip to NC, I knew in my heart we were totally DONE with Road to California. This was a VERY discouraging way to kick off 2022!
But there really was no time to feel sorry for ourselves, because only four short weeks later we were headed to Hampton, VA for the Mid-Atlantic Quilt Festival, (still wearing masks for the entirety of the show), but with oh-so-much-better results! Was it the best MAQF show ever? Not nearly, but I would still rate it as a very good show and was just what we needed after the Road to California debacle!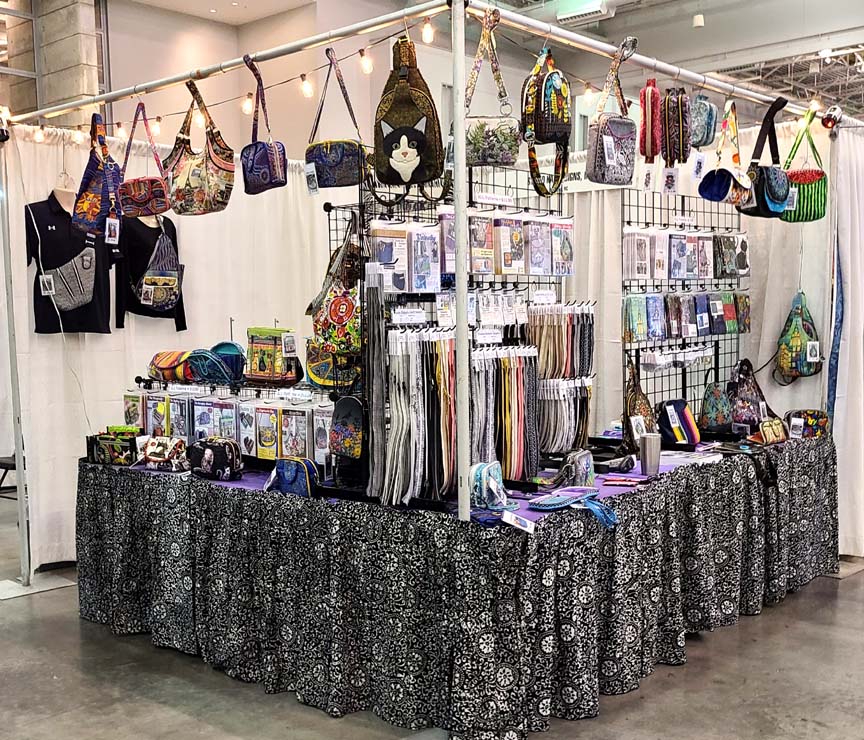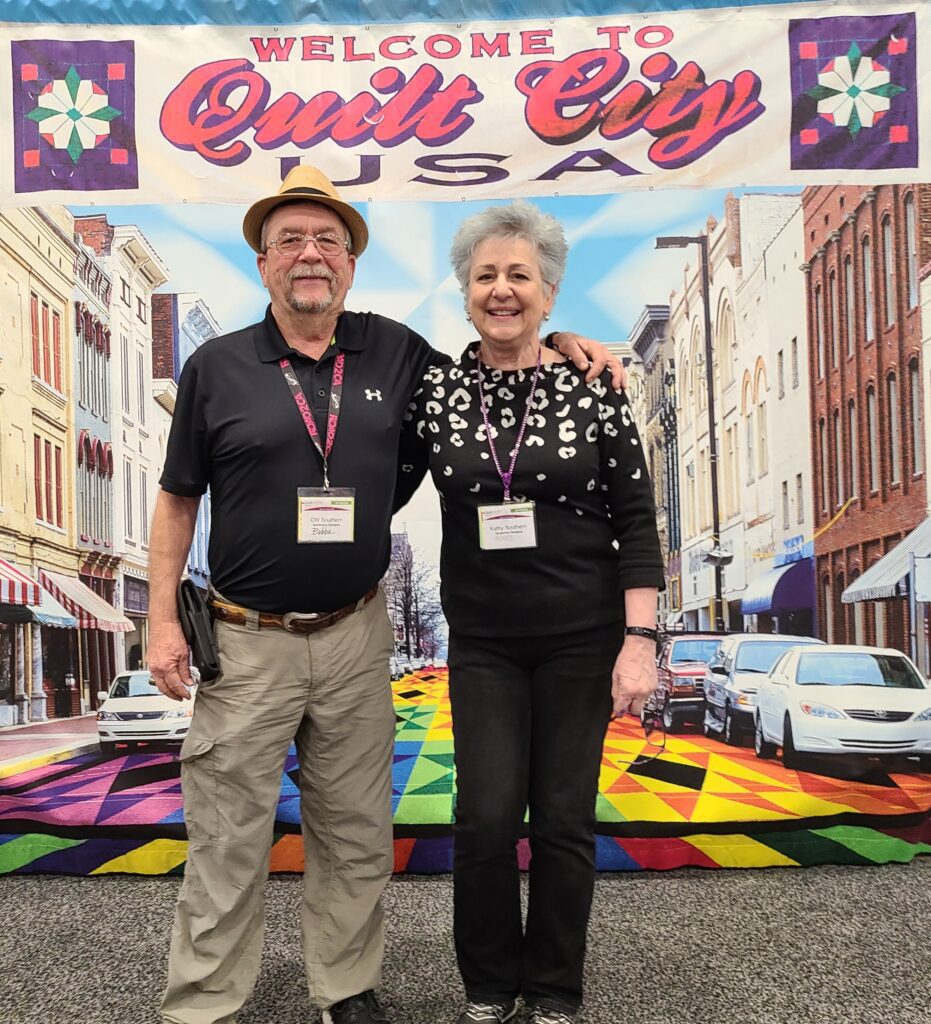 In March we released the 1st of two new patterns for 2022, the Bella BiFold and fresh off that release we confidently headed out to Paducah, KY for the AQS Quiltweek Paducah Show… our first show since the onset of Covid where masks were completely optional! It was wonderful to see smiling faces again and I really think this may have been the happiest, most optimistic show I've ever been part of! And as we made our way home thru the Tennessee mountains basking in show sales that even rivaled our best Houston Quilt Festival shows, I started to realize that I was bringing something else home with me besides empty product crates…. that being my 2nd case of Covid! RATS! (Fortunately for me, the Omicron version of Covid turned out to be much less scary that the original Covid strain!)
And so… with the Show season over until Fall, it was time to work HARD & finish up another new pattern (the Katalina) so we could be free to take our 1st overseas vacation since 2019 and also be ready for what we had every reason to hope would be our 1st Quilt Market (combined with a Festival) since 2019.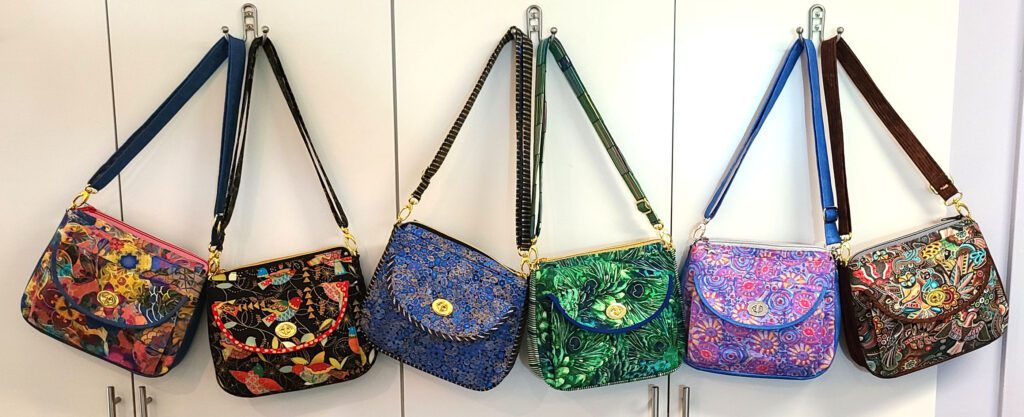 And Houston did NOT dissapoint!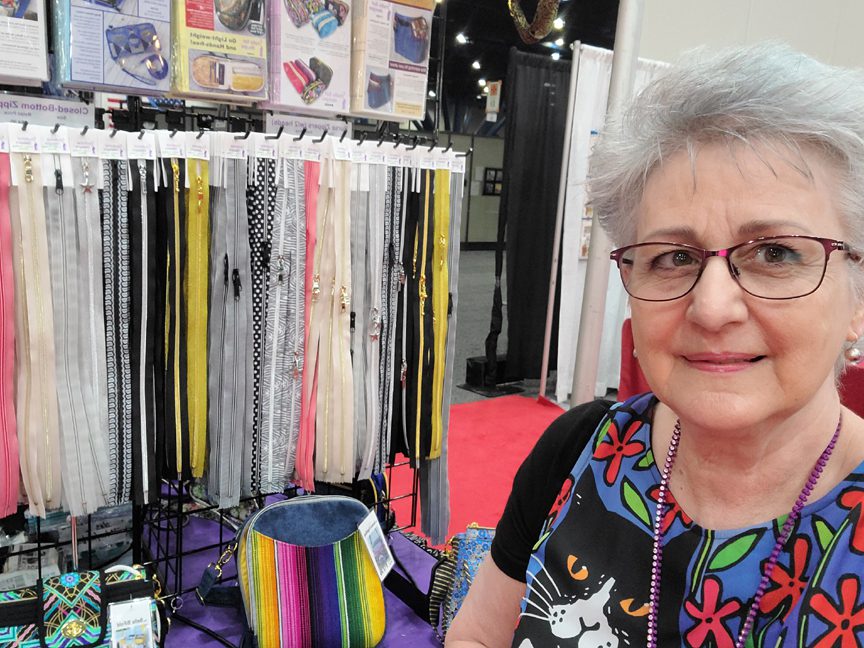 And as it turned out we weren't the only exciting thing going on in downtown Houston this year because the Astros were in town and right across the street from our hotel for not one but BOTH weekends we were there since BOTH of our shows coincided with the World Series! But if you're thinking that those crowds might've kept our crowds away you're SO wrong! After SUCH a long wait, it was fabulous to have a Quilt Market again and of course Quilt Festival was its usual scene of total pandemonium, (and I mean that in the best possible way). And just so you know, as so often is the case with Quilt Market, we're still enjoying the afterglow (and re-sales) from that show!
So in conclusion…
2022 may have come in like a lamb, but thankfully was roaring like a lion by year's end. This year may have started out ice cold in January but was sizzling hot by December and finally, even though there was a sad last or two, this year was dominated by more than a few triumphant firsts and for that we're absolutely grateful! So if you supported us in any way or helped us move forward during 2022… WE SALUTE YOU & WE THANK YOU!
But do stay tuned…
In the next week or so we'll be sharing the rest of our traditional year-end posts, but in the meantime, if you have comments you'd like to share about how 2022 went for YOU, or questions you'd like to ask about our take on 2022, please feel free to leave either or both in the space provided below.
Check out the best sewing pins with me on Pinterest, join in on discussions or show off your work in our FaceBook Group, or get your daily sewing fix on our Facebook Business Page or get behind the scenes scoops on Instagram, and be the 1st to know about new patterns, discount codes and sample sales by signing up for our monthly newsletter.