Bangle Buddie pattern only
Purse Dimensions: 12″ X 9.5″ X 4.5″
Why shop all over for supplies? Click

HERE

to add a Supply Kit!

(at a nifty discount price!)
Description
(For info about fabrics we've used in our samples,
scroll down to read the blog post featuring that particular sample OR…click HERE)
With a Grab n' Go Handle!
Storage– Two roomy, zippered & completely separate storage compartments,
sized right for virtually ANY wallet!
Go Handsfree!– All it takes is an O-ring & an extra strap
to quickly & easily convert your Bangle Buddie to a backpack! (see below)
Be a Show-off!– Go ahead & showcase your passion for piecework, applique, embroidery,
bedazzling, fussy cutting or coordinated prints on your Bangle Buddie exterior!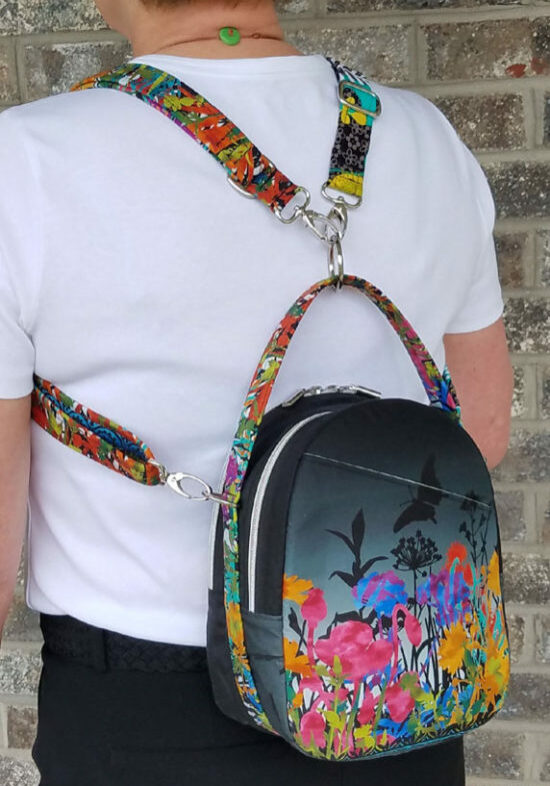 Converts to a BackPack (w/an O-ring & extra strap)
Color Pictorial Helps are just a click away!
Click on the links below to access a few color pdf's
that might be helpful during the following construction steps!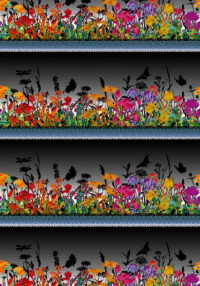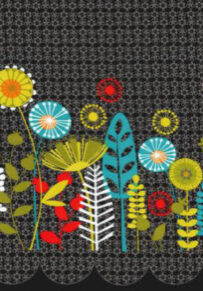 Here's a few of the beautiful fabrics we used in the Bangle Buddie samples we created during the run-up to this pattern release! Left to right they are: DreamscapesII, Swan Lake, and Coin Posey.
for more info about these or any of the other beautiful bag fabrics we carry!
Watch how the Bangle Buddie pattern was conceived & developed!
Including insider info about the fabrics we used for each sample!
Come along on the creative journey with us by clicking each link individually.