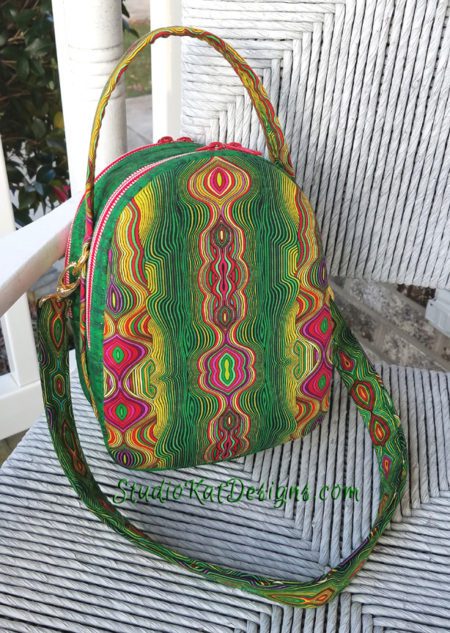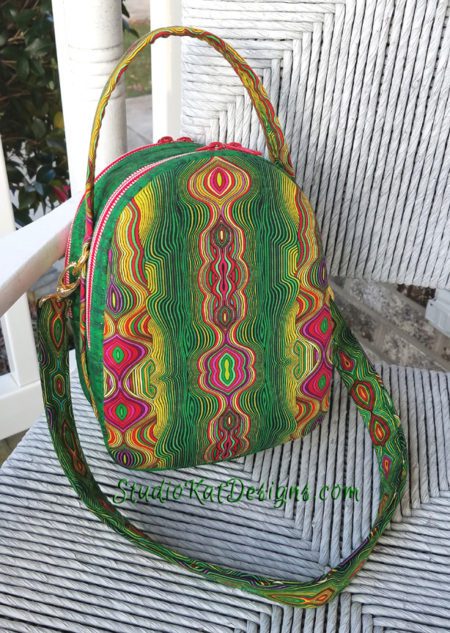 So…
in our last post I was pretty happy with most everything in our new design and was ready to start creating samples that could potentially be used as an eventual cover sample.
First up–
I pulled this totally AMAZING fabric from Paula Nadelstern out of my stash. My thinking that the focal print was the perfect size for this bag. I'll give you more details about this fabric at the bottom of this post but now let's move along to the critique!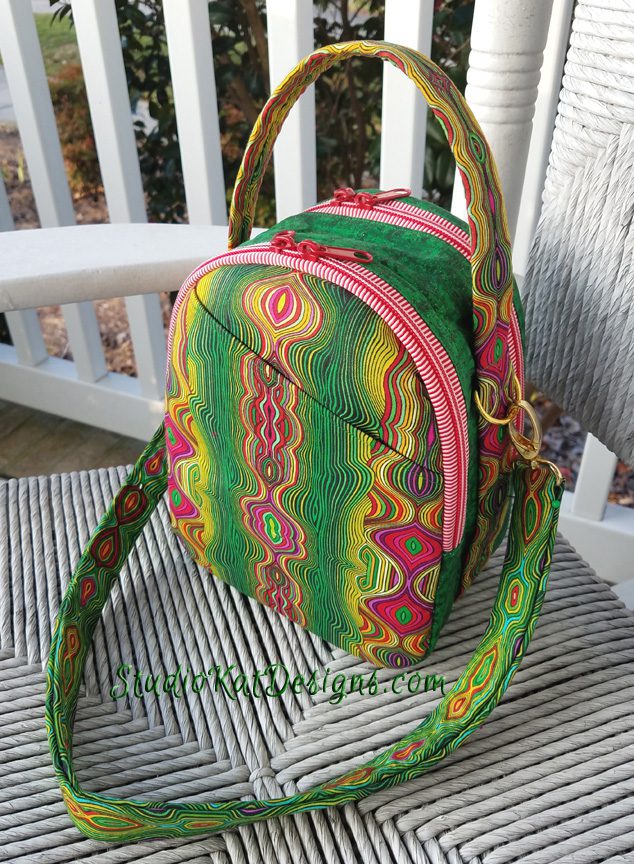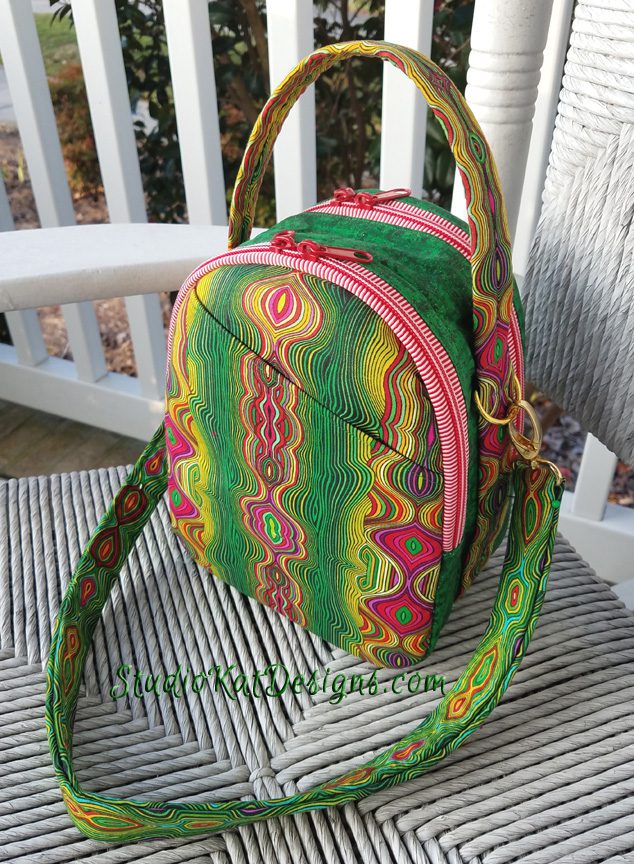 One design element that still needed some attention was the exterior pocket area on the back side of this bag. In the 1st gorilla sample I placed the zippered pocket vertically, but it was neither tall enough or deep enough to accommodate larger smart phones. So in the 2nd gorilla sample I placed is horizontally, which was a bit better, but STILL not deep enough, so I changed it up entirely for this sample. I eliminated the zipper altogether and created a slash pocket instead. Now just in case you're thinking that your phone would tend to fall out, this pocket is full bag depth and it's pretty unlikely that will happen.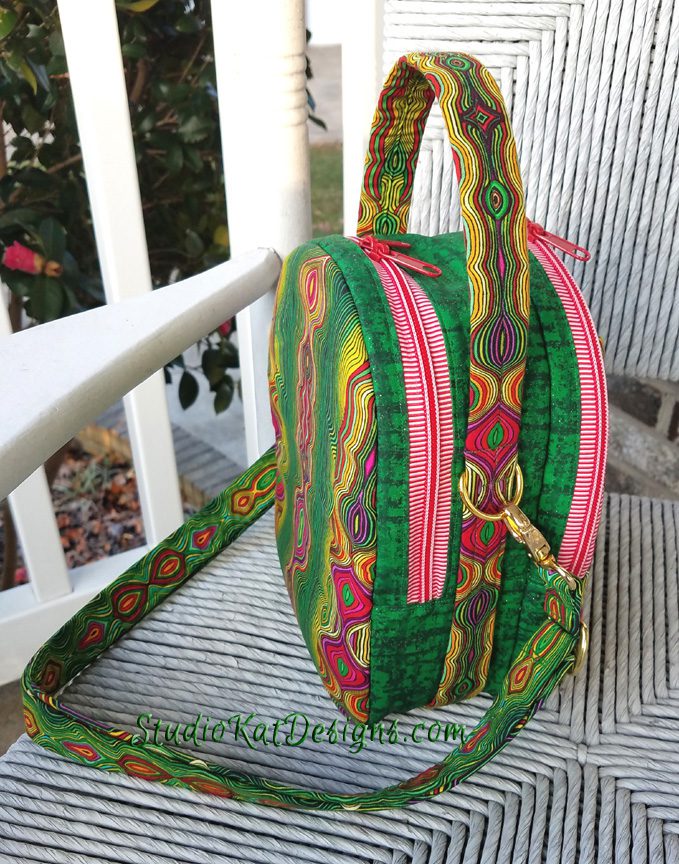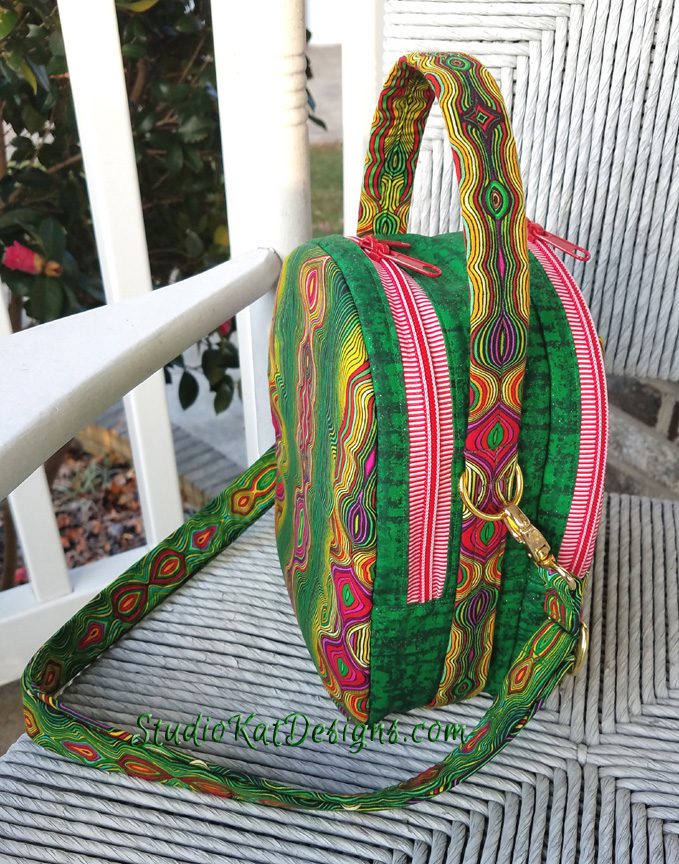 Here's a closer look at the side edge of this bag. The grab n'go handle is actually sewn in place on THREE sides of this bag, (both sides and the bottom). It adds a bit of visual interest to be sure, but it ALSO provides an interesting way to attach the D-rings!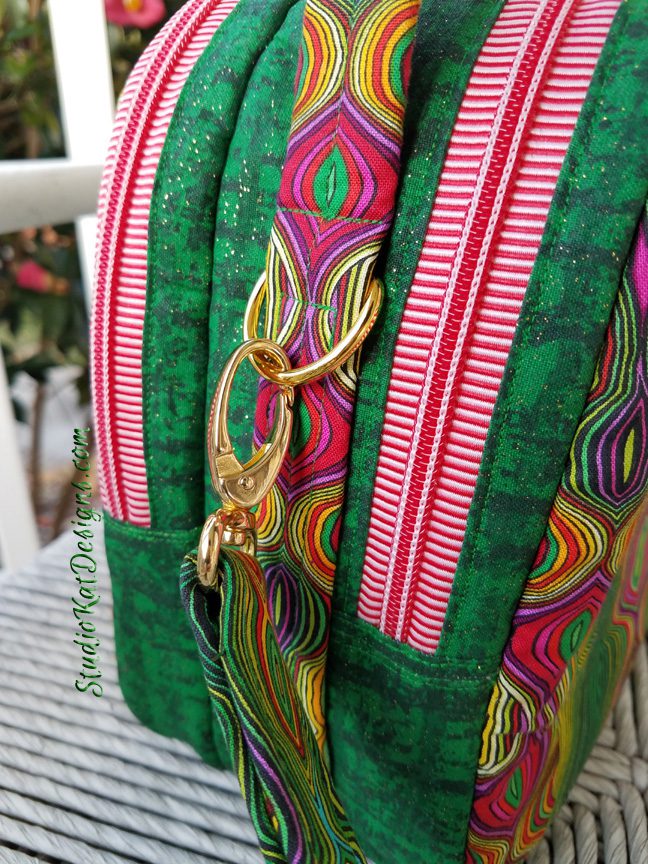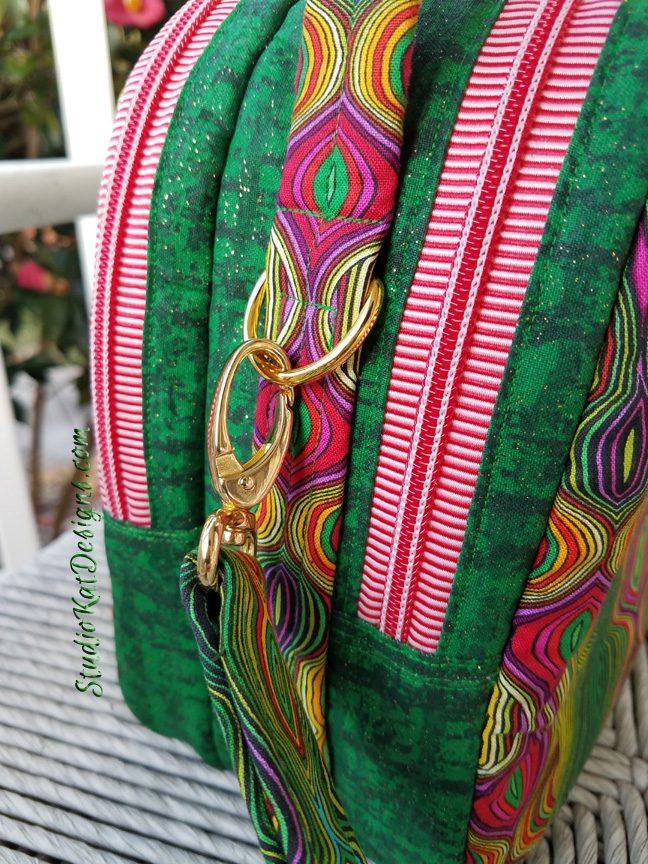 Here's a closeup of this area!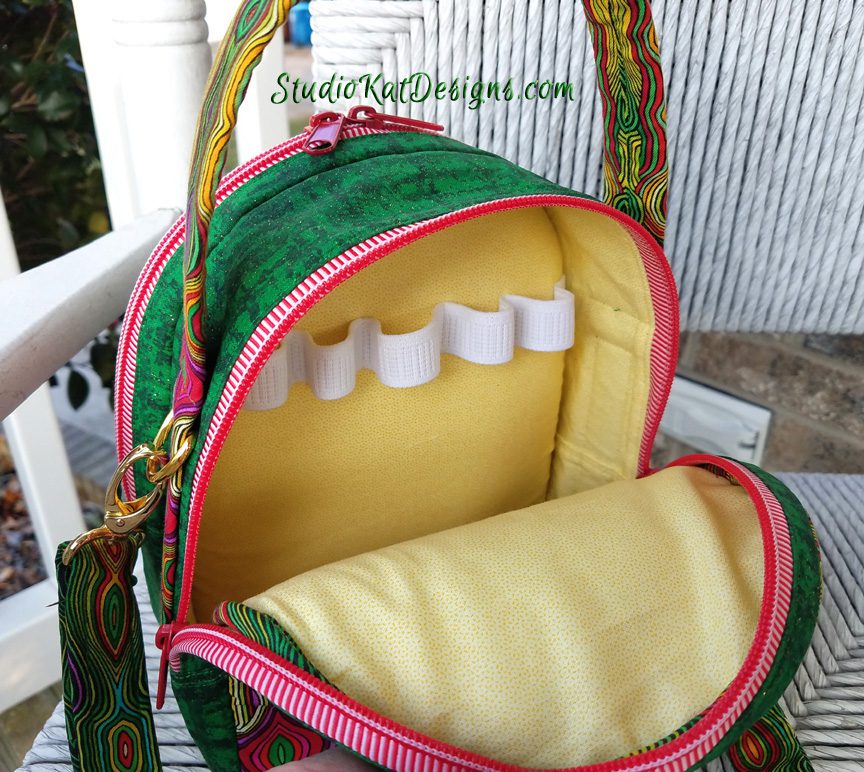 And now let's have a little look at the inside areas. There is of course two completely separate zippered compartments. I purposely made them unequal in size so that larger bulkier items could be stored in the wider pocket and important papers and smaller items could be placed in the thinner pocket.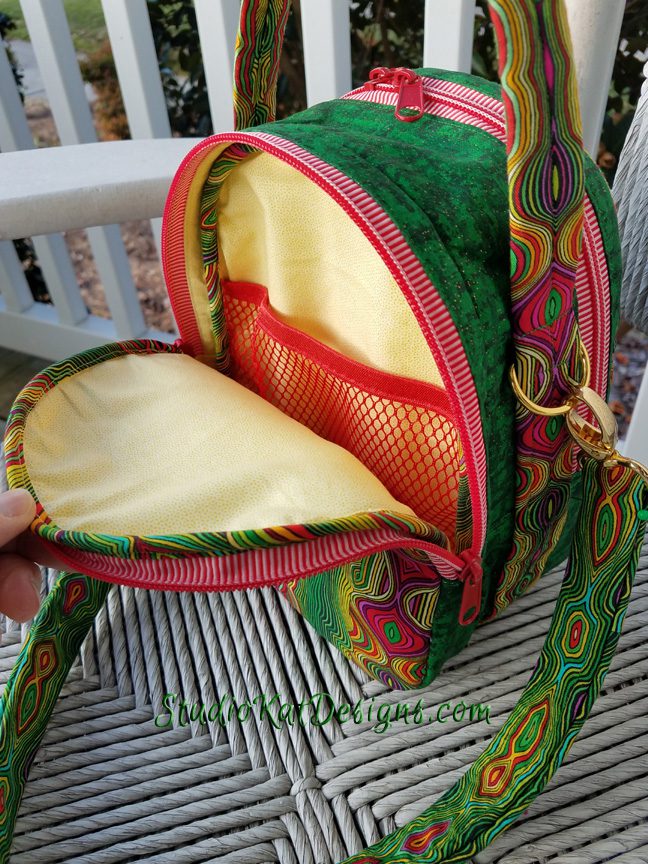 I placed a mesh pocket in the thin pocket again, only this time I made it taller, so that it wouldn't become involved & entangled in items as they are placed inside the pocket. I find that I enjoy having a see-thru storage area to keep smaller items safe and easy-to-locate.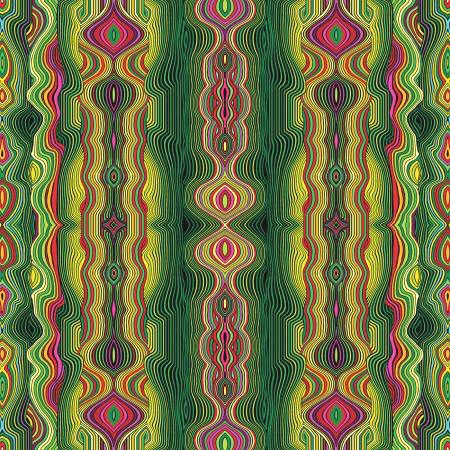 And now… a few words about this yummy fabric!
It's from the "More is More" collection by one of my favorite designers, Paula Nadelstern and it's called Stripe Adelic. It's also available in two other colorways, blue and a purple-ish color.
And now…. it's YOUR turn!
I'd love to know what your overall opinion of this design is now. What do you see that you like? and what do you see that you wish we'd change?
And remember, we love reading your comments and answering your questions too, so please feel free to leave either or both in the space provided below.
******************************************************************************************
Check out the best sewing pins with me on Pinterest, join in on discussions or show off your work in our FaceBook Group, or get your daily sewing fix on our Facebook Business Page or get behind the scenes scoops on Instagram, and be the 1st to know about new patterns, discount codes and sample sales by signing up for our monthly newsletter.