So…
in our last post I revealed our "gorilla" sample for this cycle of Purse Pattern Chronicles (the 19th to be exact) and discussed several important areas that needed change, both big and small as we move forward with the next sample. This time I utilized a totally dreamy border print which I'll tell you more about at the end of the post! For now, let me show you this new incarnation!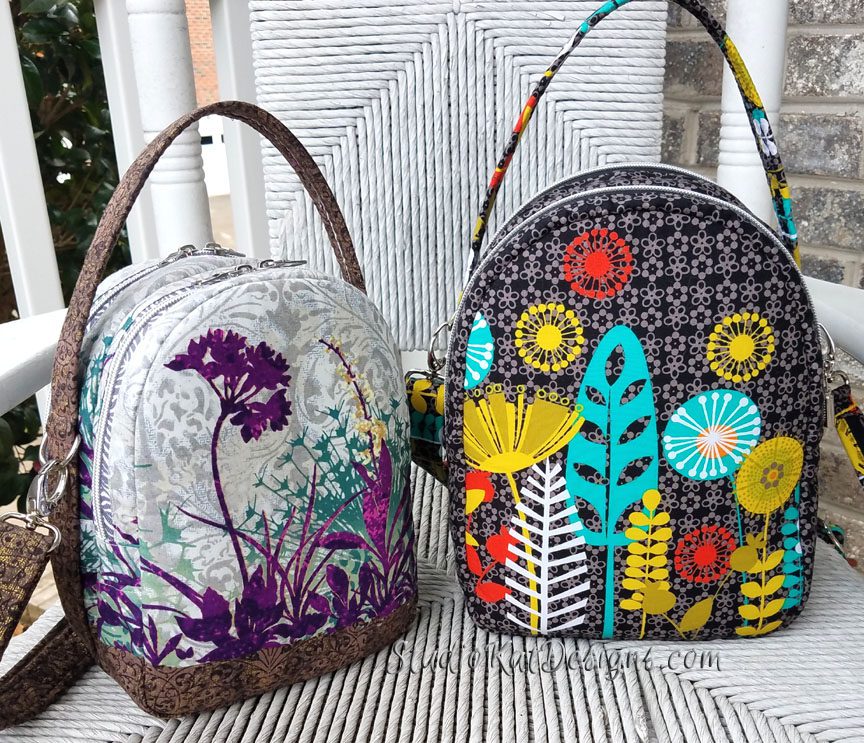 The most obvious change we made was in the overall size of the bag. You might remember that it was my opinion that the 1st sample I made was just too big so I decreased the size of this bag by about 10% and I feel like this new size is pretty much perfect. It's feels much better on my shoulder but I can still cram a major amount of stuff in the two compartments. And speaking of those two compartments…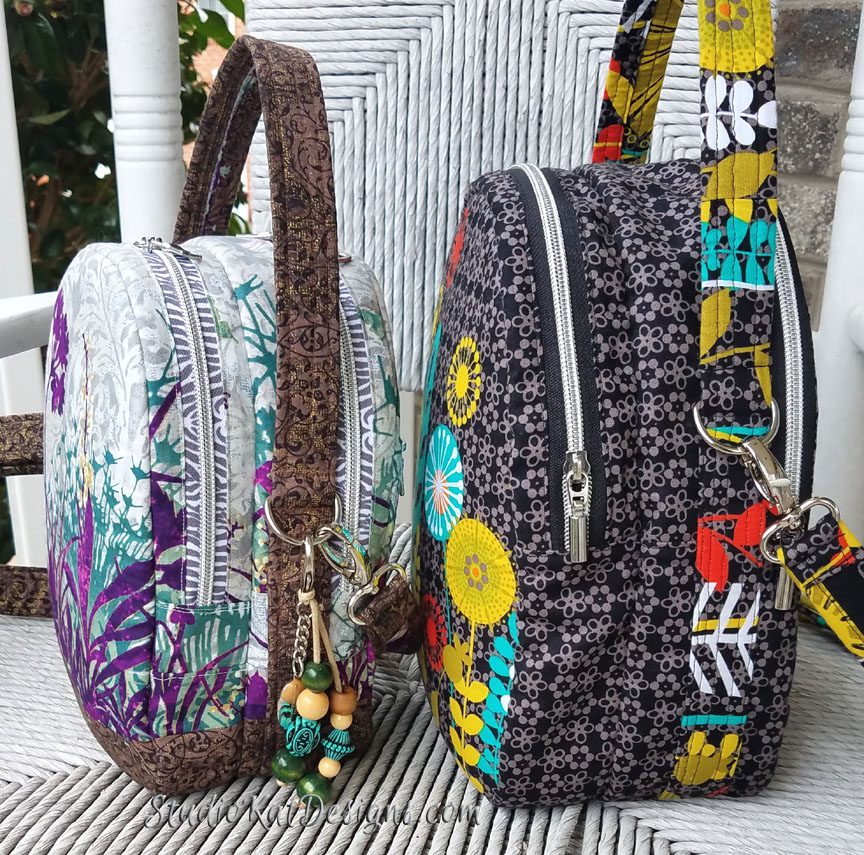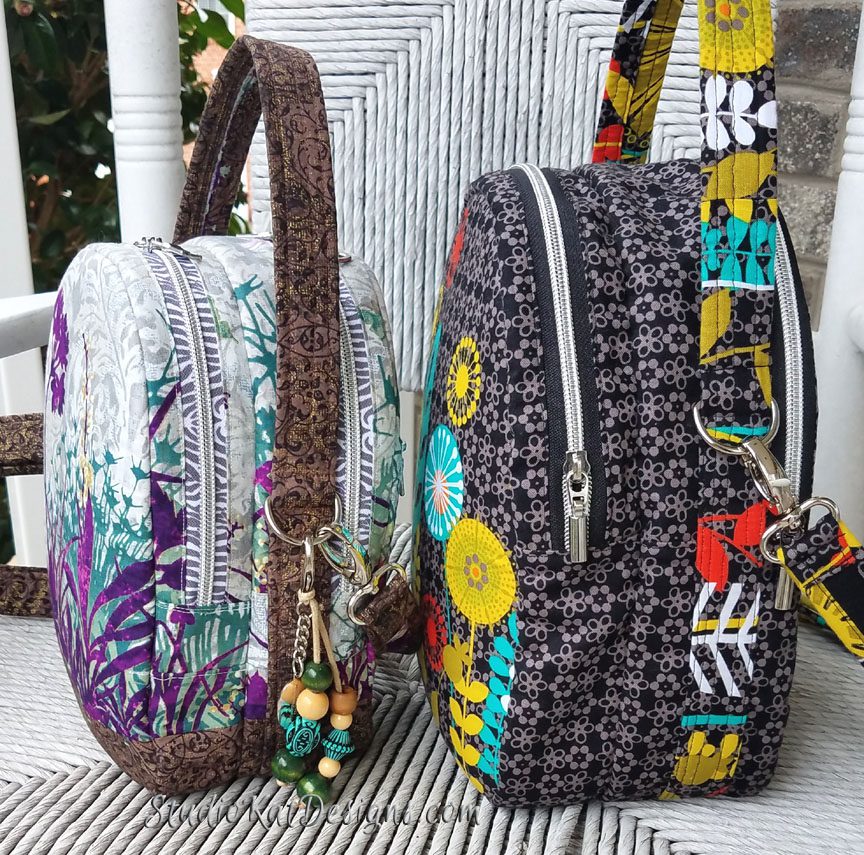 I reduced the size of the larger (back) compartment more than the front one mainly because the bag was SO unbalanced when I carried it by the "handle strap". (You can probably notice how far toward the back of the bag the "handle strap is positioned in our 1st sample, and it's much more centered in our new sample.) However, the placement of the "handle strap" in our new sample caused another unforeseen problem.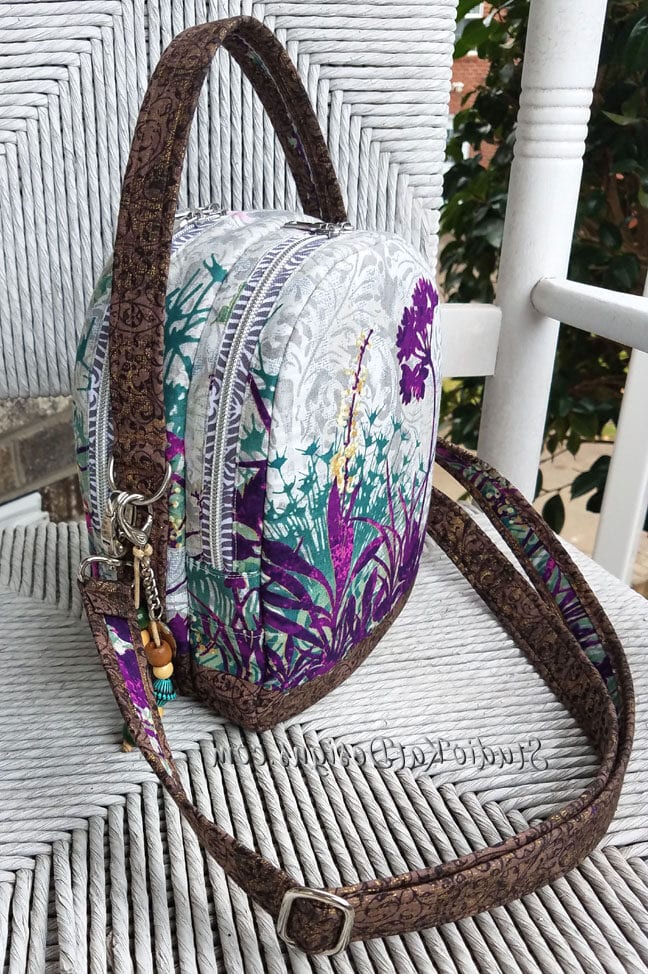 That handle strap (and in particular, the enclosed D-ring) were positioned too close to the center seam and really were problematic when it came to stitching them in place. I'll have to change the width of the two compartments considerably in order to simplify the center seam stitching while still keeping our bag 'balanced" in the next round for this design.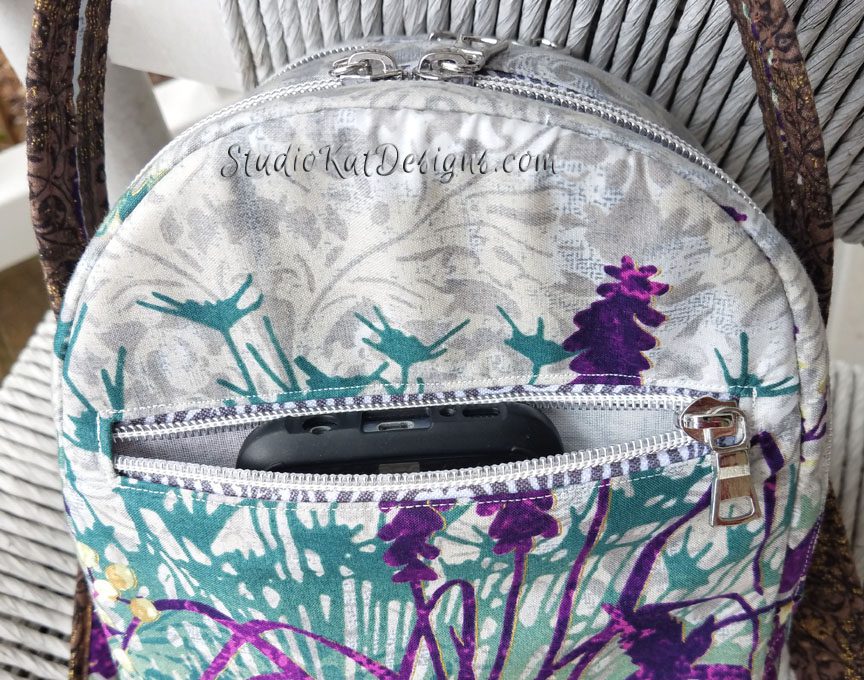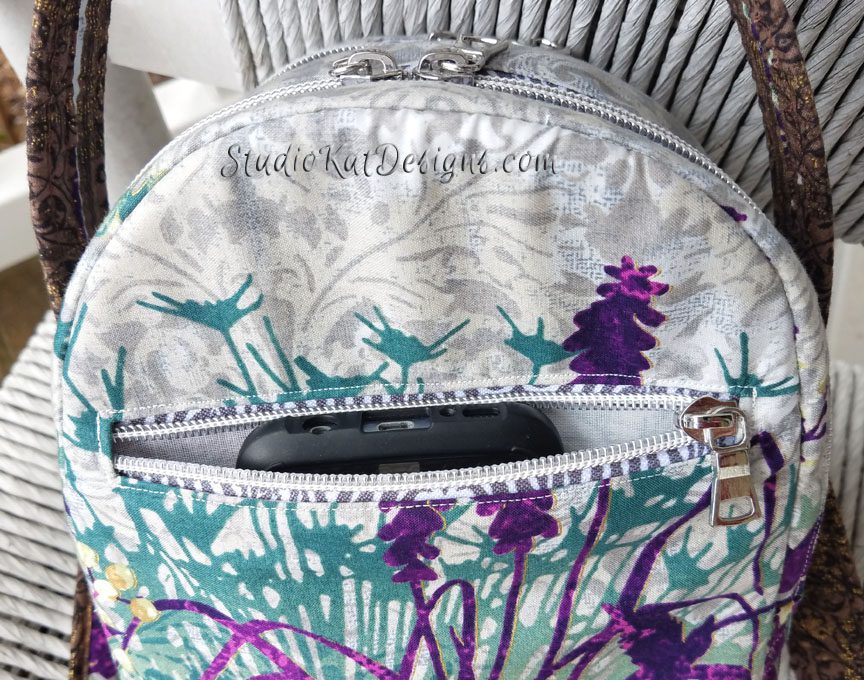 I also redesigned the bag back for this sample and placed it horizontally this time. But… it was STILL a problem. As you can see, even though I designed the pocket to be as deep as I could, it turned to STILL be too shallow for my Galaxy 7. I couldn't zip the pocket closed, and since there are now several smart phones larger than mine, I better find a better solution!
And now…  for the interior!
For my first crack at the interior of this bag, I added a mesh pocket to the larger back compartment, but I don't like where I placed it, because the rim of the pocket interferes when I place other items inside, like my wallet… and that's annoying. I'll place it higher along the bag wall next time to solve that problem.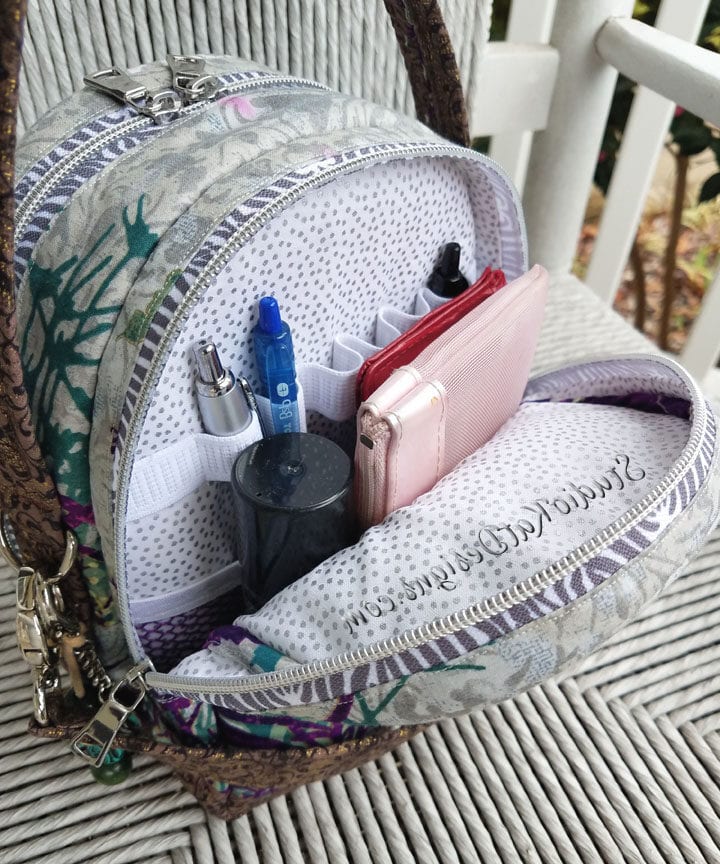 And here's a peek inside the thinner front compartment where I placed some elastic slot holders for pens and maybe a lipstick or two, and I'm glad to say I'm pretty happy with this area. No changes needed here. 🙂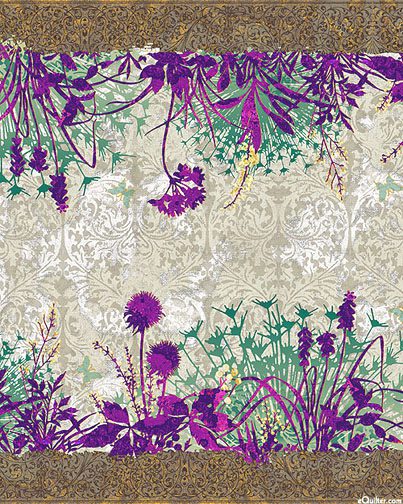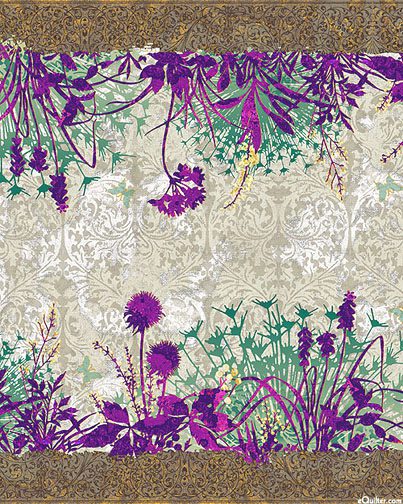 So there you have it for now!
I still have some pretty important changes to make, so I'm going to treat this sample like a 2nd "gorilla sample" and carry it for a while again and hopefully get all the kinks ironed out once and for all in the next round, so do stay tuned for our next post in this series!
In the meantime…. here's some info about this totally dreamy fabric by Jason Yenter!
It's from the "Dreamscapes" collection, this is called Wildflower Mirrored Stripe in Eggplant Purple/Gold for "In the Beginning" fabrics. It also comes in two other colorways.
And now…. it's YOUR turn!
I'd love to know what you think of this, our latest sample of our new design and I'd value your comments about it, both pro and con so please please feel free to leave either or both in the space provided below.
******************************************************************************************
Check out the best sewing pins with me on Pinterest, join in on discussions or show off your work in our FaceBook Group, or get your daily sewing fix on our Facebook Business Page or get behind the scenes scoops on Instagram, and be the 1st to know about new patterns, discount codes and sample sales by signing up for our monthly newsletter.