So…
there's a very important difference between these two zippers.
Yep- one has printed zipper tape and a nice pull and the other does not, but that's not what I'm referring to…
There's something else different about these two zippers that's not quite so apparent!
That's because the zipper on the left is a locking zipper  whereas the one on the right is non-locking and the reason we're discussing this subject is because we are expressly calling for non-locking zippers to be used in our newest pattern, Packlets, as well as our upcoming our the new pattern design we'll be releasing this Spring!
Check out the video below for more information about why we feel this is necessary!
And just in case you've never checked them out… we have a complete line of non-locking zippers in an impressive selection of fun prints which I pictured below for you, or you can get more information about HERE!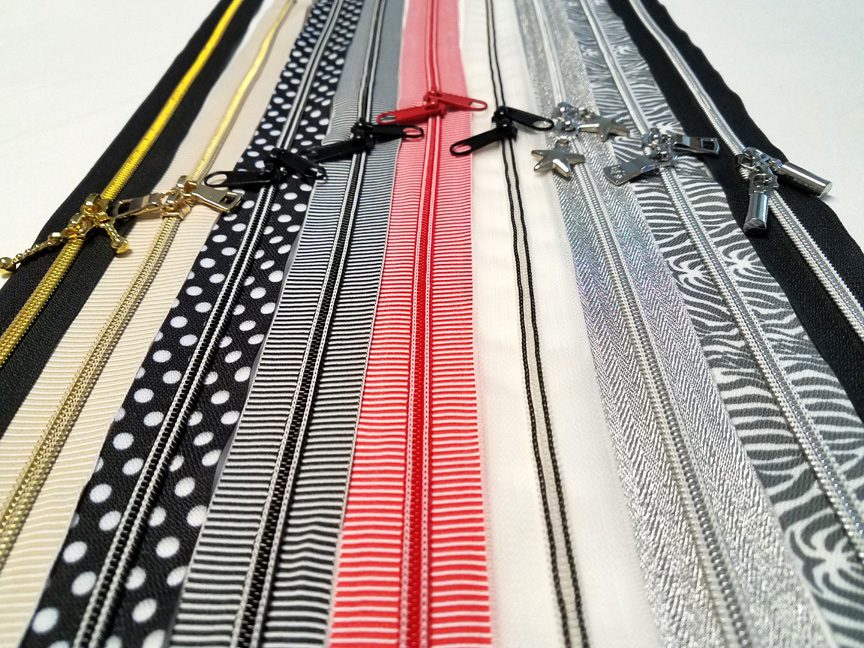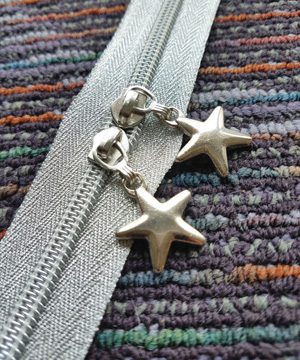 And if you're on the ball this morning, you may have noticed in the picture above that we have added a brand new zipper to our line!
It's ALL SILVER with a cute star pull and we're carrying it in our three most popular sizes!
10″ closed bottom
20″ closed bottom
22″ purse style, (closed on both ends with two pulls)
You can pick up a few for your next project by clicking HERE!
And now…. it's YOUR turn!
Do you prefer using locking or non-locking zips in the bags you make and did you ever know there was a distinction?
And remember, we love reading your comments and answering your questions too, so please feel free to leave your comments about these and any other aspects of this new design in the space provided below.
*********************************************************************************************
Join us in our FaceBook Group! It's just for StudioKat Designs customers and its the perfect place for you to post pictures, comments or questions about our patterns! How cool is that, right? And don't forget to check out the best sewing pins with me on Pinterest, get your daily sewing fix and behind the scenes scoops on Instagram, and be the 1st to know about new patterns, discount codes and sample sales by signing up for "Kat Bytes", our monthly newsletter.