So…
in our last post I told you that the design aspects for our new pattern for Spring 2019 were pretty much solidified unless we had a "EUREKA" moment or an overwhelming compulsion to change up a particular feature… well, guess what? DO read all the way thru this post to see how one simple O-ring can add a whole 'nother dimension to this bag!
But first… Let me introduce you to this sample!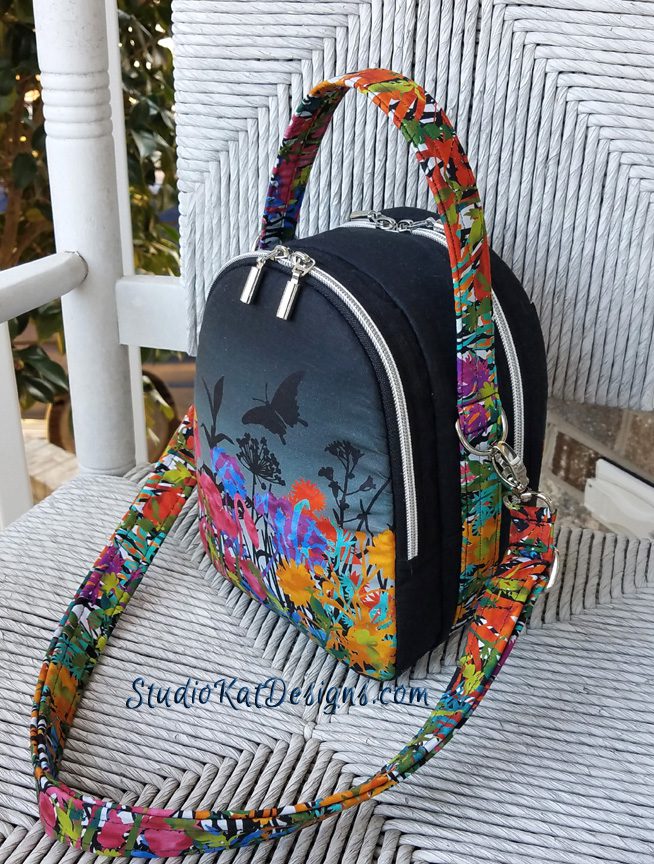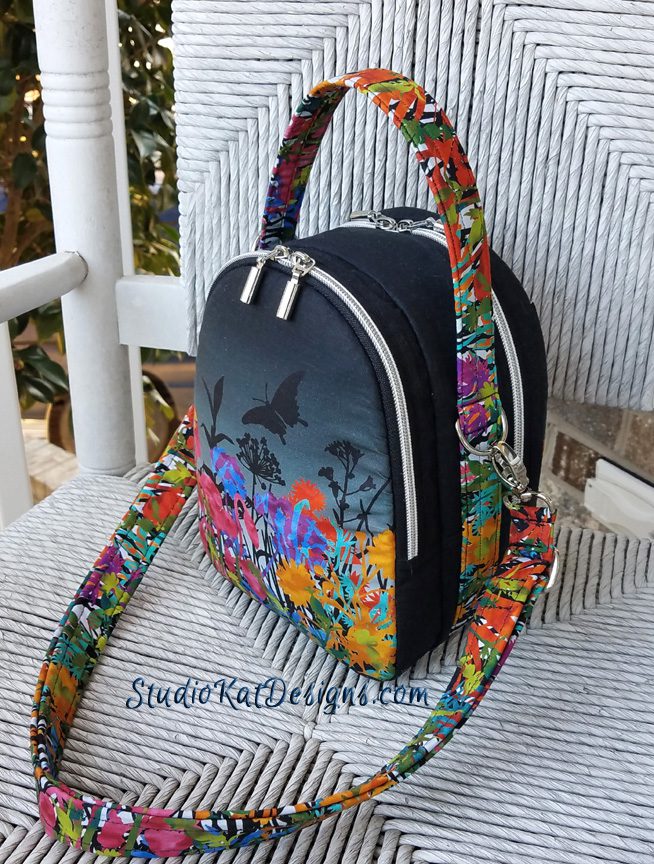 The minute I saw this wonderful fabric by Jason Yenter I knew it was tailor-made for this design. I love the black ombre effect in the background which seems to make the flower colors all the more remarkable. (There will also be more information about this fabric at the end of this post!)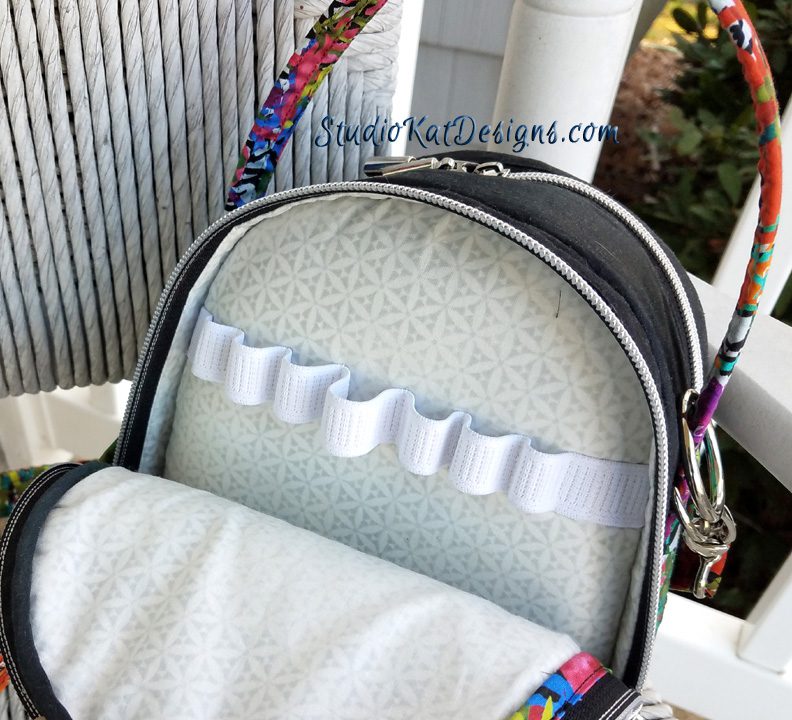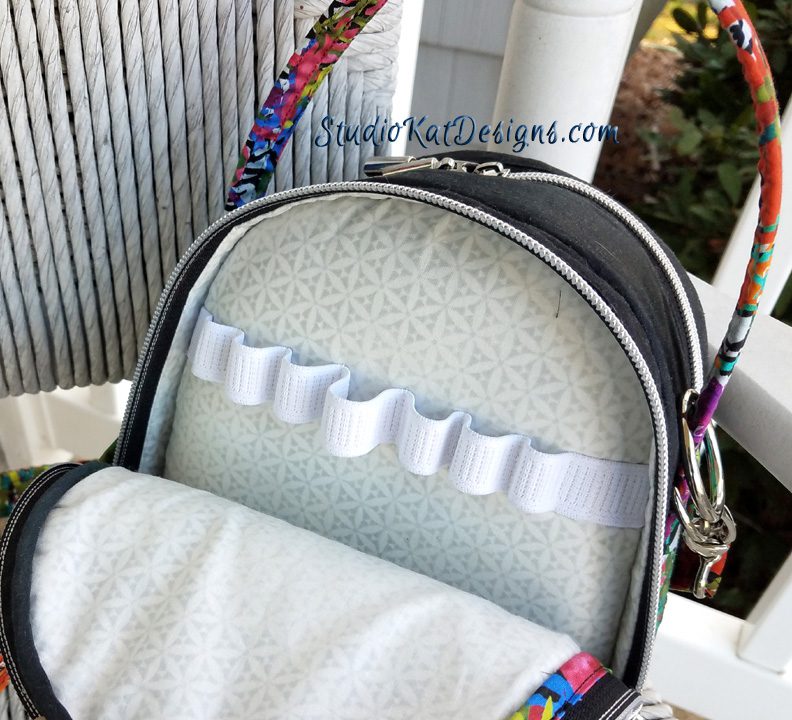 Here's a peek inside the front compartment. I've gotten so I really like to have multiple slots for various pens as well as maybe a small flashlight in my bag.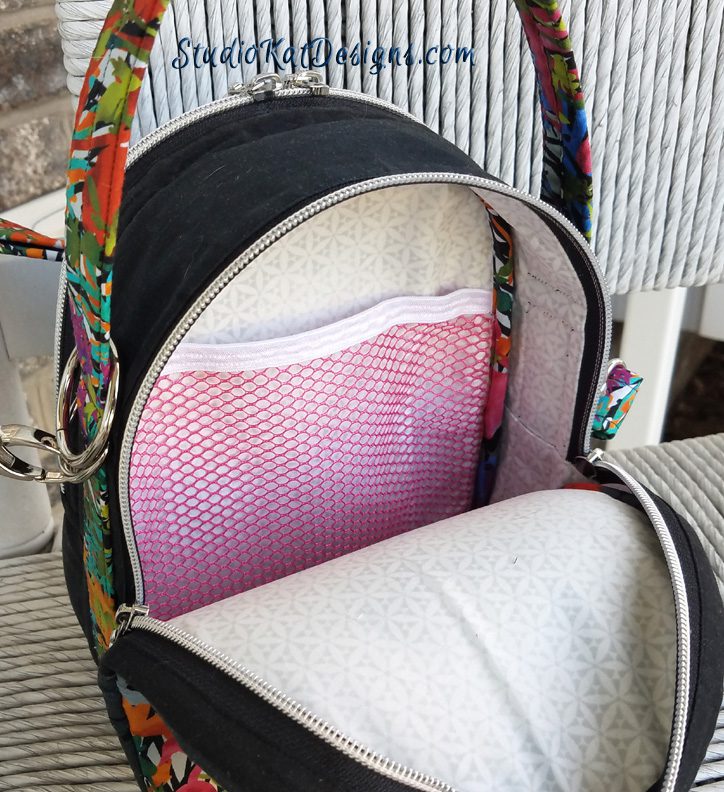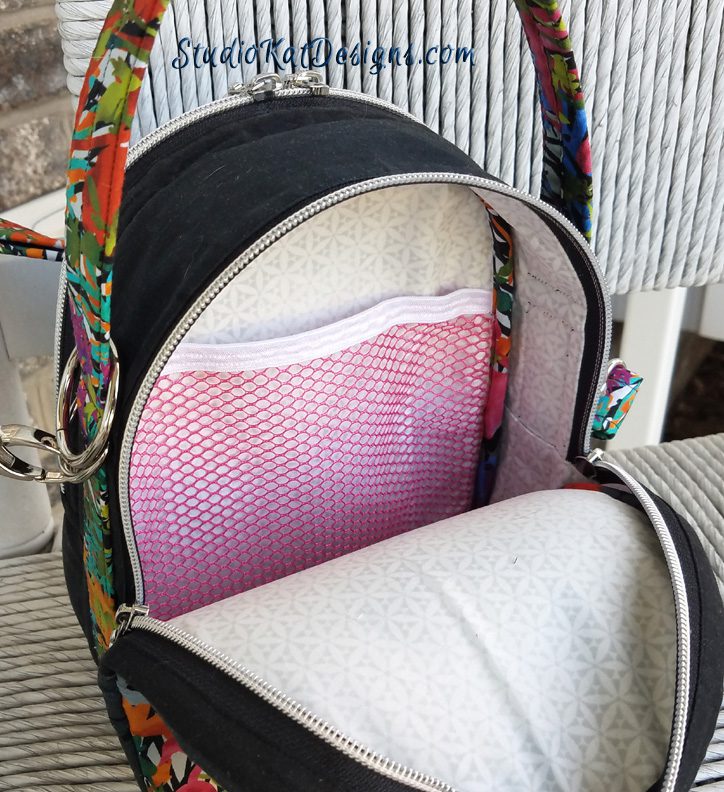 The back compartment is larger than the front and includes a generously sized mesh pocket to keep small loose items in place and easy to find.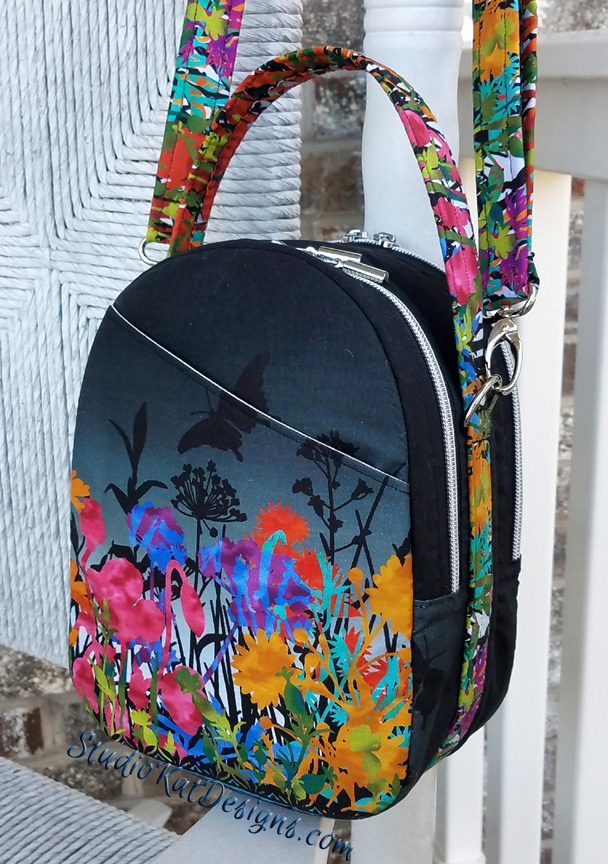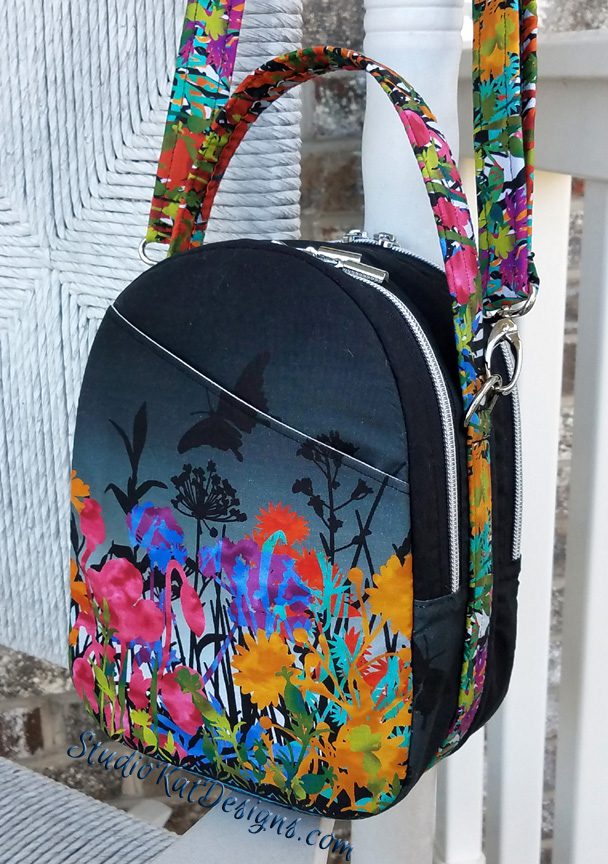 There's a deep slash pocket on the bag back and I like storing my phone here. I know some of you may be worried that this pocket isn't mag-snapped closed, but since I've been carrying this a sample of this bag for over 2 months with absolutely no problem with items falling out, I went without a closure this time.
And since several of you have been asking for a picture of this bag with a human carrying it, and since on most days I qualify as such, here ya go!
I've found that I've really enjoyed carrying this bag. My wallet easily fits inside (placed on end of course) as well as an IMPRESSIVE amount of additional items.
And now, this was my Eureka moment!
It came to me in the shower last week that if I added a simple O-ring to the grab n' go handle of this bag that it could be probably be converted to a backpack!
I tried this by running the strap thru the O-ring and clipping it to the D-ring on the opposite side of the bag, but found it was very difficult to put on in this arrangement. Not impossible, but difficult. Additionally, I'm not sure the shoulder strap is long enough so it can be comfortably worn by all body types in this configuration. The shoulder strap could possibly be made about a foot longer, OR….
A 2nd shoulder strap made it a whole lot easier (see picture at right but please ignore that our 2nd strap was in a totally different fabric). I'll play around a little more with this idea b4 our next post. 🙂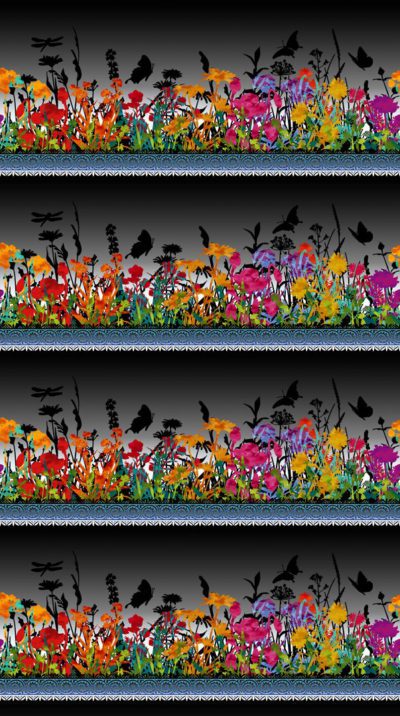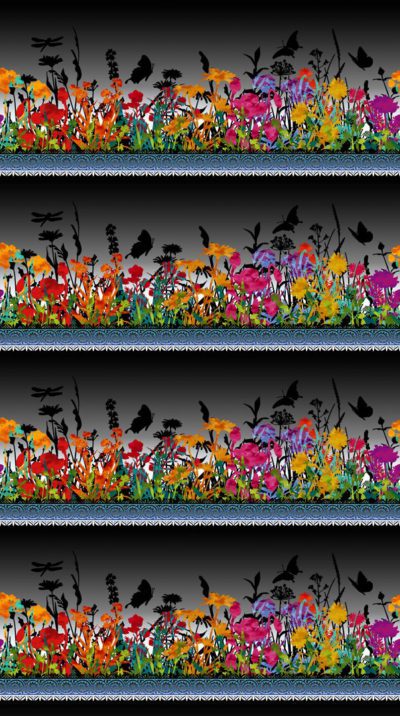 And now, a few words about this unbelievably beautiful fabric!
This border print was designed by Jason Yenter for In the Beginning Fabrics and its called DreamScapes II.
And FYI, I spent a LOT of time fussy-cutting the darker areas of this print for use along the side areas of this sample, but here's the thing… It really did waste a lot of fabric PLUS, in the end I think it would've been just as effective (and a WHOLE lot easier) if I had just used a flat black for the bag sides.
SO, if you love this fabric, here's some GREAT news! We're carrying it on our website NOW! Just click HERE to find out more information and to pick up some yardage for YOUR next project or to duplicate this look when the pattern is released!!
And now…. it's YOUR turn!
I'd of course love to know what you think of this, our latest sample of our new design, but perhaps more importantly I'd value your comments about the backpack option! Yay or Nay? Should we pursue this it, or just drop it! And remember, we love reading your comments and answering your questions too, so please feel free to leave either or both in the space provided below.
******************************************************************************************

Check out the best sewing pins with me on Pinterest, join in on discussions or show off your work in our FaceBook Group, or get your daily sewing fix on our Facebook Business Page or get behind the scenes scoops on Instagram, and be the 1st to know about new patterns, discount codes and sample sales by signing up for our monthly newsletter.