The HipBag Hybrid Bag Pattern
Description
The Bag for ALL Reasons!
(For information about the fabrics we've used in these samples, click HERE)
Design Highlights
Switch your "carrying style" in a SNAP! The HipBag Hybrid features are as follows:
The Choice is YOURS! It's a stylish shoulder bag, a convenient belt tote AND it can be attached in a SNAP to almost any mobility device, such as a walker, a bike, a scooter or a stroller!
THREE Roomy Storage Areas: including a hidden storage area between the front and back pouches!
TWO Flap Options: Pattern pieces are included for BOTH a flat front flap and ALSO a pieced flap which yields a kaleidoscope look!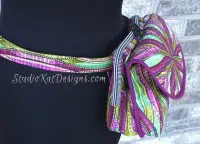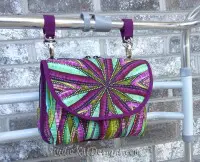 The HipBag Hybrid can be worn conveniently on your belt or it can be attached to almost ANY mobility device!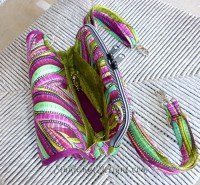 And now… Color Pictorial Helps are just a click away!
Start the video - to see the HipBag Hybrid in action!