So…
in the interest of full disclosure… I must tell you that in making this particular sample I violated one of my own "cardinal rules" of sample making! And that would be that I actually used a fabric for this sample that has previously been used for a previous sample of a different design. WHY, you might ask?
Well, it's been no secret that I've had a hard time finding fabrics that inspire me since the onset of Covid-19. Not exactly sure why, but I'm guessing that the fabric designers have had their schedules & routines thrown for a loop much like the pattern designers have, right? I'm hoping that having a Quilt Market this Fall for the 1st time since Fall of 2019 would go a long way to "righting the ship". My fingers are crossed for that, but in the meantime, let me show you this sample, which features a considerably different contrasting fabric than we used last time.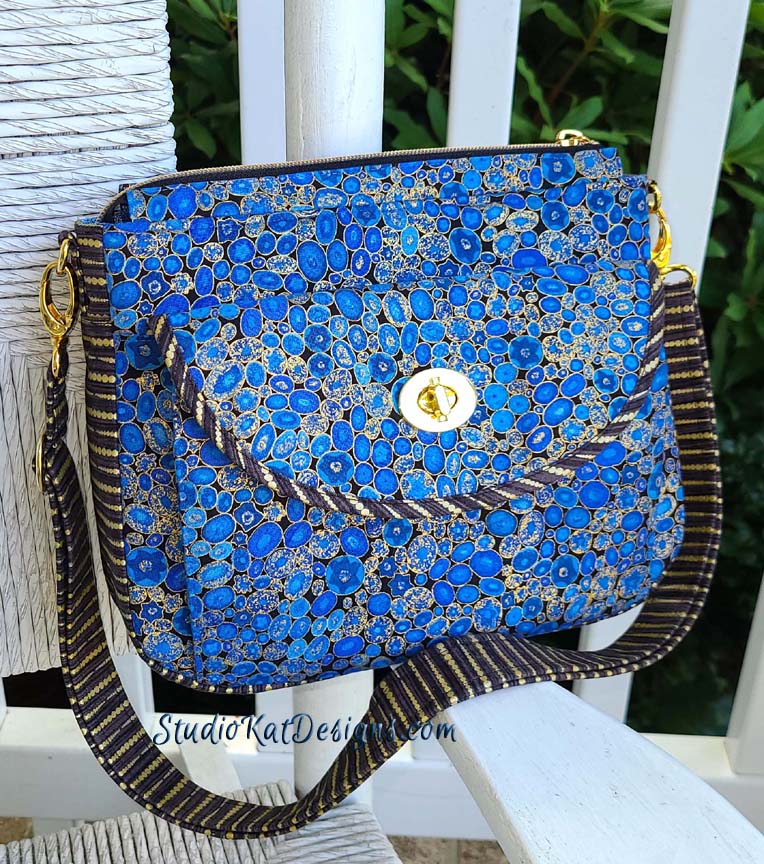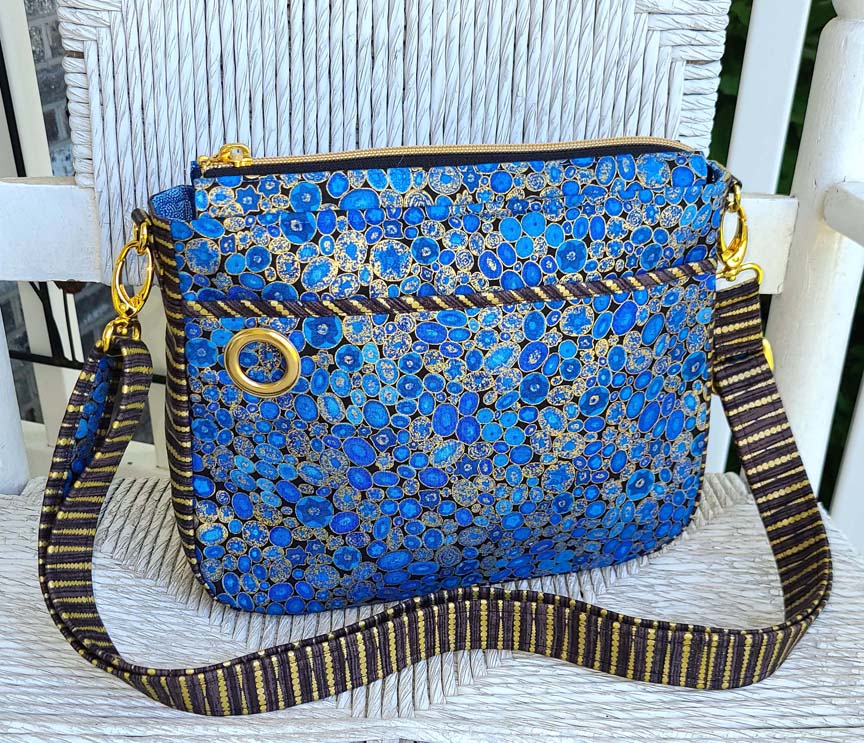 Here's a good look at the Bag back. The full width back pocket is secured with a magnetic snap closure and the grommet is an optional feature you can add or omit depending on your preference.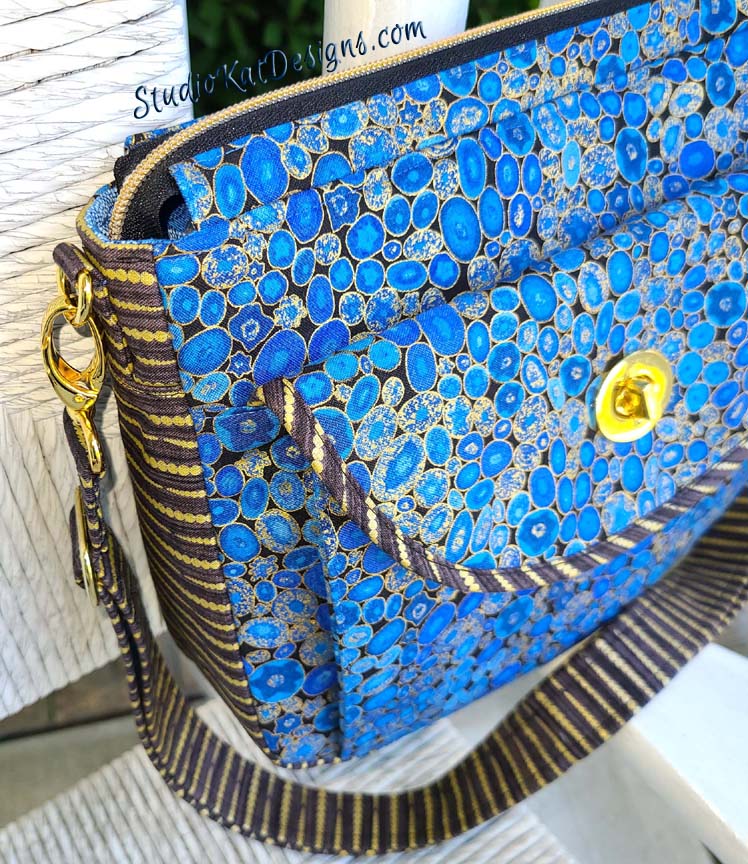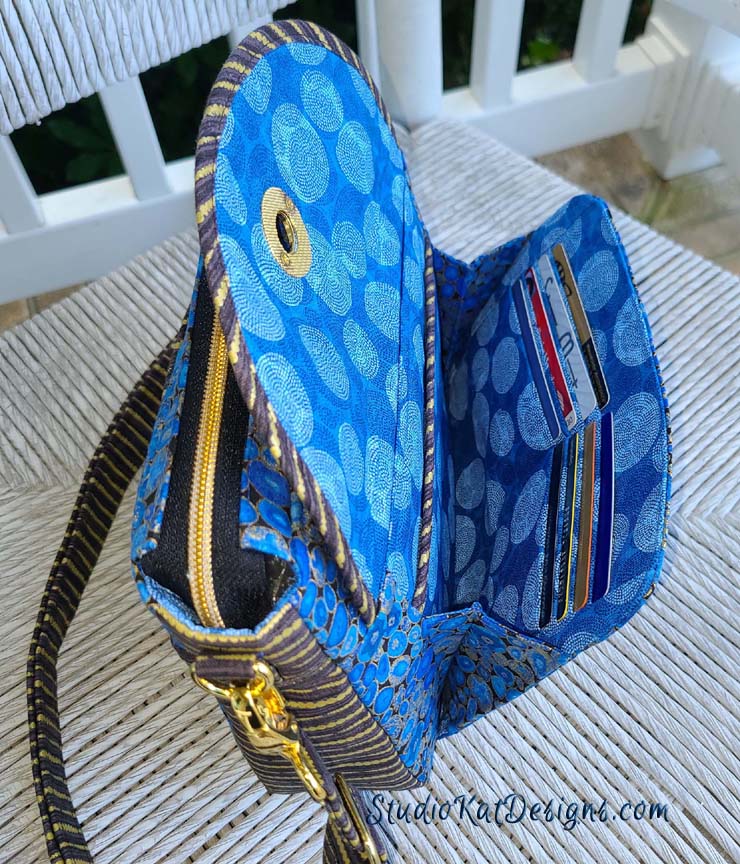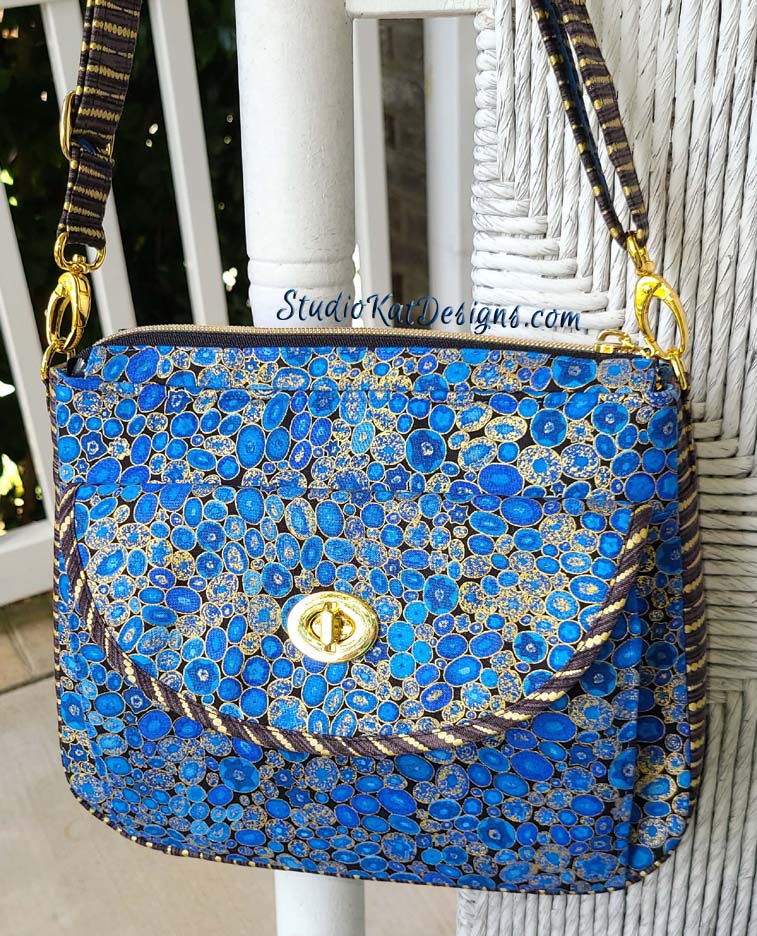 So in closing, we're coming down the stretch folks. The instructions are currently out with our team of testers and I'm hoping that next month at this time that if this pattern isn't already published that it will be published within days!
I have to say (for what its worth), that this Katalina Shoulder Bag is one of my personal favorites. It's large enough for all of my everyday items yet not so large that it can become heavy or cumbersome. It may not be the bag I'd choose to take on vacation with me, but as an everyday bag it hits all the right notes for me.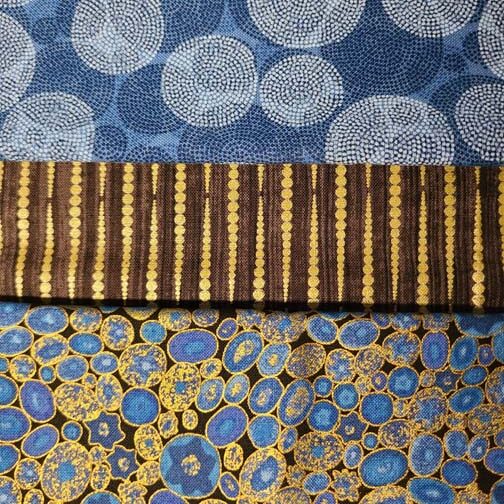 And now a few words about this focal fabric which of course I'm using for the 2nd time. It's by Gustav Klimt for Robert Kaufman. (Click HERE to see how we used it the 1st time around in one of our Elsie K Baglet samples.)
And just in case you're interested, we do carry this carry this focal fabric on our website although it is paired with a different, (yet lovely) contrasting fabric. Just click HERE to check that out.
And here's a few answers to the questions we most often receive
when we're working on a new pattern design!
What are the dimensions? the dimensions of the Katalina is 8″ tall X 10″ wide X 3″
Will my iPad fit inside? yes, my iPad Air easily fits in the main compartment of this bag.
When can I purchase this pattern? right now, I'm looking toward an early September release for this new pattern. if not sooner.
And now… it's YOUR turn…
If you have comments you'd like to share or questions you'd like to ask about this design in general or this sample in specific, please feel free to leave either or both in the space provided below.
Check out the best sewing pins with me on Pinterest, join in on discussions or show off your work in our FaceBook Group, or get your daily sewing fix on our Facebook Business Page or get behind the scenes scoops on Instagram, and be the 1st to know about new patterns, discount codes and sample sales by signing up for our monthly newsletter.