So… the bag I showed you in our last post featured fabric that I actually used for one of my favorite Elsie K Baglet samples, but for this round I returned to my unused fabrics stash and pulled out this this gorgeous "Folklorico" fabric from the Pajarito de Oro collection for Alexander Henry fabrics.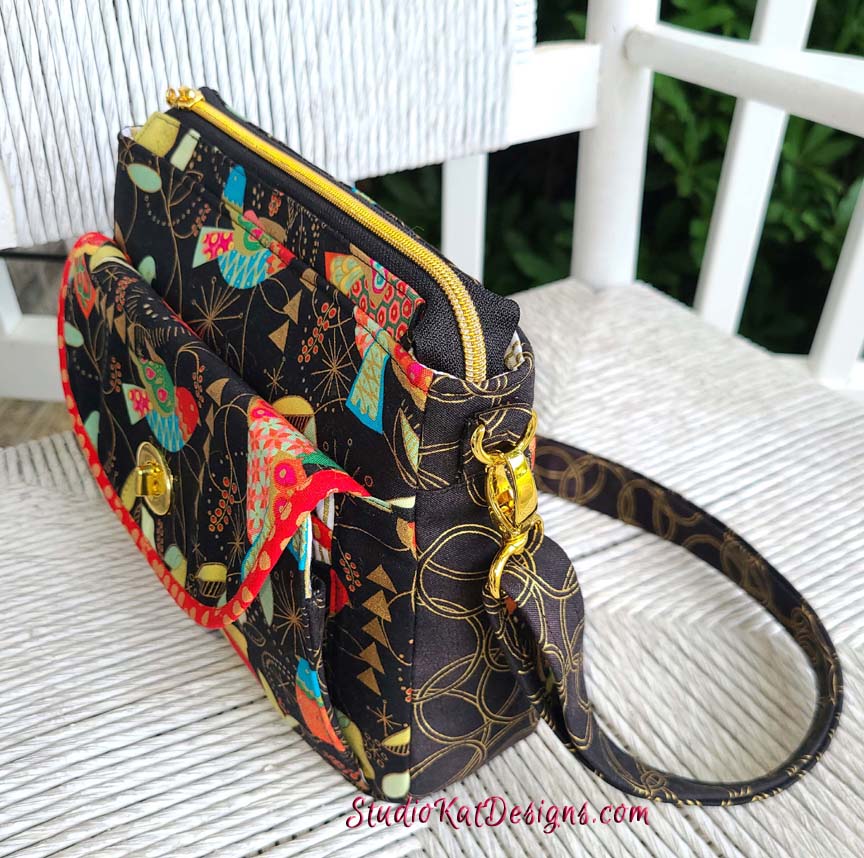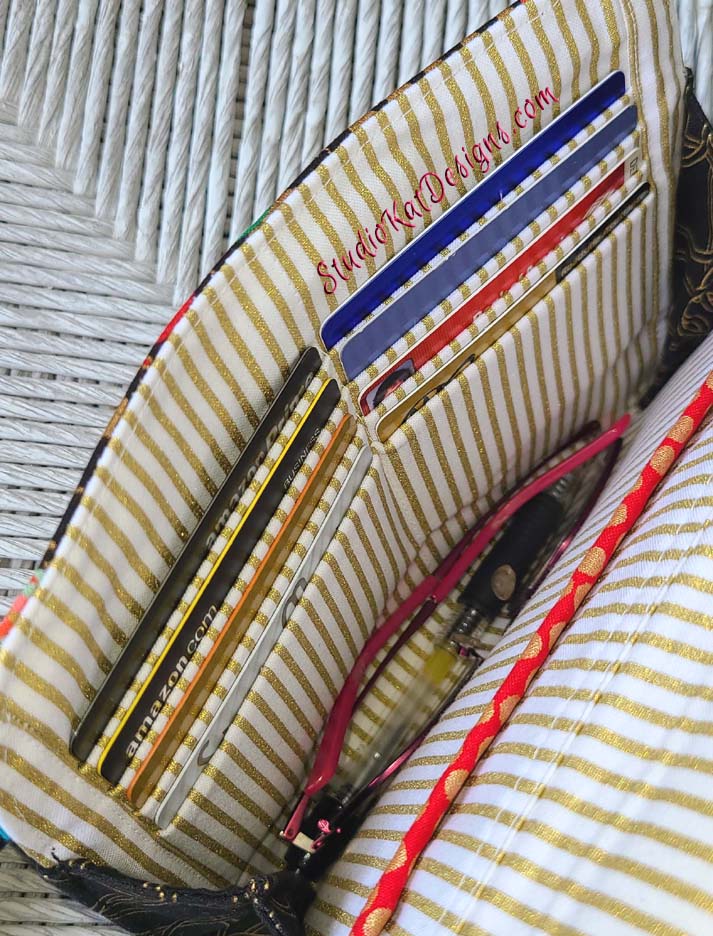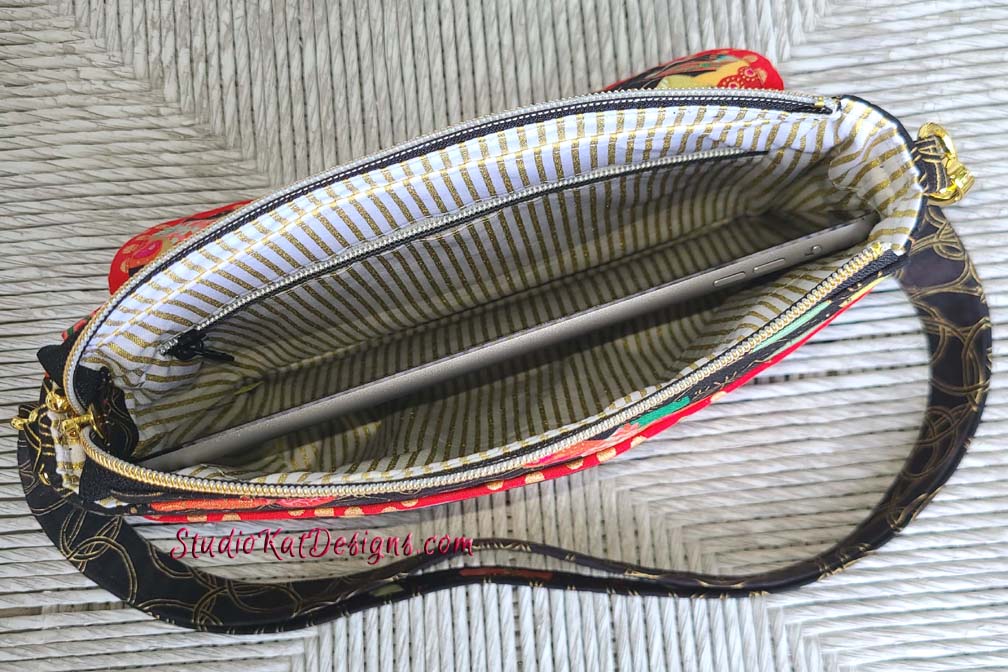 And finally, here's my iPad Air stored safely & securely in the main compartment. I confess I've never felt inclined to take my iPad with me inside my bag, but I know LOTS of our customers do so each and every day, so here's the proof that it can in fact be done!
And here's a few answers to the questions we most often receive
when we're working on a new pattern design!
What are the dimensions? the dimensions of this bag are 8″ tall X 10″ wide X 3″
Will my iPad fit inside? yes, my iPad Air easily fits in the main compartment of this bag.
When can I purchase this pattern? right now, I'm hoping for a late August '22 release for this new pattern, but this may turn into early September. Fingers crossed… I'll keep you posted.
And now… it's YOUR turn…
It's almost time for us to choose the one sample that best represents the Katalina Shoulder Bag and make it our cover model but I may yet make one more sample before the choice must be made. Do YOU have a favorite yet? And if you have comments you'd like to share or questions you'd like to ask about this design in general or this sample in specific, please feel free to leave either or both in the space provided below.
Check out the best sewing pins with me on Pinterest, join in on discussions or show off your work in our FaceBook Group, or get your daily sewing fix on our Facebook Business Page or get behind the scenes scoops on Instagram, and be the 1st to know about new patterns, discount codes and sample sales by signing up for our monthly newsletter.