So… it's been a while since our last post in this series, but now that the 1st draft of the instructions for this new pattern is complete and on their way ( along with the templates & other supplies) to our testers, it's time to get back to some serious sample making (and pattern naming)!!!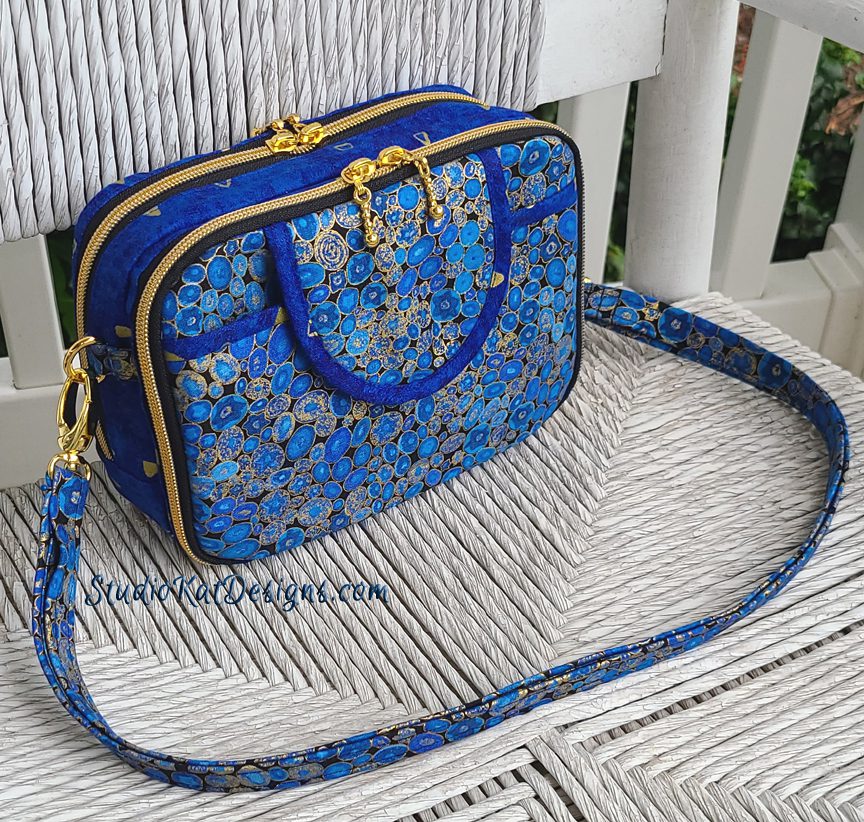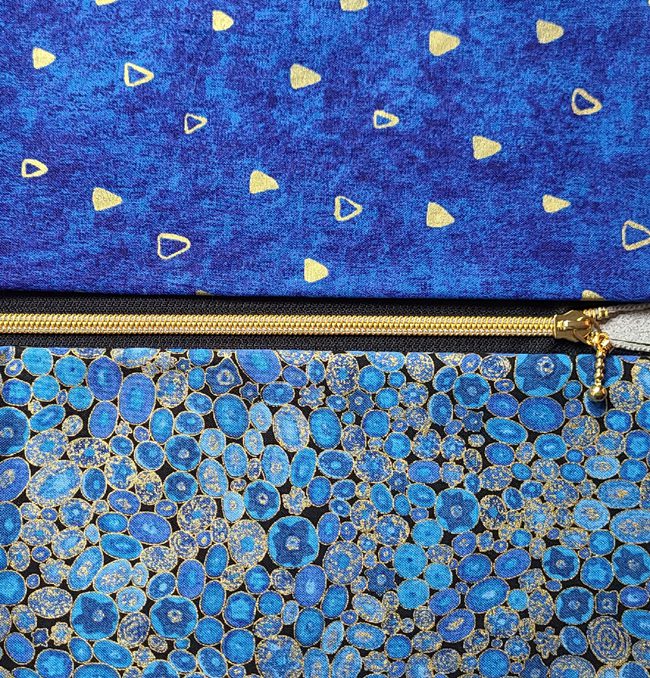 I must admit though that I had a hard time deciding which of our zippers to use in this sample. I was torn between our all gold zippers and this zipper in black with gold findings.
In the end I went with the black w/ gold zippers primarily because I'd already used the all-gold zips in a previous sample and also because I like the contrast which the black in the zipper tape provided against the blue fabric.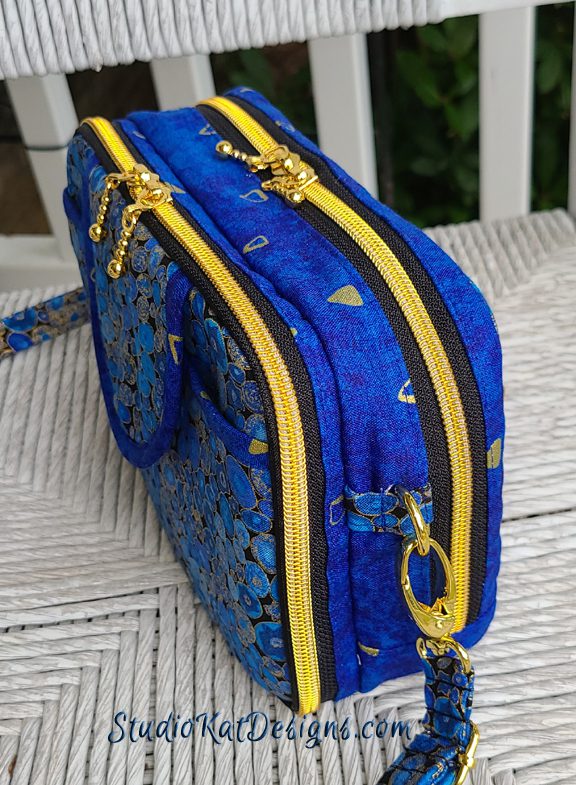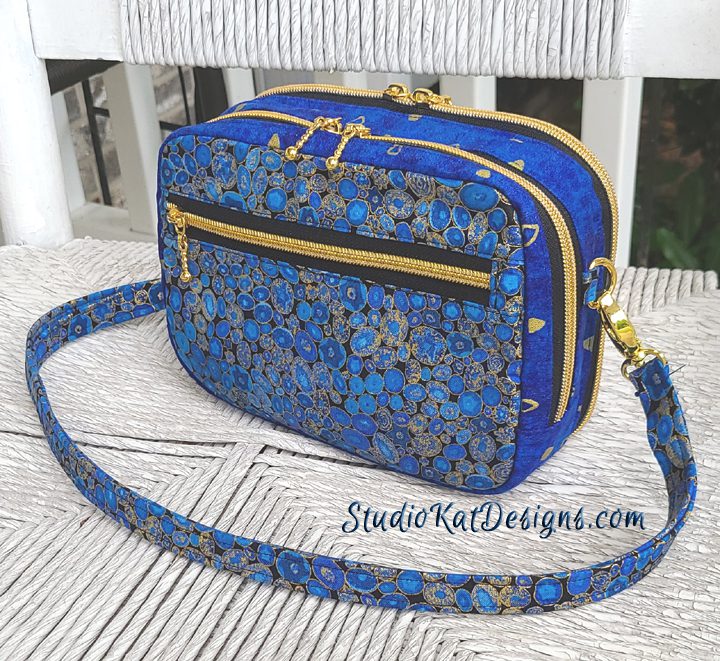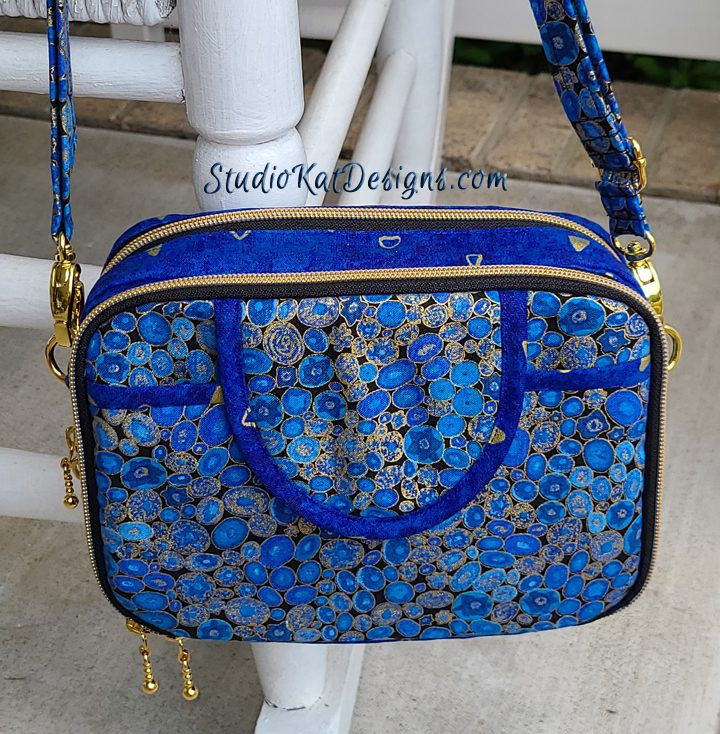 Other Important Stuff…
the size: 8.5″ wide X 6″ tall X 3.5″
the anticipated release date: right now I'm hoping to be able to publish this pattern sometime in mid to late August 2021. And finally….
We STILL need to name this design! I've made progress in that I kinda like the word Baglet for this design, BUT… I still need a fun word to go in front of the word "Baglet". So far I'm toying with these words,
the Boardwalk Baglet, the Biltmore Baglet, the Broadway Baglet, the Beltway Baglet
So in closing…
I'd love to hear your preference concerning these words, and if you have a suggestion you'd like for us to consider instead…preferably that begins with a "B"… we're all ears! Please leave all suggestions in the space provided below.
Check out the best sewing pins with me on Pinterest, join in on discussions or show off your work in our FaceBook Group, or get your daily sewing fix on our Facebook Business Page or get behind the scenes scoops on Instagram, and be the 1st to know about new patterns, discount codes and sample sales by signing up for our monthly newsletter.