I love most all animals.
Cats, dogs, cows, chickens, goats, rabbits, horses, hamsters…heck, pretty much all of them (and FYI- insects and spiders are NOT animals… in MY book). As a matter of fact, I can't really think of an animal I wouldn't enjoy watching or learning more about. So when this random person wrote to me the other day telling me how much they don't like cats, it really bothered me. I mean, how can someone dislike a beautiful creature such as a cat? For those of you who are with me — ie; you are sane and you love cats — this list will just be an awesome refresher on why you love one of the most amazing animals in the world. And for those of you, who for reasons I cannot fathom, don't get cats — this list is basically proof that they certainly deserve consideration as one of the world's most amazing animals… from their eyes to their toes and all things in between! And just so you know… I've have shortened this list to include ONLY nine reasons why felines are the cat's pajamas because in truth, I really could go on forever!
1) Cats have a built-in motor. Seriously. Touch or stroke a cat just right and that motor fires right up. This is one of the ways a cats can let you know that he really, REALLY likes you. And not only that… a cat's purr has magical healing powers! Cats create purr vibrations between 20-140 Hz, a range that is known to be medically therapeutic for MANY ailments, including bone breaks and surgical incisions among others.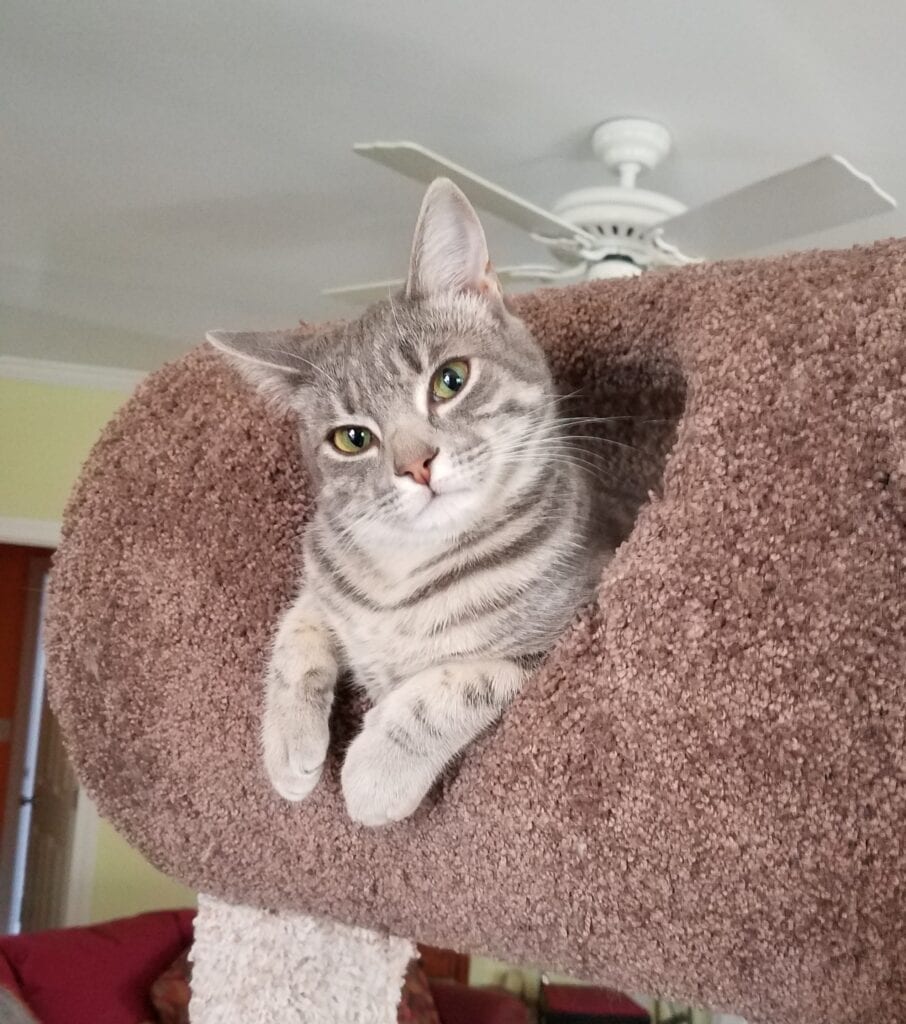 2) Cats are intelligent. Cats are unquestionably smart creatures. Their intelligence, however, is not a matter of understanding complex human ideas, rather, it's really all about getting the food, attention, play and care they so need and want. In other words, cats know how to "work the system" and do so by using their natural survival skills to achieve their desired outcome.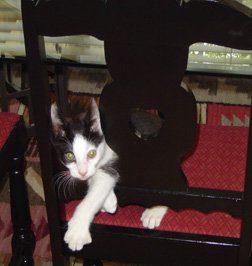 3) Cats are silly. If you're feeling down, rest assured that the cat in your life will provide you with a "pick up". Cats are natural born entertainers of the unintentional court jester variety, whether it involves chasing a light on the wall, catching a fly in mid-air or doing a startled side-jump when they hear a funny noise. Some say its just a natural reflex but I think cats enjoy lifting our spirits.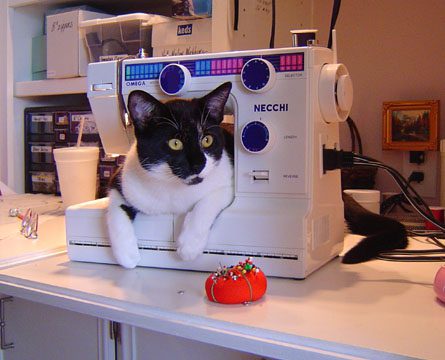 4) Cats are clean. Dogs are awesome, but they also enjoy rolling in the mud and eating pretty much ANYTHING they can chew on. Cats on the other hand are prima-donnas of self-pampering. They self-clean, and only rarely need bathing. Have you ever picked up your cat and sniffed her fur after a grooming session? They smell lovely, like fresh laundry. Hmmmm….Do you think maybe someone should launch a "cat-fresh" laundry detergent?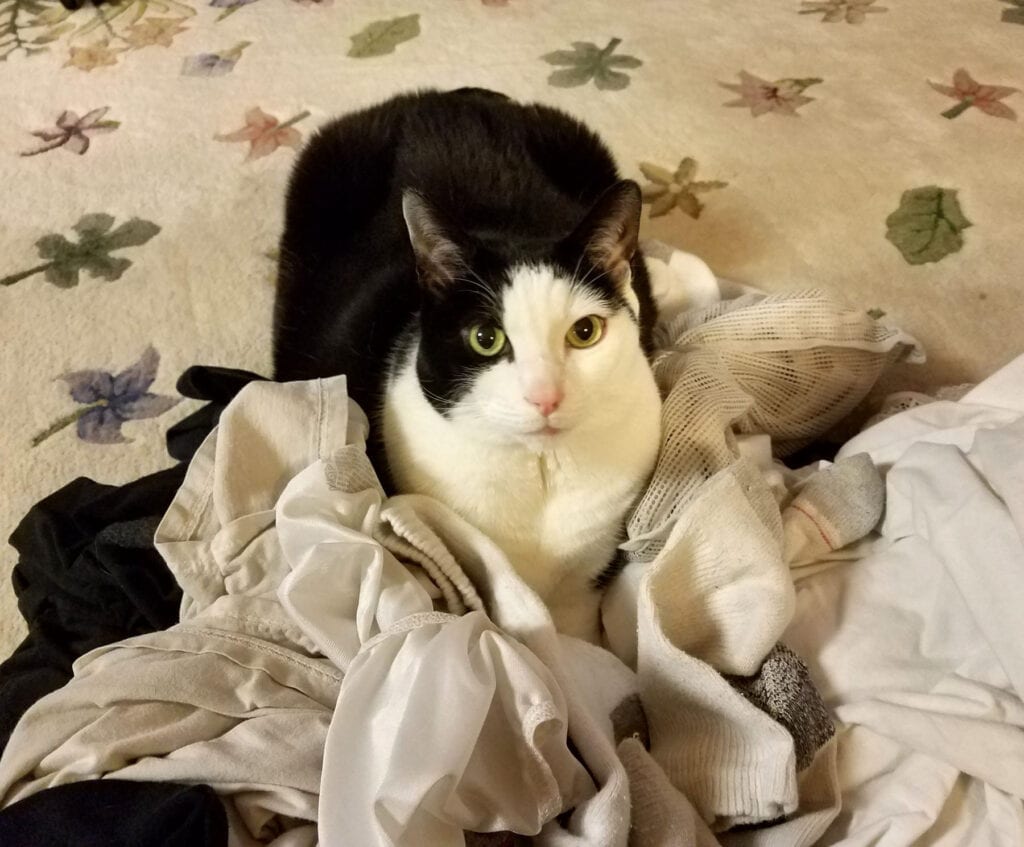 5) Cats are creative. They can turn bland, boring items into objects of desire. A cardboard box is a delightful playground, aluminum foil balls are fabulous playthings and a pile of laundry is a luxurious bed.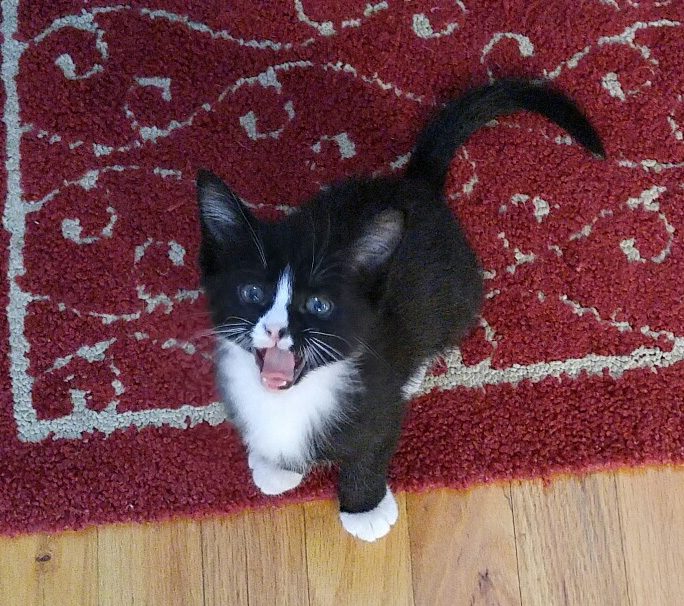 6) Cats can be concurrently annoying and endearing. Cats have a unique power to be ridiculously annoying, yet totally cute at the very same time. For example, if anyone else decided to sit on your laptop or Smartphone while you were using it, would you let them get away with it? I'm betting no.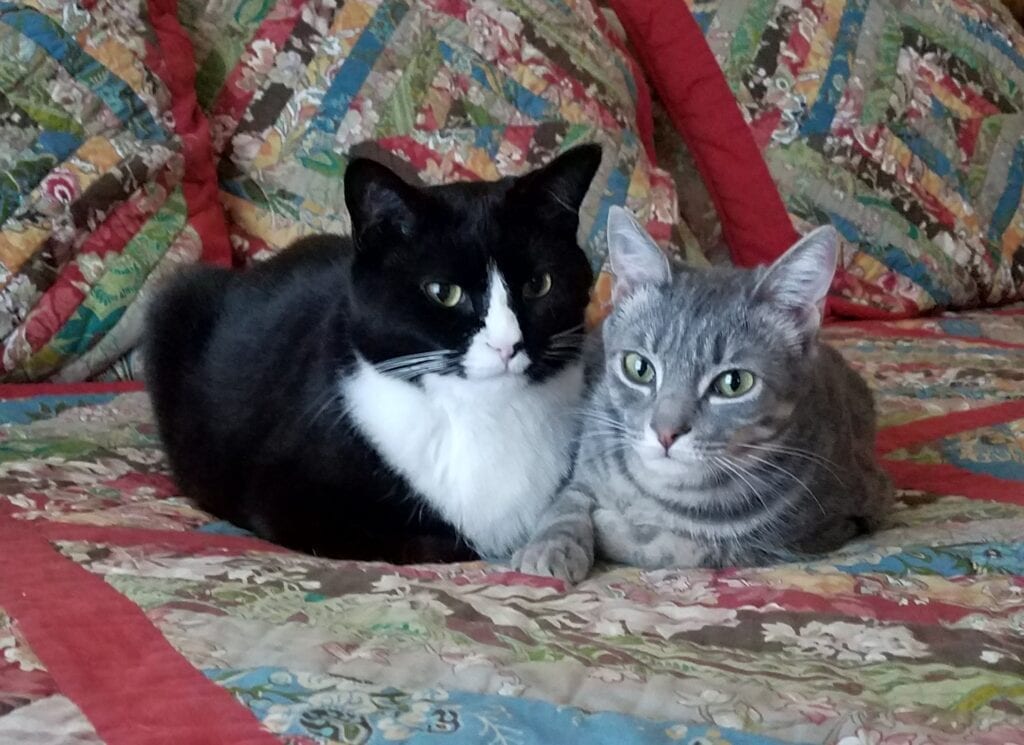 7) Cats are peaceful and quiet. Cats sleep about 16 hours a day. Even when they're awake you won't have to worry about them disturbing your neighbors, as happens with other pets.
8) Cats are space savers. Don't have much space? No problem. Cats are brilliant at living in compact spaces. They do not require walking, they can get plenty of exercise in a 12″ X 18″ box and are happy to squeeze themselves into a spot that's half their size to take a nap.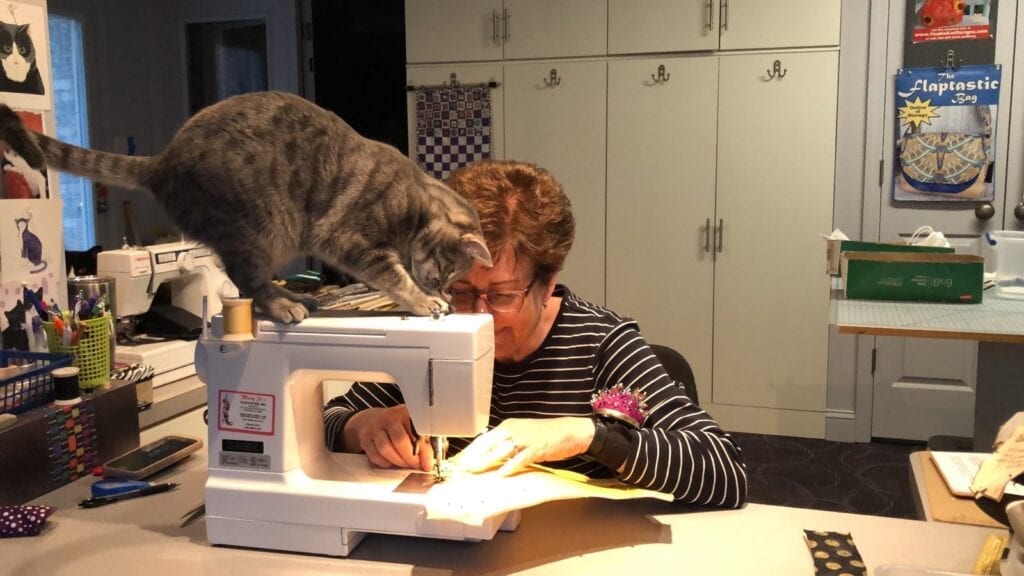 9) Cats are easy to please. They don't want diamonds or gold-plated dishes. Give your cat a comfy lap, a warm sunny spot on the floor, a piece of string, a wadded up piece of foil or some delightful scratching behind the ears, and you've got a loyal companion for the rest of your life!
And there it is….
I've given you NINE terrific reasons to love cats. Do you have one to add to make this an even 10 reasons? If so, please leave your suggestion in the comments section below.
---
Check out the best sewing pins with me on Pinterest, join our Facebook discussions, get your daily sewing fix on ourFacebook Business Page or get behind the scenes scoops on Instagram, and be the 1st to know about new patterns, discount codes and sample sales by signing up for our monthly newsletter.