So… whether its transitioning from a picture I can "see" in my mind,
or from a sketch I can "draw" on a dinner napkin,
the difference between the features I want to include,
and what's actually practical can be considerable!
And this time through is no different!
(and please note that until I finalize the silhouette and exterior of this design
there will be NO interior features added)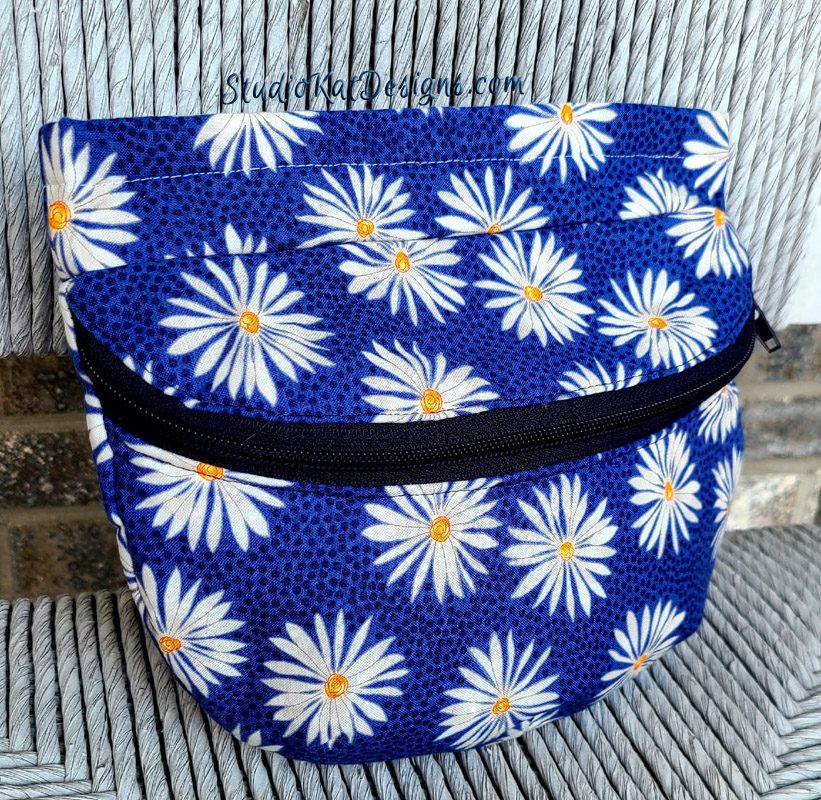 And here's a great example of this…
as I was sketching this bag, my thinking was that this elevated 2nd entry (circled in yellow above),
would be secured by a magnet and be a great spot to store a phone or a passport. (click HERE to see my sketch). But as it turns out, I don't like the look of this tall, elongated entry to this back pocket.
I'll have to do away with this feature in the next sample.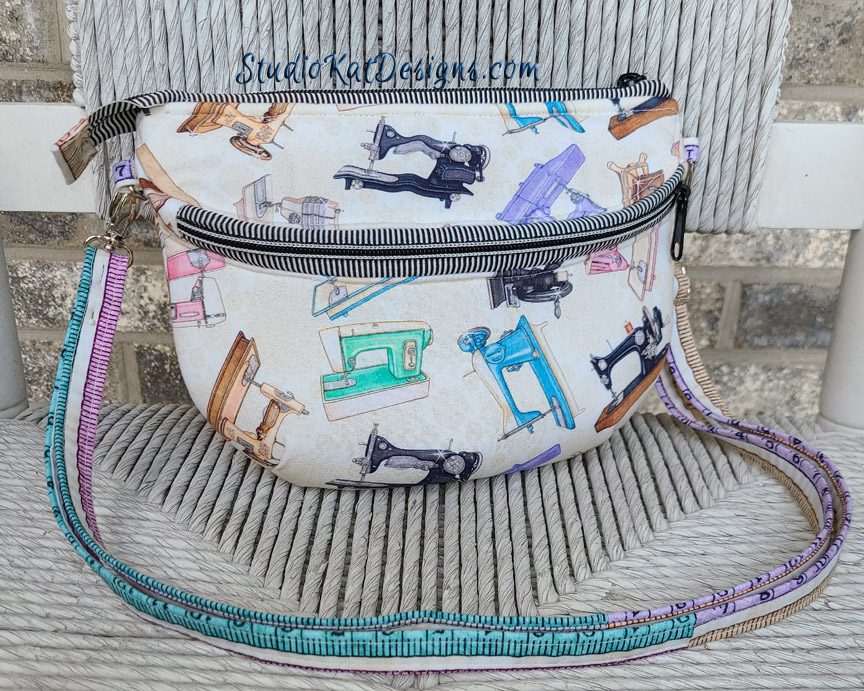 So here's my 2nd effort, and as you can see I did in fact eliminate the tall entry area to the back pocket.
There's still a back pocket here with a secure zippered entry (as you can see in the picture at above right),
but I like this silhouette much better. The whole silhouette seems more balanced now.
What's difficult to see is the D-ring attachment area located at either side of the Flap zipper.
This placement makes it possible to carry this bag as a shoulder bag, a sling bag or even as a hip bag.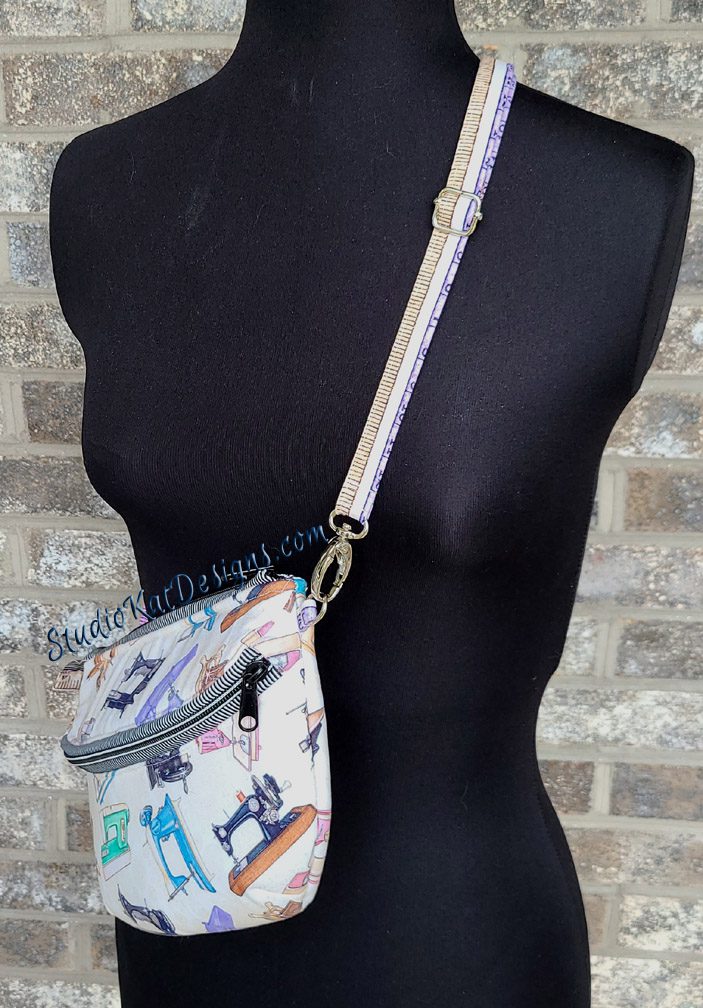 These two pictures illustrate quite clearly what I'm still not happy with about this design!
In the photo (above left) please notice that the flap is close to flat against the Bag Back plus the flap zipper looks like its pointing DOWN. (You might get a better idea of what I'm referring to in the picture above right.)
I would prefer for the pouch to be both fuller & roomier and for the flap to be almost horizontal against the Bag Back.
This will require a pretty major redesign to these pattern pieces but you know what?
I can't wait to get to get started!
And now, it's YOUR turn!
If you have comments you'd like to share or questions you'd like to ask about this design in general or this sample in specific, please feel free to leave either or both in the space provided below.
Check out the best sewing pins with me on Pinterest, join in on discussions or show off your work in our FaceBook Group, or get your daily sewing fix on our Facebook Business Page or get behind the scenes scoops on Instagram, and be the 1st to know about new patterns, discount codes and sample sales by signing up for "Bag Making is Fun", our bi-monthly newsletter.