So… in the close to 20 years that I've been designing,
I've tried a number of different ways to add an ID Holder to my bags.
1- I've tried making a little cotton sleeve to hold a driver's license, but doing so was totally unsatisfying because it was bulky, a pain-in-the-neck to sew, AND of course it was obviously NOT see-thru, and…
2- I've tried cutting a piece of vinyl and zig-zag stitching in place and while this was a better option than the cotton sleeve described above, it was vulnerable to wear and tear since it could only be stitched in place on three sides.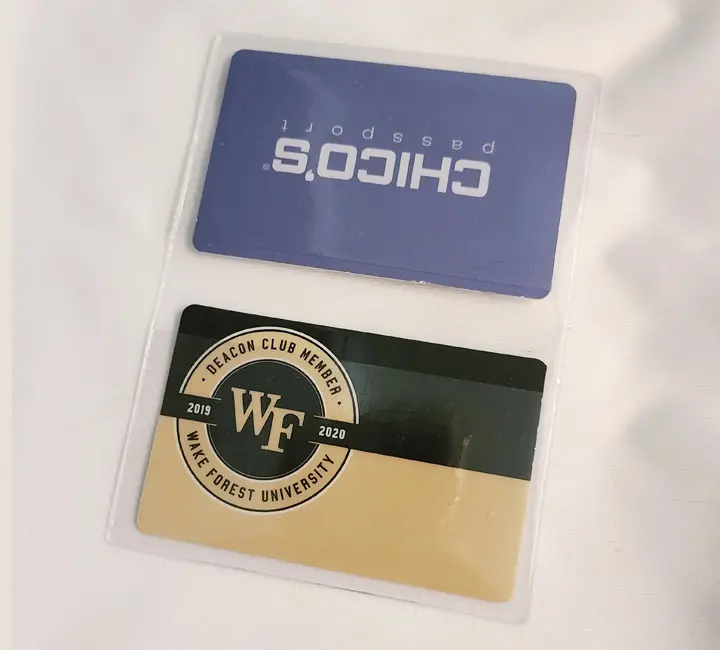 But then I found these pre-made ID Holders,
available from one of my vendors (seen at left). They're made in pairs and if you look closely, you can see that these ID Holders are actually created so that there's actually a vinyl pocket in which to insert your card.
All we need do now is cut these two apart and sew each in place around ALL FOUR OUTSIDE EDGES!
This will yield two totally stable & secure ID Holders once they're stitched in place which you can see sewn in place in our new Easy Go Wallet pattern (at right).
(You can find out more about these new ID Holders and pick up a couple for your next project by clicking HERE!)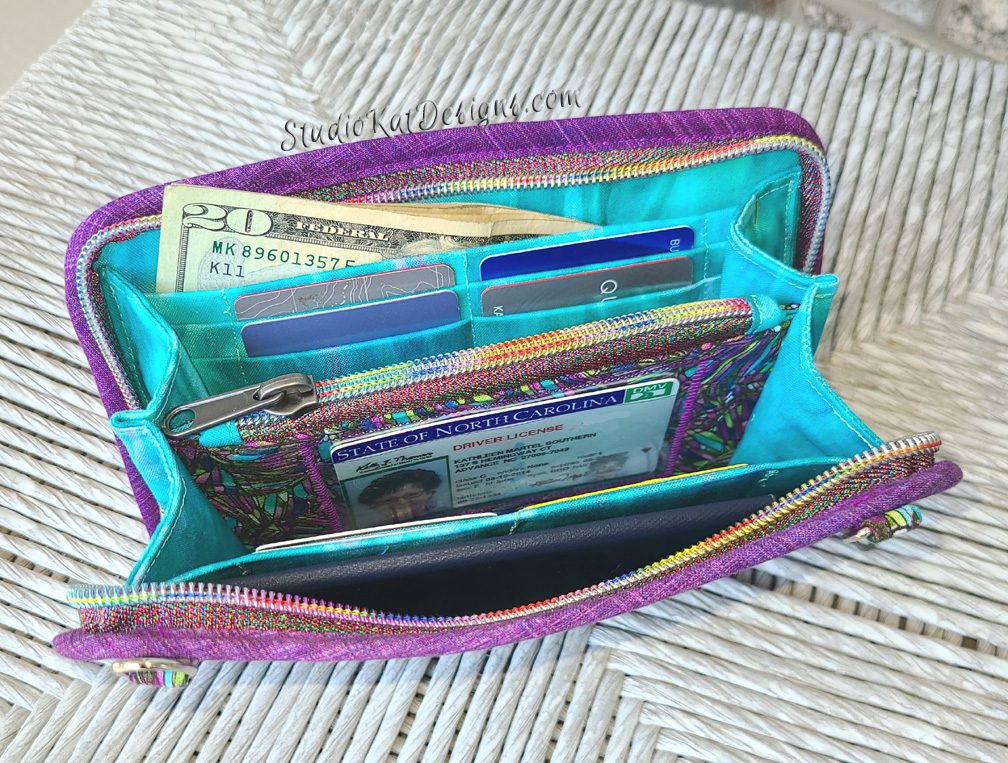 Wanna see us sew one in place?
Check out the video below…
and don't forget to follow our You Tube Channel while you're there!
And now, it's YOUR turn!
If you have comments you'd like to share or questions you'd like to ask about our new ID Holders, please feel free to leave either or both in the space provided below.
Check out the best sewing pins with me on Pinterest, join in on discussions or show off your work in our FaceBook Group, or get your daily sewing fix on our Facebook Business Page or get behind the scenes scoops on Instagram, and be the 1st to know about new patterns, discount codes and sample sales by signing up for "Bag Making is Fun", our bi-monthly newsletter.