So…
in a recent post, I told you about some of the things that worked well for us in 2019, as well as some of the things that didn't quite go as I had hoped. And now, with our 2019 assessment completed, I'm ready to talk a bit about our goals for the new year 2020. And if I could give you a synopsis of what 2020 is going to be like for me, I would sum it up with one word… and that would be, REBUILD!


1) Rebuild Our Social Media Presence–
After the many traumas and indignities of 2019, our primary challenge for 2020 will be to REBUILD our social presence! Our website is STILL incomplete. We still have a LOT of content to move from the old site to the new site and since I've learned from bitter experience that I cannot depend on GoDaddy, I'll just have to do it myself! On a high note though, I really like our new payment platform. It's way more flexible and so much more reliable than 2Checkout!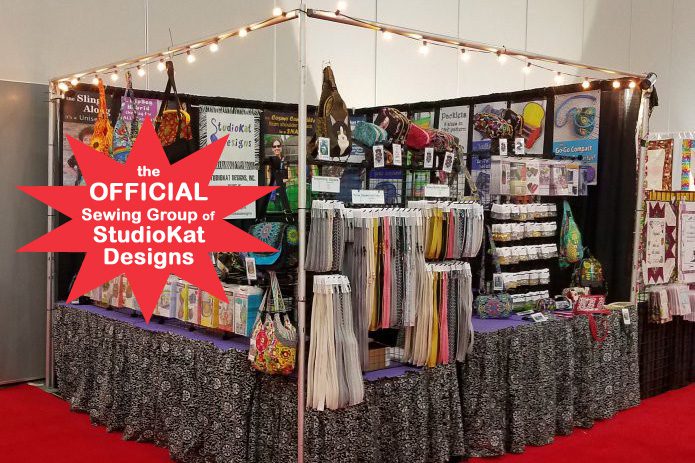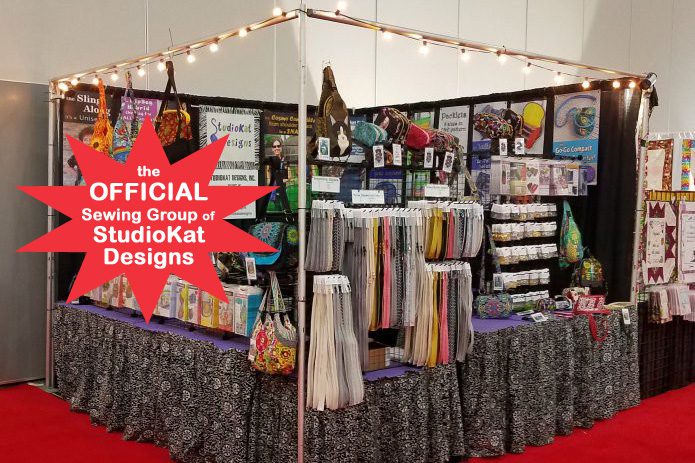 Our biggest challenge of 2020 however will be attempting to rebuild our FaceBook presence. Many of you know that we had to abandon our highly successful Business page and Private Group when were hacked by lowlifes and subsequently locked out of our accounts by FaceBook. It broke my heart but in mid-December we moved on and started over. We've got a steep mountain to climb, but that's the road before us now! 🙂
2) Recover from Knee Surgery–
So when we got home from the Quilt Market & Festival in November I finally gave in to the inevitable and submitted to the total knee replacement surgery I've needed for several years. My recovery is pretty much on schedule so far but I'm just a little concerned at this point as to how I'll hold up for the Road to California show. So… in addition to rebuilding our Social Presence, I'll need to be working on rebuilding the strength and tone in my surgical leg.
3) Our Show Schedule for 2020-
As far as our 2019 shows were concerned, I would have to say that it's been a totally AWESOME year. Every single show broke records for us. Ironically, we were in a totally new (and more advantageous) location for every single show and this very likely had something to do with our success. But also, I think some of our product decisions played into this as well, most notably the fact that we're now selling some of the fabrics we've used in our samples and the discounted pattern-specific hardware kits were also extremely popular and without a doubt, contributed to our success.
With this mind, we're excited about our 2020 Show Schedule and I hope we'll get to meet many more of you "on the road" this year.
Road 2 California– Ontario, CA- Jan 24-27, 2020
Mid-Atlantic Quilt Festival– Hampton, VA – Feb 28- Mar 3, 2019
AQS Quiltweek Paducah– Paducah, KY- April 24-27, 2019
International Fall Quilt Market– Houston, TX- Oct 26-28, 2019
International Quilt Festival– Houston, TX- Oct 31- Nov 3, 2019
4) Our other business goals for 2020 are pretty much standard from year-to-year, ie;
publish two new patterns plus add any necessary new hardware to our line, but right now I do not have plans to add any new zippertapes to our line this year, but you never know… 🙂

So there you have it!
That's what we'll be shooting for this year! But hey, if you have any comments, or suggestions for us, especially zipper suggestions or ideas about how to grow our FaceBook or Instagram following, please feel free to leave them in the space provided below.
---
Check out the best sewing pins with me on Pinterest, join our Facebook discussions, get your daily sewing fix on our Facebook Business Page or get behind the scenes scoops on Instagram, and be the 1st to know about new patterns, discount codes and sample sales by signing up for our monthly newsletter.