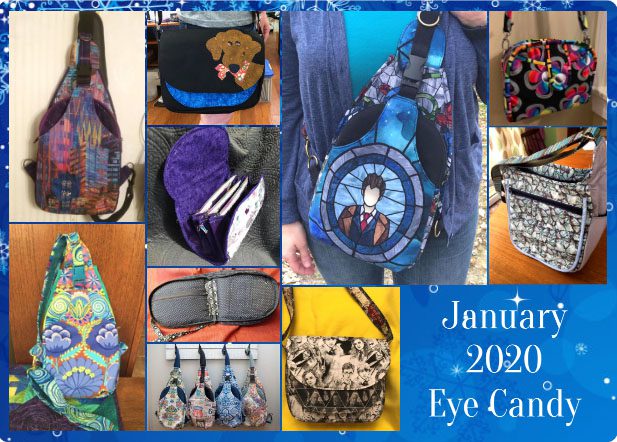 So…..
ALL of the bags pictured below were created using our patterns & either shared on our FaceBook Group page,, or mailed to us directly!
But here's the deal… even though last month's Eye Candy was wonderful, January's Eye Candy is seriously AMAZING!
So let's get started, shall we?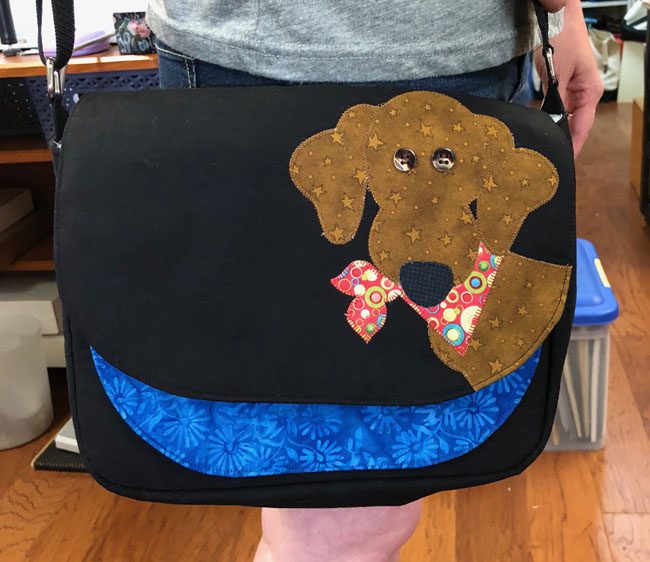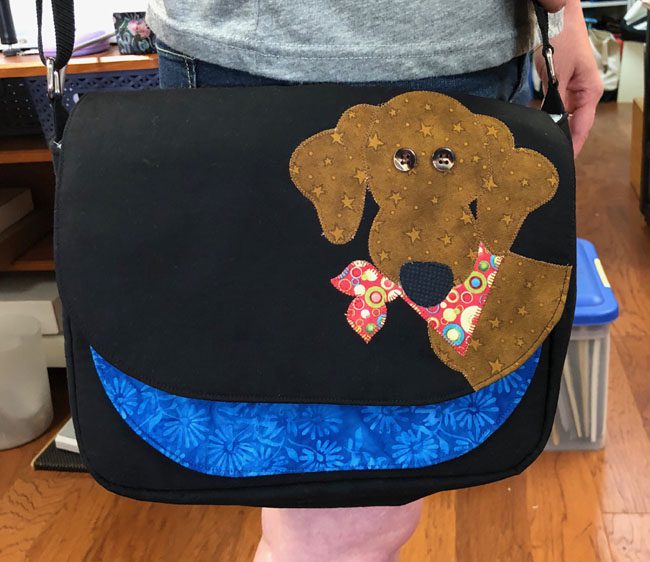 And Marilyn Karper stopped by my booth in Houston to show off her canine-inspired Flaptastic! Simple, yet SO SPECIAL!!!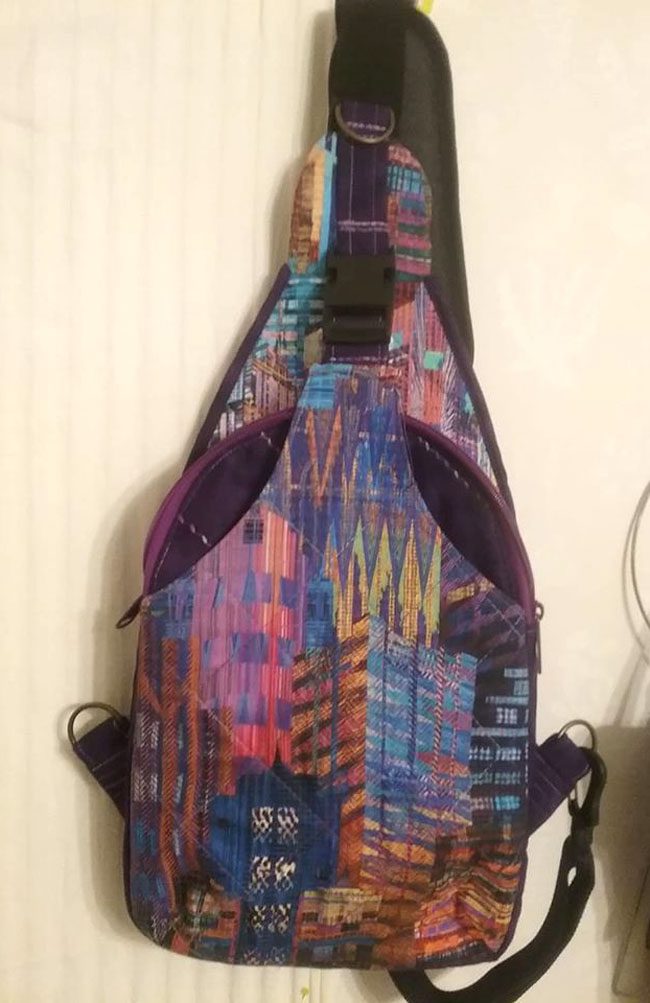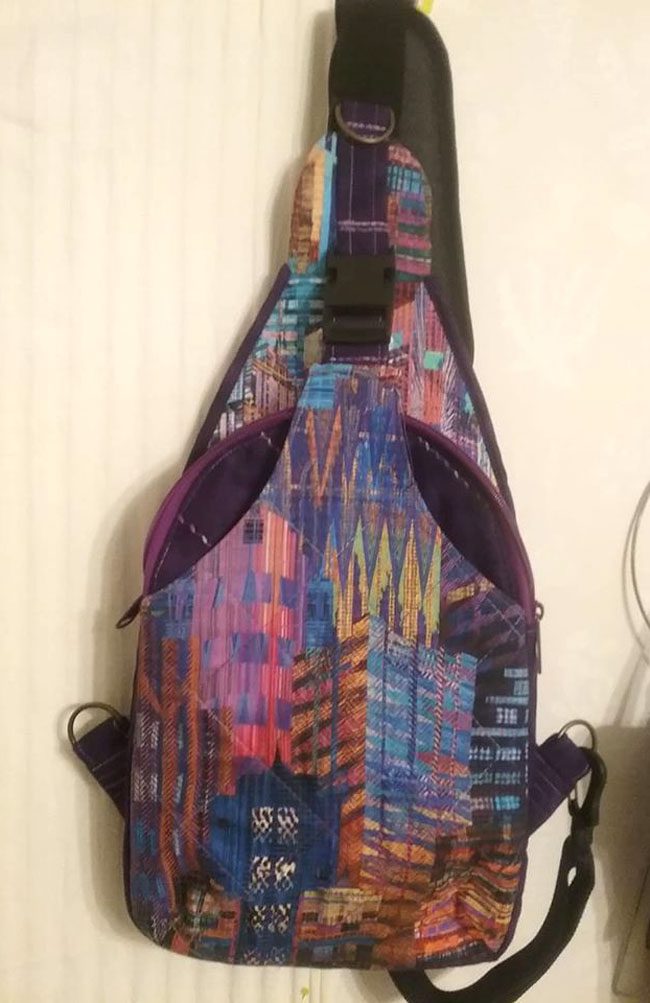 And this yummy Sling Along was created by Doris Paisson. As a long-time fan of anything purple, this bag rings all the bells for me!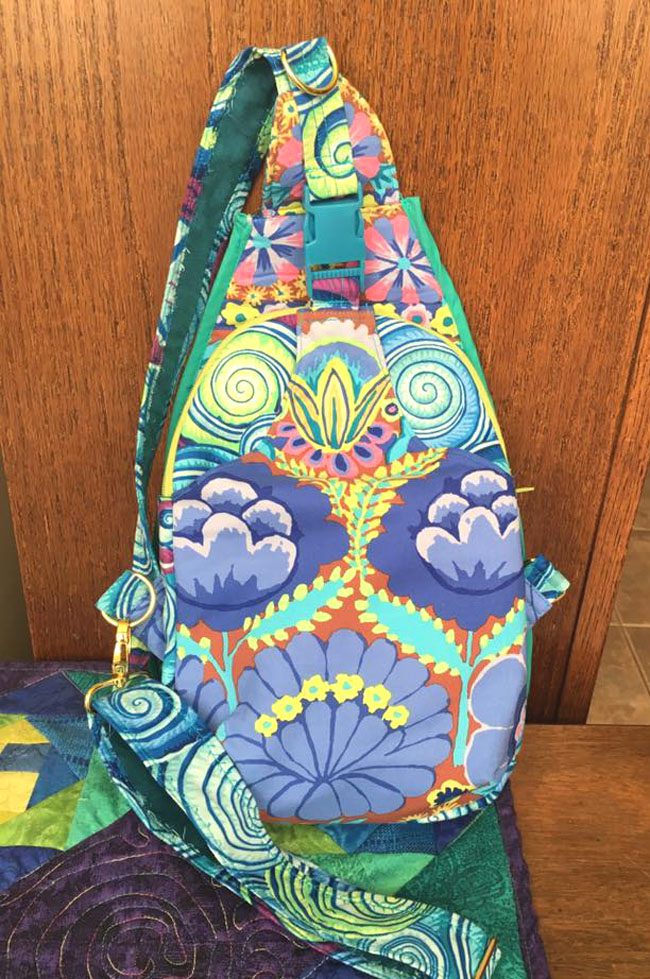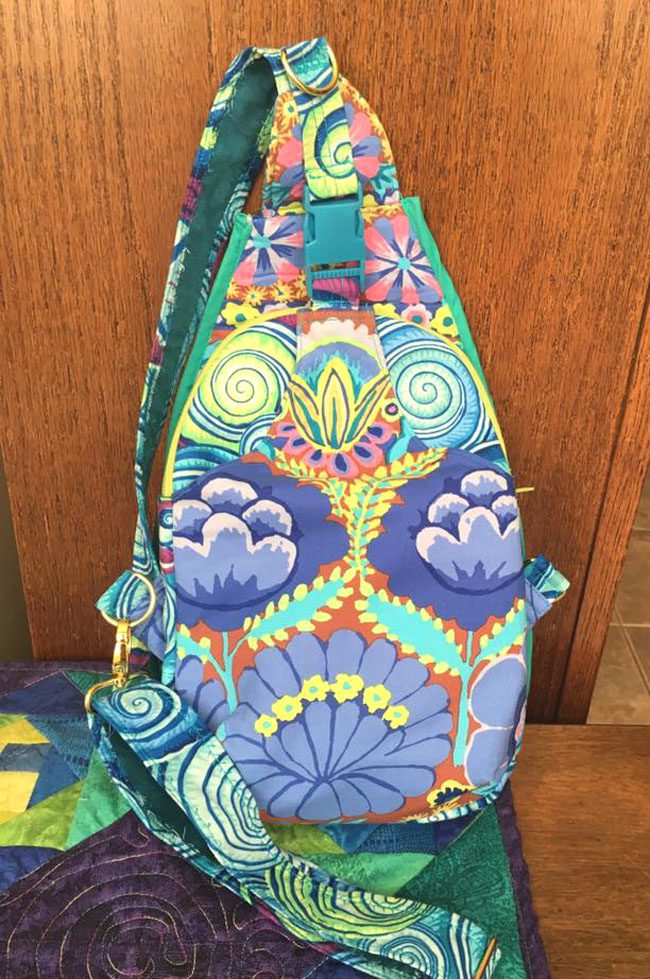 And Alma Lou Annab is back with yet another eye-popping bag, this time a Sling Along. I absolutely adore the bold fabrication Alma chose and I can imagine that she's stopping traffic everywhere she goes with this amazing bag!
So there you have it!
These are the bags I thought best qualified as "Eye Candy" for the month of December 2019. I hope you enjoyed seeing them as much as I did and if you'd like to join our new FaceBook Group page to see these types of posts and SO much more, just click HERE. And remember, we love reading your comments and answering your questions too, so please feel free to leave either or both in the space provided below.
************************************************************************
Check out the best sewing pins with me on Pinterest, join in on discussions or show off your work in our FaceBook Group, or get your daily sewing fix on our Facebook Business Page or get behind the scenes scoops on Instagram, and be the 1st to know about new patterns, discount codes and sample sales by signing up for our monthly newsletter.