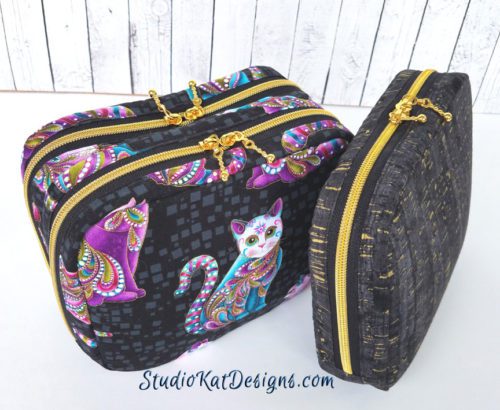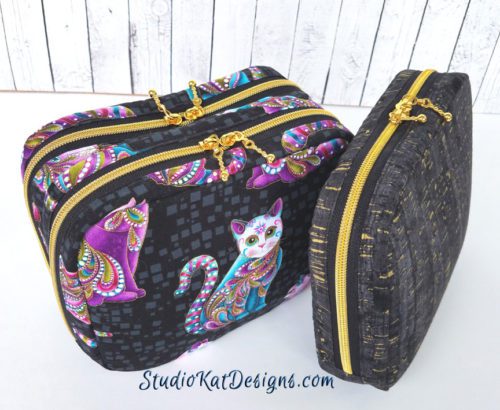 So…
I got this email today and because of its similarity to SO many others I've been receiving of late, I thought I'd share it here, especially since I find this type of email puzzling and yes… a bit frustrating.
"I've begun cutting out my first Packlets bag. I have a question. When you say foam, do you mean actual foam? Can I use fusible fleece? I've made many, many bags and that is what I use. ( I've been sewing for many, many years). If I need to use foam, I'm ok with that, just wondering."
Now to be clear, the exact wording on the back of the pattern envelope states this:
Foam Stabilizer, we recommend By Annie's Soft & Stable, and fusible fleece is not recommended for use in the Packlets pattern in any way, shape or form.
So here's what gets under my skin about queries such as these…
1) we go out of our way to include the exact products we have used and thoroughly tested during the process of creating each of our patterns.
2) the products we use and recommend are easily accessible to the overwhelming majority of our customers. Unless you live in the Outback of Australia, above the Arctic Circle of Canada or in a similarly remote or sparsely populated area, these products can be sourced locally or on the Internet.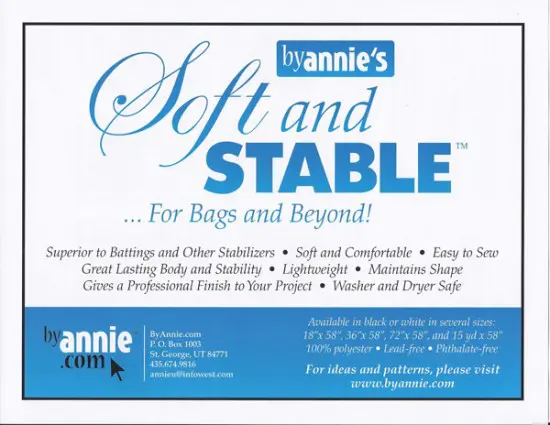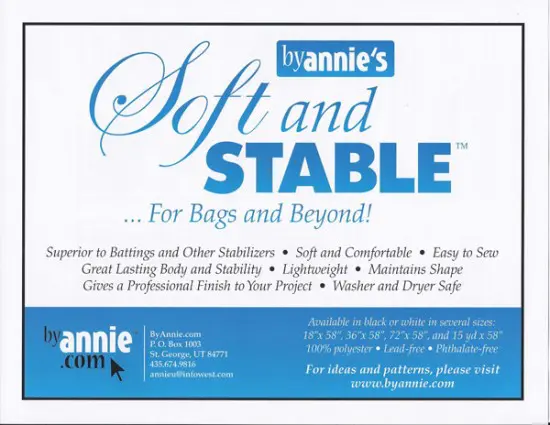 3) there are (for example) several types of foam stabilizers on the market today. Even though I prefer using By Annie's Soft & Stable, one can easily use Bosal's In-R-Form, or Pellon's Flex Foam as a substitute since all of these products are by definition, foam stabilizers. I may have my preference for one brand of foam stabilizer over another, but there's really not an appreciable difference that one can detect in the final outcome of a project.
Fusible fleece however is not similar in any way to foam stabilizer and one would think that someone with the experience this writer says she has would understand that using the correct foundation materials is CRITICAL to a successful outcome!
So…am I missing something here?
Because I'm honestly at a loss to explain why anyone would buy the rest of the materials one needs to make one of our bags (fabric, hardware, zips, etc.) and then deliberately take exception to the foundation material recommendations that are clearly outlined on the pattern back. So… with that in mind, my answer to this question was and always will be simply this…. Not if you want it to come out right!
So… how would YOU have answered this email?
And remember, we love reading your comments and answering your questions too, so please feel free to leave either or both in the space provided below.
**************************************************
Check out the best sewing pins with me on Pinterest, join in on discussions or show off your work in our FaceBook Group, or get your daily sewing fix on our Facebook Business Page or get behind the scenes scoops on Instagram, and be the 1st to know about new patterns, discount codes and sample sales by signing up for our monthly newsletter.