So…
in our last post we showed you a beautiful black sample matched with our brand new solid gold zippers. I'm so glad that so many of you liked it but I think you'll also like today's sample. I gotta tell ya, we're getting very close to being ready to publish this pattern. We really only have one more sample after this one to show you before we need to choose our "cover model"!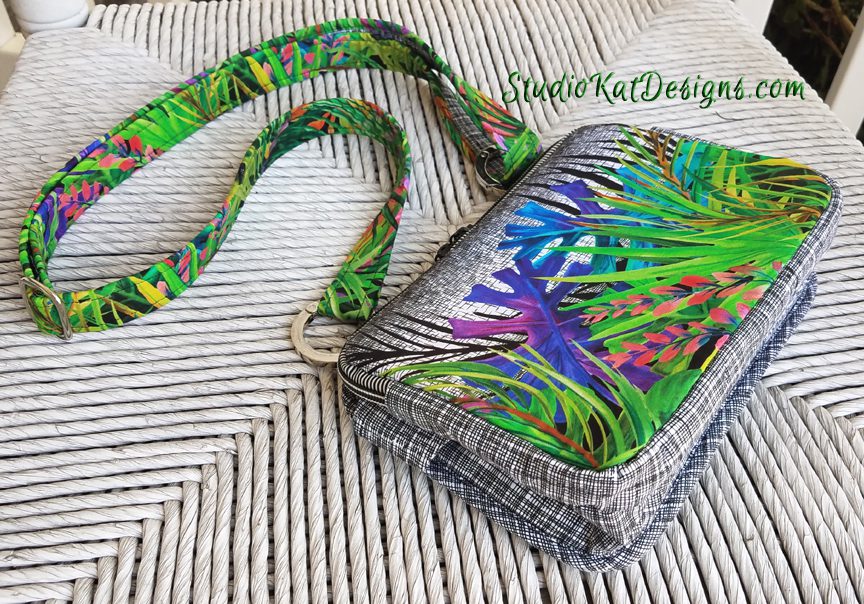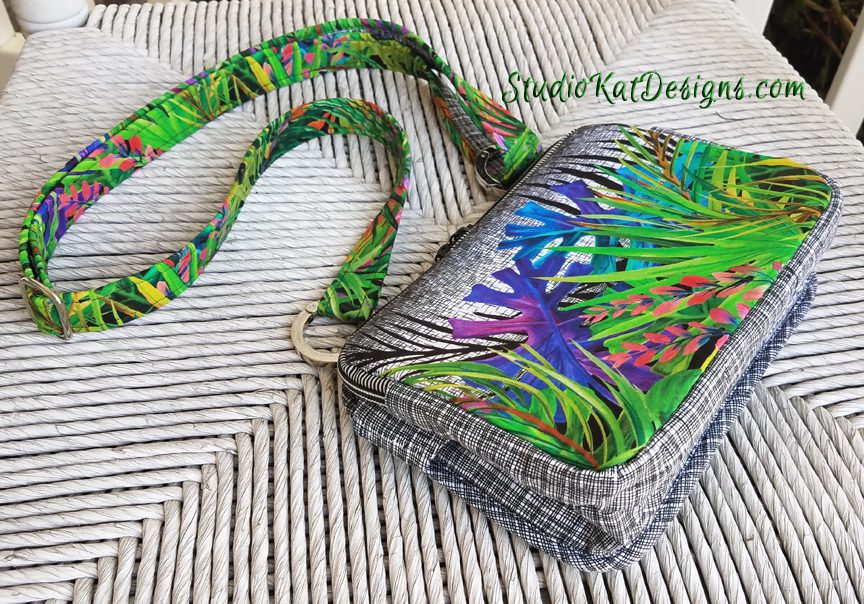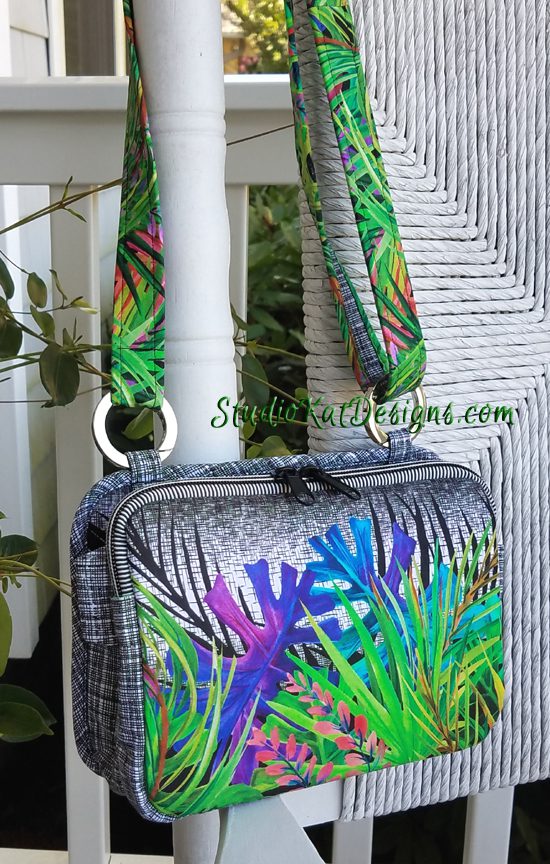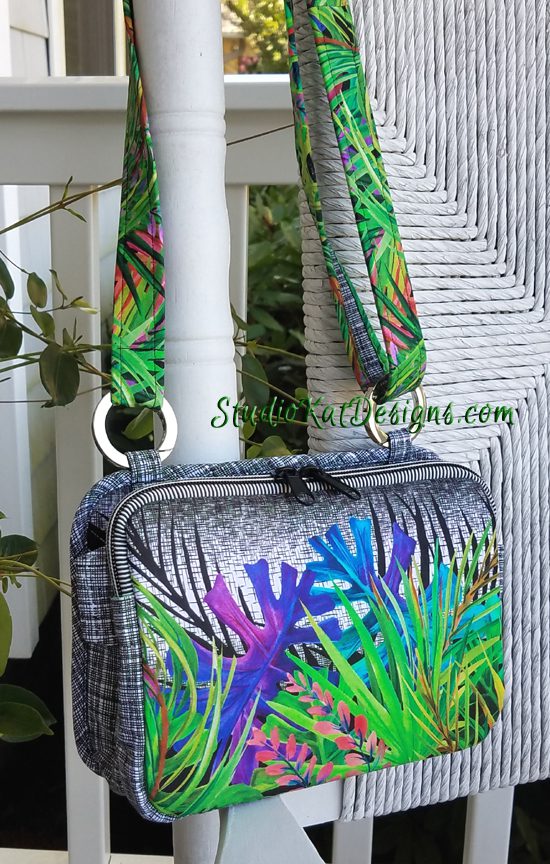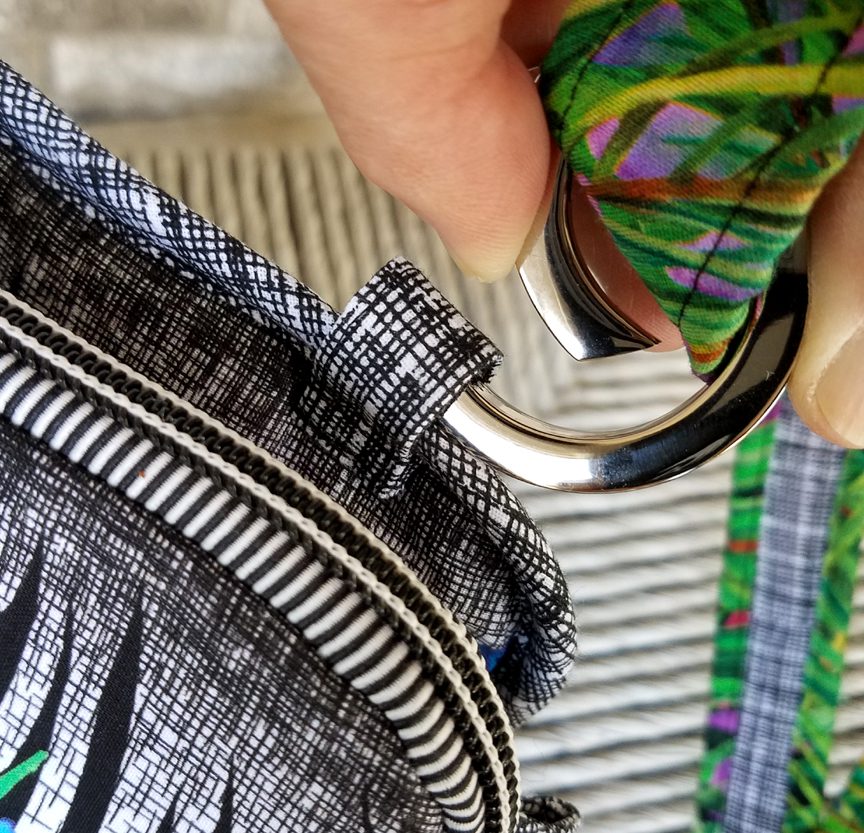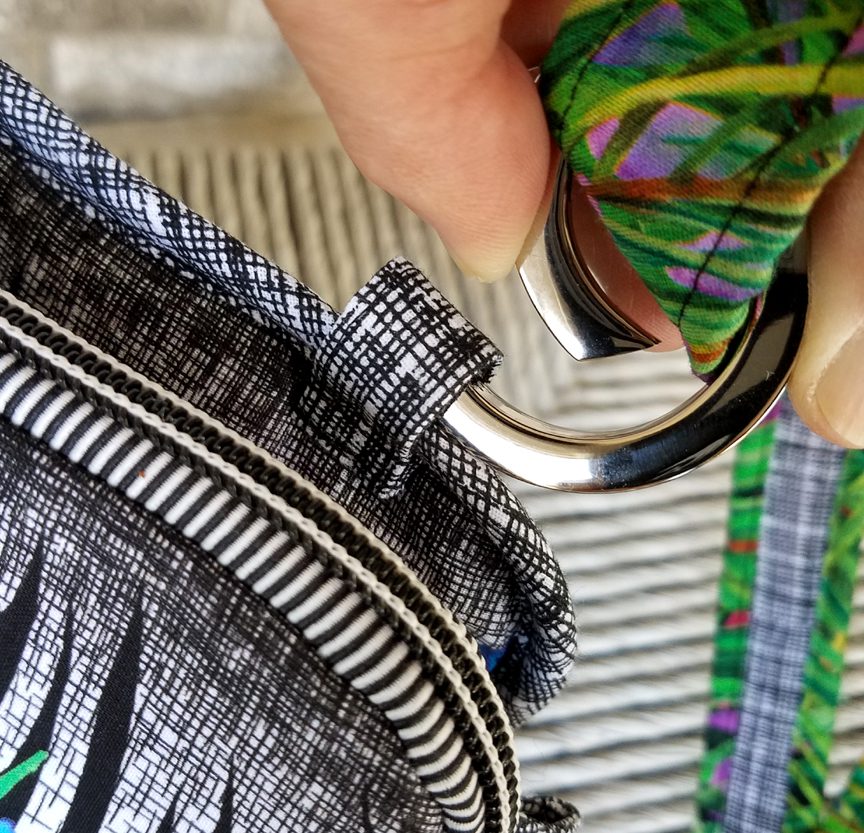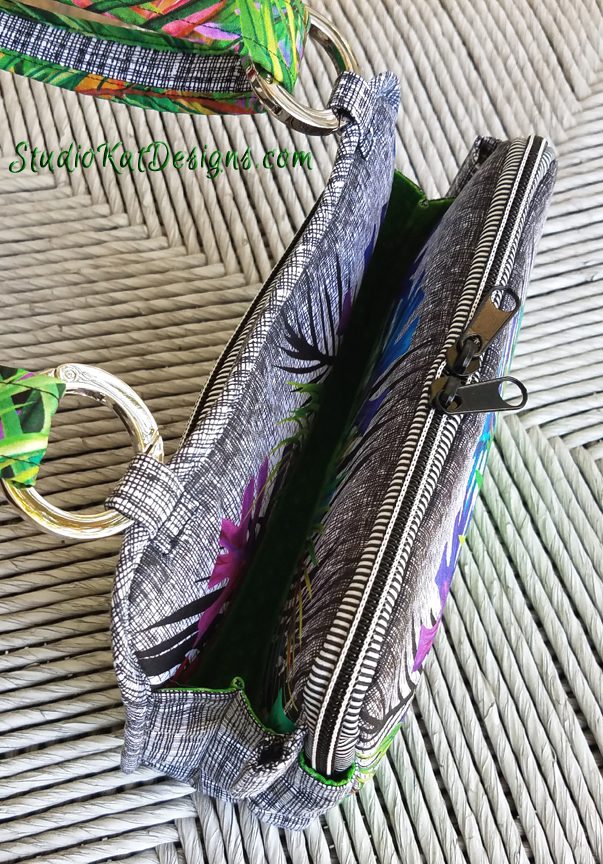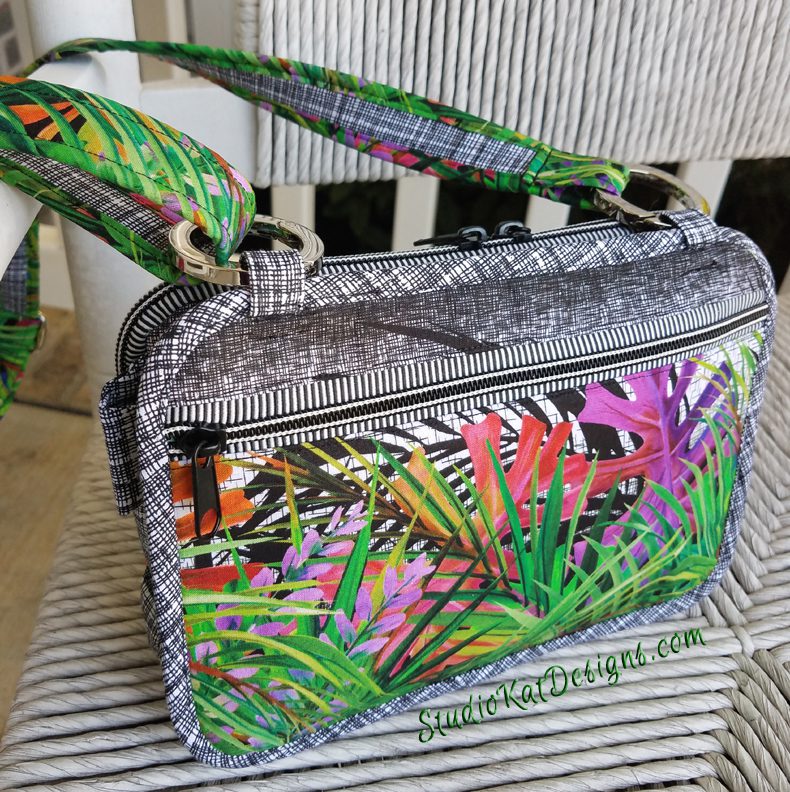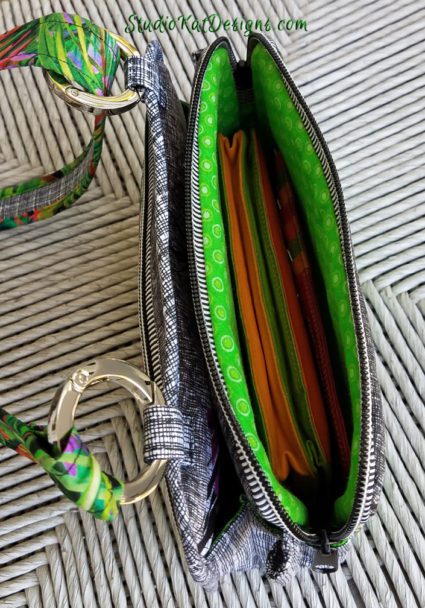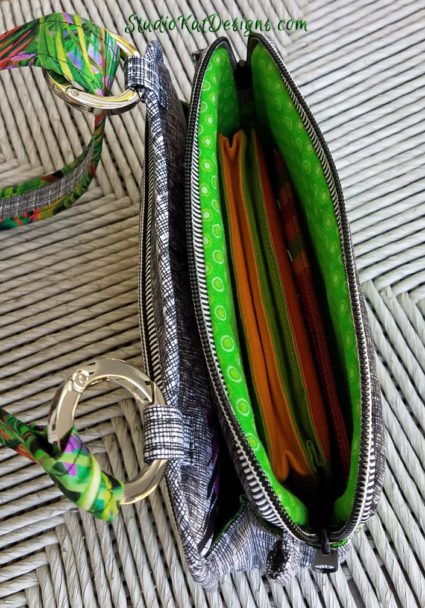 The dimensions of the bag are:
9″ wide X 6″ tall X 2.75″
I know that's apt to disappoint a few of you who have been requesting that it be large enough to accommodate an iPad. But here's the deal… it's been a while since we've designed a medium sized everyday bag and we intentionally went about our tasks this time with that focus in mind.
But… we'll try to keep that in mind for the next edition of Purse pattern Chronicles!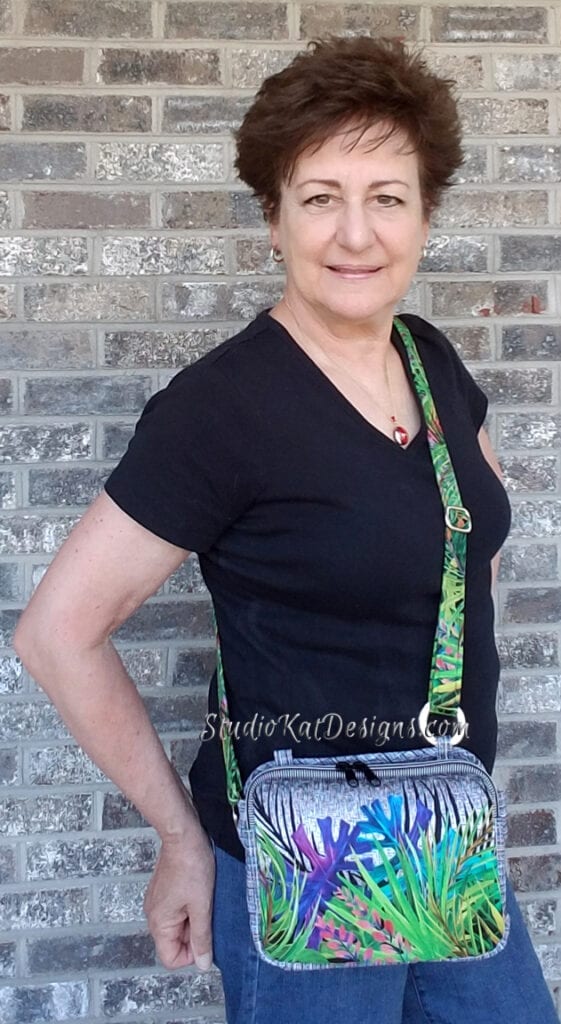 And by now you know that all it takes is a simple switcheroo of the Gate Rings to convert this bag from a cross-body to a hip bag, but the one thing you've been asking is when, oh when will we be releasing this beauty? And all I can say at this point to that is…
I just don't know yet!
And believe me, NO ONE is more disappointed in that answer than I am!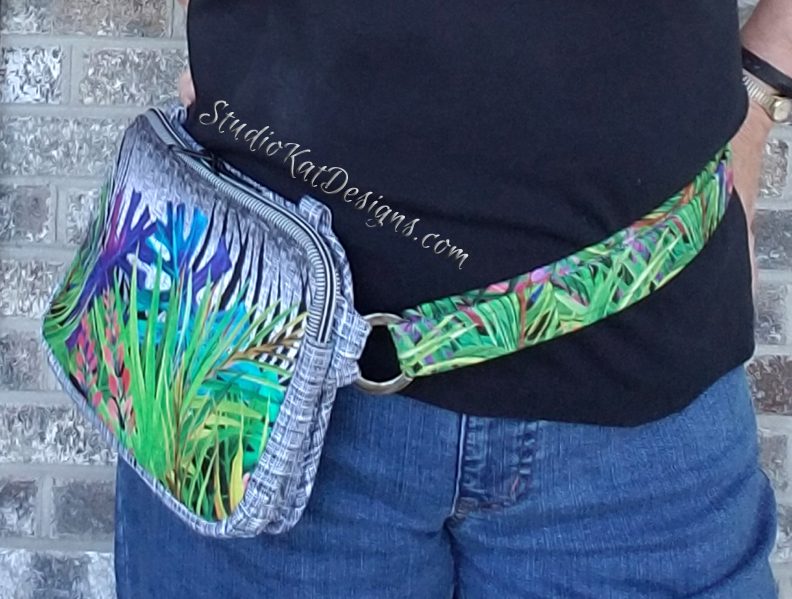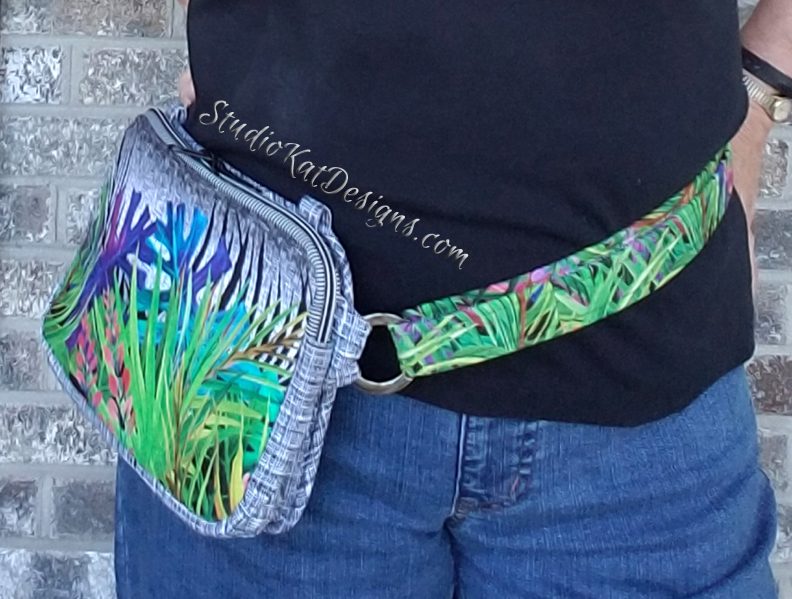 The truth is, this has been an incredibly frustrating and trying summer for us! On June 6th our payment platform was unexpectedly "upgraded" and I use that term loosely because the improved platform we were promised turned out to be anything BUT an improvement. In a word, it's been horrid! I'll give you more details in a separate post coming up soon, and rest assured we've been feverishly working on an entirely new website with a new style payment platform which we'll unveil as soon as we possibly can, but until its ready we simply cannot release this pattern.
We're close… we're oh-so-close, and I'm optimistic for a mid-to-late September release. If we're lucky, maybe it'll be sooner! In the meantime, here's some info about this wonderful fabric. It was created by Jason Yenter for "In the Beginning fabrics" and it's part of his "Safari" collection. I have SOME, but not a lot available on the website HERE. I have more ordered but from what I hear from the manufacturer, it may not ship until early December, so don't delay. And as for the contrasting fabric I used… which is a near-perfect match to the Safari fabric, it just so happened to be in my stash. I've had it for a long time and I can't even remember for sure where I got it. It might even have been… perish the thought… JoAnns! (hahaha) Anyway, it's a match made in Heaven, right?
And now…. it's YOUR turn!
Got any comments or questions for me? I still have one last sample to show you and then its time to get serious about the pattern cover so we can release this baby… when and if that new website is ever ready to publish! (keep your fingers crossed for us?
And remember, we love reading your comments and answering your questions too, so please feel free to leave either or both in the space provided below.
************************************************************************
Check out the best sewing pins with me on Pinterest, join in on discussions or show off your work in our FaceBook Group, or get your daily sewing fix on our Facebook Business Page or get behind the scenes scoops on Instagram, and be the 1st to know about new patterns, discount codes and sample sales by signing up for our monthly newsletter.