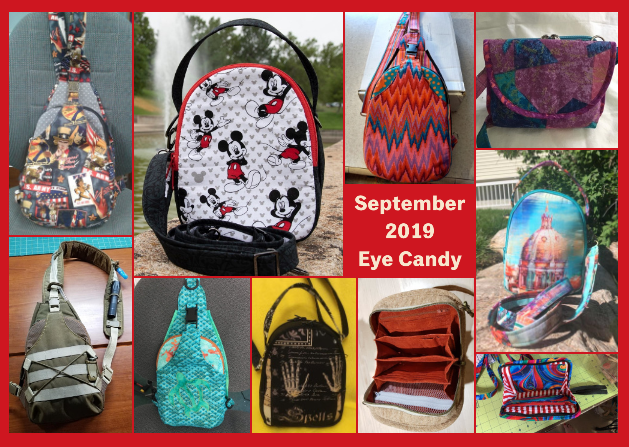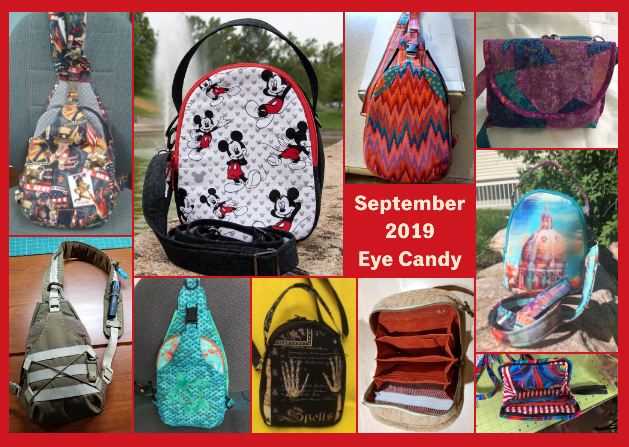 So…
ALL of the bags pictured below were created using our patterns & either shared on our FaceBook Group page, or mailed to us directly!
But here's the deal… even though the bags we showed you here last month were very diverse and awesome, THIS month's Eye Candy is seriously AMAZING!
So let's get started, shall we?
Here's my favorite "Eye Candy" for September 2019!
Lydia Stang (above) made this, her 2nd Sling Along as a special gift for a friend and added a detail which her friend LOVED…a subtle turtle applique.
And this amazing Bangle Buddie (above) was created by Heidi Munk and she says that she is WAY in love with how it turned out! I can see why!
And everyone's hero, Don Distler is back and has blown everyone away with his modified version of our Sling Along (above). Don got a wild hair and decided to add an insulated hydration system to this version. His work never ceases to amaze, does it?!
And isn't this Sling Along the cutest (above)? It would've been fun to carry on the 4th of July for sure! Diana Duggin created it and the fabric was gifted to her.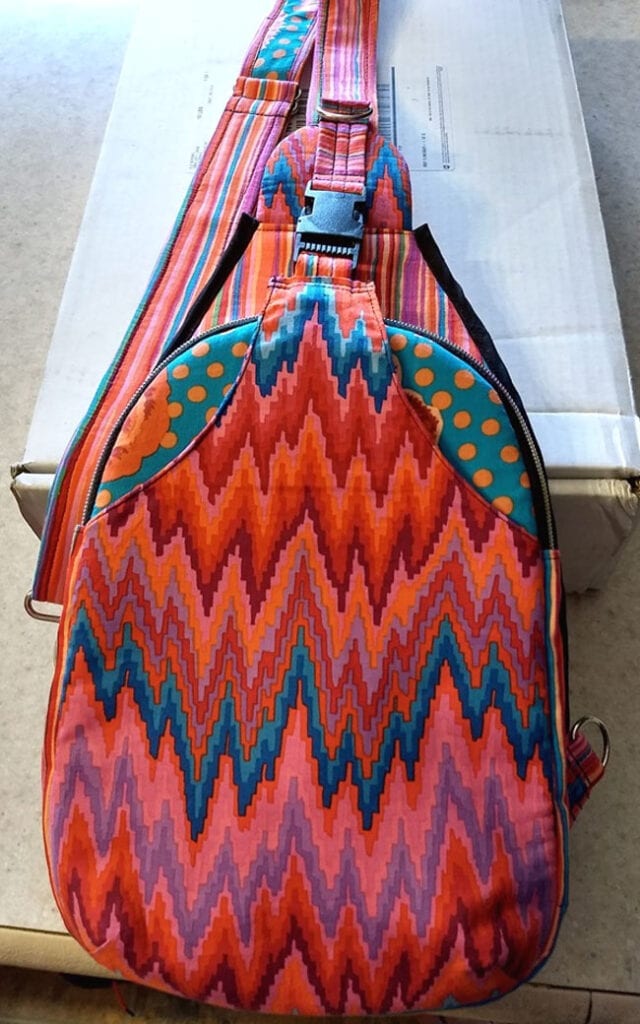 Dawn Eratt says that this Bangle Buddie (above) was a bit of a challenge on her old machine but she LOVES how it turned out and now she can add it to her SKD collection!
And I am totally in awe of this amazing Everyday Attache which Raewyn Simpson created using cork w/foil flecks! If you'll notice, she even used cork as the bias tape binding around the edges and it looks like perfection!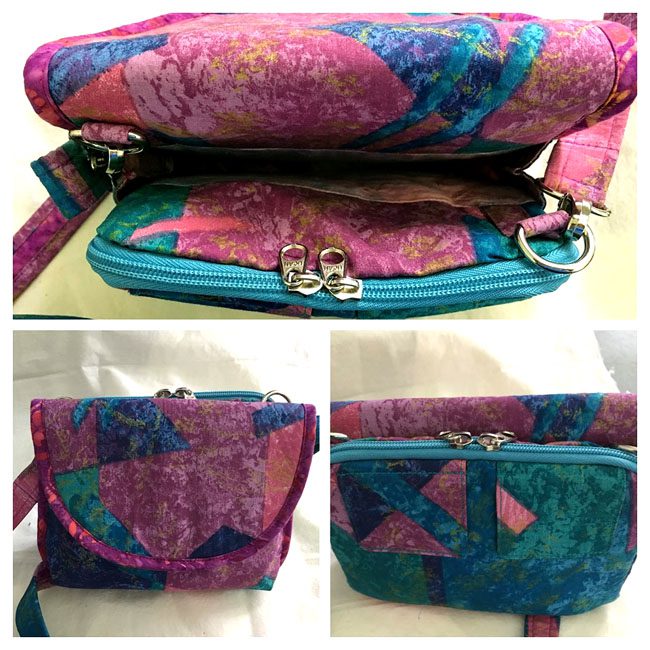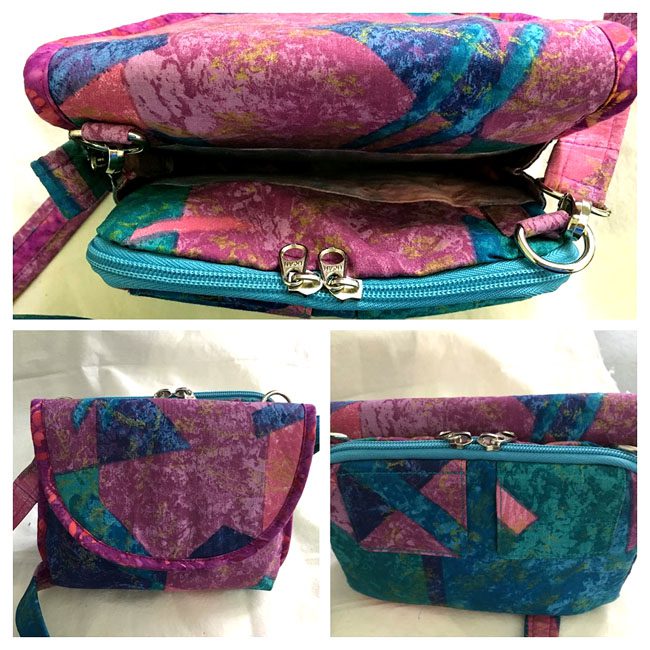 Jenny Brooks actually started this HipBag Hybrid (above) a couple of years ago and just no finished it and here's the deal, she loves it so much that she just might make a bag to go with it now!
And finally, here's Heidi Munk take on our Bangle Buddie pattern (above). She says she LOVES this design and folks stop her all the time to ask her about her bag. This particular one is a gift for her sister-in-law!
So there you have it!
These are the bags I thought best qualified as "Eye Candy" for the month of September 2019. I hope you enjoyed seeing them as much as I did and if you'd like to join our new FaceBook group page to see these types of posts and SO much more, just click HERE. And remember, we love reading your comments and answering your questions too, so please feel free to leave either or both in the space provided below.
************************************************************************
Check out the best sewing pins with me on Pinterest, join in on discussions or show off your work in our FaceBook Group, or get your daily sewing fix on our Facebook Business Page or get behind the scenes scoops on Instagram, and be the 1st to know about new patterns, discount codes and sample sales by signing up for our monthly newsletter.