So…
in our last post I showed you yet another of the bag samples that have the potential to wind up on the cover of this new pattern but I still had just a few minor tweaks to make on the design.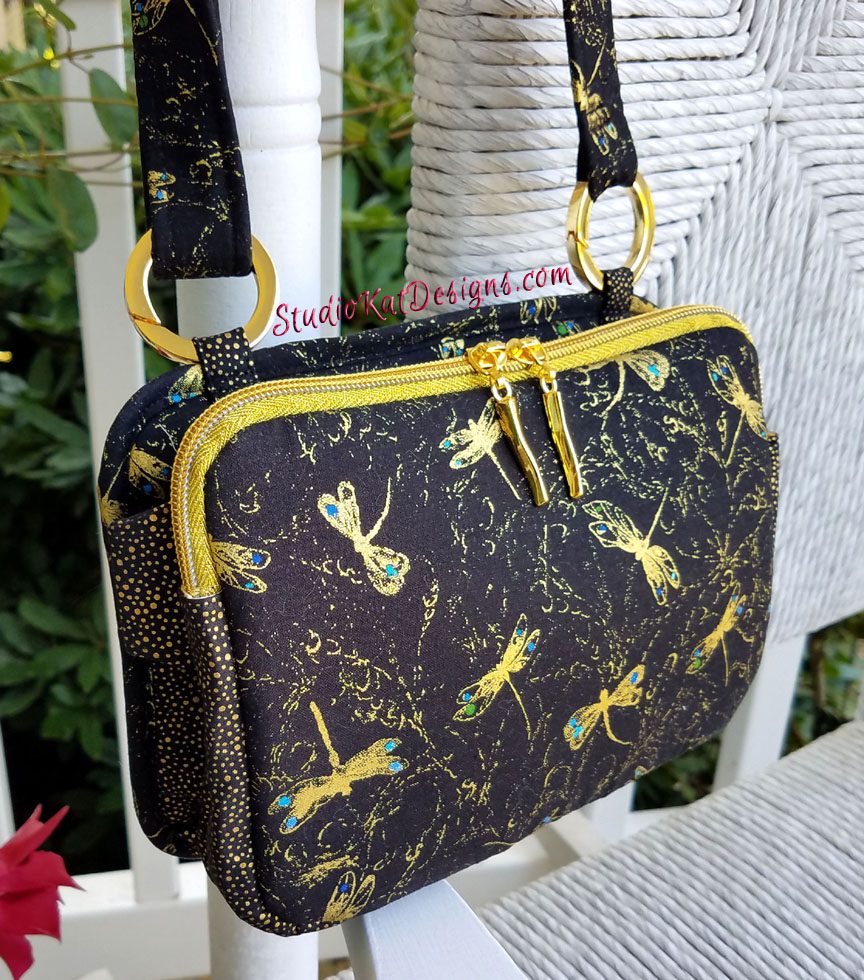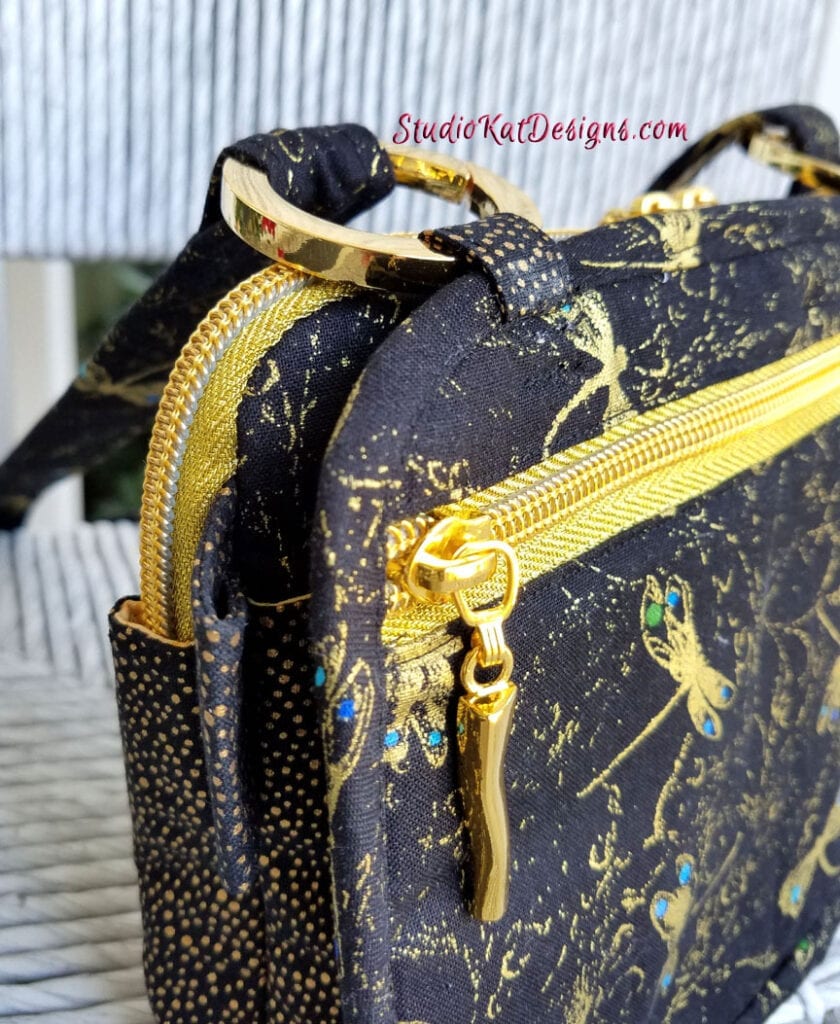 The other adjustment I made to the design of this bag is probably most noticeable in these two pictures. That would be the location of the Side Links which I moved them up along the side edge of the bag about 3/4″. This balances the weight of the bag a good deal better and I think it also presents better while being worn as a hip bag.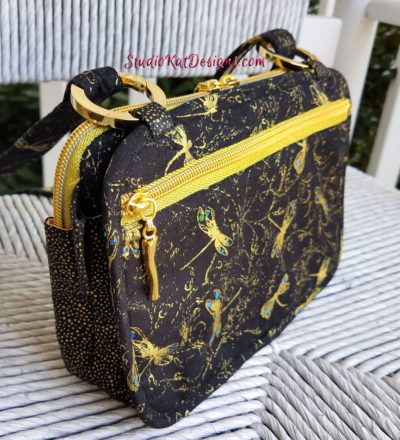 And now…. it's YOUR turn!
We've made quite a few samples now so I'd love to hear what your thoughts are about this design. You can leave them in the space provided below along with any other comments you'd like to share about this particular sample.
***********************************************************************
Join us in our FaceBook Group! It's just for StudioKat Designs customers and its the perfect place for you to post pictures, comments or questions about our patterns! How cool is that, right? And don't forget to check out the best sewing pins with me on Pinterest, get your daily sewing fix and behind the scenes scoops on Instagram, and be the 1st to know about new patterns, discount codes and sample sales by signing up for "Kat Bytes", our monthly newsletter.