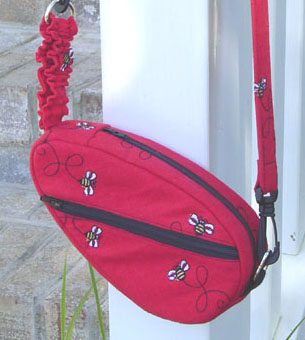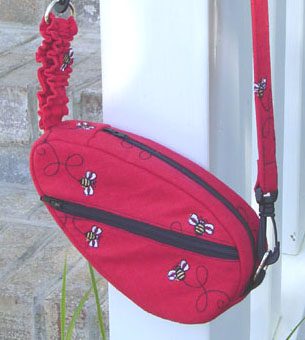 So…
do you ever wonder what criteria we use to decide if and when a pattern is retired? At times it probably seems like a random choice because even though we've retired fourteen of our patterns, we certainly haven't retired them in the order in which they were published. As a matter of fact the Polso Pouch, is our latest and 14th retiree, even though it was actually one of our very first published patterns (in 2004).
So if age isn't the factor we use for determining when to retire a pattern, then what is???
There's actually FIVE possible reasons that we would retire a bag pattern.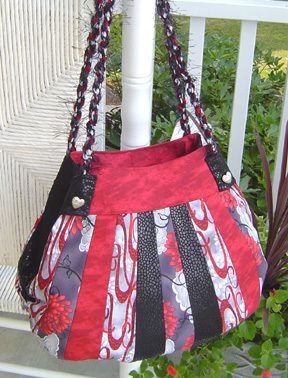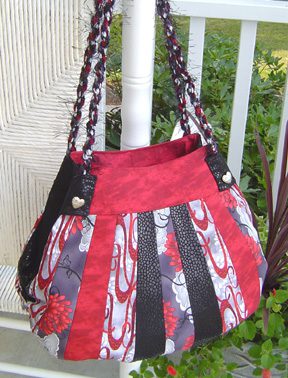 Piece together a beautiful exterior with scraps from your stash!
1- Slow Sales– Just as in fashion, handbag styles go in and out of style. You might remember that in the early 2010's it was common for women to carry LARGE handbags, but that's no so anymore. Today's woman is more of a minimalist and seems interested in carrying a bag with a smaller silhouette and a more organized interior. Additionally, think of how much the size and shape of cell phones has changes in the last 7-8 years. The pockets and pouches that were designed to store phones in bags years ago, are just not adequate at ALL today! So with this in mind, once the sales on a pattern drops off and it becomes obvious that it's just not generating interest any longer, then that's our cue to send it off into retirement (with honors of course). ☺
2- Huge Decrease in Profitability– Let's face it, it all comes down to profit margin and here's the deal… the price we pay per pattern gets much higher for short print runs. (Translation… profit margin is highest when a pattern is brand new and we're printing them by the thousands.) Short print runs are just NOT a recipe for success in our business. On the average, we need to get at least 100 patterns printed in order to merely break even (with NO profit at all), so obviously there comes a time in the life of every pattern where its just not profitable to keep printing/selling it.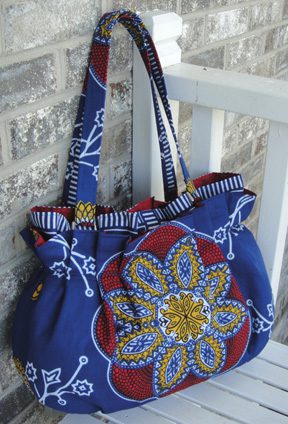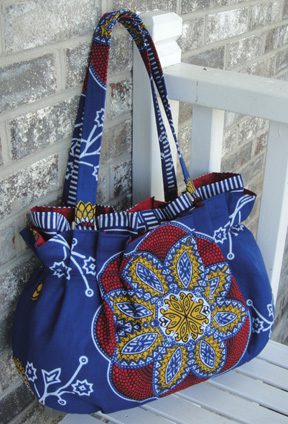 3- Support– It's hard to believe, but we have self-published 39 bag patterns since 2004, which means that a few of our patterns are FOURTEEN years old now (the recently retired Bellagio Bag has the record for the longest life having been published in early 2004 and retired this past September). And here's the deal… even though we get very few calls from customers who need clarification on our instructions, it's obviously easier for us to provide support for patterns that are newer and fresher in our minds.
4- Improved Instructions– I like to think that we are producing a better quality product today than we were when were a rank amateur back in 2004. The process of producing a modern day pattern encompasses a LOT of skill sets and we've worked very hard to improve in as many of these areas as possible. The result is reflected in better writing, more concise illustrations and supplemental color pdf tutorials which are available for free on our website. Additionally, the recent advances in computer software have enhanced the quality of today's patterns, so it stands to reason that some of the older patterns just "need" to be retired because they're just outdated.
5- Improved Materials– the products used to make bags have also improved dramatically over what was available a decade ago. The introduction of wider zippers w/longer easier-to-use zipperpulls, as well as invisible sew-in magnetic snaps and much improved foundation materials (most notably, foam stabilizers like Soft & Stable) have resulted in sturdier, more professional looking bags! And while its true that we could re-write some of our older patterns in order to take advantage of these new products, it's our preference to retire them in favor of moving forward with more modern designs!
*********************************************************************************************
And now…. it's YOUR turn!
Once we retire a pattern we typically sell it at a much reduced price until such time as we are completely out of stock. You can see all of our current "retirees" and take advantage of these reduced prices by clicking HERE. And if you have any other questions or comments about retired patterns I would invite you to post them in the space provided below.
**********************************************************************************
Check out the best sewing pins with me on Pinterest, join in on discussions or show off your work in our FaceBook Group, or get your daily sewing fix on our Facebook Business Page or get behind the scenes scoops on Instagram, and be the 1st to know about new patterns, discount codes and sample sales by signing up for our monthly newsletter.