(This post is part of a new series we've started in an attempt to publicly answer some of the mostly commonly asked questions we receive.)
This new question & answer series has already proven to be quite popular, and you know what? It's kinda fun from our end too, so let's continue the fun with another question that we receive on a regular basis and that would be, "Which of your patterns would you recommend for a beginner?"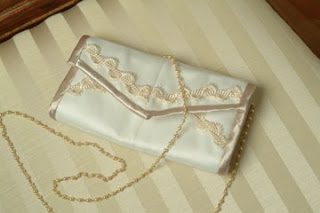 This is actually a pretty interesting question, and in order to answer it properly we'll need to rewind the clock to early 2004 and the months leading up to our very 1st pattern release… When I first started playing with the idea of starting up a pattern business I did quite a bit of research into what was already on the market. I wanted to find out if; A) the Market was already glutted with handbag patterns, andB) if all sewing ability-levels were being served by the available patterns.
Here's what I found out; Even though there were bag patterns available from a variety of sources, I felt like the Market was far from glutted and here's the other interesting and surprising thing I found out. Virtually every one of the bag patterns that were on the market in 2004 were self-described in the following way; Quick…Easy…Great for Beginners… With very few exceptions, the silhouettes were all very similar, with precious few storage options. And here's what I concluded;
the intermediate to experienced ability-level was very much under-served at this point.
and the Market was ripe for interesting and modern silhouettes that offered oodles of storage possibilities.
And you know what? This was music to my ears, because this was the exact target audience I had in mind for my new pattern line! So I dove right in head first and I'm still swimming with this school of thought 9 years later! Which brings us back to the original question(s) that prompted this post…
"Which of your patterns would you recommend for a beginner?" and/or
"When will you be adding an easy handbag pattern to your line?"
So…what follows is my typical response is these questions, (and now they probably won't surprise you, right?)
I really do not recommend our pattern line for beginners.
With the exception of the Reuse-a-Bag (which really isn't a handbag at all), our designs are not quick and easy Saturday afternoon projects.
No, I really have no plans to add a beginner pattern to our line at this time.
First of all, it's not my vision. I've learned the hard way that I really don't do my best work unless I'm all in… or totally inspired by a project. And secondly, there's already a host of designers out there who LOVE designing quick and easy projects and since this is their target audience and this type of project is their vision, their finished product is well-conceived and totally inspired.
So… if you are a beginner, or if you are looking for a quick & easy Sunday afternoon handbag project, then my advice is to check out the following websites. I know each of these ladies personally and I can recommend their work wholeheartedly! Joan Hawley of Lazy Girl Designs Margaret Travis of EasyPeazy Quilts Linda McGehee of Ghee's Handbags (then… when you're ready for a more involved project, come back and see US!)
So… What are YOUR thoughts about our answer to this question?
Were there any surprises? Please feel free to leave your comments in the space provided below and stay tuned for the next post in this new series when we'll answer another of our commonly received questions!
*********************
Check out the best sewing pins with me on Pinterest, join in on discussions or show off your work in our FaceBook Group, or get your daily sewing fix on our Facebook Business Page or get behind the scenes scoops on Instagram, and be the 1st to know about new patterns, discount codes and sample sales by signing up for our monthly newsletter.