(Please be aware that this recommendation was revisited in early 2021 in view of the fact that new and improved products are constantly being introduced to the Market. To read about our current interfacing recommendation, click HERE.)
In our first post in this new series we answered a very common question we hear concerning the issue of copyright and based on the level of response to that post, it seems that this may indeed be a good venue in which to post answers to the most common questions we receive. So… with that in mind, let's proceed with another question that we receive on a regular basis and that would be,
Which interfacing works best with your handbag patterns?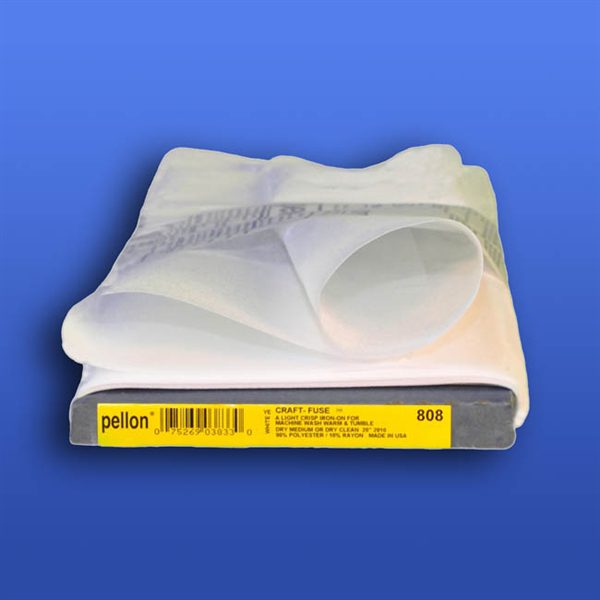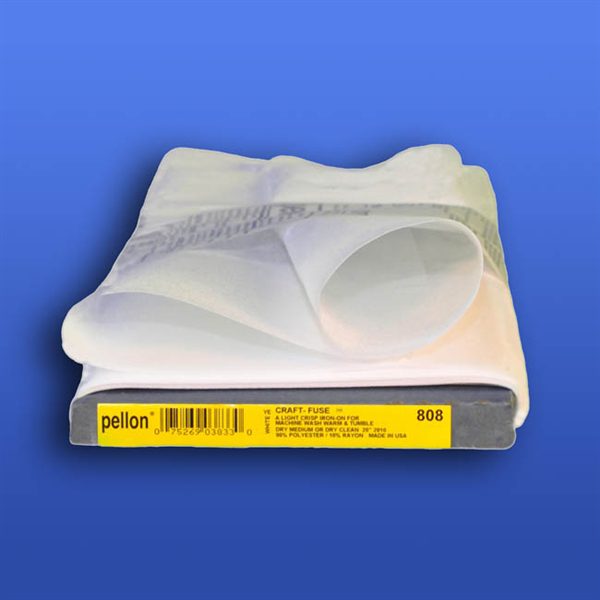 The reason this is such a good question is that the choice of interfacing can be totally pivotal to the final look and function of the project. If you choose an interfacing that's too wimpy and you'll have a floppy, shapeless project… but if you choose an interfacing that's too firm you'll be breaking needles!
As a general rule, our Porta-Pockets Purse Insert is the pattern that requires the most interfacing. Most of our other patterns call for other types of foundation materials (such as fusible fleece or our NEW favorite, Soft & Stable by Annie) way more than they call for interfacing but that doesn't lessen the importance of using the correct type. In our patterns, we like to use fusible interfacing in areas that NEED a certain degree of stiffness and reinforcement, such as ring tabs, zipper panels and the bag base itself and for us, the answer to this question is the same today as it was 9 years ago when we started our first design. The interfacing we recommend is Pellon #808 CraftFuse.
Now… this brings up a couple of secondary questions that we also get asked a lot as well as the answers we generally provide;
"Does this mean that there's no other product on the market that can give the stability and strength that our bags call for?" Absolutely not. There are several comparable products available.
"Am I aware that CraftFuse (Pellon 808) is not universally available, particularly overseas?" Even though Pellon is arguably the best-selling maker of foundation materials on the market, not every retailers will choose to make these products available to their customers.
"Which product would you recommend as a substitute for CraftFuse?" I am by no means an expert on foundation materials, and new products hit the market every day, so I always recommend that folks consult with their local fabric/quilt shop owner for guidance.
BUT… just in case there's not a decent fabric shop in your town here's my advice, such as it is.
Pellon #809 DecorBond is NOT a good substitute. DecorBond is too thick, too firm and doesn't play well in layers!
If your sewing machine doesn't do layers well, or if you're searching for a substitute, then don't choose one that's stiffer or more firm than CraftFuse. You're better off backing off on the stiffness and choosing a product that's a little LESS firm instead. Because there's so little interfacing used in our projects the effect of doing so should be negligible.
So…Does this sufficiently answer this question? Were there any surprises?
Please feel free to leave your comments in the space provided below and stay tuned for the next post in this new series when we'll answer another of our commonly received questions!
*********************
Did you enjoy this post? If so, please feel free to share it via FaceBook or Twitter!