So…
we were eating dinner last weekend with friends we haven't seen in some time (due to the pandemic) and once again, amidst the small talk, a familiar question emerged… "How in the world did you get started in the pattern business?" And the truth is…
There is no quick answer to this question!
But here's a quick synopsis
of how I came to be in the pattern design business!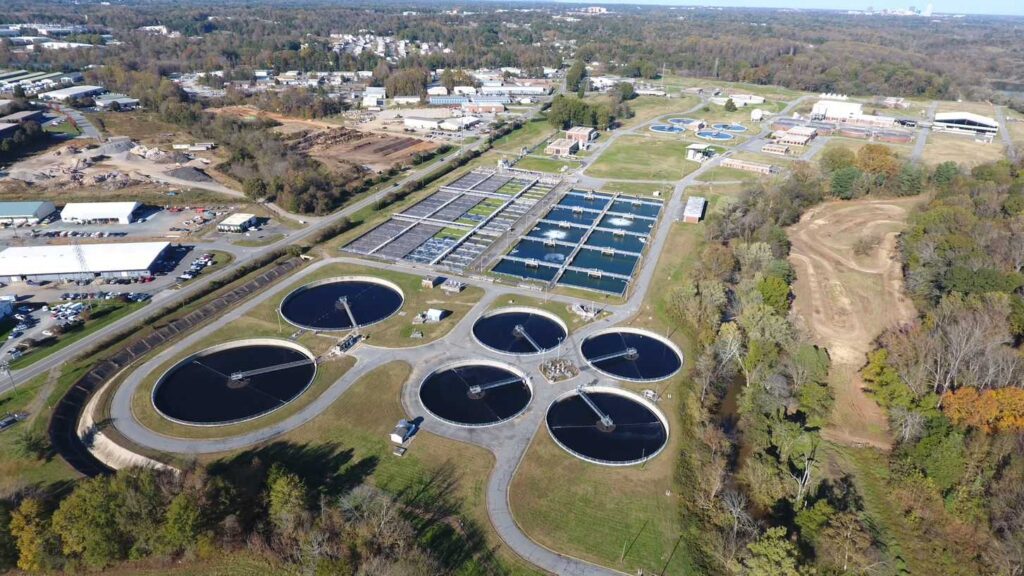 Truth is, I started working straight out of college for ~30 years for the City of Winston-Salem, NC as a Chemist at the Archie Elledge Wastewater Treatment Plant (at left) and for 26 of those years I totally loved my job! And you know what? I probably would've worked another 5-7 years! But due to a change in personnel, the last three years of my career made me yearn for an early exit… which I took at the tender age of 51!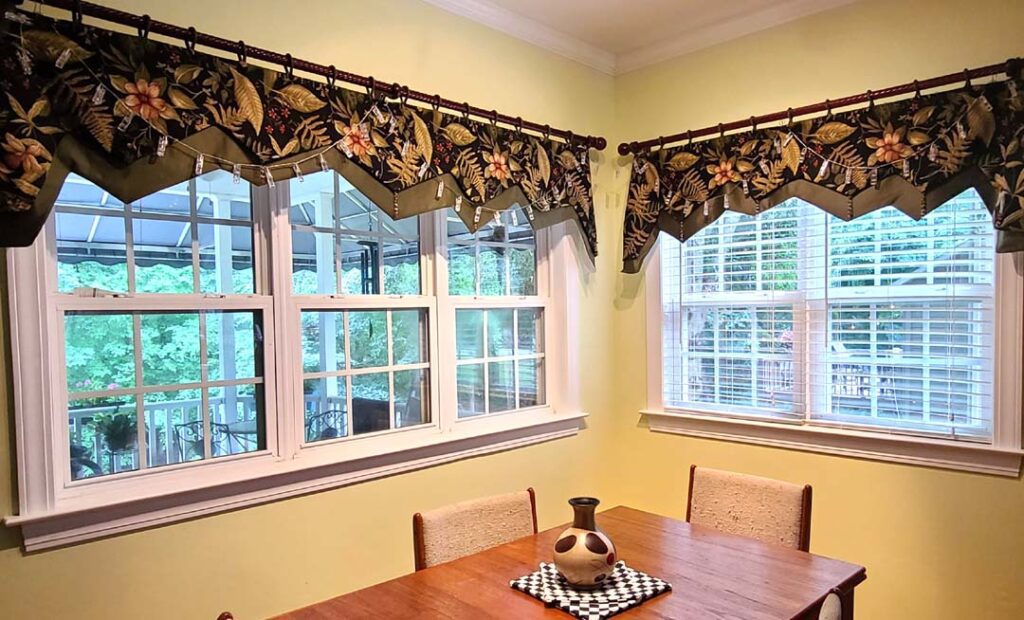 But not before utilizing the safety net of my last three years working for the City to figure out what Act II of my life would look like!
Since sewing has always been an integral part of my life (since the age of 10), I knew it would be a good place to start as I planned my next steps & at first I thought maybe I'd enjoy starting up a little business creating & sewing home decor items since I enjoyed making items like this for my home (at right, but please disregard the card hangers)… but after going this route for awhile I discovered a couple important things…
I just didn't enjoy working on customer items that I found uninspiring or boring, and…
Indecisive or slow-to-pay customers were just plain de-motivating!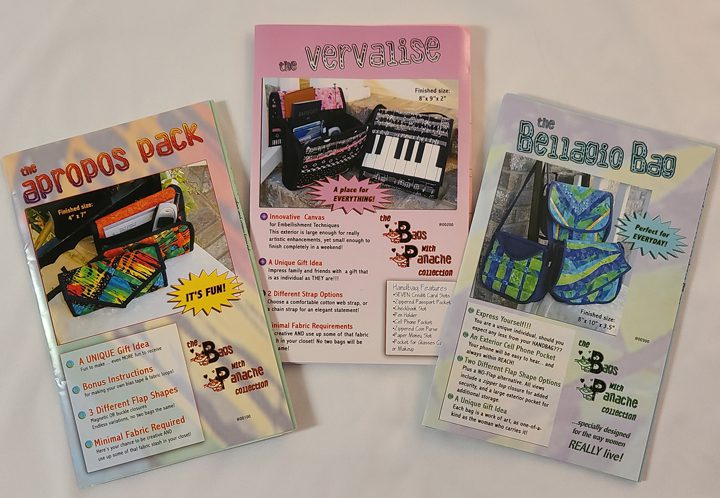 But somewhere along the line…
I tried my hand at sewing up a couple of handbag pattern offerings (from independent designers who shall remain nameless) and you know what? While I enjoyed the process, I came away totally inspired that I could do just as good if not a better job of writing instructions, PLUS I felt like I could bring a fresh new perspective to the type of handbag patterns that were on the market at that time.
All this to say…
This happened prior to 12/05 when I retired having just published my first THREE bag patterns and positioned to move forward confidently into Act II of my life! So what's the moral of the story? That's EASY!!!
It's "Keep Your Day Job!" At least until your future comes into focus!
And now, it's YOUR turn!
Had you had a similar experience transitioning from full-time work to retirement? If so I'd love it if you shared that in the space provided below or any questions you might have about the path we took!
Check out the best sewing pins with me on Pinterest, join in on discussions or show off your work in our FaceBook Group, or get your daily sewing fix on our Facebook Business Page or get behind the scenes scoops on Instagram, and be the 1st to know about new patterns, discount codes and sample sales by signing up for our monthly newsletter.