So…
2017 is almost over, so it's time for us to sit down and do a long, hard, look at what we did right over the course of the last 12 months, as well as what we didn't do quite as well as we had hoped. so here's how things went this year.
First- the Good Stuff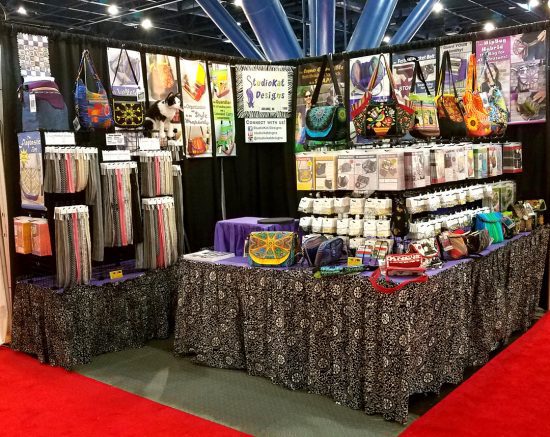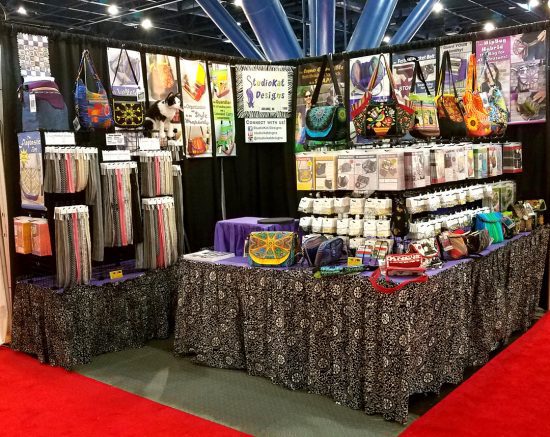 1) Changes in our Booth Display- After using the same basic booth display for over 18 months straight, we made two MAJOR changes this to create more space for our products! We made the first change out west at Road2Ca where we added 2 extra feet of much needed linear space near our sales area and that was helpful, but the best and most important change we've made in many years was made at the Fall Quilt Market & Festival where we abandoned our wire stand-alone grid wall in favor of an arrangement of black grid boxes.
This accomplished THREE things for us:
a) It provided a quick and secure way for us to "tether" our bag samples.
b) It provided an excellent way for us to display our notions in close proximity to the bag patterns, and
c) It was our hope that with the notions & patterns displayed together, that it would be WAY more obvious that we were selling patterns and notions and NOT the handbags themselves! (and it worked!) And yeah, I got pretty tired of folks thinking I was selling my bag samples for $12.99!
2) Distribution Sales Rebounded this Year!- It's no secret that the serious recession that occurred in 2008 resulted in huge decline in distribution sales industry wide. This was primarily because SO many local quilt shops closed following the economic downturn! We chose to offset this decline in sales by hitting the road ourselves & its a good thing we did because distribution sales have never really recovered… that is until 2017. I'm not sure whether there are more quilt shops opening up now, or if our current shops are just experiencing an upturn that's trickling down to us. Either way, it's a welcome turn of events for us! 🙂
3) Humpday Videos on FaceBook- This year we finally blasted ourselves into the 21st century and started filming weekly videos which we upload to our FaceBook page for you to see on Wednesday mornings. We've learned a LOT along the way and even though the whole process is still rather stressful, I can already see that video has advantages that pictures and the written word just don't provide. So… we'll keep at it and in the process we'll hopefully be improving our technique during 2018! And if you aren't one of our FaceBook followers and would like to check out our videos, just click HERE, or you can watch one of them below!

And now…
here's what was disappointing about this year!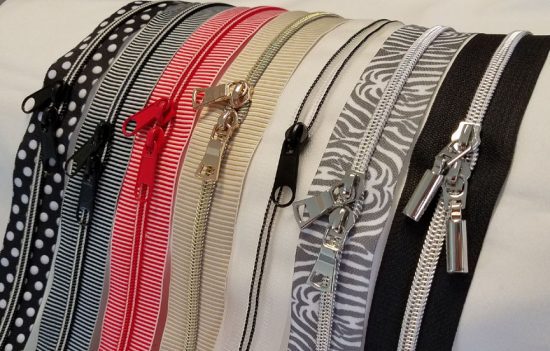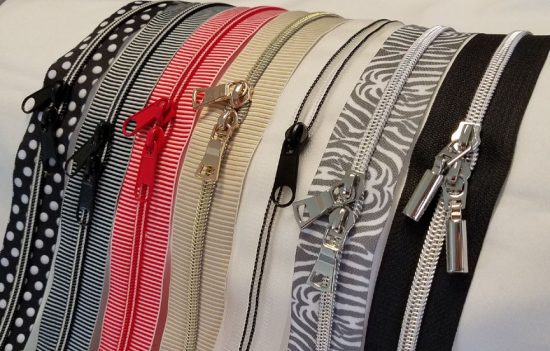 1) There were actually three things I intended to accomplish in 2017 but I find myself at the end of the year not able to check even one off my list.
a) We didn't introduce a new zipper style to our line this year… primarily because I just could think of a print or color I felt good about or wanted to commit to! Stay tuned in this regard though, because recently I had an inspiration along these lines and I plan on revealing our next zipper real SOON in 2018!
b) That new eBook didn't get written. Oh, I have most if not all of the pictures taken, and I even have the rough outline written, but that's as far as I got. What can I say, it just wasn't inspiring me. But who knows, maybe 2018 will be the year!
c) I STILL don't have a very good handle on Instagram. For some reason I just can't figure it out. There seems to be a fundamental difference between it and the other social media outlets I dabble with. But here's the deal… I'm not ready to give up on it yet, because success COULD be just around the corner! And in the meantime, if anyone has any tips for me, I'm ALL EARS!
So…there you have it.
The good, and the not so good from 2017. But hey, if YOU have any comments, or suggestions for improvement for us, now would be a GREAT time to share them! And remember, we love reading your comments and answering your questions too, so please feel free to leave either or both in the space provided below.
*********************************************************************
Check out the best sewing pins with me on Pinterest, join in on discussions or show off your work in our FaceBook Group, or get your daily sewing fix on our Facebook Business Page or get behind the scenes scoops on Instagram, and be the 1st to know about new patterns, discount codes and sample sales by signing up for our monthly newsletter.