So…
we're at that stage in the development of this new pattern, "Go-Go Campact", where we're making samples that could qualify as the eventual cover bag, because here's the deal… I generally buy most of the fabrics to be used for a design very early in the process and even though I like them all, it's very seldom that I correctly predict the fabric that will "dress-up" our cover bag.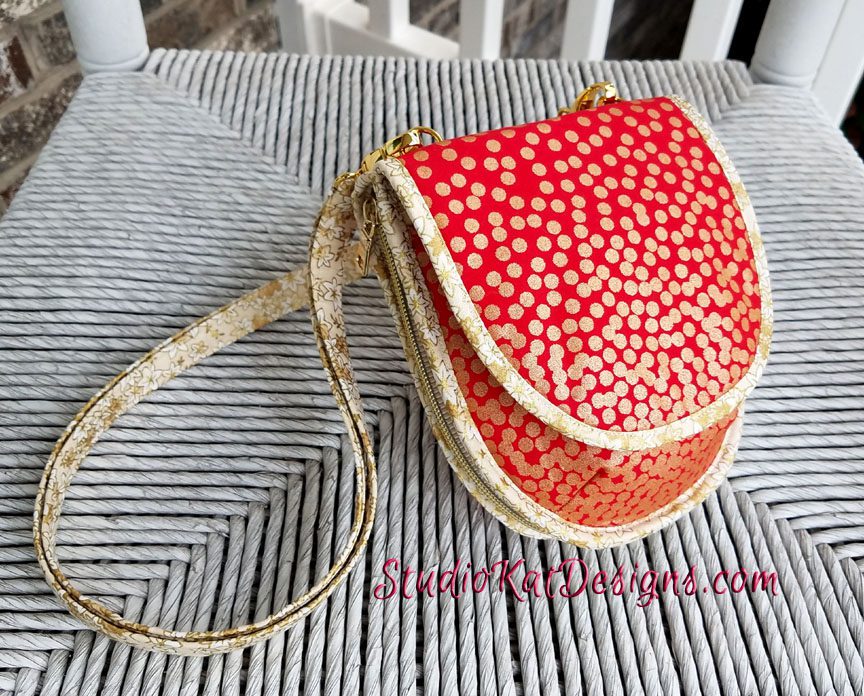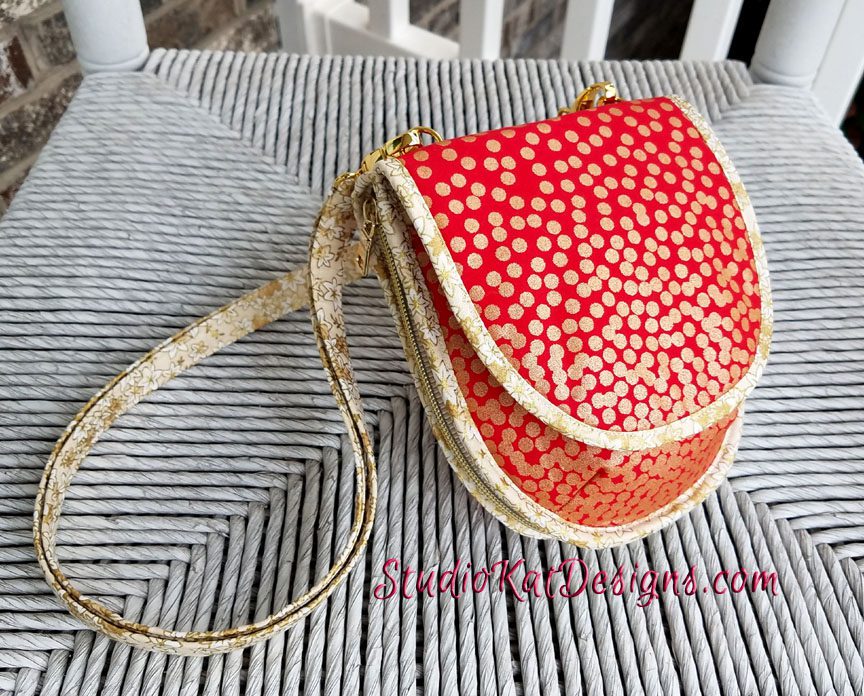 The fabric I used for this "Go-Go" is one I've been very excited about working with. The gold dots on this red fabric had me at the word "ombre". At first I wasn't sure I could fussy-cut in such a way so that the ombre effect of the dots would be apparent.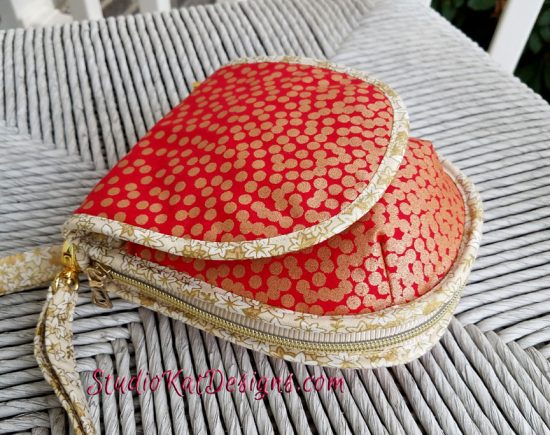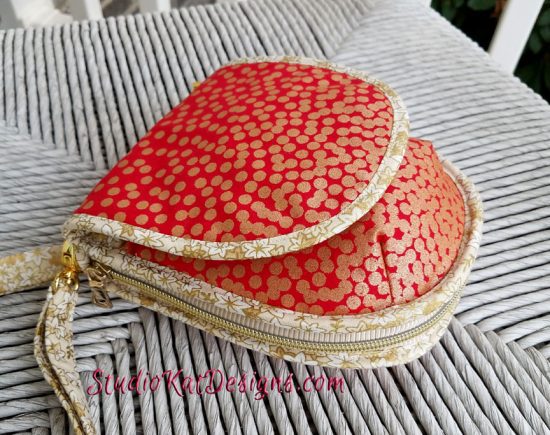 But I'm fairly pleased with how this turned out. My next problem was finding a contrasting material that would play well with the gold dots. The only thing I was finding in a somewhat shiny gold was lamme, but the thought of using gold lamme for the binding was terrifying.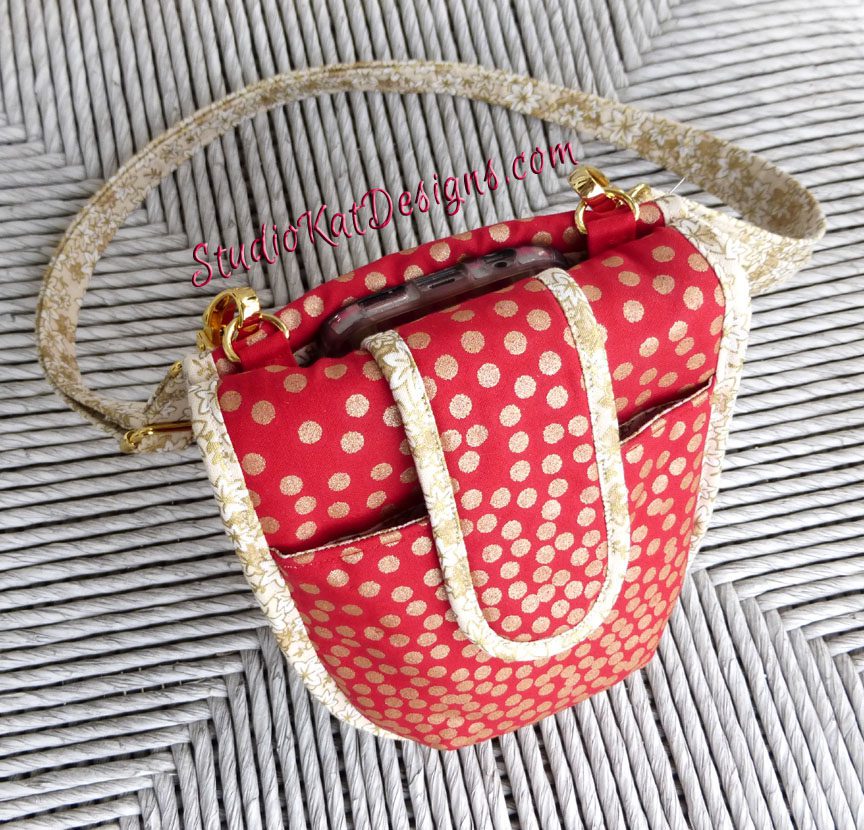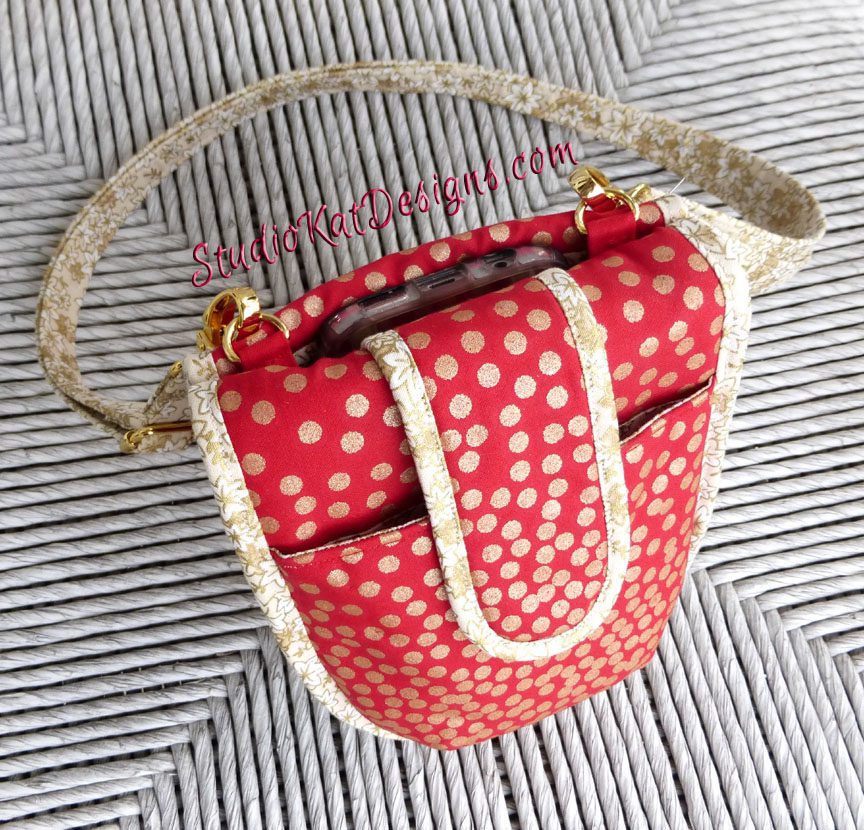 I was just about to give up and just save this red dotted fabric for another bag, another day when lo and behold! LOOK what I found in my fabric stash! It's gold… but not in a yellowy fake looking way & I like it! 🙂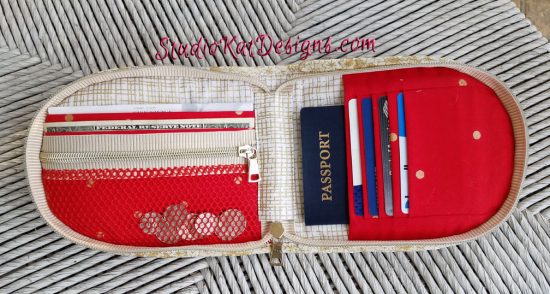 And on the inside, I used the sparse section of the ombre for the wallet and credit card section and a 2nd "gold print" for the lining.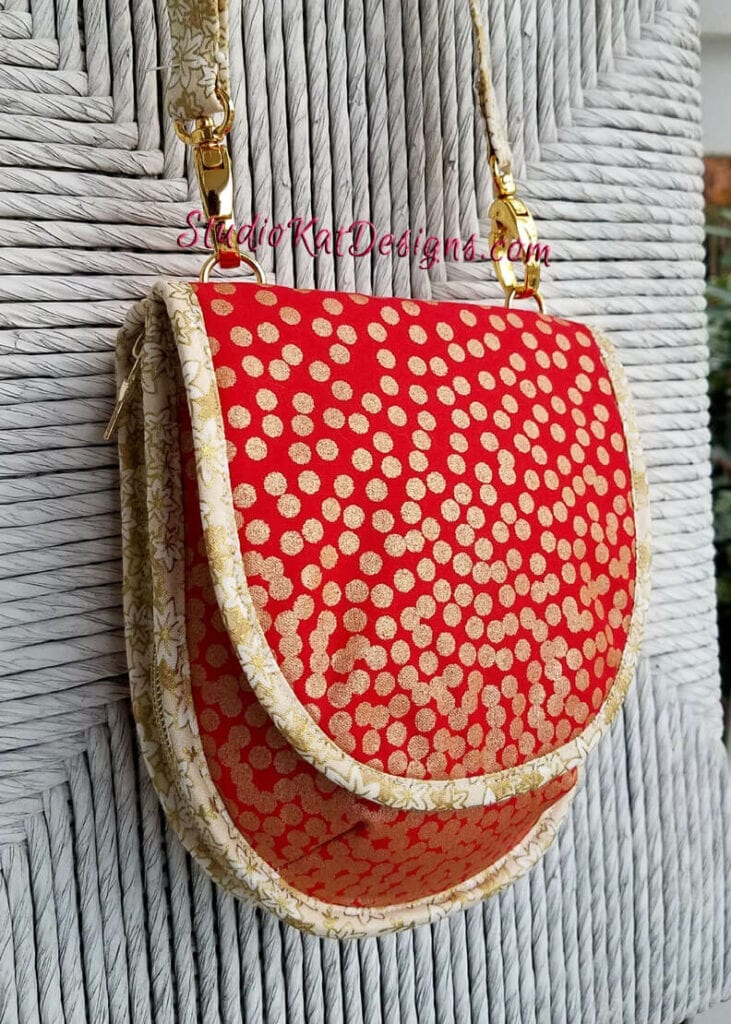 I think our gold hardware & gold trimmed zippers complete this look in a pretty exceptional way, don't you think? So will this bag be "the one" that will end up gracing the cover of our pattern? It's too early to say of course because we still have one more sample to complete and then we'll access our choices and go from there!
So stay tuned for that! Because you know I always let you have a say in that! 😉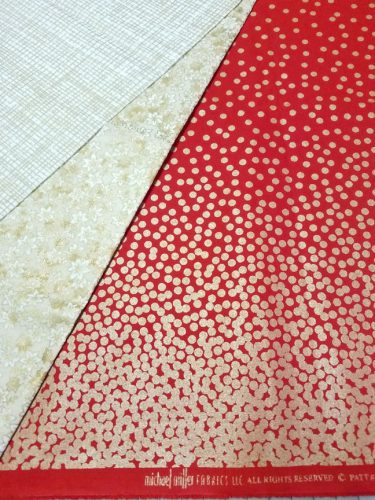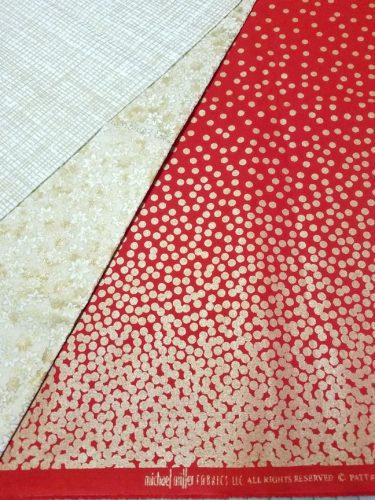 Here's some fabric info you might be interested in:
Exterior– "Almost Ombre Confetti Border" in Red/Gold by Michael Miller Fabrics
I'm afraid the rest of the fabrics are just junkie leftovers I found in my stash with less than complete info! So sorry!
And now…. it's YOUR turn!
Check out the best sewing pins with me on Pinterest, join in on discussions or show off your work in our FaceBook Group, or get your daily sewing fix on our Facebook Business Page or get behind the scenes scoops on Instagram, and be the 1st to know about new patterns, discount codes and sample sales by signing up for our monthly newsletter.