So…
a few short weeks ago we spent another fabulous week in Paducah, Ky for the annual AQS Quiltweek event and can I just say that we absolutely LOVE this event. As you might suspect, not all quilt shows are created equal and there have definitely been some that we've enjoyed more than others.
For example, we love the Road to California show because after all, who wouldn't love exchanging cold, bleak North Carolina for the warm sunshine & swaying palm trees of southern CA in January? It's a fun location, the staff is wonderful and we love connecting with our west coast customers!
And the International Quilt Festival in Houston provides us with our best chance to connect with our international customers PLUS the sheer magnitude of the quilt displays is beyond compare… BUT the fact remains that Houston is challenging to us for a variety of reasons. First off, it seems like EVERYTHING about this show is expensive! There's airfare, cabs, freight (which is compounded by ridiculous union cartage fees), plus getting to and from the restaurants (which also are mostly expensive) can be a little… well… frightening. Houston after dark can be more than a little intimidating!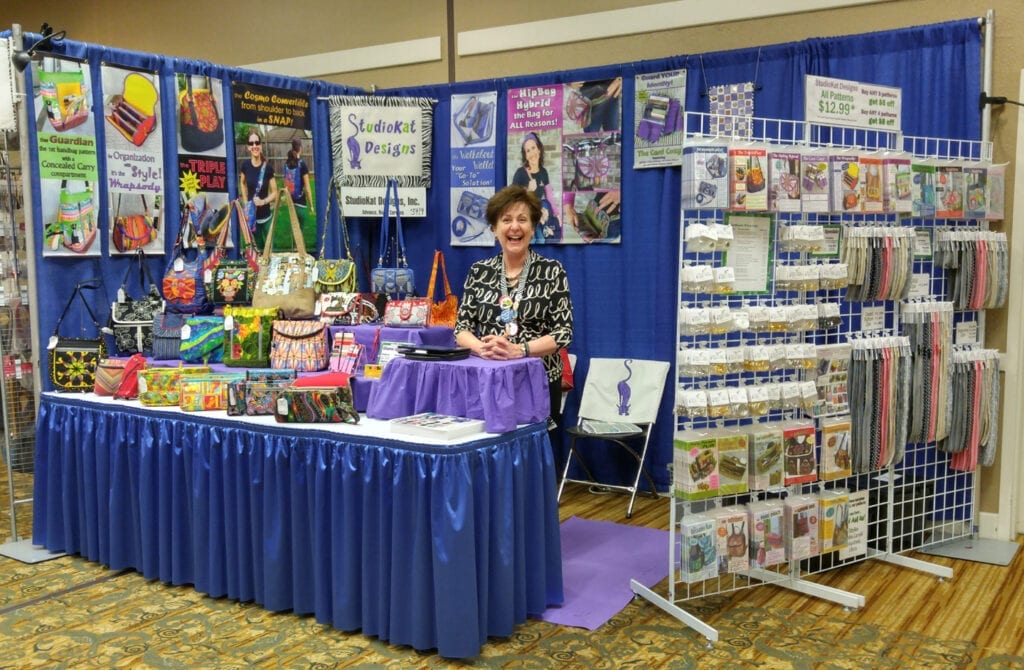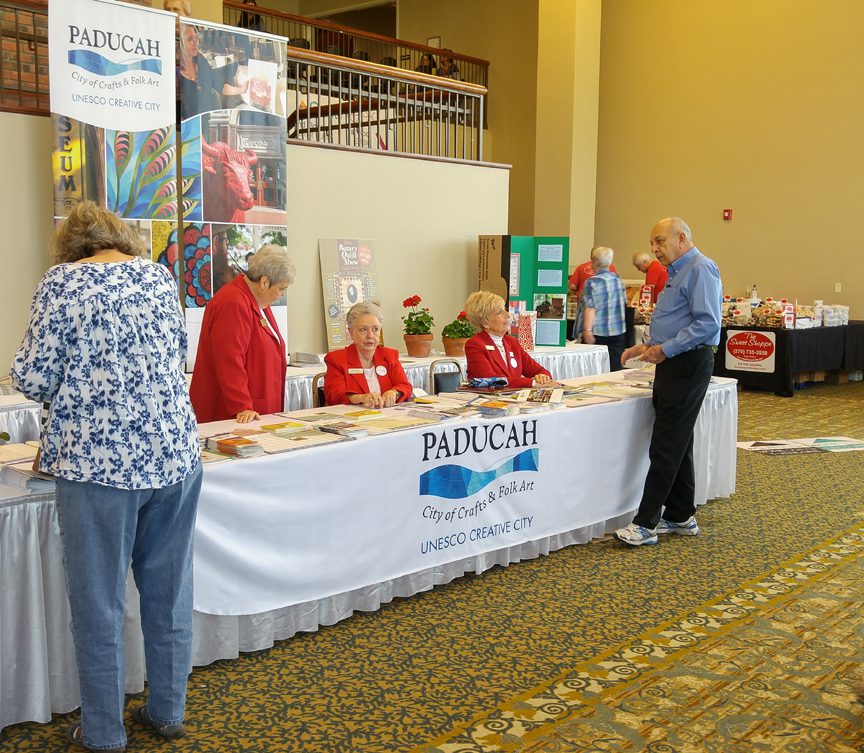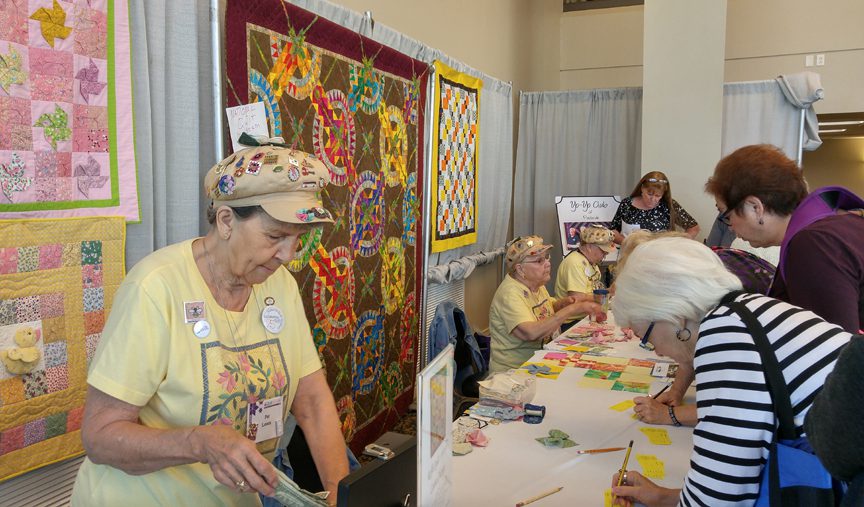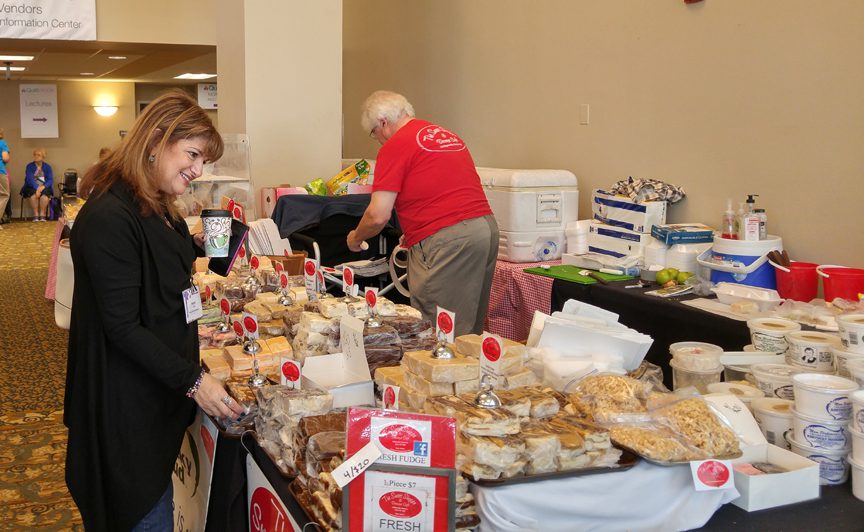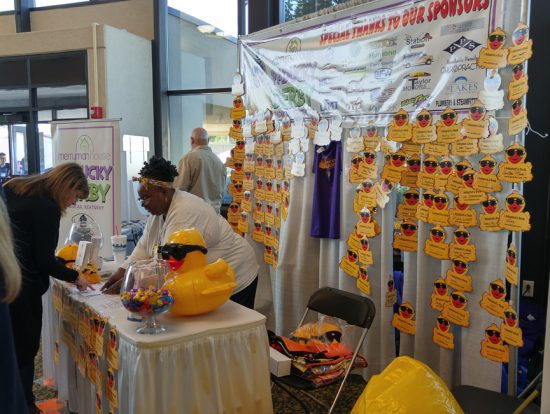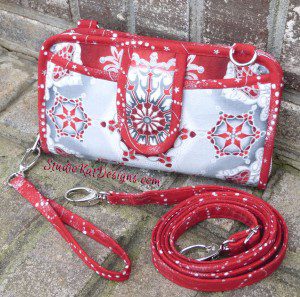 But… even though this was a fantastic show, it wasn't ALL sunshine and roses this year because sadly, one of our finest Walkabout Wallet samples was stolen from our booth display in the eleventh hour of the show.
At first I was pretty angry, but now, it just makes me really sad to think one of our customers would do this to us. We've circulated our story, as well as pictures of the stolen bag across social media. I think it's clear at this point that we'll never recover our sample, now I'm just hoping that this person will never really feel comfortable using it in public for fear of being recognized… so take a good look at it, and if you happen to see it, say something to us?
So… that's the good and the bad….
and that only leaves the SCARY!
Now I know you're probably wondering what could possibly be scary about Paducah,KY, right? In that case I submit to you the following video of…. THE "BLUE BRIDGE"!
I'm not sure if that's the REAL name of this bridge, but it's the only name I heard the locals use for it. And here's the thing… for some reason I'll never understand, our GPS never ever routed us over this bridge last year, but its definitely a shortcut to the Convention Center from our hotel across the river in Illinois. But you know what? If I was the one that was driving I would gladly have driven 15 miles out of the way to avoid this blue beast!
*****************************************************************************************************
But now…. it's YOUR turn!
What do YOU think about the "Blue Bridge". Are you bothered by driving thru close quarters like I am? And if you've ever been to AQS Quiltweek Paducah, I'd love to know what your impressions were. And remember, we love reading your comments and answering your questions too, so please feel free to leave either or both in the space provided below.
**********************************************************************************
Check out the best sewing pins with me on Pinterest, join our Facebook discussions, get your daily sewing fix and behind the scenes scoops on Instagram, and be the 1st to know about new patterns, discount codes and sample sales by signing up for our monthly newsletter.