So…
as another year draws to a close, it's customary for us to do a long, hard assessment of what we did right over the course of the last 12 months, as well at what didn't work out quite as good as we had hoped. You know what they say, those who do not learn from history are doomed to repeat it, so here's how it went this year.
First- the Good Stuff
The New Website- After 18 months of preparation, we launched our new website in mid-May. It was more laborious getting it ready than I ever expected BUT the launch went off far smoother than I could have hoped, due primarily to the excellent design and planning of our webguy, (Brent Lineberry of Lineberry Design)!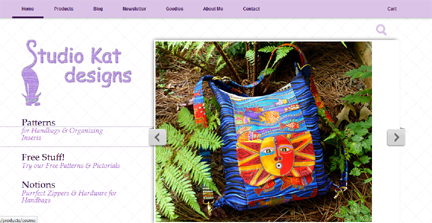 So what's been the verdict? Like everything else, there's been a learning curve to overcome, but I'm used to it now and the new site is SO much less cumbersome to manage and make changes to. It's a definite improvement but I continue to tinker with it and I'm learning more and more as I go.
Have all of you loved it? To be honest, no. But the primary complaint I get is that its "different" than the old site and therefore the old bookmarks do not work anymore, and it might take a little looking around to find what your after. Translation: not everyone likes change and I get that. I'm not a big fan of change either and for that reason we've remained open to suggestion from our customer base and have implemented some additional changes along the way to improve the traffic flow and functionality.
Retail Shows –One of our goals for 2013 was to test the Retail Show waters. Retail shows are so different than wholesale shows and vending at a Retail show was an intimidating undertaking for us, so we started out small by signing on to a smallish show not too far from home, the Original Sewing & Quilt Expo in Raleigh, NC. It was a successful show for us and we survived it well enough that we thought maybe we were ready for the BIG TEST… the International Quilt Festival in Houston, TX. Since the Quilt Festival follows almost immediately on the heels of the Quilt Market , its the obvious show for us to do, since we (and our stuff) are already in Houston. BUT- it's also the BIGGEST of the retail shows though, so its the scariest to consider. We bit the bullet nevertheless, and made the commitment.


The verdict? It was a resounding success for us. We'll be scheduling a few more retail shows into our calendar and of course we'll be better prepared next time, but given the scope of this undertaking, we're proud of how we handled it. (AND- Something else pretty wonderful resulted from vending at this show, but more about that later on in the post!)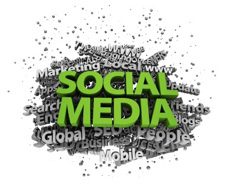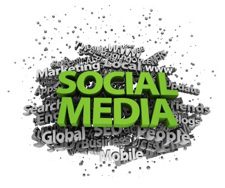 Marketing Strategies- We have continued to evaluate and tweak our marketing strategies during 2013. You might recall that in 2012 we decided to change our marketing emphasis from print advertising to an Internet -based emphasis. It's taken us a while to switch gears and get a firm grasp on what we wanted our new marketing campaign to function like, but now that we're now about 18 months into the process, I'm very happy with the results. Our new approach primarily includes the following four social media arenas; this Blog, FaceBook, our Newsletter as well as some specifically targeted Internet advertising. There's not as much up-front cost involved in this approach, but laying the groundwork for this type of campaign is a MUCH more labor-intensive process. My daughter has been invaluable in this regard! Younger folks have a MUCH better understanding of how various social media outlets inter-relate and work together and her advice has without fail, been timely and on target!
The verdict? Pretty great actually! For example, at the close of 2012 we had 5788 likes on our FaceBook page, but that number has risen 300+% to over 23,175 over the course of 2013, and I think that's pretty amazing! Not only that… we've picked up over 10,000 likes just since Oct 31st which is nothing short of incredible. Is it coincidental that Oct 31st was the opening day of the International Quilt Festival? I don't know, but it's hard to just dismiss this coincidence, right? (Do any of you have any ideas why Quilt Festival would have given us such a jump on FaceBook?) We've also had really great gains in our RSS readership and Twitter followers too!
We've also identified a couple of blog sites that give us a good return on our marketing dollar, but we're always on the lookout for others, so if any of you have a great site to recommend, we're all ears! 🙂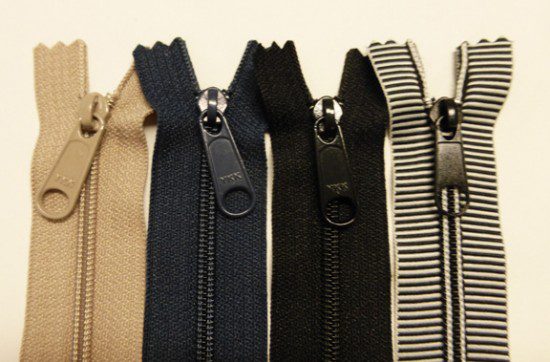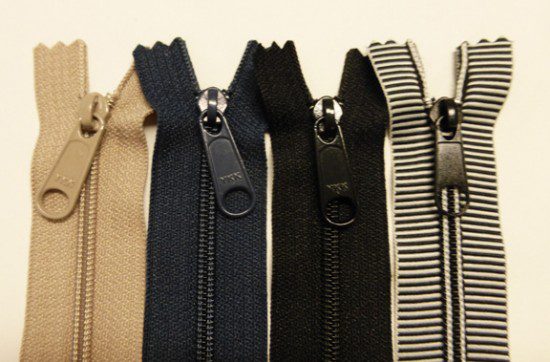 New Products for 2013– This year we launched two new full-sized handbag patterns which is our norm, as well as SIX new notions in two colors each, AND a new zipper color (translucent) in three sizes. Our notions line has been wildly successful for us but launching new notions and zippers tends to be a little more labor-intensive (at launch time) than patterns and I'll think twice before I add this many items to our Zipper & Notions line in the same year again! 🙂 It really pushed us hard for a while, which is a good thing I know, but I'll try to space them out better another time.
Next- the Challenging Stuff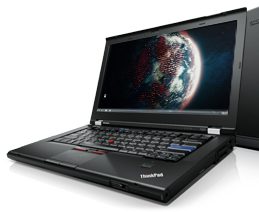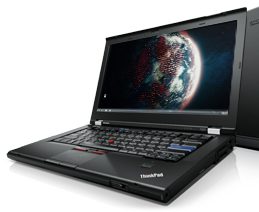 My New Computer- My son-in-law helped me choose my new computer and his recommendation was to go with a Lenovo ThinkPad X230, primarily because its a no-frills business machine. It's fast, reliable, and lightweight AND it has great battery life. What it's not, is sleek and sexy like the gorgeous machines you see in Best Buy. That wasn't a big deal to me and I'm really happy with it now, but as you might imagine it was touch and go for a while. It came loaded with Windows 8 which of course was a big change, but not the biggest problem by far!
The change I didn't anticipate dealing with was the MULTITUDE of changes that have occurred in the Office Suite since Windows XP. I'm talking about Excel, Word, Outlook, Publisher. For a person who doesn't deal with technical change particularly well (and I don't) it was quite overwhelming. But the capper was that I also had to upgrade my old version of AutoCAD which I use to create all of my technical pattern drawings. I thought the worst part of upgrading my AutoCAD was the $900 sticker price, but that was before I realized that the new version of AutoCAD was TOTALLY… unrecognizable… from my old version. (Are you kidding me?) So after struggling for 2 FULL days to make one simple drawing, (with absolutely NO success), I packed up the program, gladly paid the restocking fee, and swapped it for the only other program I thought might work…. Corel 6. There was still a big learning curve to overcome, but at least I thought this mountain was one I was at least capable of climbing since I was able to produce a fairly decent beginner drawing within the first hour and then, after spending roughly two weeks studying it, I'm happy to report that I'm a full-on Corel 6 fan! I don't know if you've noticed the improvement in our drawings beginning with the Guardian pattern, but I now wish I'd made this change a long time ago!
Of course the time loss involved in all that transitioning REALLY threw me behind and made for an extremely stressful run-up to our Spring pattern release. All's well that ends well of course, but all that stress was a big contributor to a big decision we've made for 2014, but more about that later.
And finally- the Disappointing Stuff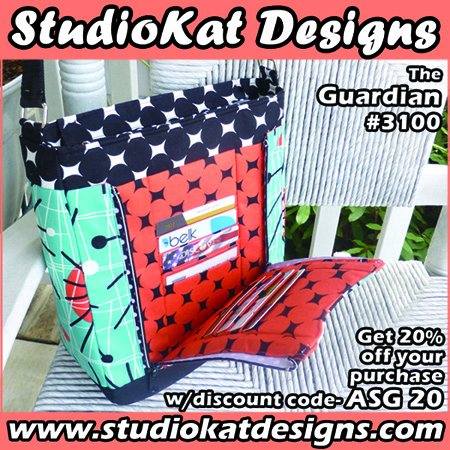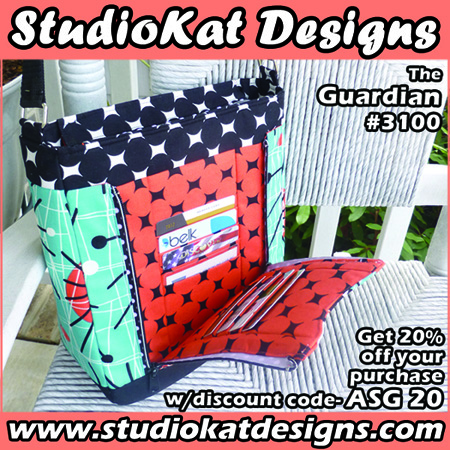 There was one thing that happened this year that was extremely disappointing and that was the controversy and resulting negativity that surrounded, and indeed threatened to overwhelm me and the release of our Guardian pattern last spring. In case you're one of the few that don't know, the Guardian has a "concealed carry" option, a feature which had been specifically requested by a huge number of our customers. Of course there are LOTS of items which can be concealed in this area, but the most controversial is a personal weapon. At first it was the leftish-wing organizations who were bad-mouthing the Guardian (quite vocally I might add on the Internet), but when we declined the "opportunity" to be the "poster child" for the NRA (and other similar organizations), many of whom were at first were cheering the Guardian, they turned on us and staged a very negative campaign of their own. The result? Well… for a while it was pretty darn bad. A major print magazine refused to run our ads and it felt like EVERYONE was against us, but we rode it out and in time the tide turned… the Guardian became "old news" and indeed sales have more than recovered!
Many folks have asked me if I'm sorry I released that pattern and would I do it again, knowing what I know now, and the answer is… YES, I would. I believe I should be able to respond to the legitimate requests of my customer base and since there was such a HUGE basis for this feature, this was a no-brainer for me. It wasn't intended to be a political statement on my part then, and it still isn't now.
So…there you have it.
The good, the not so good and the just plain ugly from 2013. But hey, do YOU have any comments, or suggestions for improvement for us?As usual, I'd love to hear what you have to say!
---
What do YOU think we did well?
and how do YOU think we still could improve? (remember……..say it nice!)
And stay tuned for our next post in this series when we'll detail a few of our plans and goals for 2014.
Check out the best sewing pins with me on Pinterest, join in on discussions or show off your work in our FaceBook Group, or get your daily sewing fix on our Facebook Business Page or get behind the scenes scoops on Instagram, and be the 1st to know about new patterns, discount codes and sample sales by signing up for our monthly newsletter.