Description
(For information about the fabrics we've used in these samples, click HERE)
Go Lightweight & Hands-free!
Ideal for an Active Lifestyle! – sized right for traveling, shopping, spectating & other activities.
Can be worn shoulder or cross-body style
Oodles of Storage – TWO mag-snapped exterior pouches
Perfect for keys, camera, glasses, makeup & MORE!
PLUS a hidden, easy-to-reach smartphone-sized pocket in the center!
A Full-Sized Interior Wallet – secure, zippered storage w/FOUR credit-card slots, PLUS
A zippered coin purse, paper currency slots AND room for a checkbook, tickets & a passport or two!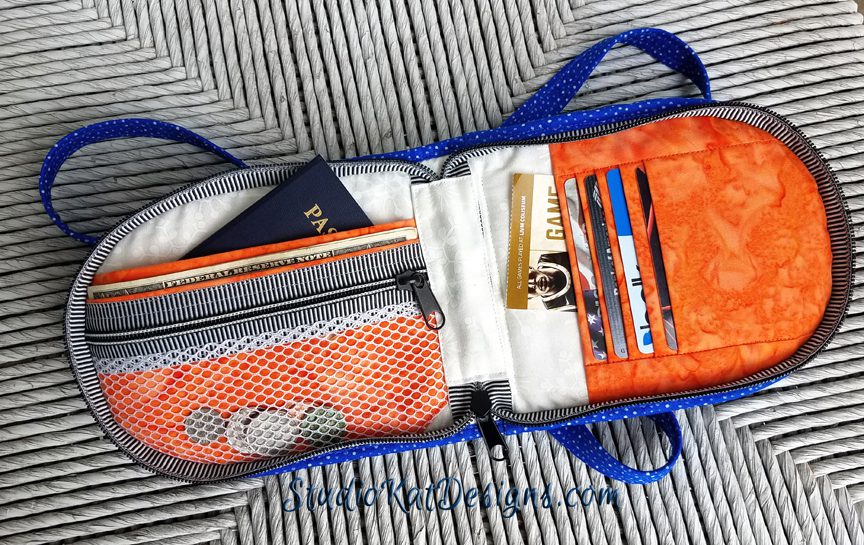 Color Pictorial Helps… just a click away!
Click on the links below to access a few color pdf's
that might be helpful during the following construction steps!