So…
I have another sample of our new design to show you. I know I've mentioned it in other places before but I feel like I've been working on this design for MONTHS! And you know what? I HAVE been working on this design for months because I actually began my work in early September which should've meant that the test samples should've been sent to our testers no later than Jan 1st (considering the holidays), but in truth I only just sat down and started the final draft of the instructions & illustrations today. At this rate I'll be lucky indeed to send the tester kits out by January 31st. But such is life, right?
So with that said, let me show you this sample!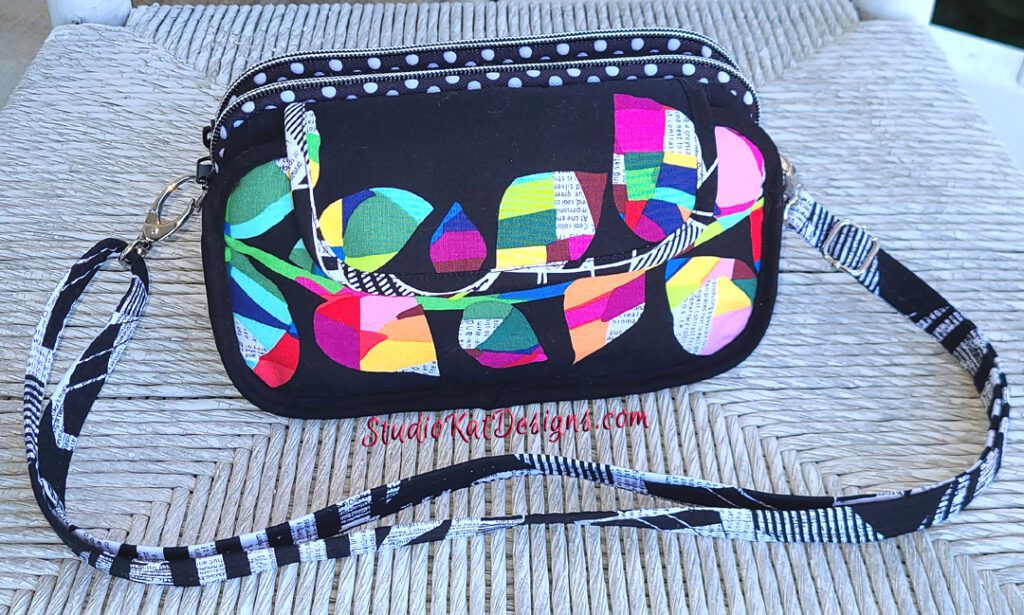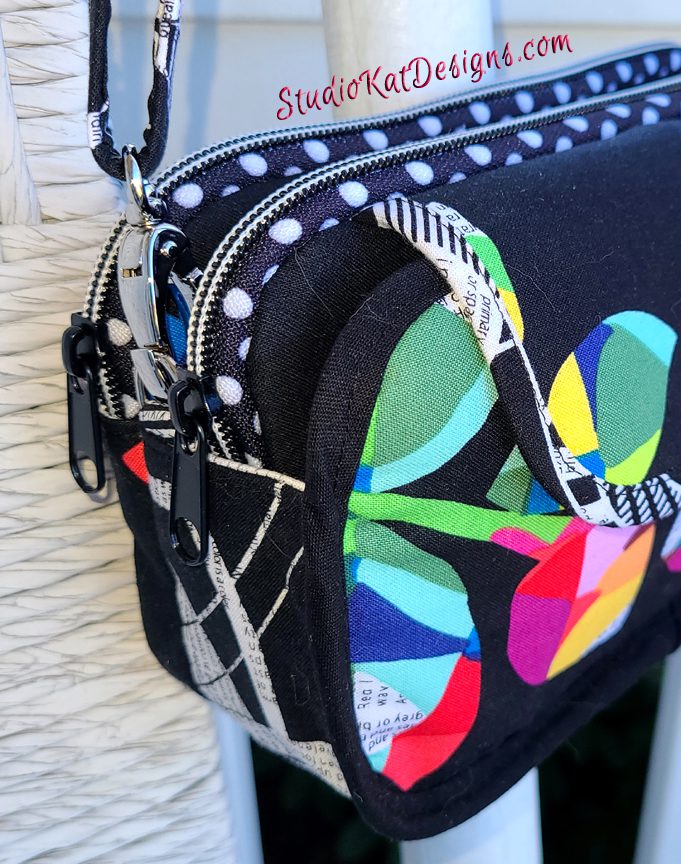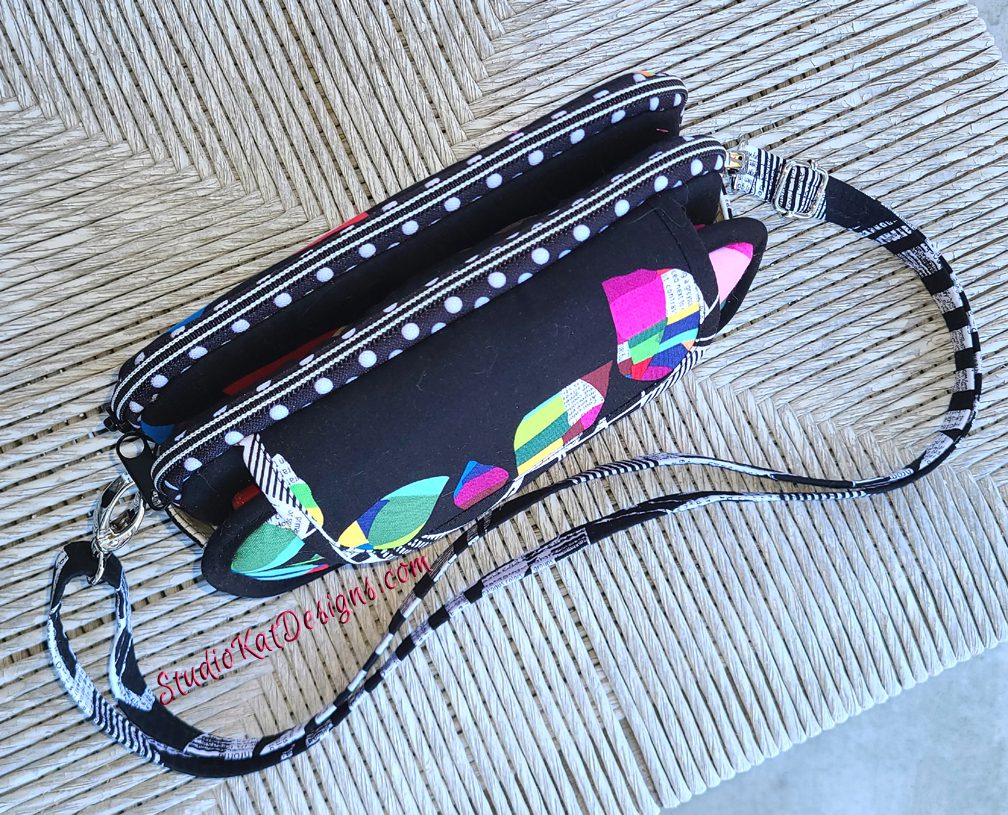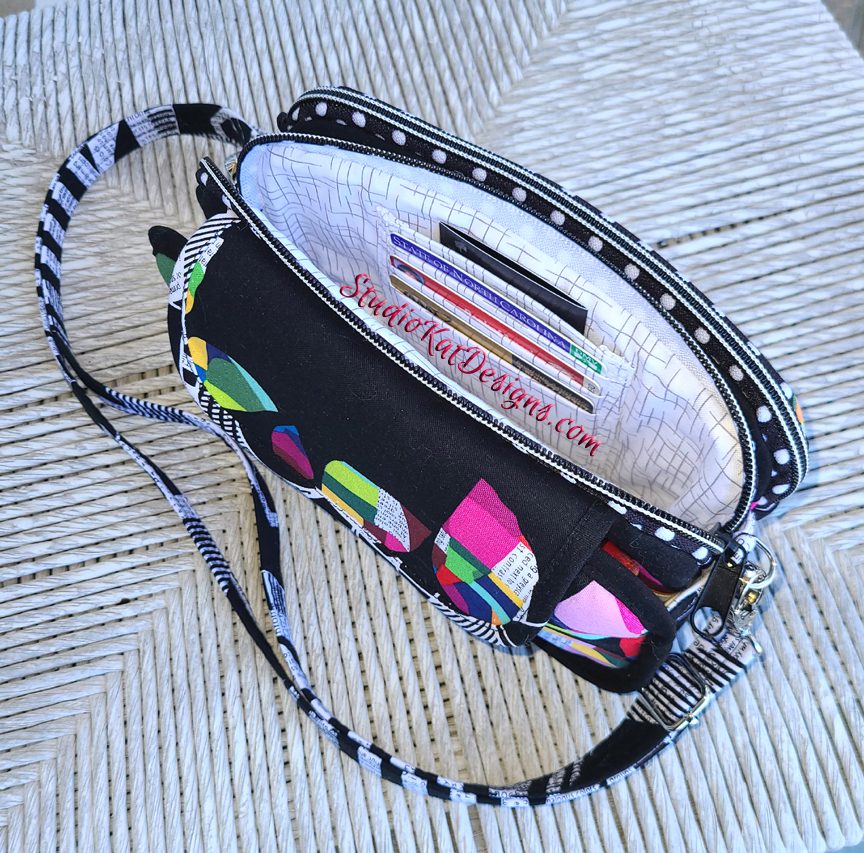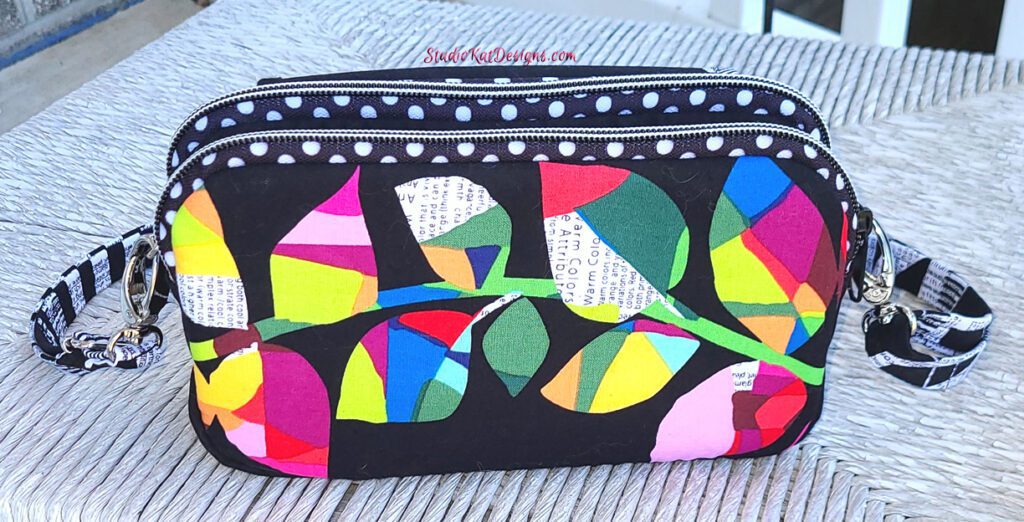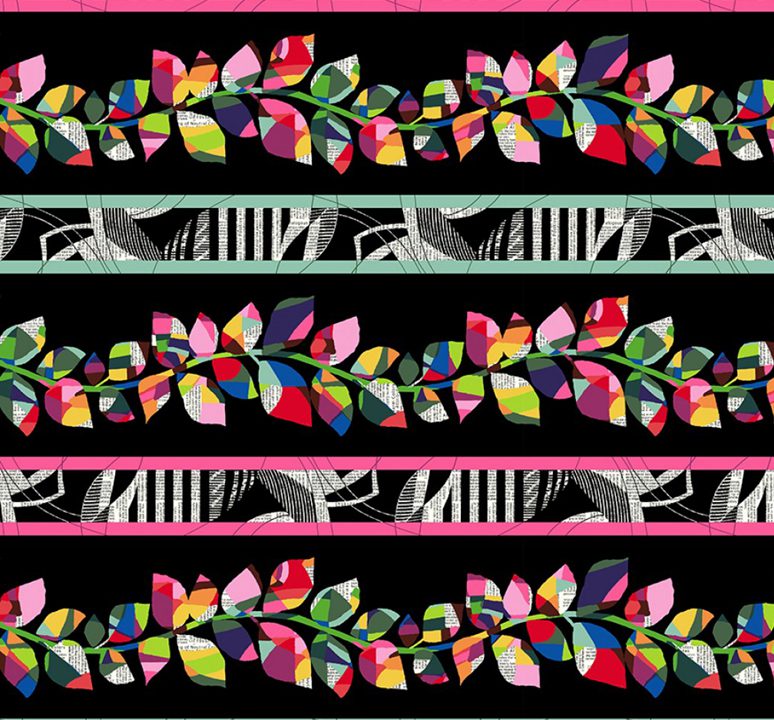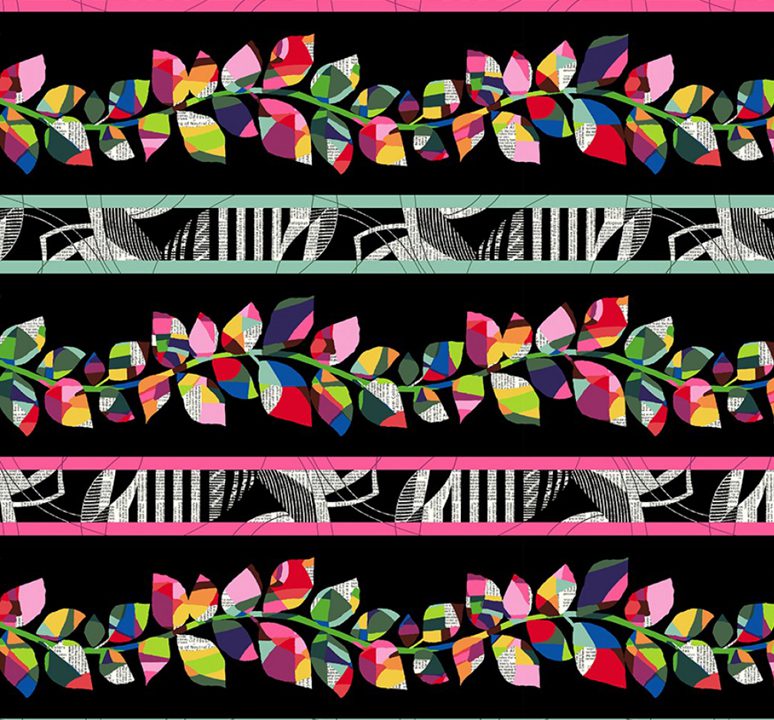 And here's a partial view of this wonderful fabric. It's part of the "The Language of Color" collection by Chelsea Designworks for StudioE Fabrics.
For this sample I found that the multi-colored leaf section of this fabric was sized perfectly for the front & back of this bag AND…the black & white striped area was also sized perfectly for the contrast areas and strap for this design.
And finally…. here's a News Flash!
We've finally decided on a name for this pattern.
We're calling it
"the Double Take"
And finally… here's some vital info about this bag
The dimensions of this bag are- 8.5″ long X 5″ tall X 3″
The proposed release date– will most likely be published in late February or early March of 2023. I know that's vague, but I'll be able to be more specific in a few weeks.
And now, it's YOUR turn!
First of all, we'd love to know what you think of the name we've chosen for this new pattern, And secondly, if you have comments you'd like to share or questions you'd like to ask about this design in general or this sample in specific, please feel free to leave either or both in the space provided below.
Check out the best sewing pins with me on Pinterest, join in on discussions or show off your work in our FaceBook Group, or get your daily sewing fix on our Facebook Business Page or get behind the scenes scoops on Instagram, and be the 1st to know about new patterns, discount codes and sample sales by signing up for our monthly newsletter.