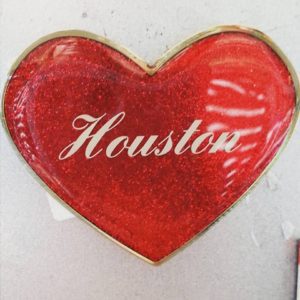 So…
for the first time since 2019 there's going to be a Quilt Market in Houston this Fall! And I have to say… I'm really excited and ALSO very overwhelmed!
Why, you might ask?
It's because selling wholesale has always been a significant portion of our business and with so many quilt stores shutting down during the Pandemic or closing for good, coupled with no Quilt Markets, we've had to get VERY creative trying to get the word out about our new patterns.
But no amount of creativity seemed to be able to make up for the loss of Quilt Markets… which are the only place I know of where small independents like me can meet directly with store owners.
But I find that I'm having difficulty planning for this Quilt Market because a lot has changed since last we had one. How many patterns to bring along? How much tagged hardware? For one thing we've published EIGHT new patterns that haven't been properly introduced to the wholesale market in three years. And not only that… in that length of time the addition of hardware kits and our new gridwall booth setup at retail shows has SIGNIFICANTLY changed our sales approach!
It used to be (in pre-Pandemic times) that the only difference between our set up for Quilt Market (wholesale shows) and for retail shows was the price of the products, but consider the pictures below and the changes we've made for retail shows in the last 3 years.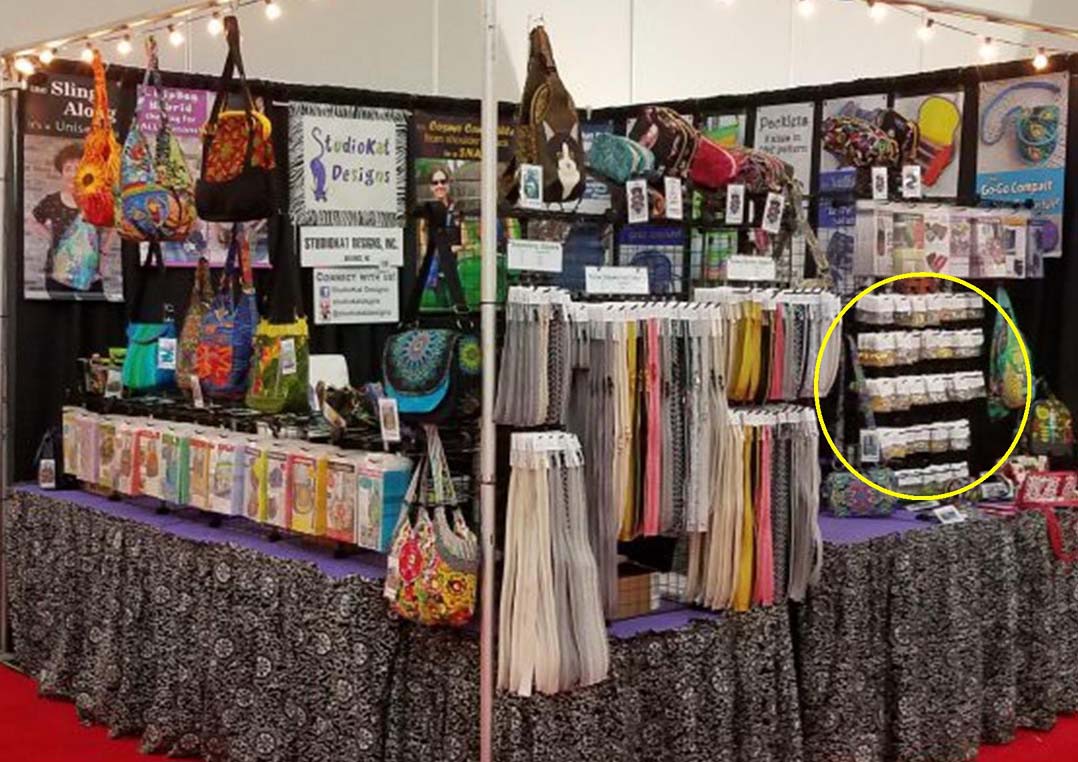 So… after much thought (and gnashing of teeth), I've decided to make a pretty big change for this Fall's Quilt Market. Instead of carting all those heavy individual pieces of hardware to the show, I plan on only bringing enough to display what we have to offer in terms of individual hardware pieces for our wholesalers and then take orders to be mailed directly to their stores after the show. After all, most retail store owners really don't want to be lugging all that heavy hardware home in their suitcases anyway due to airline luggage regulations and we'll have the hardware available in pattern-specific kits should a store owner want to take just enough hardware home in order to get started on a store sample before their larger order arrives in the mail.
This is a pretty big change for us!
And only time will tell if it works well for us so do stick around for the after-show posts when will give you all the details, both good and bad.
And now, it's YOUR turn!
Do you have any questions about the Quilt Market and do you plan on coming to it or to the Quilt Festival the following week in Houston? And remember, we love reading your comments and answering your questions too, so please feel free to leave either or both in the space provided below.
Check out the best sewing pins with me on Pinterest, join in on discussions or show off your work in our FaceBook Group, or get your daily sewing fix on our Facebook Business Page or get behind the scenes scoops on Instagram, and be the 1st to know about new patterns, discount codes and sample sales by signing up for our monthly newsletter.