So…
Here's a little riddle for you… "There's one really BIG change that's going to take place for us this year for Quilt Market & Festival and it's going to take place before we even get there". That's OK! You'll never guess what it is, so I'll tell you!
For the 1st time in NINE YEARS,
We're not driving to Houston…
We're FLYING!!!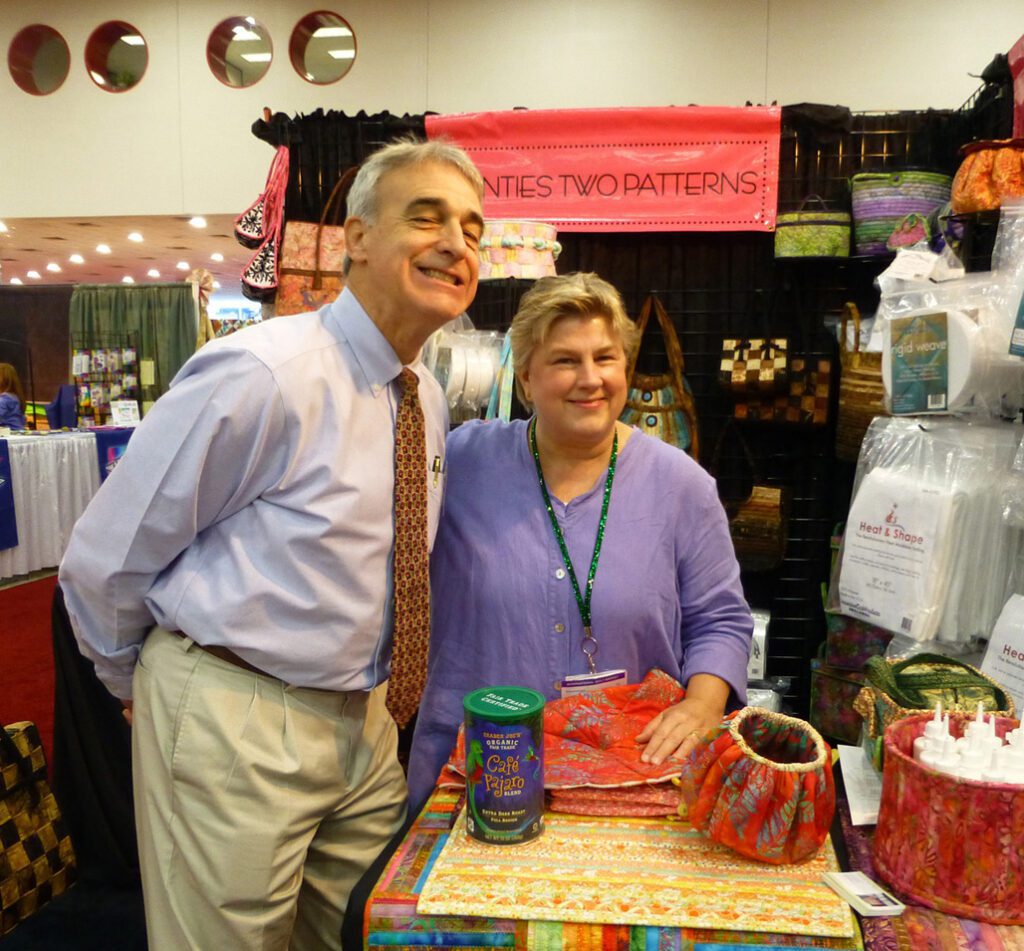 WHAT? You might ask…
But how are you getting all of your stuff to the show???
Well, here's the deal…
Something pretty amazing happened after the AQS Paducah show this past Spring! Our terrific friends (from Auntie's Two Patterns and Wingspan Crafts) after having just moved to North Carolina (conveniently only ~1 hour away from us) surprised us by offering to let us load our stuff in their trailer so they could drag it to Houston for us.
It was a purely selfless offer and honestly one of the most astonishing moments of my life.
So if you come to Houston (as I hope you ALL will), and we look a little more rested and a little less frazzled than usual, you'll know why. And most importantly, after you visit us in Booth #119, please go visit Jim and Carol at Auntie's Two Patterns (at Quilt Market) and Wingspan Crafts (at Quilt Festival) (also on row 1 with us).
And now, it's YOUR turn!
Has anyone ever done something so totally selfless like this for YOU? If so, please feel free to share it with us in the space provided below. With what seems like an endless supply of bad news bombarding at us day after day, it can really help knowing that there still are good people out there, like Jim and Carol! So make our day and share YOUR story!
Check out the best sewing pins with me on Pinterest, join in on discussions or show off your work in our FaceBook Group, or get your daily sewing fix on our Facebook Business Page or get behind the scenes scoops on Instagram, and be the 1st to know about new patterns, discount codes and sample sales by signing up for our monthly newsletter.