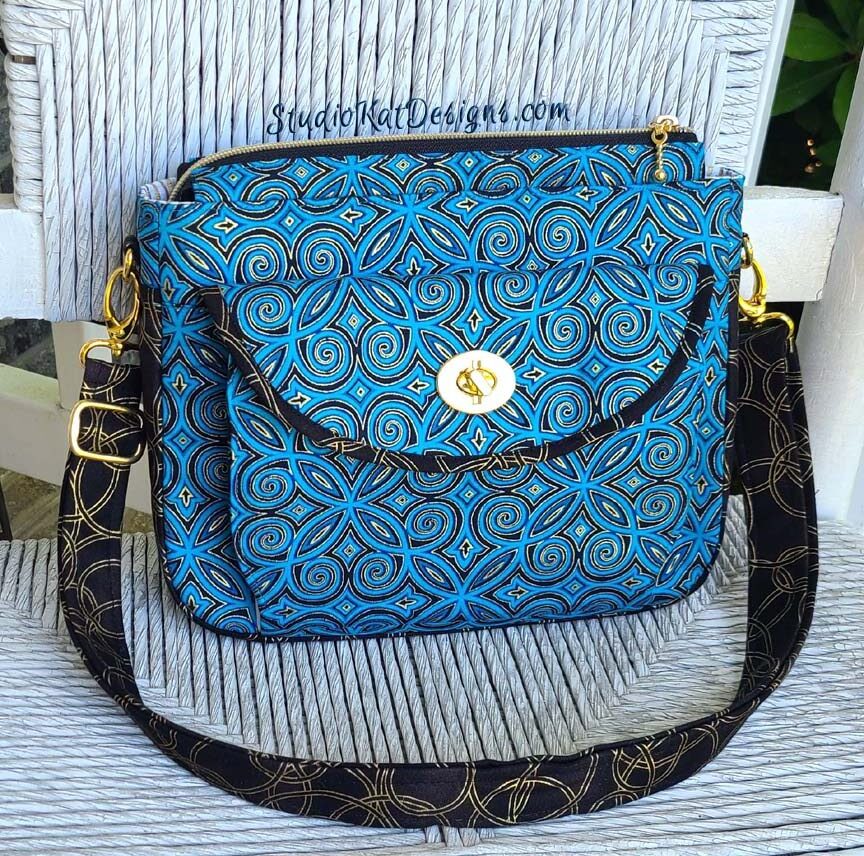 So…
since the sample we made in our last post turned out to be a bit of a debacle, I went back to the drawing board determined to straighten out the "issue" with the main compartment zipper area! And thankfully after finishing this next sample I am pleased to say that the zipper closure issues are now in our rear-view mirror!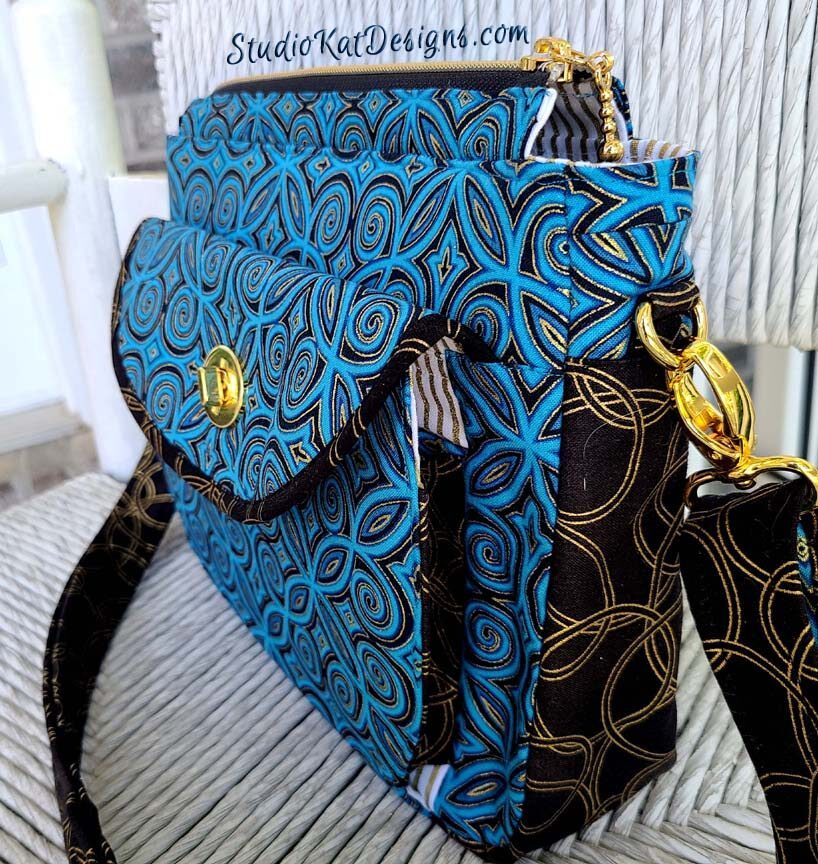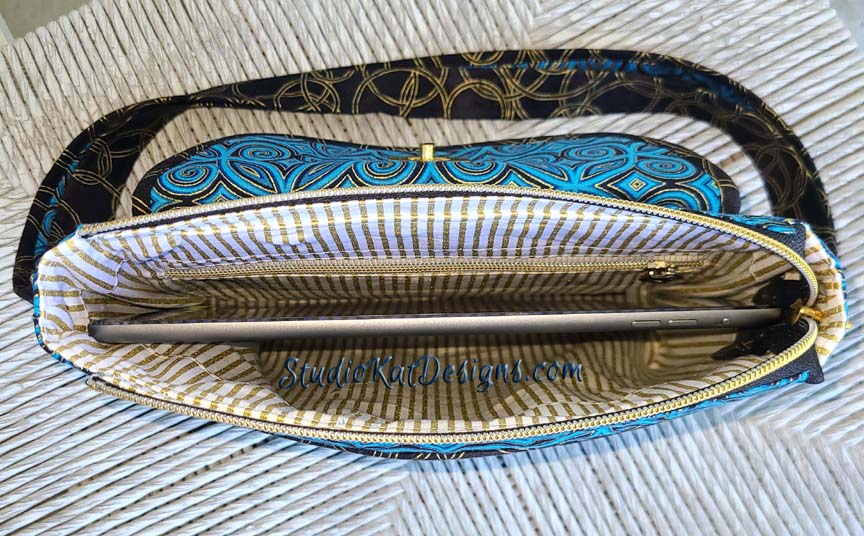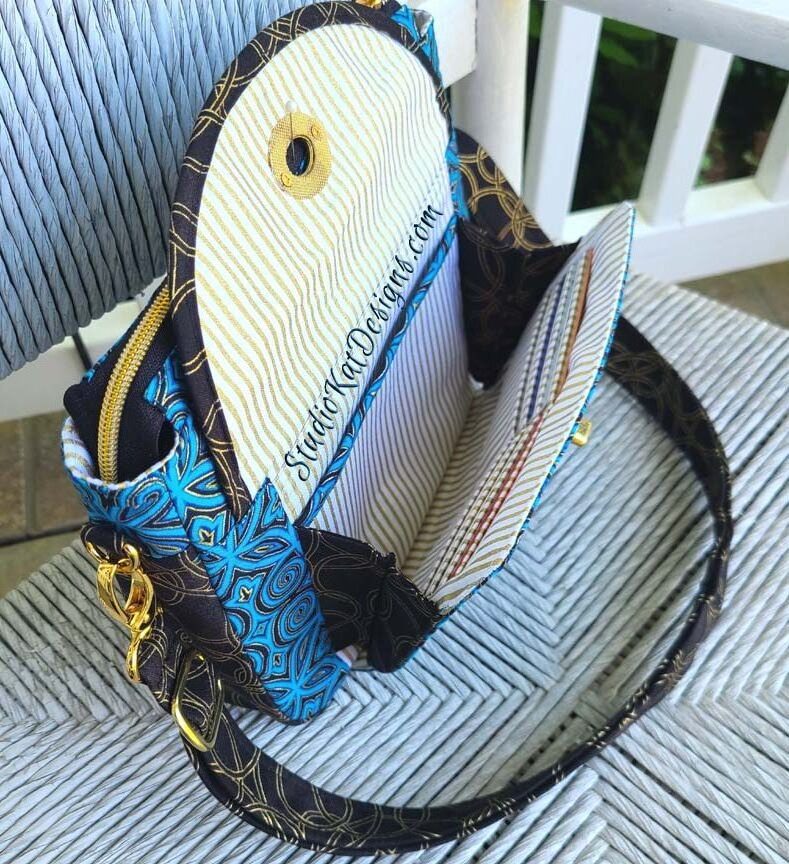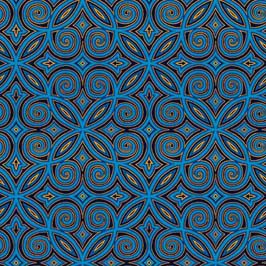 And finally- here's a few answers to the questions
we most often receive when we're working on a new pattern design!
What are the dimensions? the dimensions of this bag are 8″ tall X 10″ wide X 3″
Will my iPad fit inside? YES, most likely. My iPad Air easily fits in the main compartment of this bag.
What will the name of the new pattern be? I don't yet have a name for this design, but I'm all ears!
When can I purchase this pattern? right now, I'm looking forward to an early September release of this new pattern.
Where can I get this fabric? This fabric is called "Silent Night Metallic Arabesque" and it was from Henry Glass Fabrics.
And now, it's YOUR turn!
If you have comments you'd like to share or questions you'd like to ask about this design in general or this sample in specific, please feel free to leave either or both in the space provided below.
Check out the best sewing pins with me on Pinterest, join in on discussions or show off your work in our FaceBook Group, or get your daily sewing fix on our Facebook Business Page or get behind the scenes scoops on Instagram, and be the 1st to know about new patterns, discount codes and sample sales by signing up for our monthly newsletter.