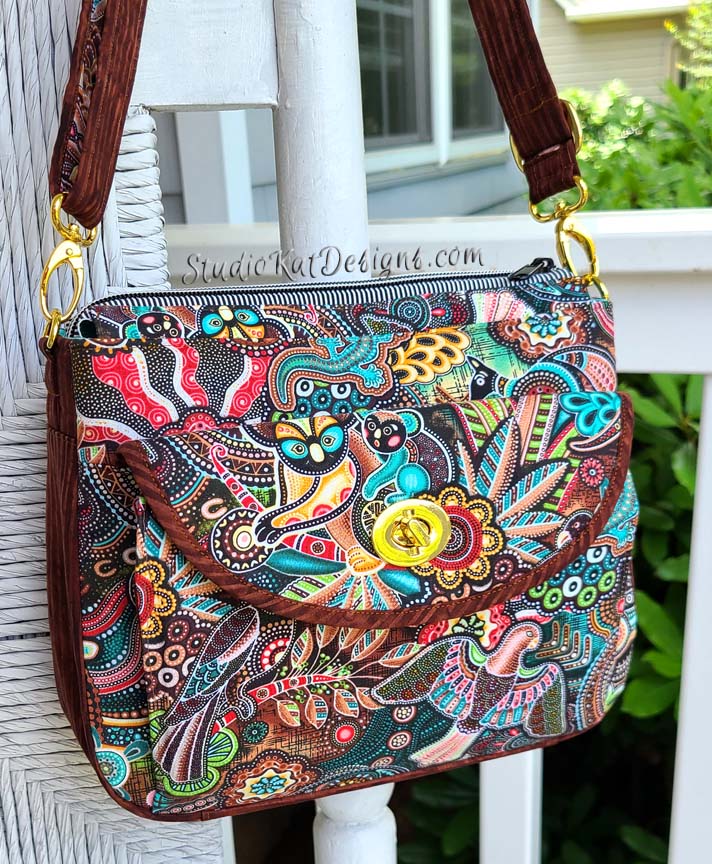 So…
As you might recall from our last post, with the completion of this sample, most all of the little nips and tucks are pretty much finalized and as we go forward from here, we'll be creating show samples that will eventually be on display at the International Quilt Market & Festival in Houston, TX later on this year.
So are there no "tweeks" left to fix?
Well not exactly… but most all of the little adjustments left to make involve more accurate notch placements and the like.
So with that… let me give you the quick tour!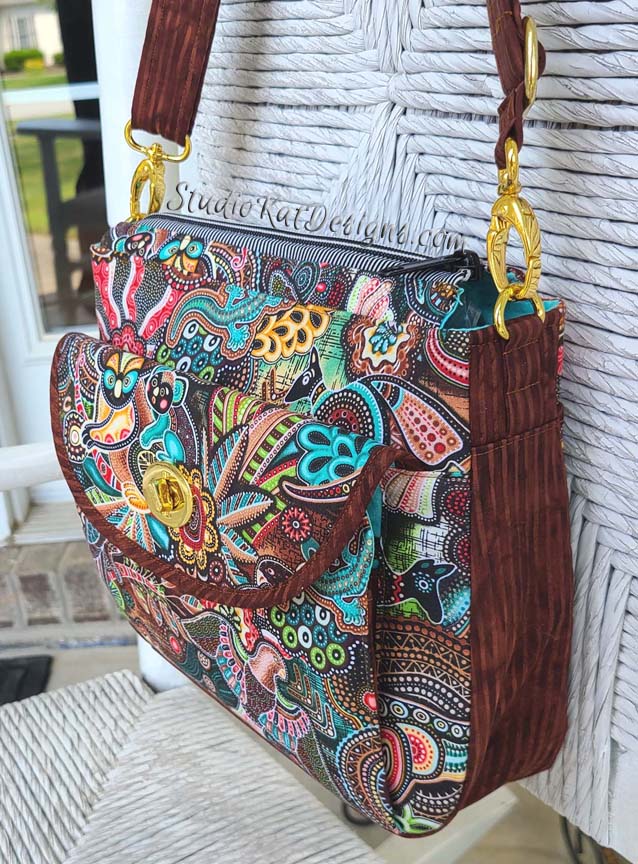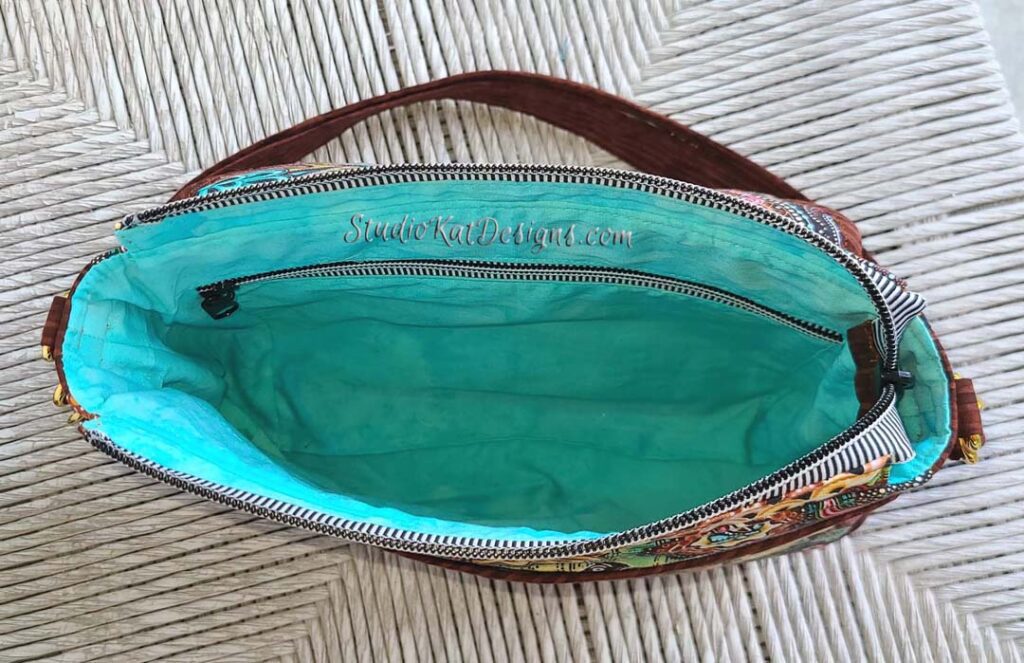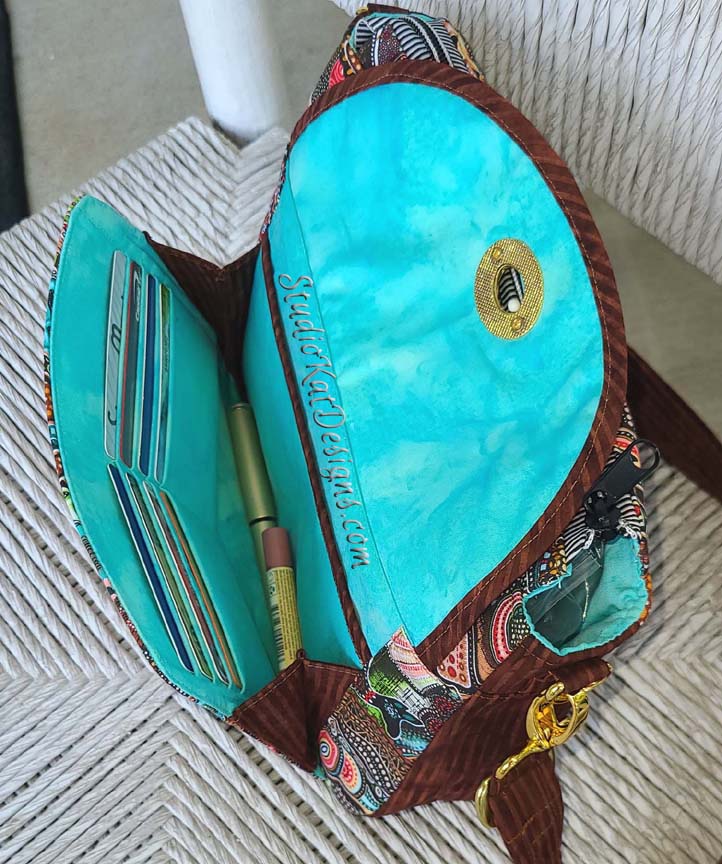 And here's a few answers to the questions we most often receive
when we're working on a new pattern design!
What are the dimensions? the dimensions of this bag are 8″ tall X 10″ wide X 3″
Will my iPad fit inside? yes, my iPad Air easily fits in the main compartment of this bag.
What will the name of the new pattern be? I don't yet have a name for this design, but I'd love to hear any suggestions!
When can I purchase this pattern? right now, I'm looking toward an early September release of this new pattern.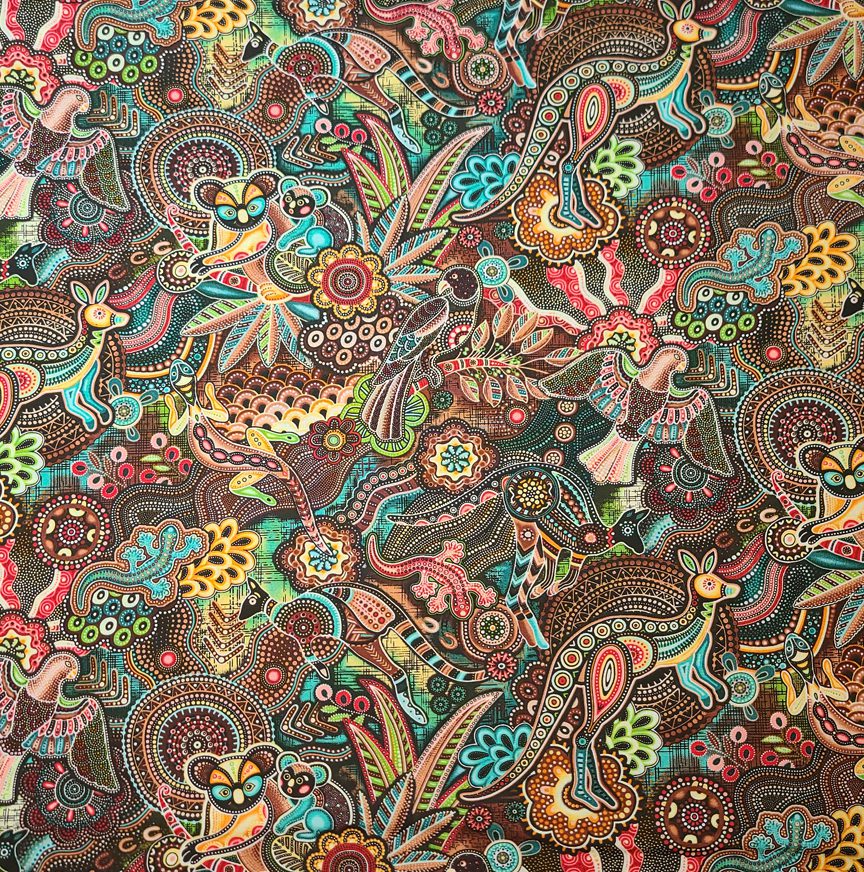 And now… a word about this fun fabric. It's called "Animals of Australia and its from the 'Gondwana' collection by Oasis Fabrics.
I do not generally work in browns tones but I was sold on the richness of this brown along with the other complimentary colors. I combined it with two nice batiks and I like the final result.
It was my plan to carry this Australian fabric on our website, and luckily I did manage to procure 1 bolt of the aboriginal print (but sadly not the two contrasting colors, although it doesn't strike me as it would be hard to find suitable substitutes)! If you like it and can envision it in one of your projects, you can get more information by clicking HERE!
And now, it's YOUR turn!
If you have comments you'd like to share or questions you'd like to ask about this design in general or this sample in specific, please feel free to leave either or both in the space provided below.
Check out the best sewing pins with me on Pinterest, join in on discussions or show off your work in our FaceBook Group, or get your daily sewing fix on our Facebook Business Page or get behind the scenes scoops on Instagram, and be the 1st to know about new patterns, discount codes and sample sales by signing up for our monthly newsletter.