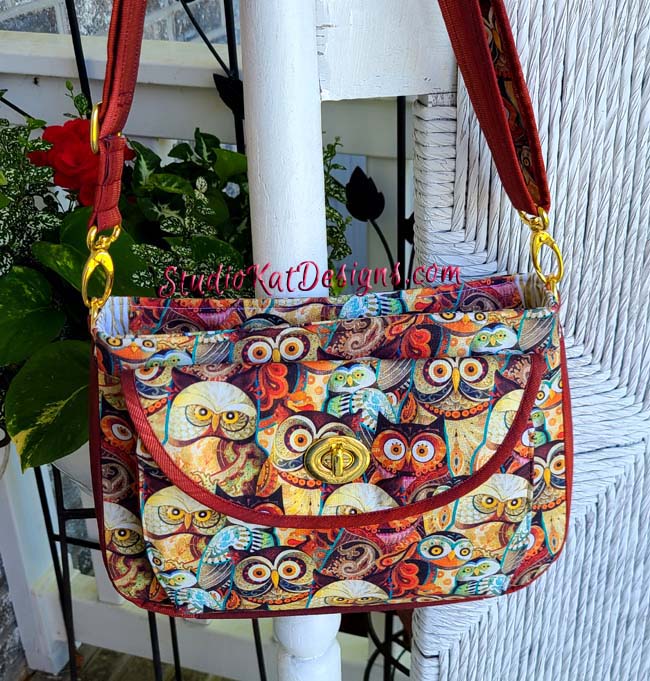 So…
In our last post I said that we were very happy with the progress on our new pattern design for Fall 2022, but were more than a little concerned about the bag opening area to the main compartment. It felt unnecessarily hard and laborious.
But now I can imagine that you might be looking at this picture and thinking… "Wait a sec… something about this sample just doesn't look like the last sample!" and you know what?
You'd be absolutely RIGHT!
But let me explain!
Have you ever had one of those days (or a week of days) where everything you did just seems to go to s%#t? Well that's what happened to me when I tried to make this sample not too long after we got back from the AQS Paducah show!
So what happened?
Well… in a nutshell, my mind just wasn't on my work!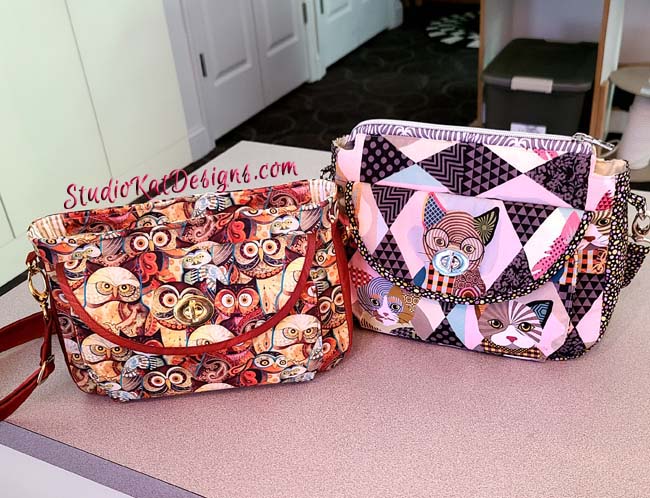 As you can see in this picture above, the difference between this particular sample
and the sample we showed you in our last post is REALLY obvious!
Here's how it all went down!
After I got caught up from our trip to KY, BOTH of my 89-year old parents came down with Covid-19, 1st my Mom, and then 5 days later, my Dad. and yeah, they were both vaccinated and boosted but they somehow contracted the Omicron variant anyway, and since they live in a independent living group situation they became totally quarantined in their quarters.
Now don't get me wrong, I understood the position of the group home completely, but it threw the responsibility for their care completely on me because after all, they couldn't get out for groceries, drug store items and believe me, they could NEVER have set up the ZOOM appointments with their doctors on their own. And besides… given their age, the situation was a little scary!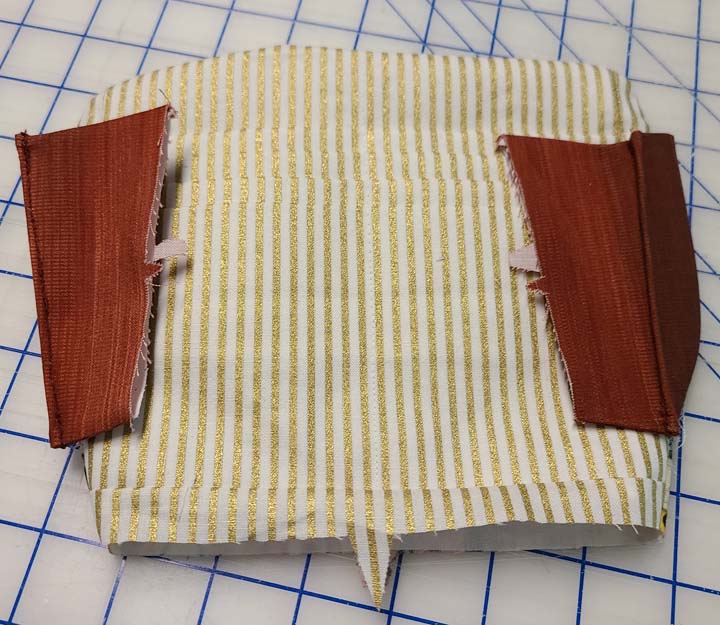 This Caddy was a TOTAL loss for sure!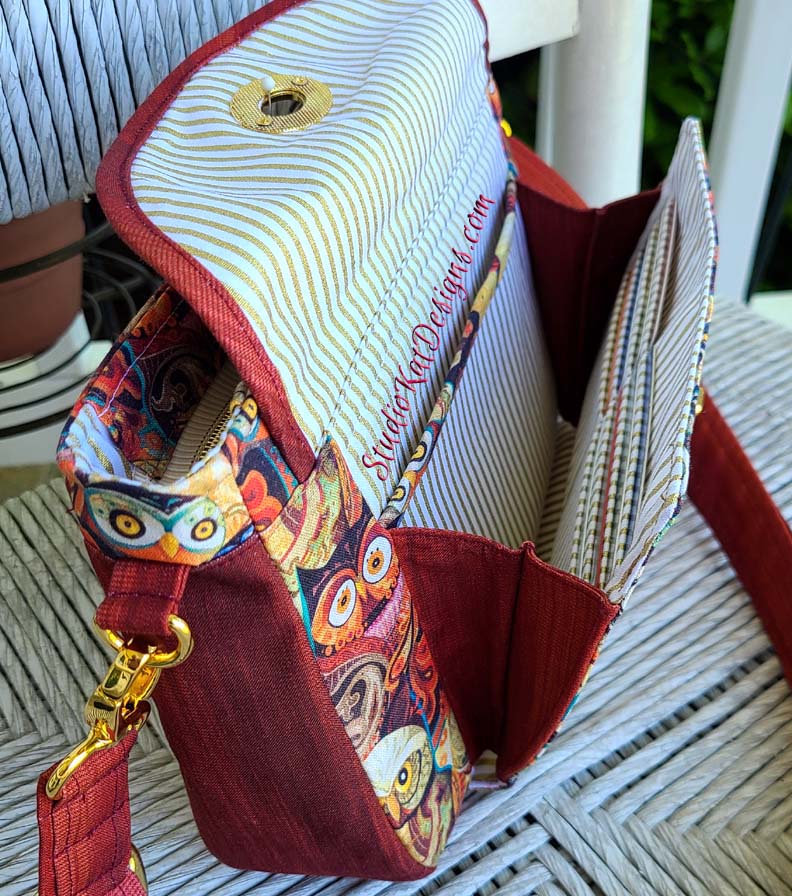 This was only the 1st of TWO big mistakes I made, and the 2nd mistake was WAY WORSE!!!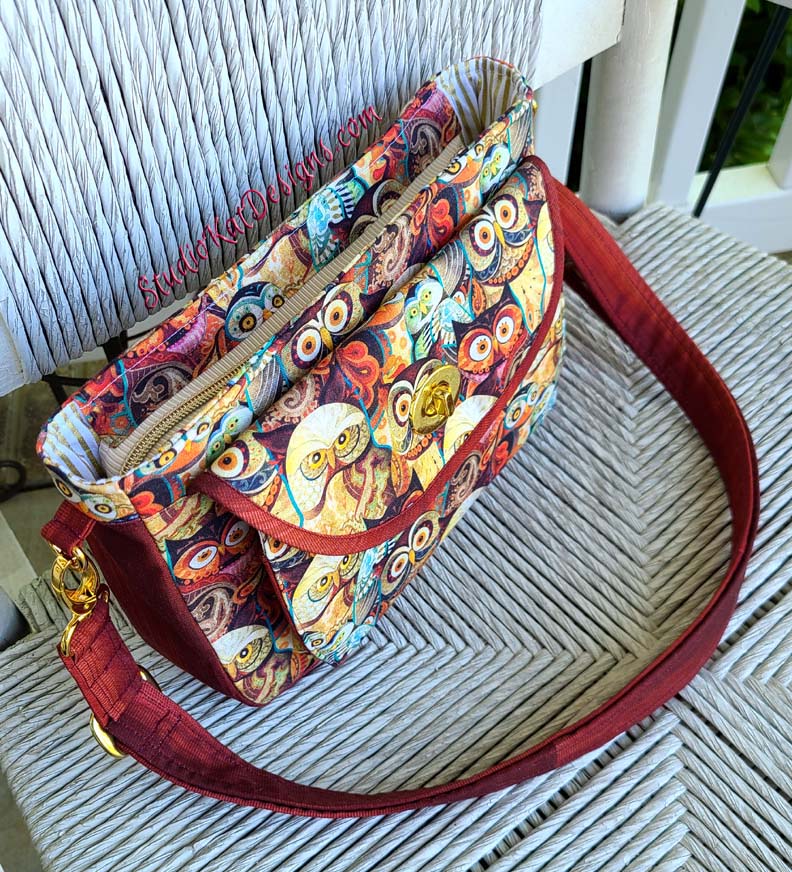 And try as I might, I reluctantly came to the conclusion that there was just absolutely, positively NO WAY this section could be finished with a closed bottom zipper (which I have to admit is better to find out now than later). But additionally, since I made the decision several years ago to discontinue the majority of zipper styles that we carry in the separating variety, AND since I really do not want to go back to stocking them, then it appears that I'll need to do a MAJOR redesign of this Bag Top area in the next round.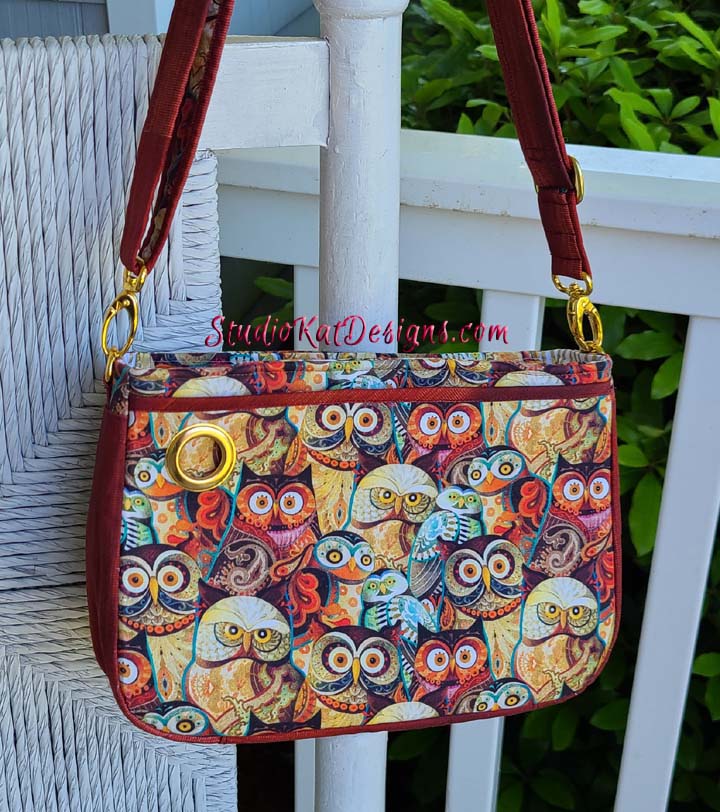 But once again, since it was too late to salvage THIS bag with a redesign, I was faced with the decision to either throw the entire bag in the trash or cut my losses and salvage what I could and predictably… I opted to salvage what I could of the time I'd spent on this sample…. (after all, I did learn some good lessons in the process).
So I literally cut off the top area of this bag, (including the closed bottom zipper) and finished it off with an impromptu inset zipper. I'll obviously never be able to associate this bag in any way with the new design, because it's going to look SO different that the final incarnation for this design, but that doesn't mean it has to be thrown away either, right ? I'll figure out something to do with this bag… (it may get gifted to someone)… but in the meantime…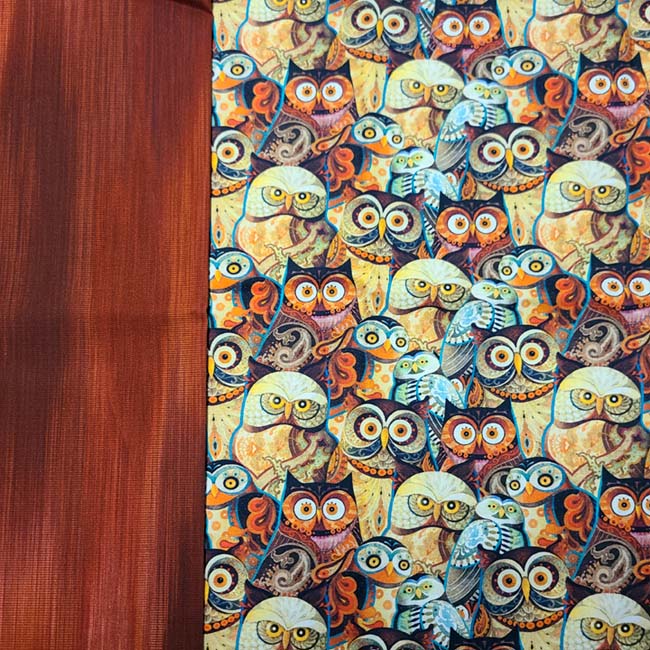 So do stay tuned for the next post in this series when we'll show you the next incarnation in this edition of Purse Pattern Chronicles when I'll show you the first REAL sample of our new pattern design! I PROMISE this time! 🙂
And now, it's YOUR turn!
If you have comments you'd like to share or questions you'd like to ask about this design in general or this sample in specific, please feel free to leave either or both in the space provided below.
Check out the best sewing pins with me on Pinterest, join in on discussions or show off your work in our FaceBook Group, or get your daily sewing fix on our Facebook Business Page or get behind the scenes scoops on Instagram, and be the 1st to know about new patterns, discount codes and sample sales by signing up for our monthly newsletter.