So… in our last post in this series I showed you the "Gorilla sample" for for this edition of Purse Pattern Chronicles and as you might recall, even though I was pretty happy with the silhouette, there were quite a few areas that needed attention!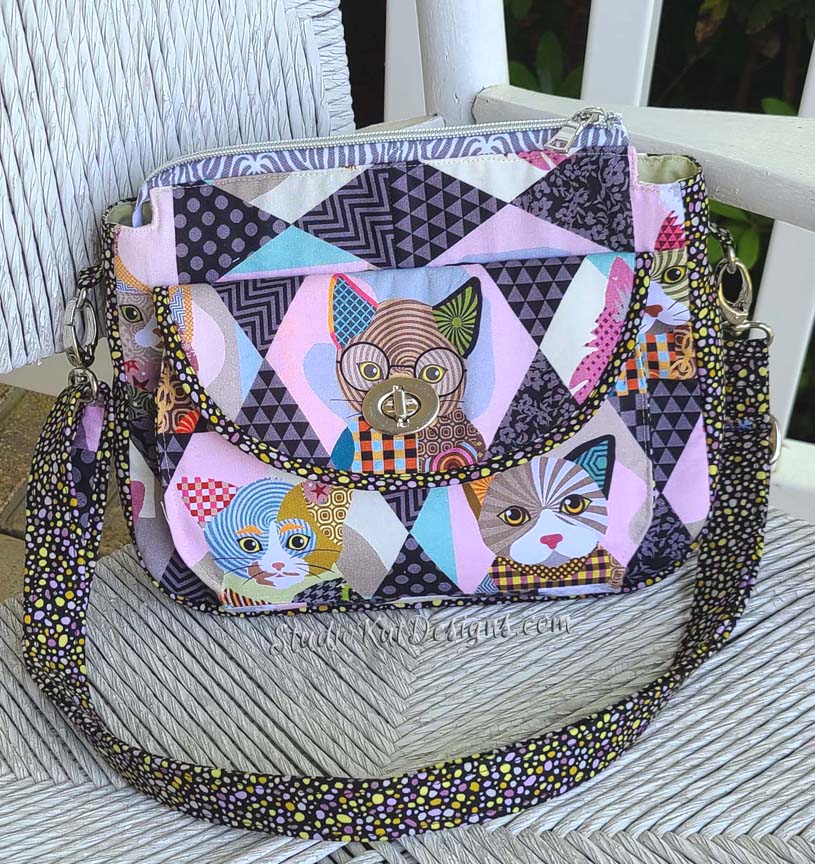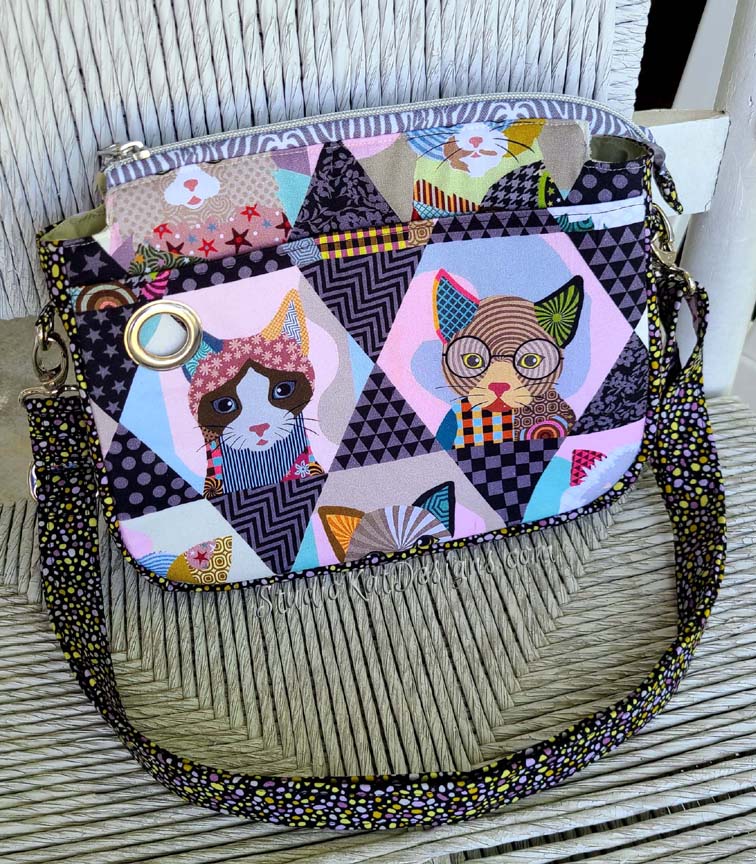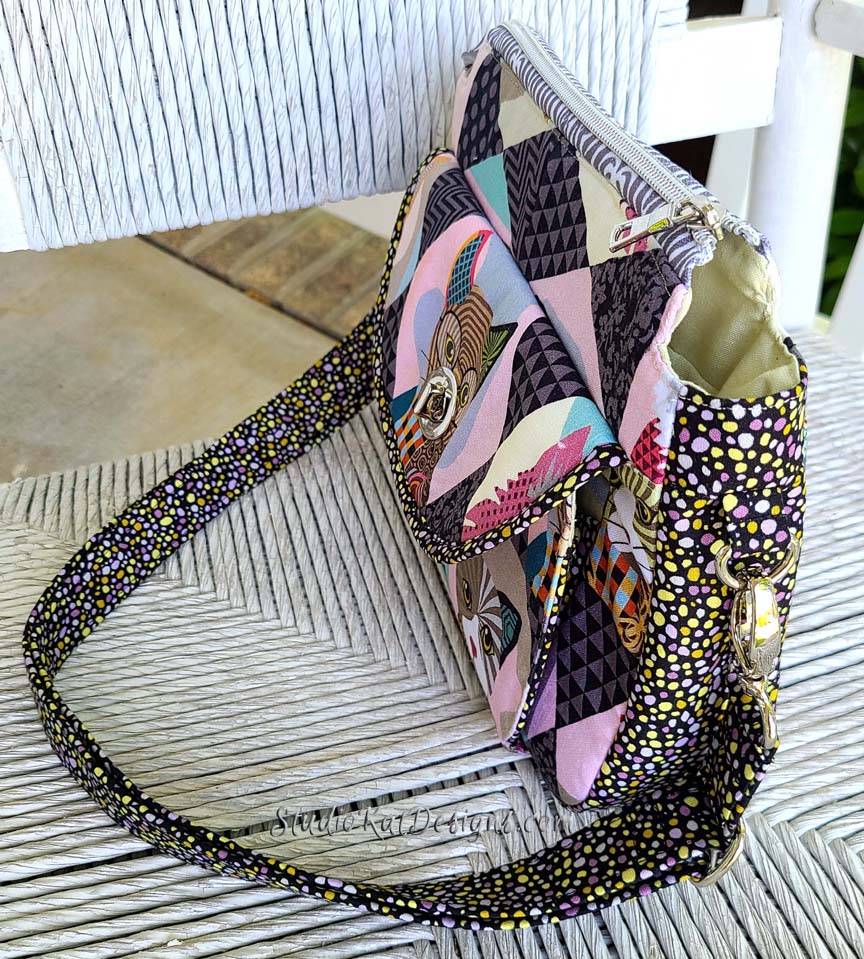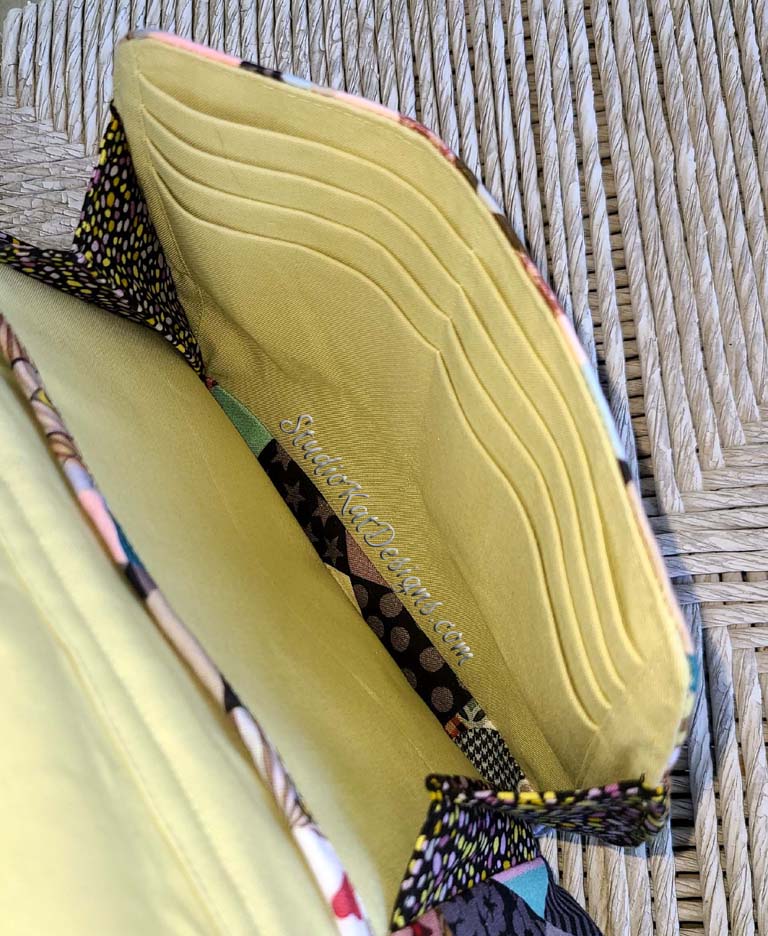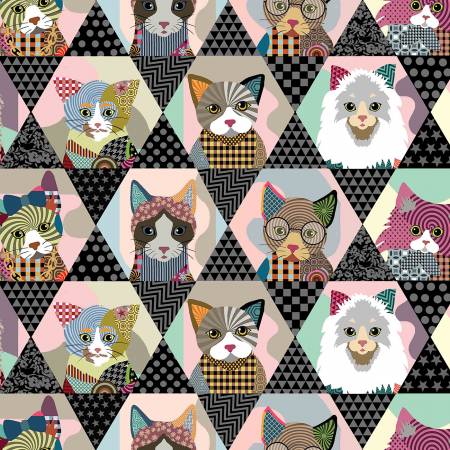 And now for a few words about this fun fabric from Sykel Enterprises. It's called "Life's Better With a Cat" and aren't these frames adorable?
If this fabric is of interest to you, we're currently carrying it in our online store and selling it in half-yard increments. Go HERE for more information.
And finally- here's a few answers to the questions
we most often receive when we're working on a new pattern design!
What are the dimensions? the dimensions of this bag are 8″ tall X 10″ wide X 3″
Will my iPad fit inside? yes, my iPad Air easily fits in the main compartment of this bag.
What will the name of the new pattern be? I don't yet have a name for this design, but I'd love to hear any suggestions!
When can I purchase this pattern? right now, I'm looking toward an early September release of this new pattern.
And now, it's YOUR turn!
If you have comments you'd like to share or other questions you'd like to ask about this new design in general or this sample in specific, please feel free to leave either or both in the space provided below.
Check out the best sewing pins with me on Pinterest, join in on discussions or show off your work in our FaceBook Group, or get your daily sewing fix on our Facebook Business Page or get behind the scenes scoops on Instagram, and be the 1st to know about new patterns, discount codes and sample sales by signing up for our monthly newsletter.