in our last post in this, our 27th cycle of Purse Pattern Chronicles (can you believe it?), I showed you the 1st prototype for what will become out next new pattern design. If you recall, I was reasonably pleased with the 1st prototype I made so I went ahead and made a complete set of templates (including more storage options) and made up the "Gorilla" sample. (Please keep in mind that I may yet add an interior pocket or two in the future.)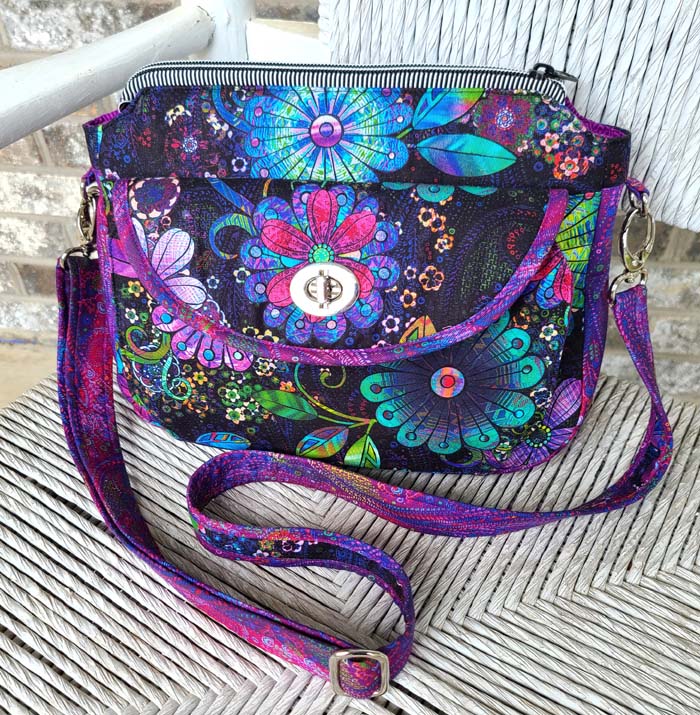 Now if you've been following any of our previous cycles of Purse Pattern Chronicles, then you know by now that I like to carry the first complete sample that I make of any new design for a week or two just to find out if there are "issues" with functionality, because I like to know about these as soon as possible. If the bag opening needs to be wider, or if the silhouette needs to be taller, or if it needs more pockets or if it's hard to open, or if it sags in the middle when its fully loaded, I want to resolve those issues immediately! Around here, we refer to this as the "Samsonite Gorilla Test" and yes I realize I'm dating myself with that phrase so if you're under 50 just click HERE, & it just might start your day off w/a smile!
So… with all the preliminaries out in the open, let me take you on a quick tour of this new design,
including the features that still need some "work"!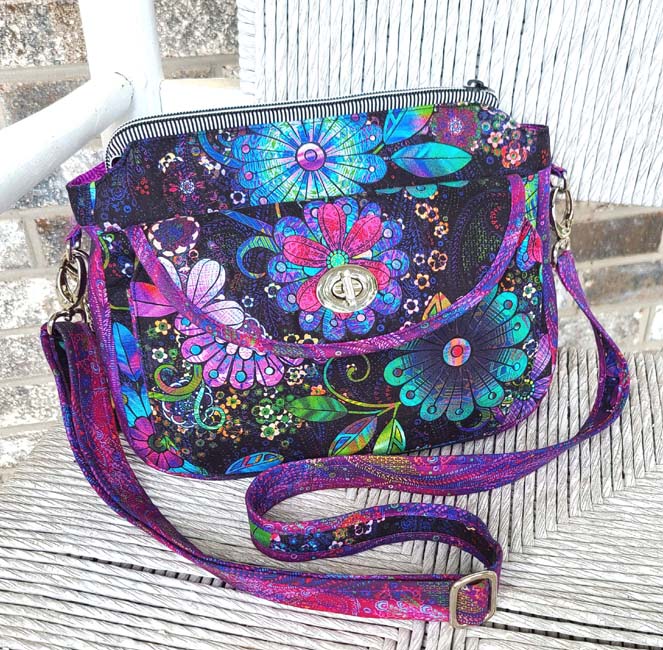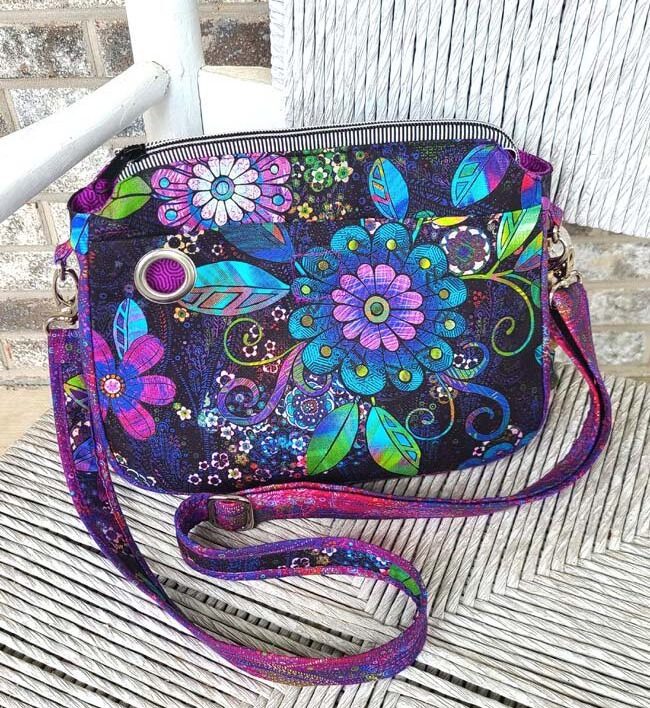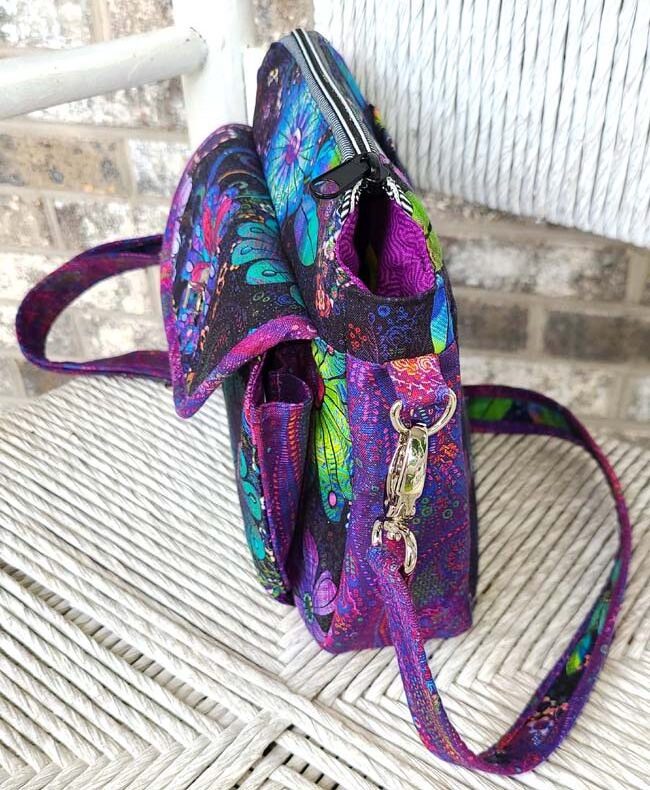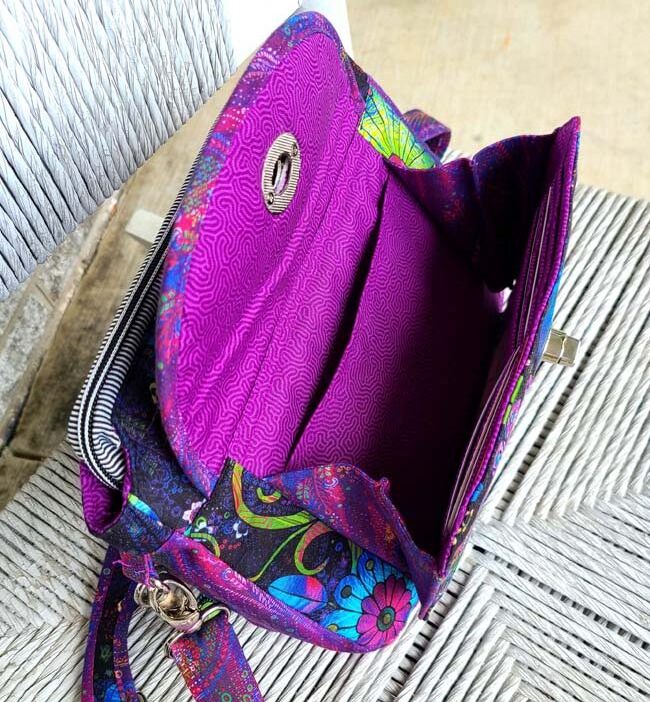 So pleased stay tuned to our next post in this series…
when hopefully we'll have resolved most if not all of these issues. In the meantime, if you have comments you'd like to share or questions you'd like to ask about this design in general or this sample in specific, please feel free to leave either or both in the space provided below.
Check out the best sewing pins with me on Pinterest, join in on discussions or show off your work in our FaceBook Group, or get your daily sewing fix on our Facebook Business Page or get behind the scenes scoops on Instagram, and be the 1st to know about new patterns, discount codes and sample sales by signing up for our monthly newsletter.