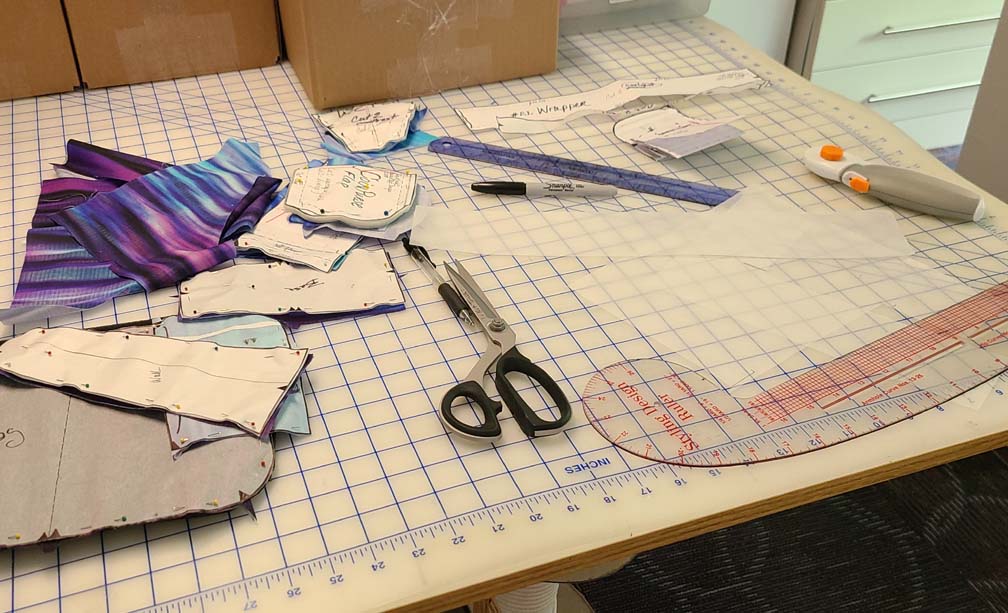 So…
here we go again! I know it might sound funny to say this, but I always dread the actual starting on a new pattern. I put it off, and find other things I've just GOT to do, until I have no excuses left. But then… once I buckle down and actually force myself to start… there's just something about getting out that tracing paper, the curved ruler, the pattern tape and the newly sharpened pencils that gets those juices flowing again! And then it just never fails… once I actually start on a new design…
I just can't STOP!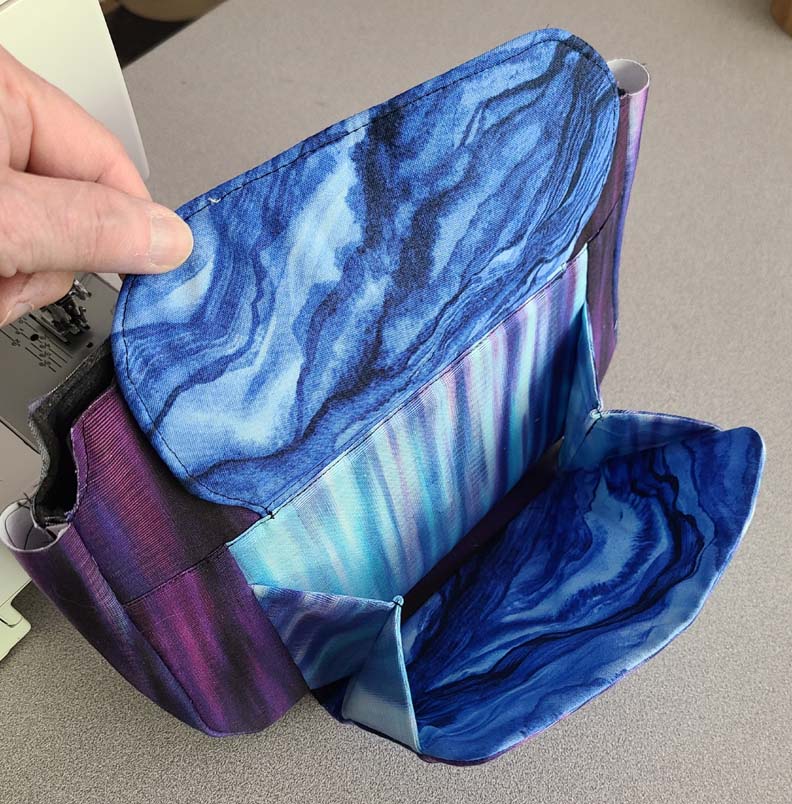 And finally, for this particular sample, I added nothing to the backside of this bag, but FYI I plan on adding a slip pocket to the bag back and ALSO… a grommet so that you could place your phone back there and run your ear buds thru the grommet so that you can listen to your favorite podcast or some music while keeping your phone secure within the pocket!
And now, it's YOUR turn!
First of all I would love to know your overall impression of this bag. Does this seem like a style you'd be interested in? And if so, what comments might you have about the features we have planned? And finally, if you have other comments you'd like to share or questions you'd like to ask about this design in general or this sample in specific, please feel free to leave either or both in the space provided below.
Check out the best sewing pins with me on Pinterest, join in on discussions or show off your work in our FaceBook Group, or get your daily sewing fix on our Facebook Business Page or get behind the scenes scoops on Instagram, and be the 1st to know about new patterns, discount codes and sample sales by signing up for our monthly newsletter.