So…
most everyone knows that last summer the USPS signaled that they were deliberately slowing down all forms of US mail. And even though the delivery speed has improved some since the debacle leading up to Christmas of 2020, it's still noticeably slower than that which we enjoyed pre-pandemic.
But here's the deal… there seems to be a great deal of confusion over which types of USPS domestic mail shipments are automatically assigned tracking numbers. I know this because every week we receive several phone inquiries from customers as to the tracking number associated with their particular shipment. That's because they are under the impression that ALL USPS domestic shipments are assigned tracking numbers…
But that's NOT true!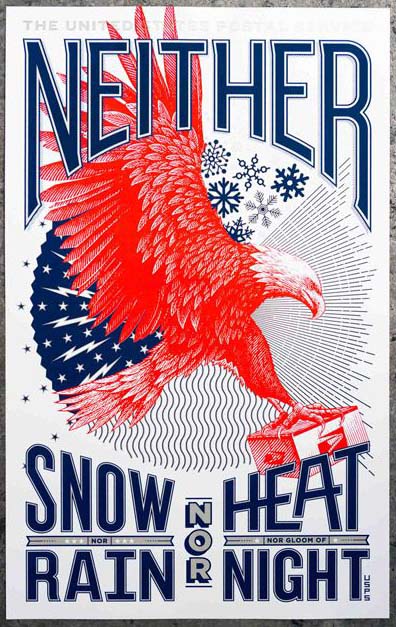 Because these are the circumstances
under which the USPS automatically supplies a tracking number.
ALL international shipments.
ALL Canadian shipments.
ALL US priority shipments.
ALL US shipments of "rectangular packages". FYI- Rectangular packages are basically rectangular in size, but are 3/4″ or more in thickness.
So are there domestic shipments that do NOT get a tracking number?
Indeed there are: As a matter of fact, what most people don't understand about US domestic shipments is that anything classified as an envelope (under 3/4″ in depth) does NOT automatically get a tracking number.
So what does that typically mean for our shipments?
Just so you know… it's always been our priority to keep shipping costs as low as possible for our customers. I know some business owners send all their packages via priority mail simply for the protection of having tracking numbers, both for themselves and for the convenience of their customers.
But this has always been our rule of thumb:
Most pattern orders (of 3 patterns or less) will therefore be shipped in an flat envelope with 1st class postage (and no automatic tracking number), unless the shipping charges total more than $8.50 at which time we automatically upgrade the shipping to priority (which includes a tracking number)
Most orders of Notions Kits as well as pattern orders that also include hardware or zippers will likely be in excess of 3/4″ thick and will be classified as a package rather than an envelope and will automatically include a tracking number. Keep in mind that the shipping cost is higher for packages because they have to be hand-canceled but they do automatically receive a tracking number.
And of course our customers always have the option of upgrading to priority shipping if they are either in an especially big hurry to get their package or if they prefer having a tracking number. (Please note that if you live within 250-300 miles of Advance, NC, it's unlikely that you'll get your package will arrive any quicker via priority shipping than it would via 1st class shipping.)
And now, it's YOUR turn!
If you have comments you'd like to share or questions you'd like to ask about the US Postal Service please feel free to leave either or both in the space provided below.
Check out the best sewing pins with me on Pinterest, join in on discussions or show off your work in our FaceBook Group, or get your daily sewing fix on our Facebook Business Page or get behind the scenes scoops on Instagram, and be the 1st to know about new patterns, discount codes and sample sales by signing up for our monthly newsletter.