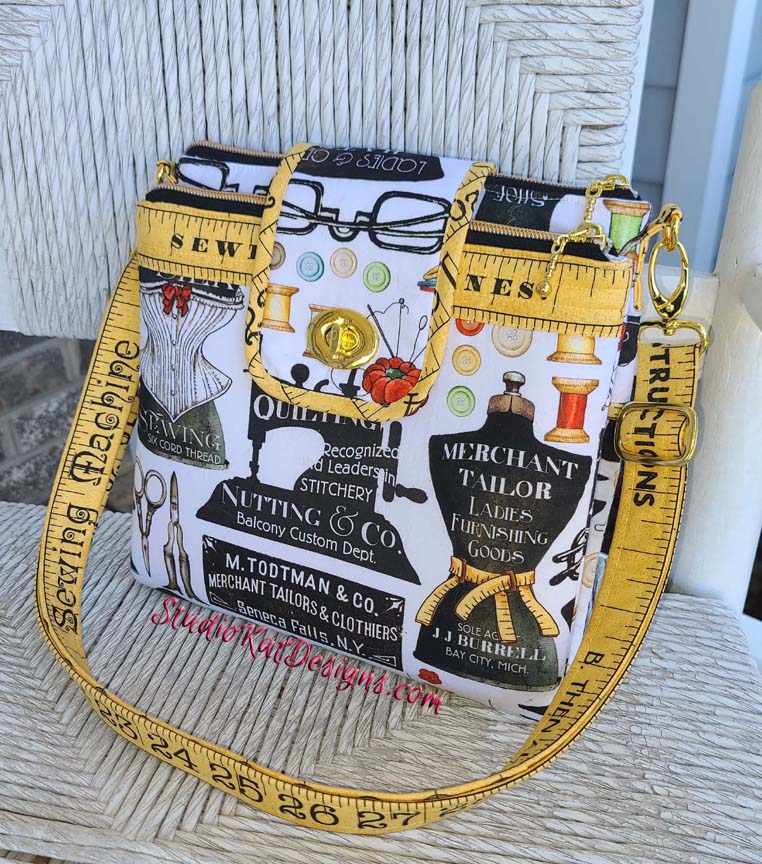 So…
this is the fifth sample I've shown you in support of our 1st new pattern of 2022, the Bella BiFold.
And guess what? I only have one more sample to reveal after this one before I have to make the all-important decision as to which one will represent this design on the pattern cover! But more about that later… for now let me give you a tour of THIS sample!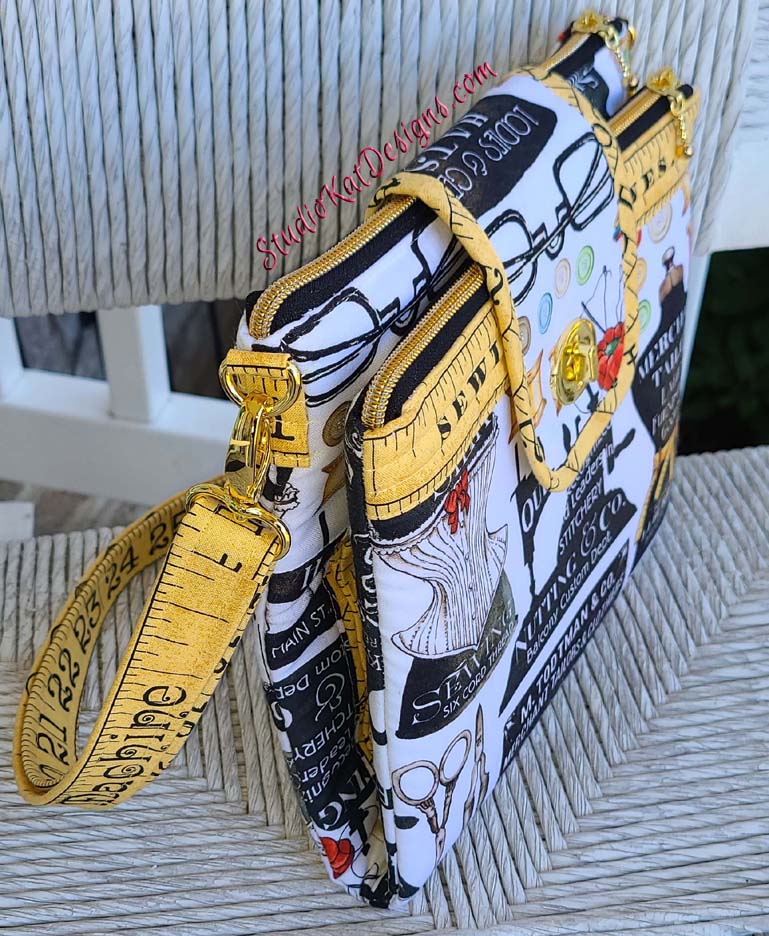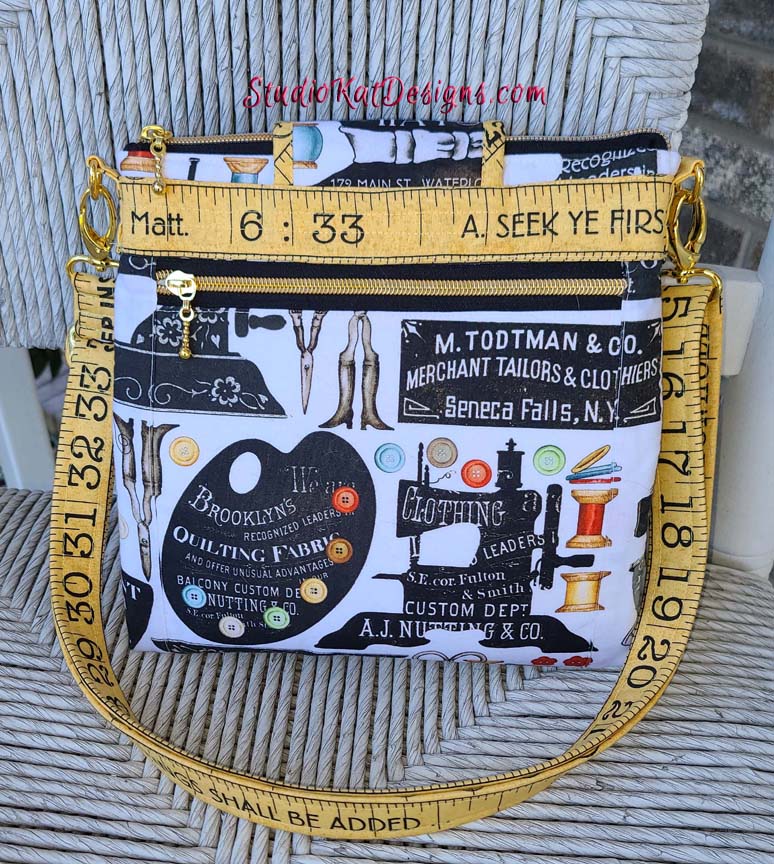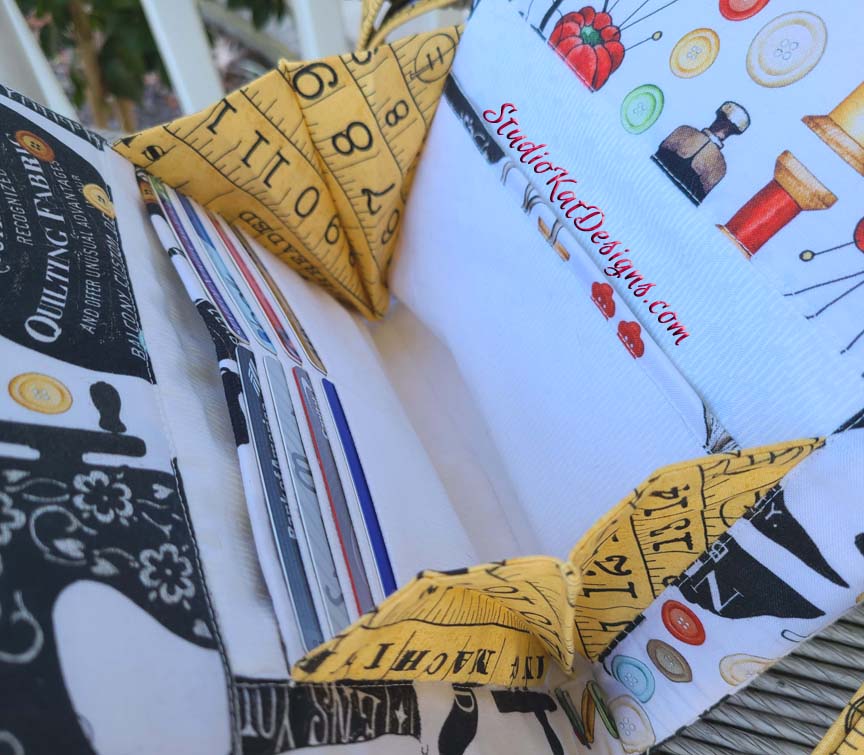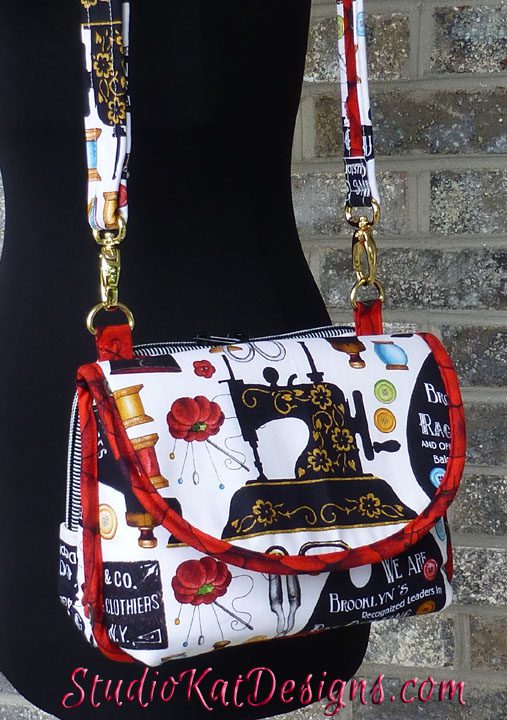 And here's some vital info about the Bella BiFold pattern!
Bag Dimensions– 9″ wide X 9 1/4″ tall X 3″
Fabric Requirements– 1/2 yard exterior, 1/3 yard contrast, 3/4 yard lining
Projected Release Date– late March 2022.
And now, it's YOUR turn!
If you have comments or suggestions you'd like to share about this design in general or this sample in specific, please feel free to leave either or both in the space provided below.
Check out the best sewing pins with me on Pinterest, join in on discussions or show off your work in our FaceBook Group, or get your daily sewing fix on our Facebook Business Page or get behind the scenes scoops on Instagram, and be the 1st to know about new patterns, discount codes and sample sales by signing up for our monthly newsletter.