So…
it's been two years since we've been able to vend at a Mid-Atlantic Quilt Festival. Yep, due to the Covid-19 virus, our last MAQF event was literally one week before the total lockdown of 2020. That seems like such a long time ago, doesn't it? A whole lot of well-documented events have happened since then and we were MORE than happy to be headed back toward Hampton, VA once again!
So how did the 2022 version of the MAQF go?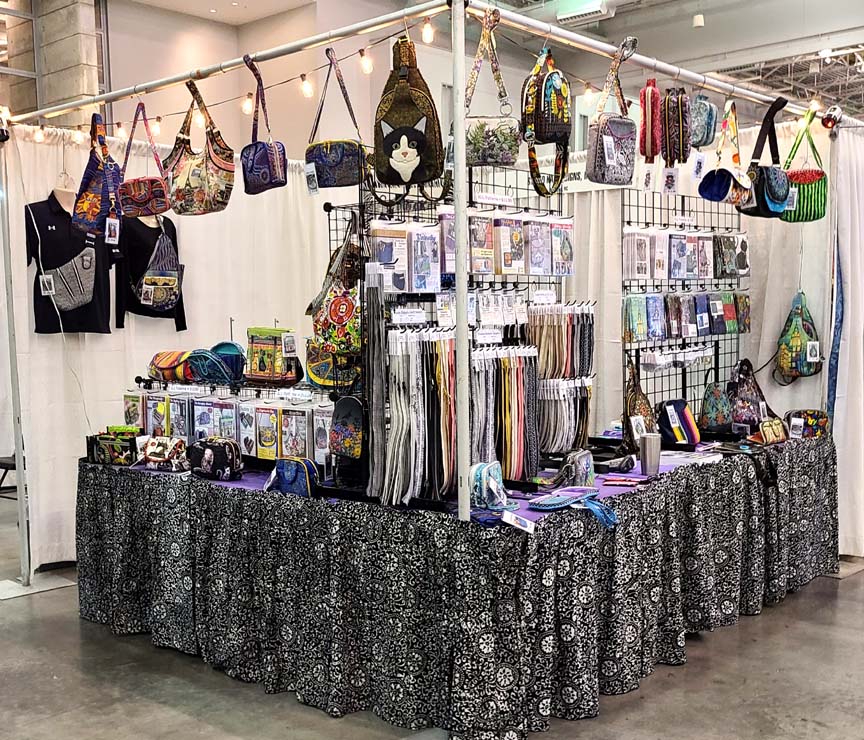 And actually– after the debacle that became known as Road to California '22, the Mid-Atlantic Quilt Festival
was a surprising success! Was it a totally normal show, as in what we would have expected "pre-pandemic"?
No, clearly it wasn't. I'd say there were only about half the vendors in attendance that are normally there,
but the truth is, this show's sales were only ~20% off of what was normal 2 years ago.
All in all it was a nice show. The weather was great, the crowds were larger than expected and there was a nice,
positive vibe in the building. So here's hoping that this is a portend of good things to come for all of us, right?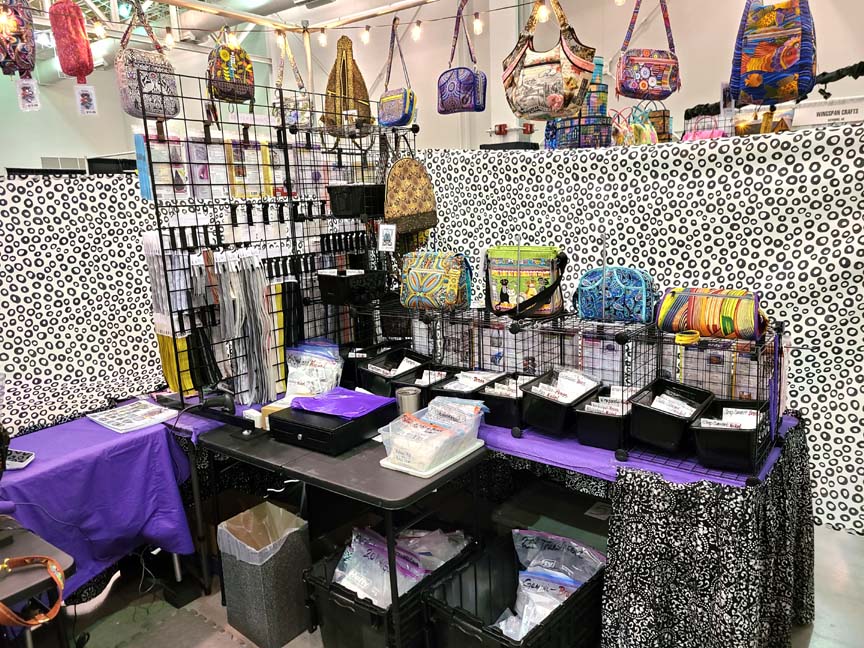 "Who said the grid walls can only be used vertically?"
Suddenly it became clear to me that one 2Ft X 6ft grid wall that was laid horizontally across our side display area could literally replace ALL of those remaining (and annoying) grid boxes in one fell swoop! And you know what? I can't wait to source this idea with a view to trying it out at our next show at AQS Quiltweek-Paducah in late April! I'll let you know how that goes in an upcoming post as we prepare for that show! And just so you know, there hasn't been an AQS Paducah show since April of 2019 and with Omicron rapidly receding right now, this year's AQS Paducah has all the makings of a fantastic show. So…. will we see YOU there?
And now, it's YOUR turn!
We love reading your comments and answering your questions too, so please feel free to leave either or both in the space provided below.
Check out the best sewing pins with me on Pinterest, join in on discussions or show off your work in our FaceBook Group, or get your daily sewing fix on our Facebook Business Page or get behind the scenes scoops on Instagram, and be the 1st to know about new patterns, discount codes and sample sales by signing up for our monthly newsletter.