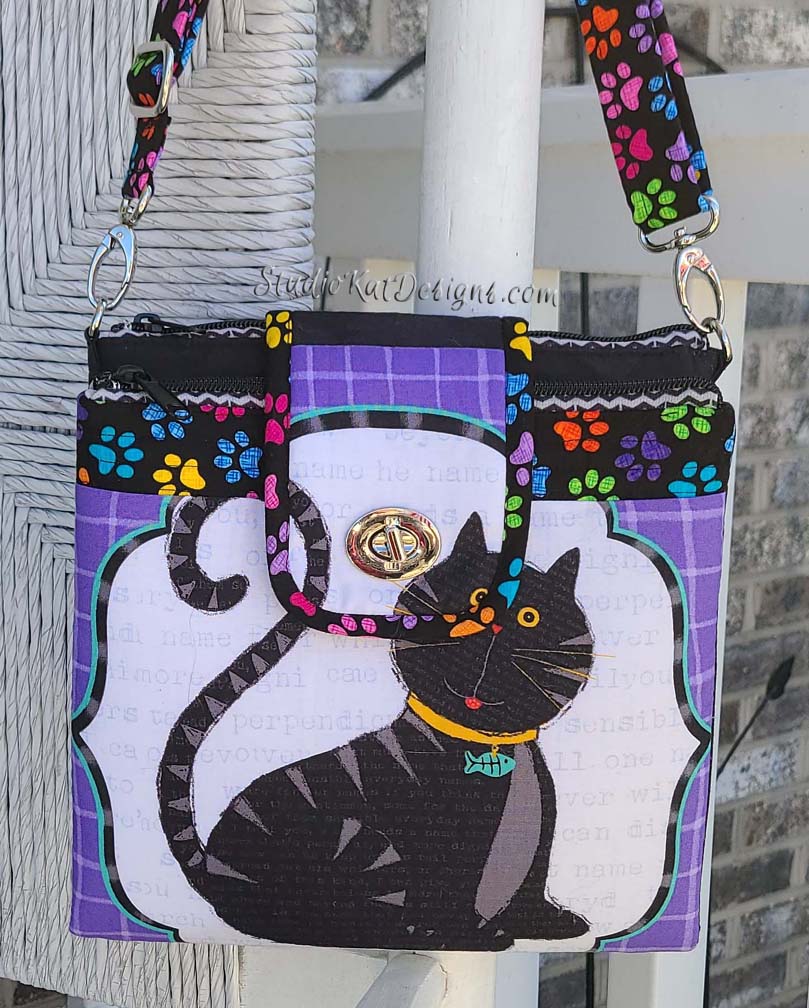 So…
this is the fourth sample of I've shown you during this round of Purse Pattern Chronicles for the Bella BiFold design, and for the 1st time I can honestly say that I totally enjoyed making this particular sample because this fabric was a blast to work with!
I'll tell you much more about this delightful fabric appropriately named "Feeline Good" later on in this post, but first let me show you more about this fun sample!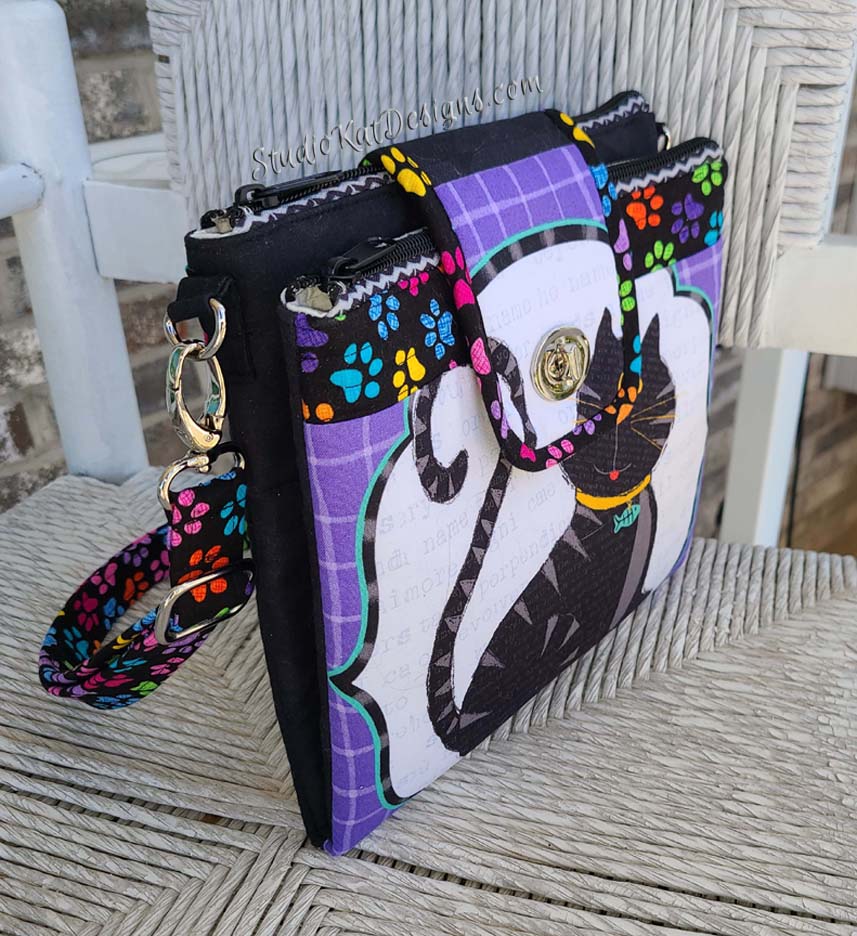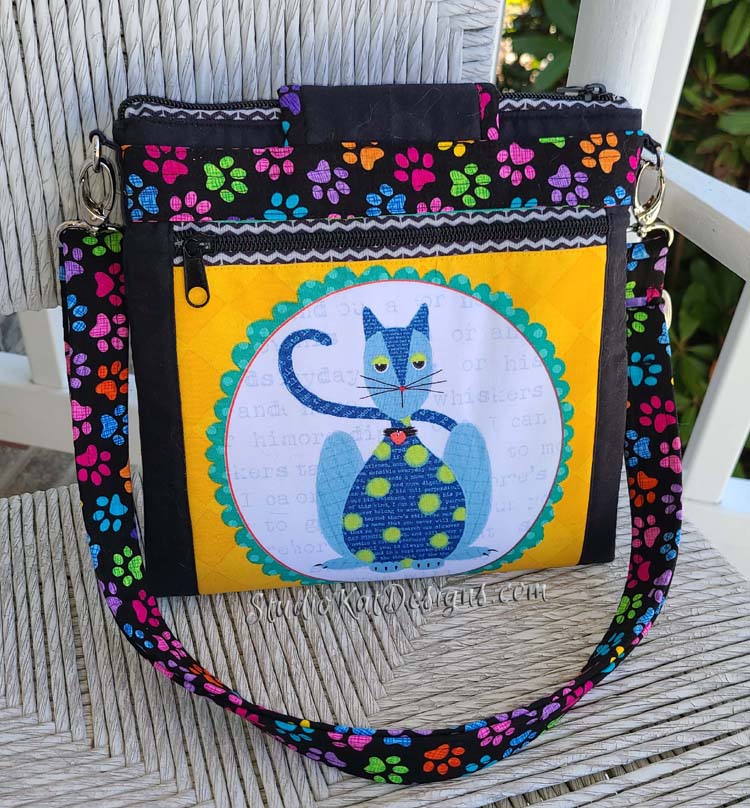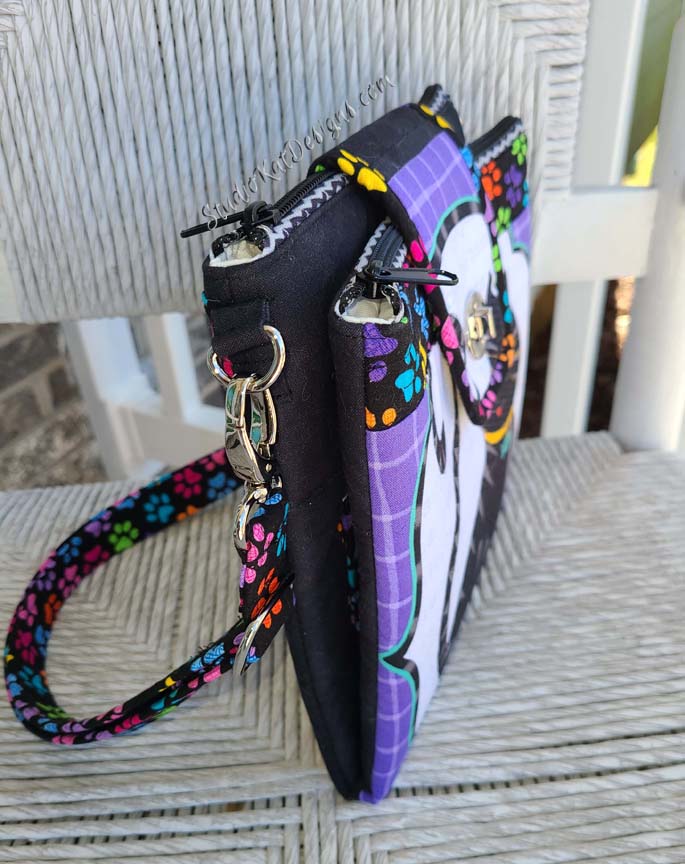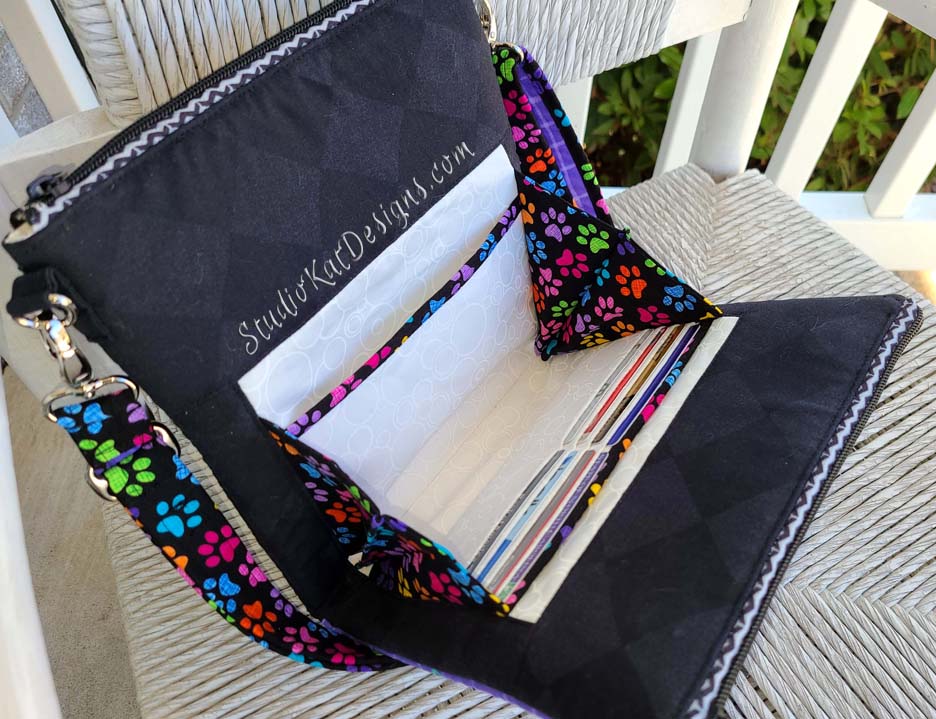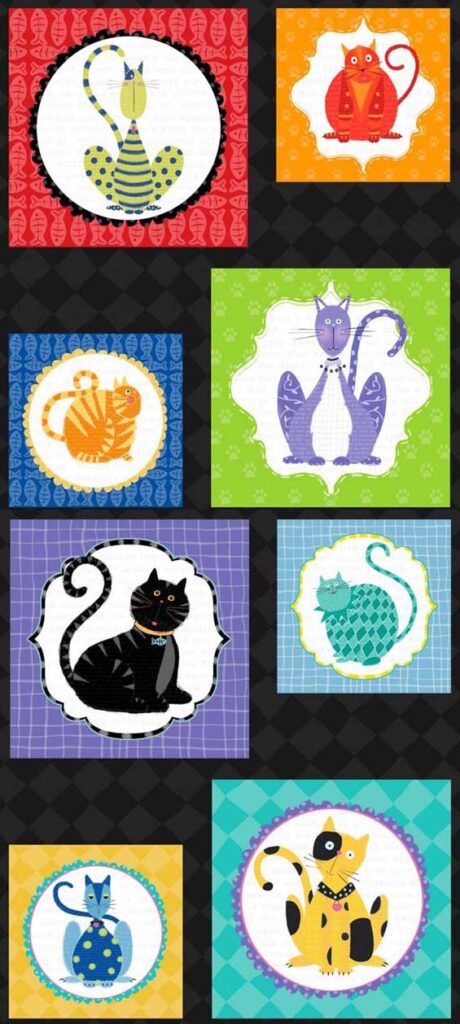 So… now let's talk about
this fun fabric!
It's called "Feeline Good" and it's sold as a 24″ X 44″ panel of eight cute cat prints. As you can see, the cats all occupy differing sized areas on the panel. I did enjoy playing with it but I must tell you that just like most all fussy-cutting projects it consumed a LOT of fabric to use it in the Bella BiFold design!
And here's the deal… we're carrying this fun fabric on our website now and selling it by the panel! You can get more info about it if you're interested, by clicking HERE!
And here's some vital info about this new pattern!
Bag Dimensions– 9″ wide X 9 1/4″ tall X 3″
Fabric Requirements– 1/2 yard exterior, 1/3 yard contrast, 3/4 yard lining
Projected Release Date– late March 2022.
And now, it's YOUR turn!
Do you enjoy fussy-cutting projects? Or do you find the whole idea of fussy-cutting to be too laborious and time consuming? If so, following the release of this pattern, I plan on doing a post or two on fussy-cutting because I feel like I have a hassle-free method of accomplishing it! 🙂 And remember, we love reading your comments and answering your questions too, so please feel free to leave either or both in the space provided below.
Check out the best sewing pins with me on Pinterest, join in on discussions or show off your work in our FaceBook Group, or get your daily sewing fix on our Facebook Business Page or get behind the scenes scoops on Instagram, and be the 1st to know about new patterns, discount codes and sample sales by signing up for our monthly newsletter.