So…
in our last post in this series I told you that we were coming to the end of the line for this new pattern, the Bella BiFold, which means it won't be too long now before before we start talking about "end of the line" type things… like which sample to put on the pattern cover, and when the release day will be! And the truth is, this is the very Iast sample I'll be showing you before all the "fun stuff" begins! So what are we waiting for, let me give you a quick tour!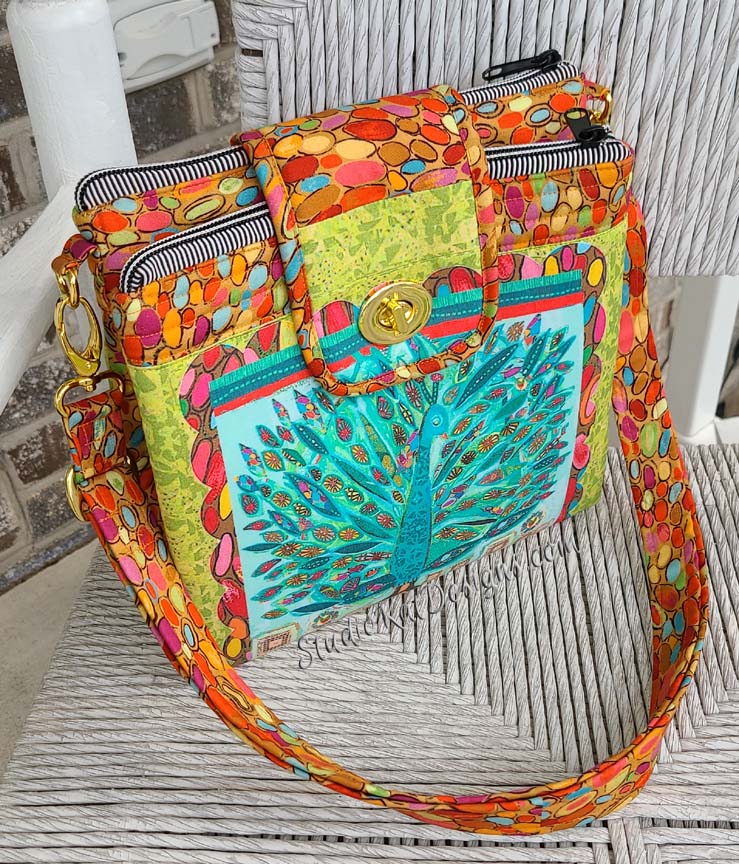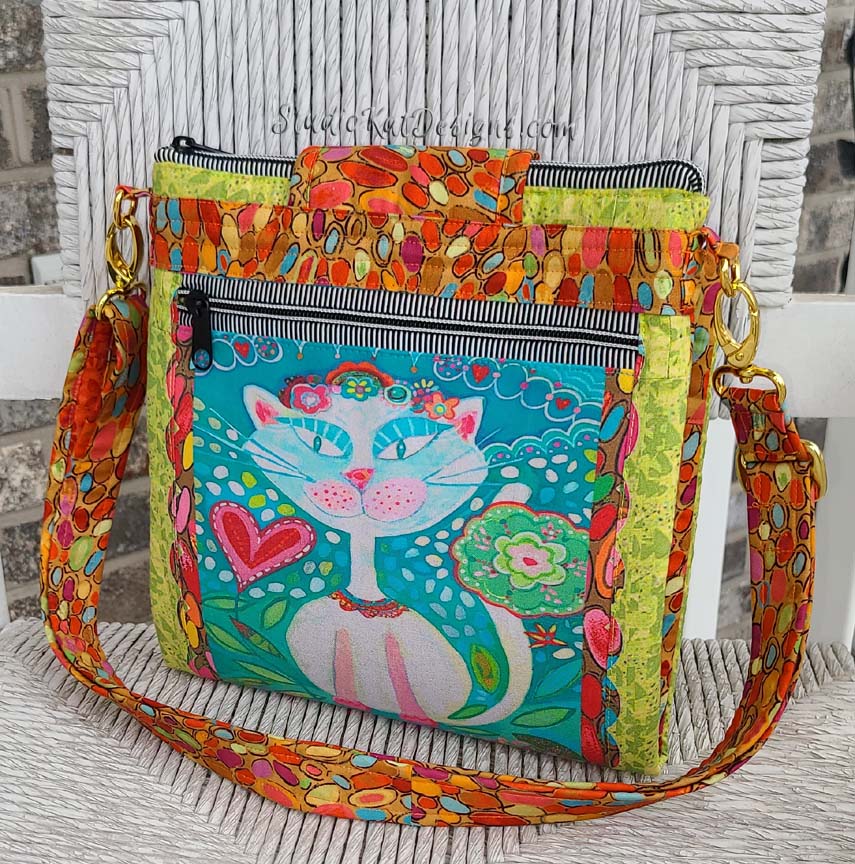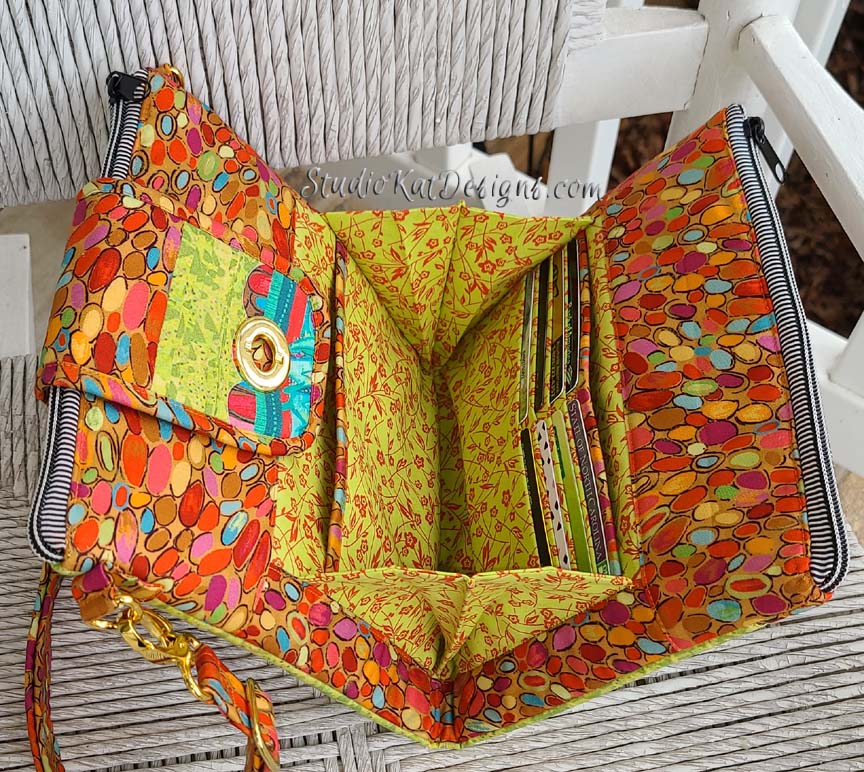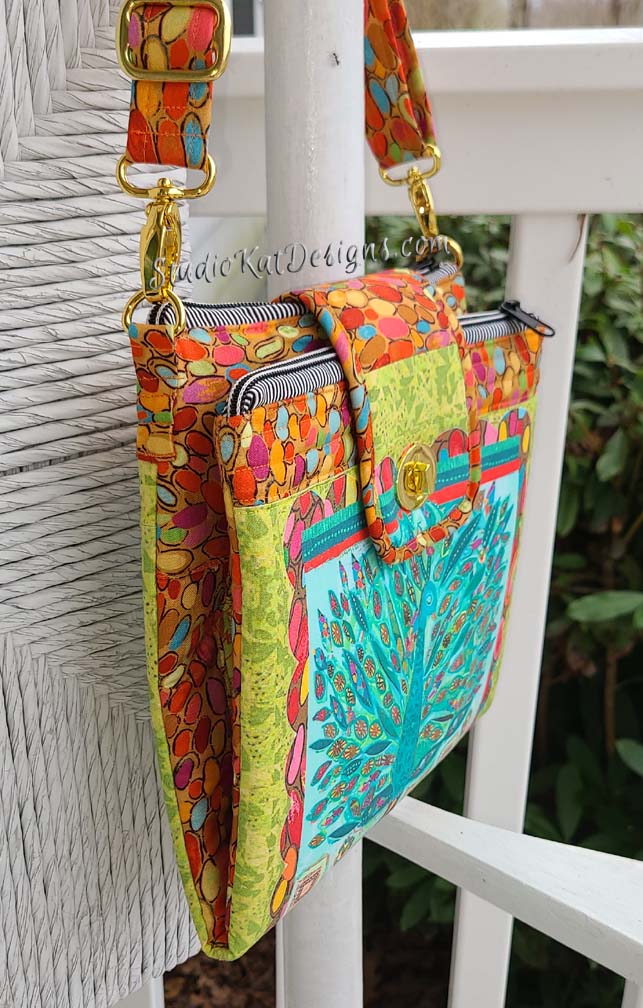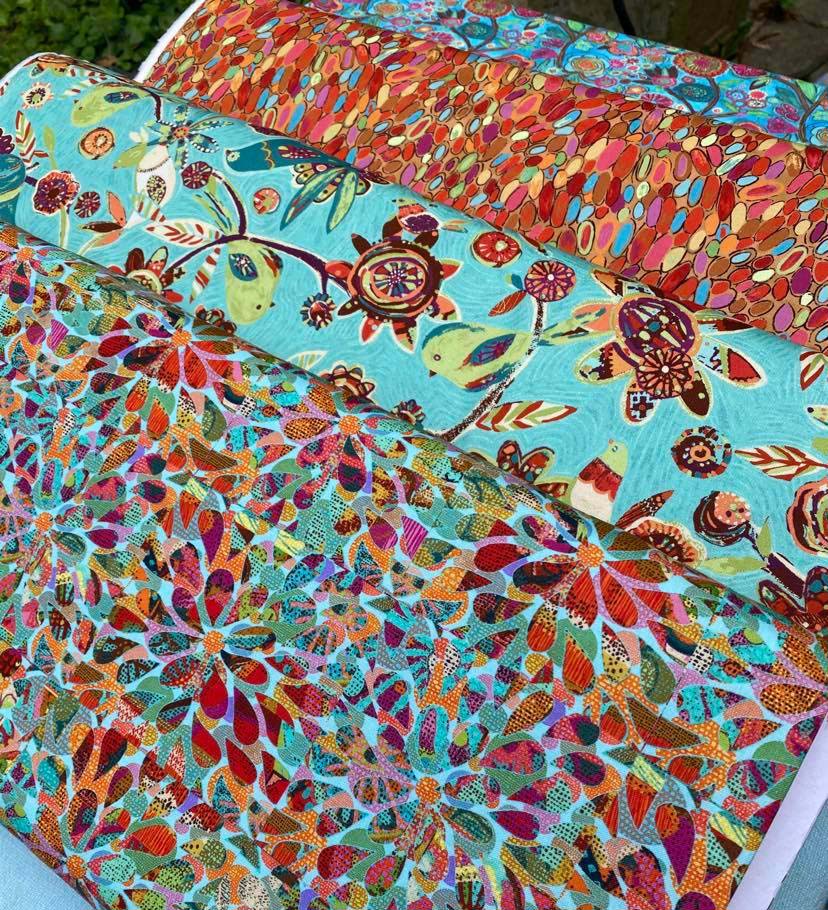 So… one of the things I appreciate the most about Carter is that she is a TOTALLY independent fabric designer… meaning that she doesn't work for a major fabric house… or even a minor fabric house. She designs her fabrics, gets them manufactured on her own, and then she proceeds to market and sells them totally on her OWN!
It's not an easy proposition, but she does it so well! If you'd like to check out the fabrics that P. Carter Carpin has to offer, just click HERE to check it all out! You won't be disappointed!
And now… here's some vital info you might be interested in!
Bag Dimensions– 9″ wide X 9 1/4″ tall X 3″
Fabric Requirements– 1/2 yard exterior, 1/3 yard contrast, 3/4 yard lining
Projected Release Date– late March 2022.
And since this is the last sample we'll be showing you in the run-up to the Bella BiFold pattern release, (at the end of this month), that only means one thing!
We'll need some SERIOUS help picking out which sample to put on the pattern cover!
So… PLEASE put your thinking caps on and stay tuned for the next post in this installment of Purse Pattern Chronicles when you can let us know YOUR preference for the Bella BiFold "cover model"! It'll be fun, right?!
Check out the best sewing pins with me on Pinterest, join in on discussions or show off your work in our FaceBook Group, or get your daily sewing fix on our Facebook Business Page or get behind the scenes scoops on Instagram, and be the 1st to know about new patterns, discount codes and sample sales by signing up for our monthly newsletter.