So…
in our last post we showed you the "Gorilla" sample for this round of Purse Pattern Chronicles but, for what I do believe is the 1st time in 25 other Purse pattern Chronicle rounds, we were so dissatisfied with our Gorilla sample that we actually opted to make another!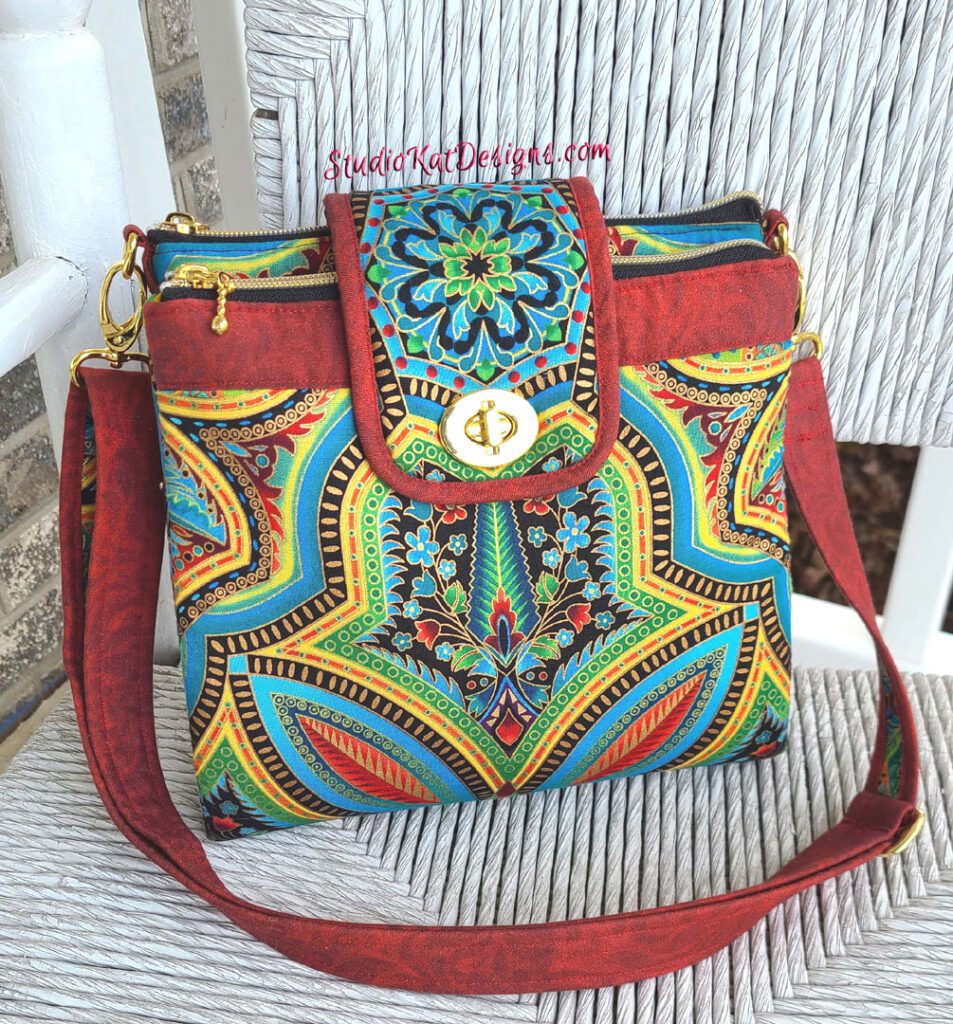 You see I got totally fooled by this design! I just had it in my head that it would function well without the typical foam stabilizer that we normally use. (And truthfully, some bags really do!)
And I actually was relatively certain that this bag was one of those unusual bags but from the moment I turned it right-side-out I knew I was WRONG!
So this time, I didn't pass GO, I didnt collect $200, I went straight for the Soft & Stable!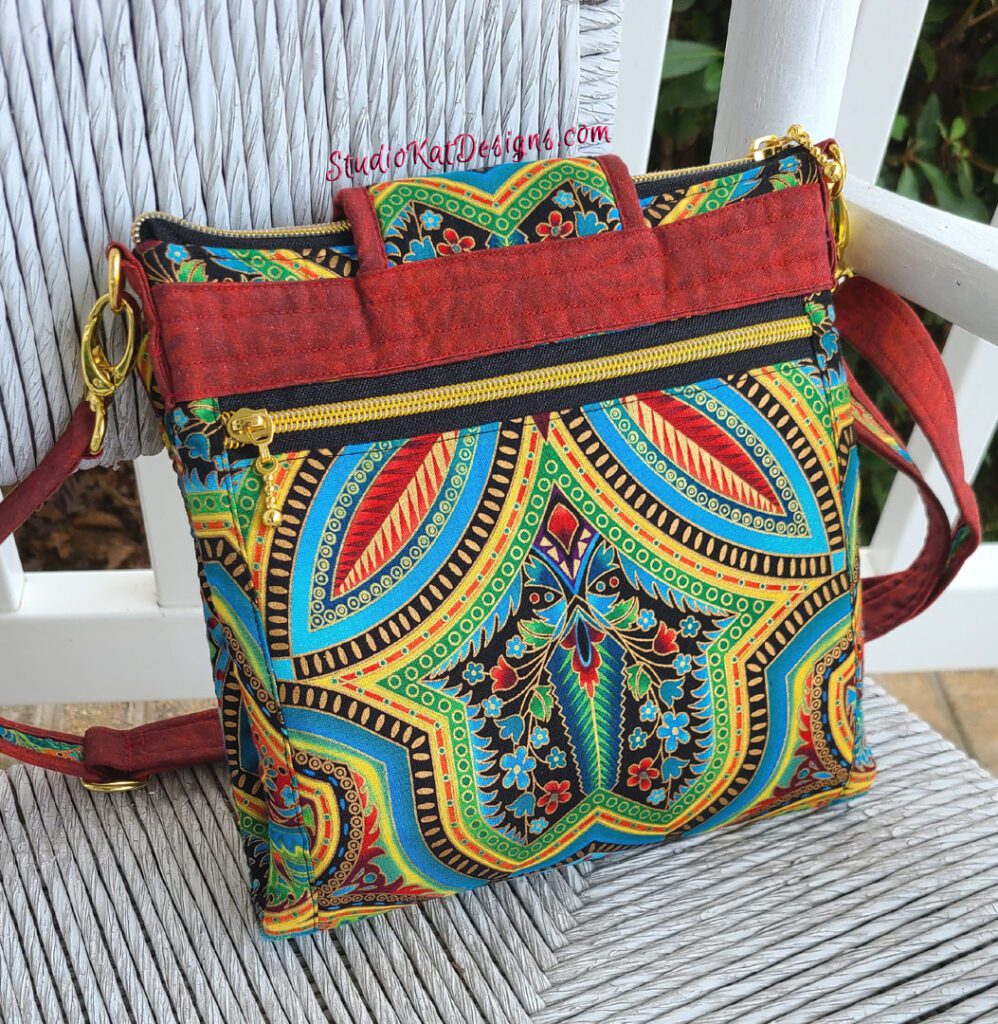 So let's talk about THIS, our 2nd Gorilla sample!
First of all— let me say that I am tickled PINK that I get to carry this bag for a few weeks (or a few years)! While I like all the bags I design, there's understandably been a few of them that really fit my lifestyle, and this bag hits all the right notes with me! Hopefully it will for you as well!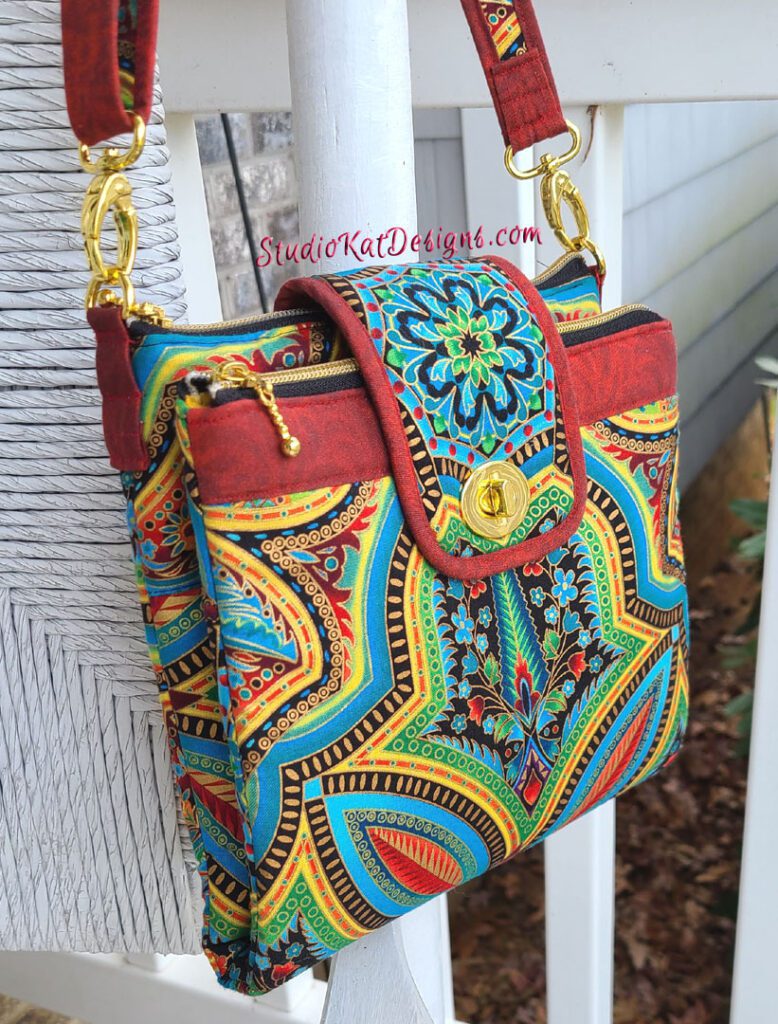 First of all, this designs borrows heavily from one of my very first designs released WAY back in 2004, the Vervalise! Funny thing is, I didn't even realize it until I had carried this bag for several weeks because this design is so much more user friendly that the Vervalise was!
OK- I'll cut myself some slack since I was just a "baby designer" back then, but here's the features I like most about this design!
The twist lock closure- when I show you the cool interior you'll understand why this is important for this design. I have to say that I found this particular twist lock tough to install, but believe me when I say I WILL find a better way. Additionally, our invisible sew-in magnet closures can always be substituted for folks who really would prefer it to a twist lock!
There's two completely separate & zippered pouch pockets which makes it really easy to keep your items sequestered and easy to find!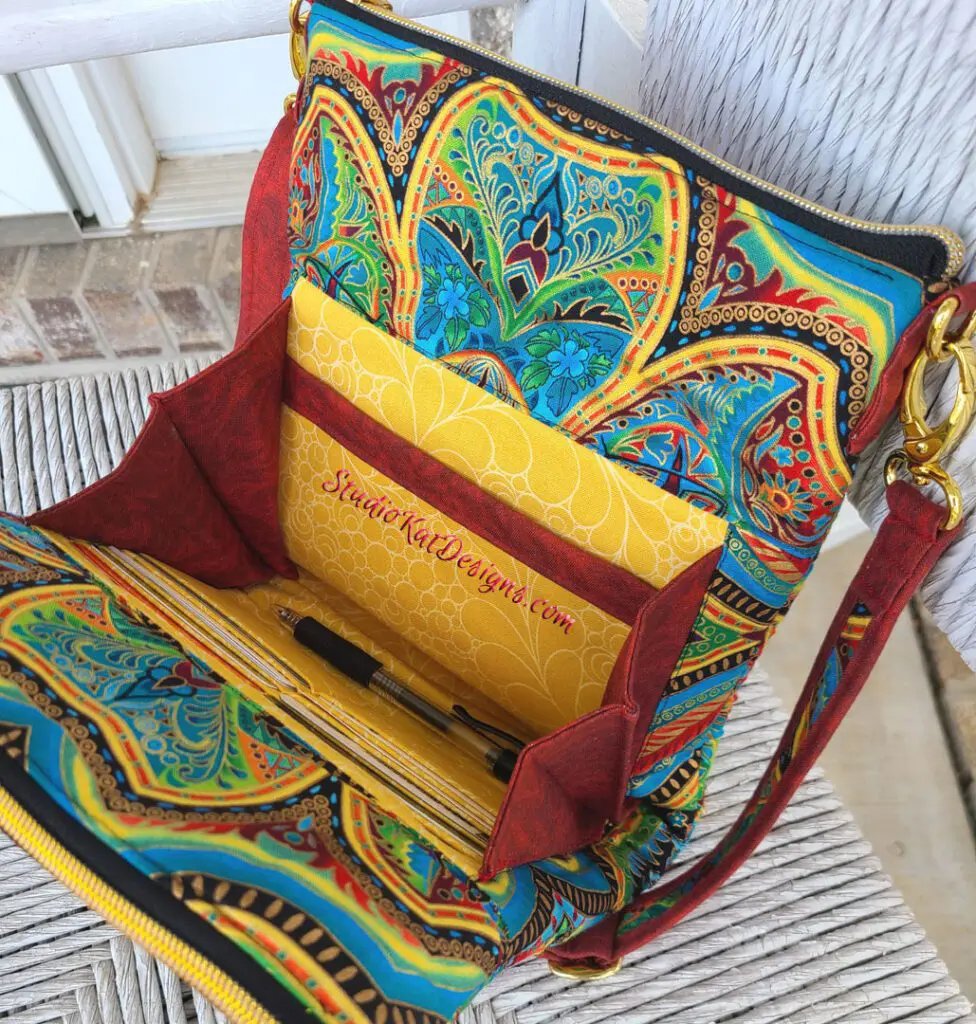 But here's the fun part!
Open the twist lock and the front pouch drops down revealing eight card slots for either credit cards or loyalty cards… your choice.
opposite the card caddy area is a slip pocket that perfect for safely storing a passport, vaccination card, special receipts or boarding passes.
and in between? there's room for a pen, a mask, and maybe some reading glasses…. basically anything you want to make sure you have quick access to!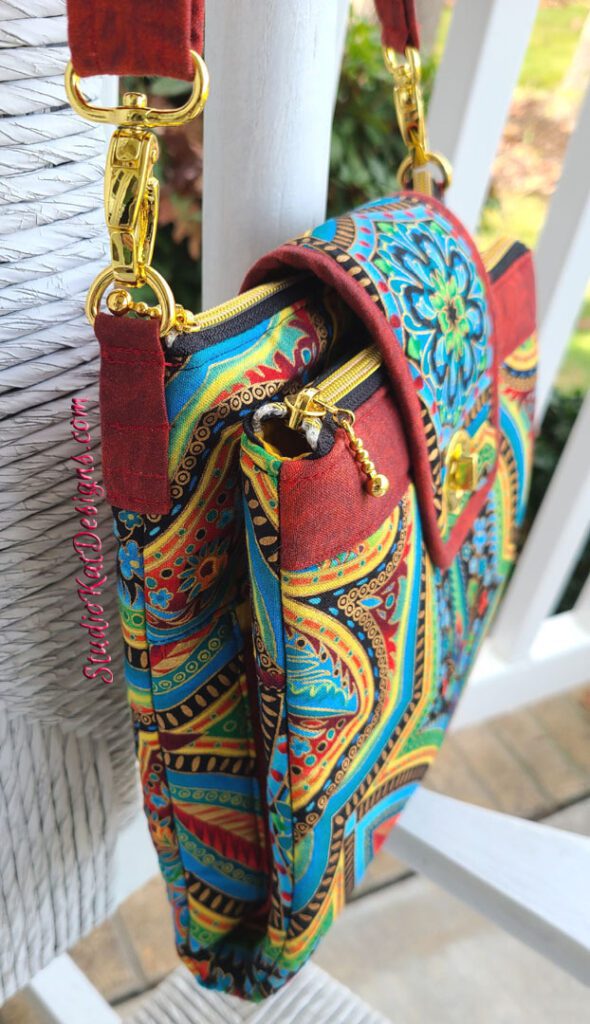 So that's the quick tour!
But do stay tuned for future posts as we continue to add a few surprises to this design AND, fine-tune some of the features you see here as we work toward our final pattern design! I'm so happy with where this design is at this stage, that I'm ready to commit to using some of my favorite fabrics in order to start making some show samples that will best demonstrate the versatility of this design.
And now its YOUR turn!
If you have comments or suggestions you'd like to share about this design in general or this sample in specific, please feel free to leave either or both in the space provided below.
Check out the best sewing pins with me on Pinterest, join in on discussions or show off your work in our FaceBook Group, or get your daily sewing fix on our Facebook Business Page or get behind the scenes scoops on Instagram, and be the 1st to know about new patterns, discount codes and sample sales by signing up for our monthly newsletter.