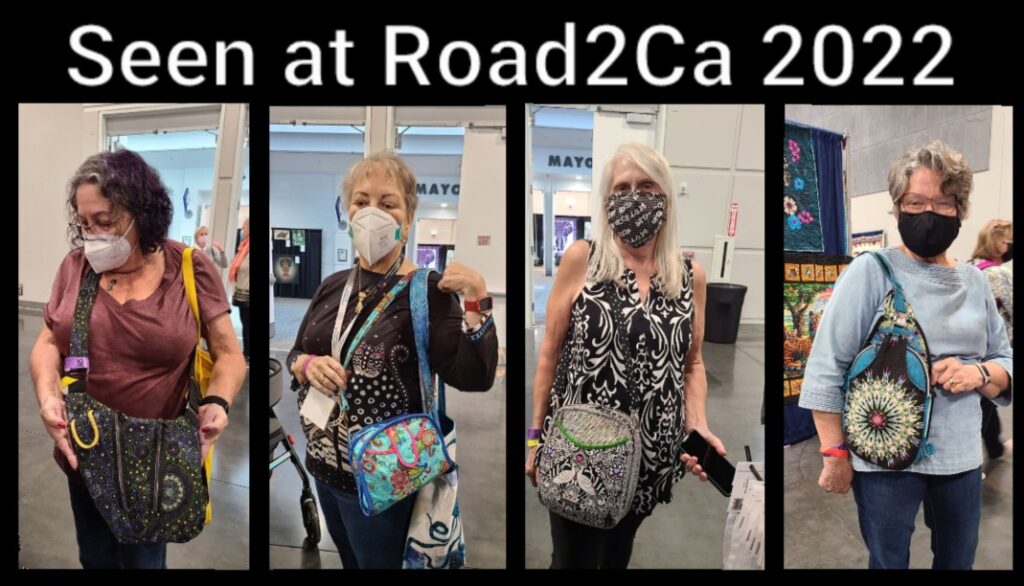 So…
even though I've been in business for almost 18 years, I still get a big kick out of seeing our customers carrying bags they've made from our patterns! And what better place to "spy" these customers than at a retail quilt/craft show, right?
The only thing was… this year's Road to California Quilter's Conference was anything but normal. Blame it on the Omicron variant, or on the Convention Center's strict adherence to the CDC guidance, but either way, the attendance, (or foot traffic) was WAY DOWN this year.
So how much lower than normal was the attendance?
Well… I know this isn't scientific, but we always do a "Seen at Show" post following each show detailing all the bags we "spied" that were made from our patterns and at the last Road2Ca show (in 2020) which was a fairly typical show, we photographed 13 of our bags. But THIS year, we only "spied" four! Sadly, that's only 31% of the bags we saw in 2020. I don't know how well this represents the decrease in attendance this year, but it is unfortunately fairly indicative of the decrease in sales at this show versus 2020. On a good note however, the bags we did see were VERY beautiful!
Let me give you a closer look!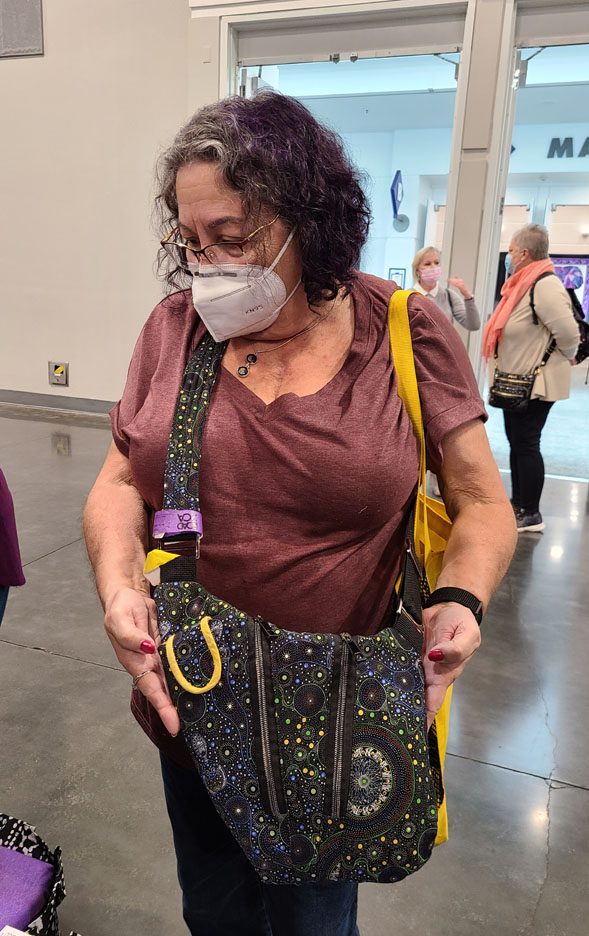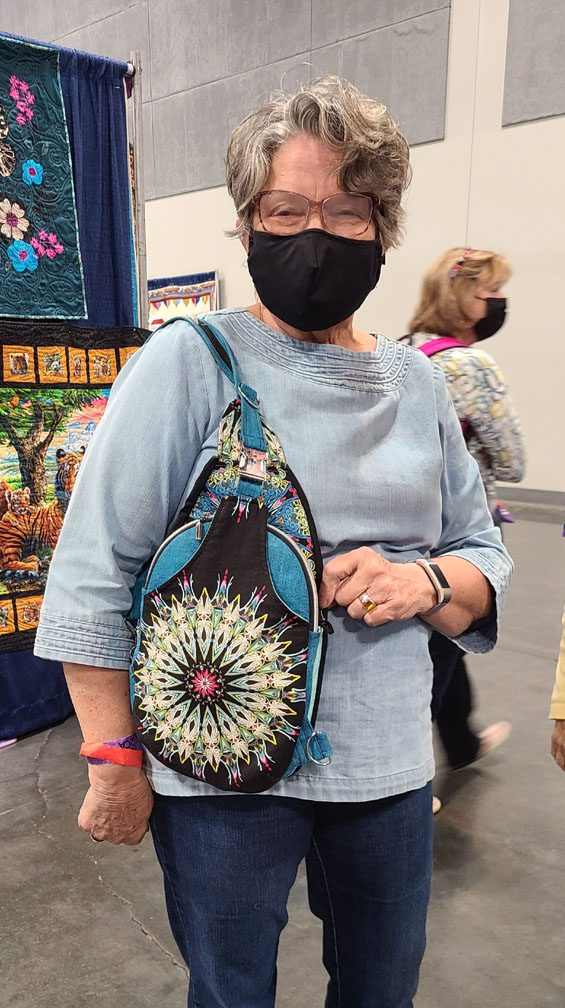 And now, it's YOUR turn!
So when do you think YOU would feel comfortable going back to a Quilt Show? What conditions would need to change over what's going on now? And remember, we love reading your comments and answering your questions too, so please feel free to leave either or both in the space provided below.
Check out the best sewing pins with me on Pinterest, join in on discussions or show off your work in our FaceBook Group, or get your daily sewing fix on our Facebook Business Page or get behind the scenes scoops on Instagram, and be the 1st to know about new patterns, discount codes and sample sales by signing up for our monthly newsletter.