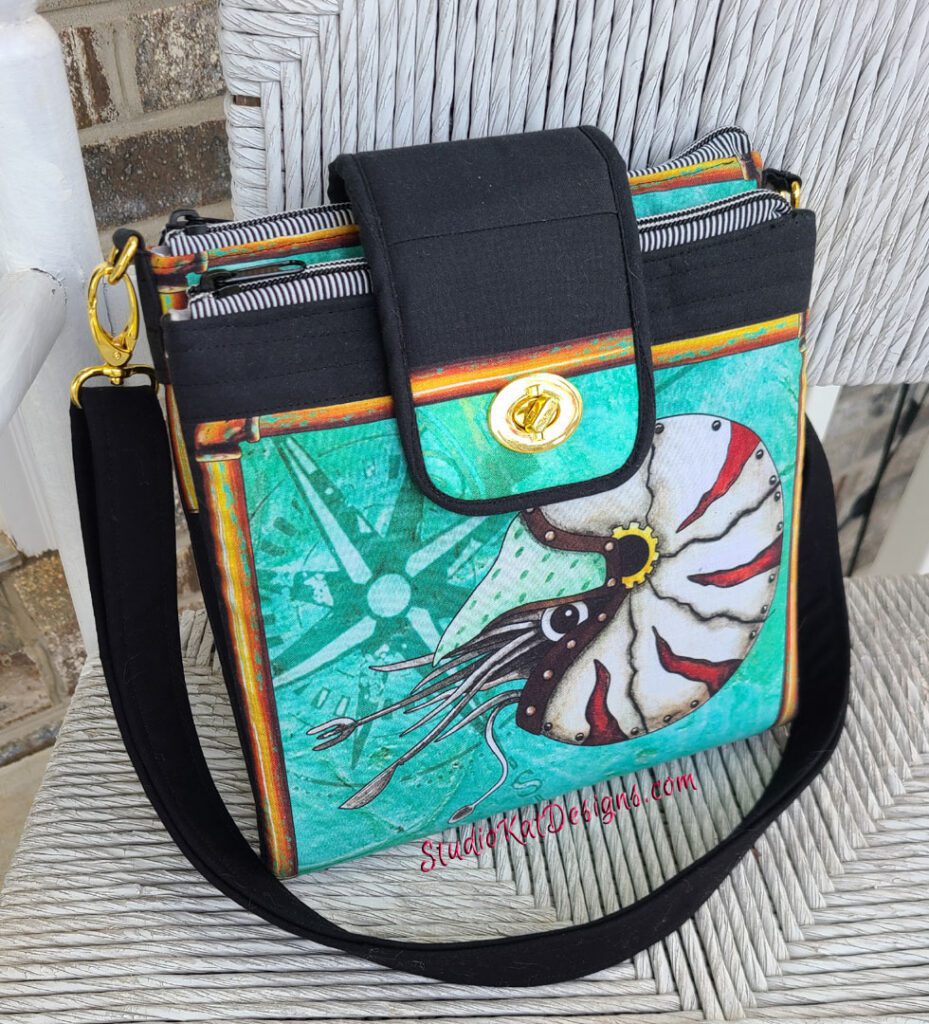 So…
in our last two posts we've shown you our 1st and then our 2nd Gorilla sample for this our new Purse Pattern Chronicles series! But finally we've figured out exactly what we want to showcase in this design and how it can all work together, so we're now ready to start making some "show samples"!
For this sample we used this panel print by Desiree's Designs for QT Fabrics which I fell in love with from the moment I saw it! But here's the deal… it wasn't particularly easy to work with and the end result did not turn out quite like I planned but I'll tell you more about that in a bit. First, the REALLY important stuff!
Let me show you
around this sample!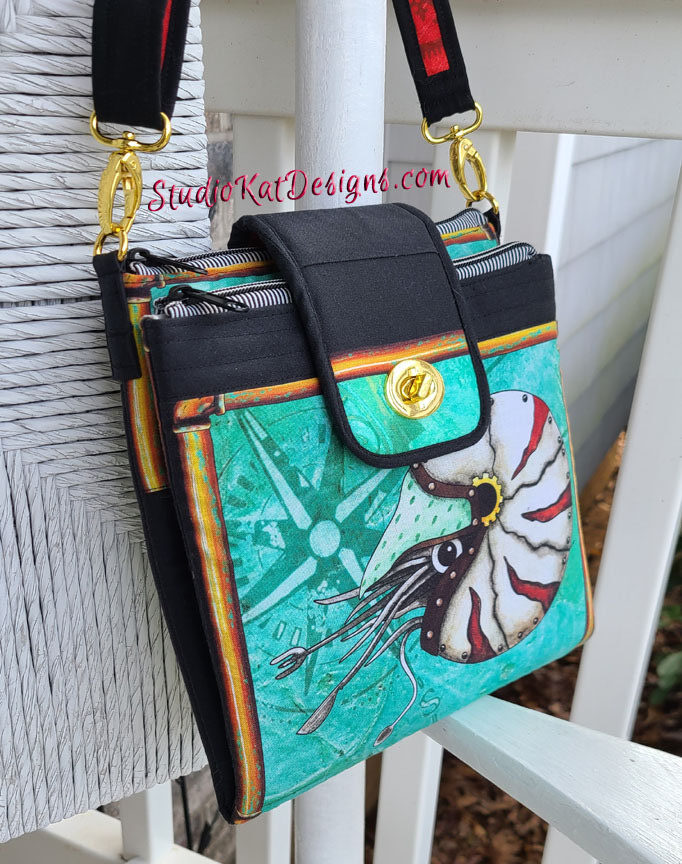 This bag has two very DEEP zippered pockets. You can optionally forego the wallet with this bag, but should you decide to carry one, it going to fit best to place it short side edge DOWN.
You might notice that we utilized a twist lock closure (which is a first for us) instead of a magnetic snap. I'm still working on the perfect way to install it. For me the key is to have the correct materials in between the layers. With this sample I found out that using Soft & Stable with the Flap was NOT a good choice. Not only was it a pain in the neck to cut thru for the twist lock, but it was also more rigid and got in the way a LOT during other sewing tasks. OK- we'll eliminate that option. Next time…. I'll experiment with fusible fleece within the flap.
I also think that I'll shorten the Flap just a tad as I think it stands up above the bag too much.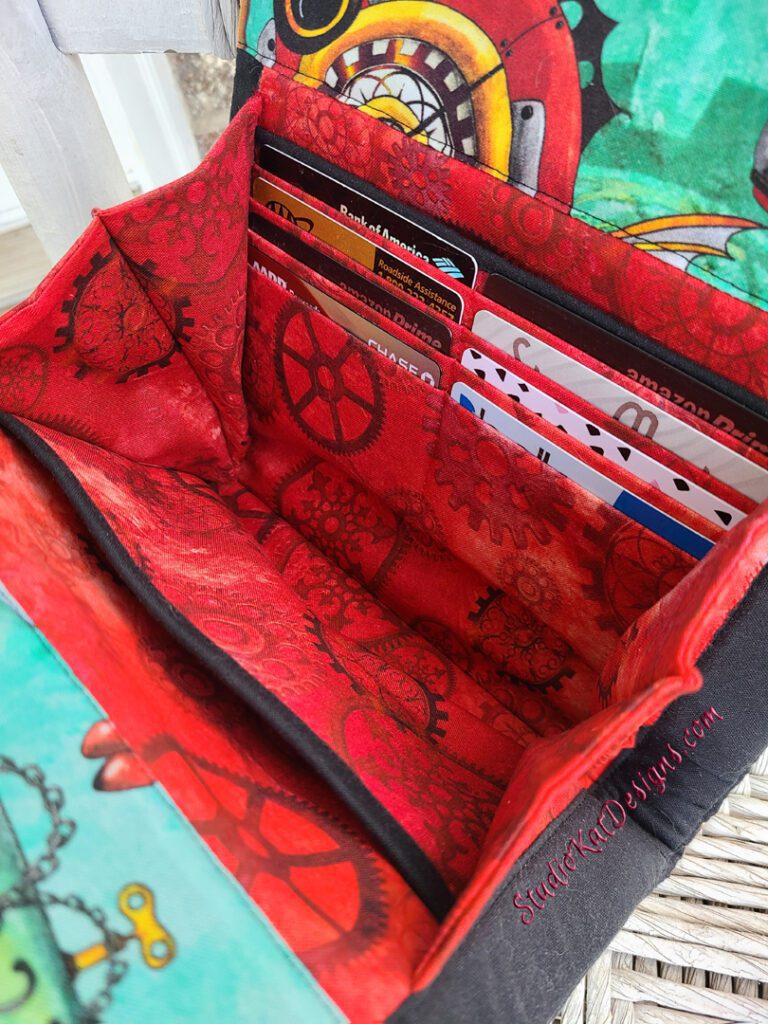 But the interior is my favorite part of this design. There's slots for 8 credit or loyalty cards with a nice deep slip pocket immediately behind the card area. You can easily store a passport, vaccination card, or a little notebook here.
And just so you know… I've gotten several questions about the security of this area since its between the two pouches, so I thought I'd use this opportunity to let you know that this area is secured in the closed position by two invisible magnets AND a twist lock on the Flap (you can optionally use an invisible magnet on the Flap instead of the twist lock if you choose).
On the opposite side is a 2nd slip pocket because there's never enough room for all the important papers we have to carry, right?
And if you look at the floor area, it's wide enough to easily store a lipstick, a mask, and have room leftover for a pair of reading glasses.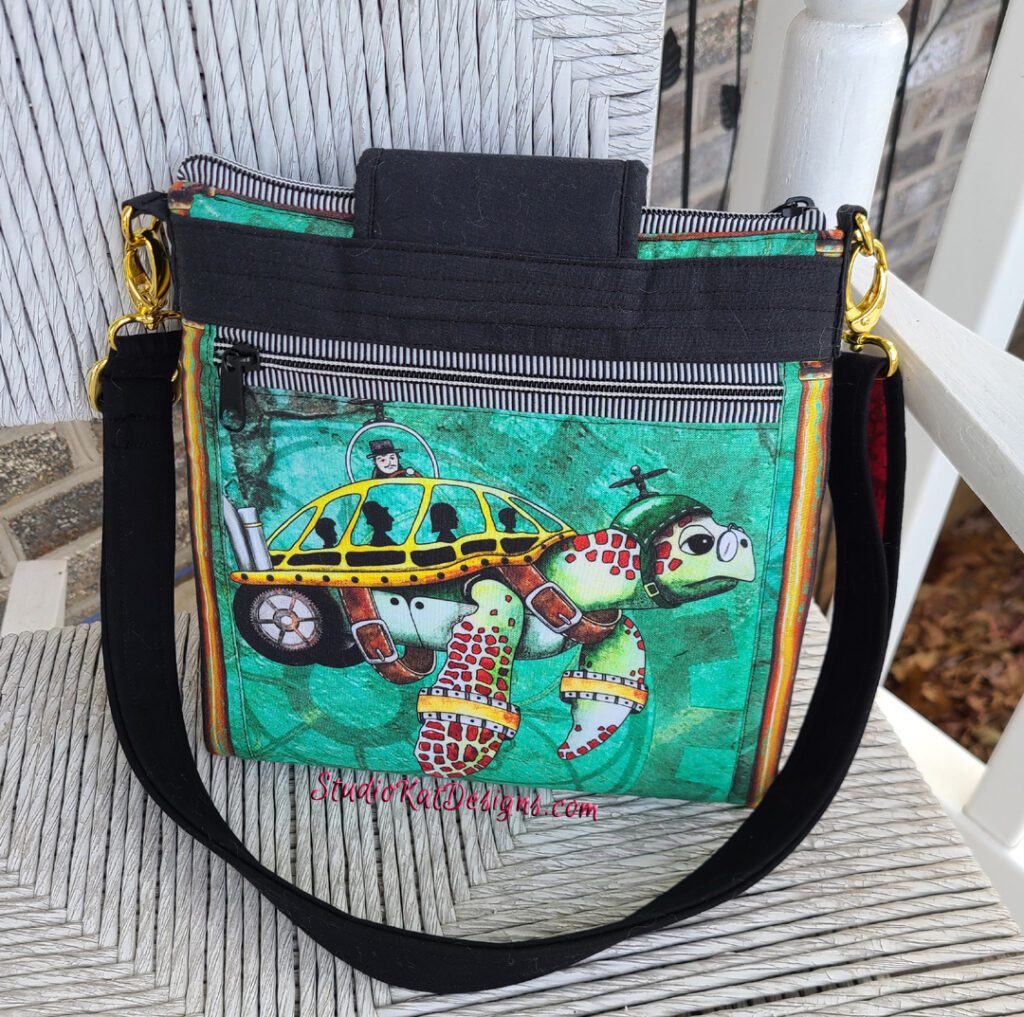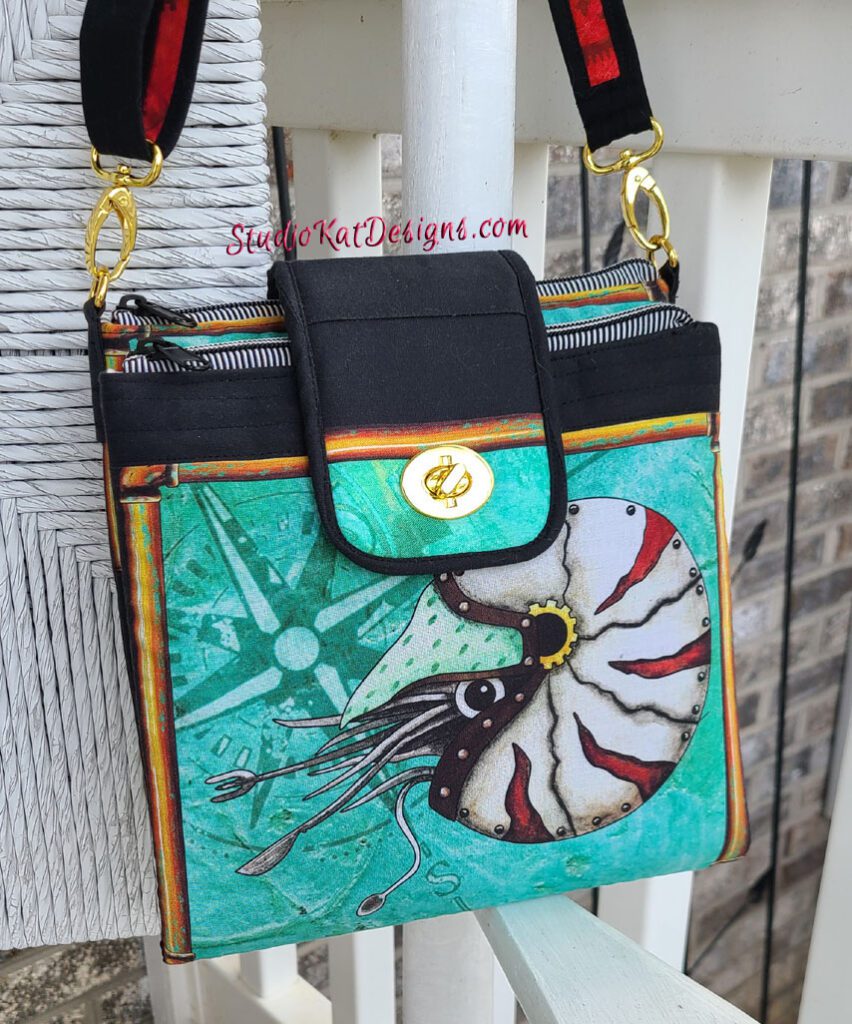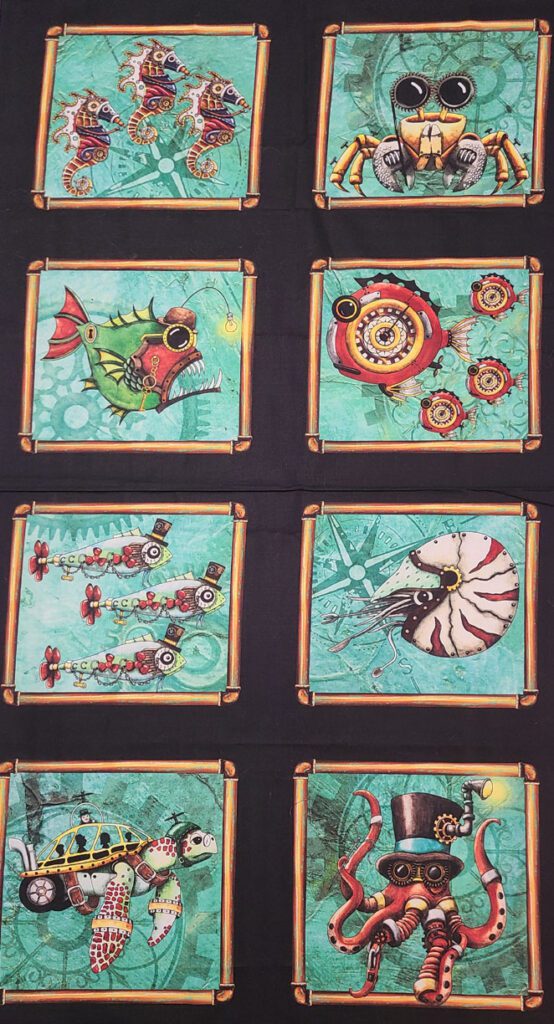 And now, it's YOUR turn!
Have you ever encountered a fabric problem like this? If so, how did work around it? Or did you put it aside for another day when you might have more patience? Because that's what I came close to doing! 🙂
And on a more practical note… It's time to start seriously thinking about a name for this design, so if you have a suggestion I'm ALL ears! So if you have comments or suggestions you'd like to share about this design in general or this sample in specific, please feel free to leave either or both in the space provided below.
Check out the best sewing pins with me on Pinterest, join in on discussions or show off your work in our FaceBook Group, or get your daily sewing fix on our Facebook Business Page or get behind the scenes scoops on Instagram, and be the 1st to know about new patterns, discount codes and sample sales by signing up for our monthly newsletter.